It was a year when the Carleton website was a key source of information about COVID-19 initiatives and updates, but our top stories showcased university achievements in all sorts of areas—from rankings and research to the brilliant accomplishments of students.
In the midst of the pandemic, Carleton's strategic planning flourished, resulting in a new Strategic Integrated Plan that was officially launched in September. The new plan sets out Carleton's path through 2025 and had incredible engagement on the website, via social and through a unique virtual event. Other important plans were developed in tandem, including Kinàmàgawin (Learning Together), the Equity, Diversity and Inclusion Action Plan, an International Strategic Plan and the Strive for Sustainability strategy.
We've been covering these high points and more in stories at Newsroom.Carleton.ca and Carleton.ca. Read on to discover the university's Top 10 stories for 2020.
Carleton Ranks High in Maclean's 2021 Ranking of Universities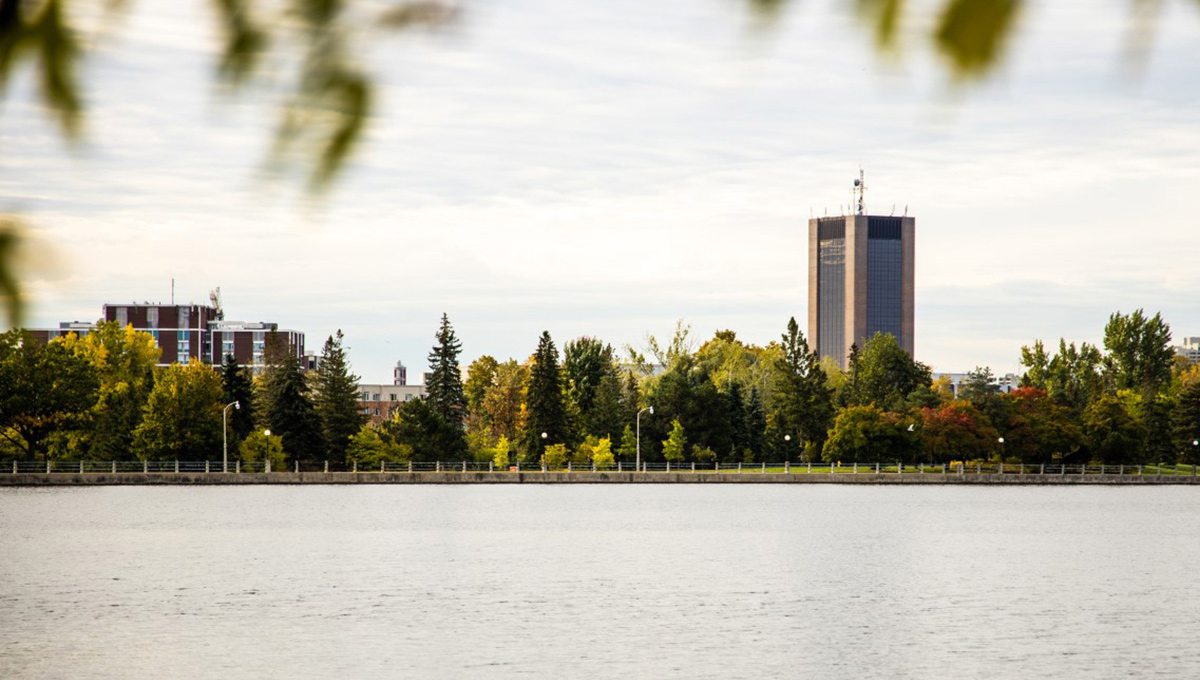 Carleton's excellence in research and education was recognized in the latest Maclean's magazine ranking. The university maintained an overall ranking in the No. 5 spot among 15 comprehensive universities in Canada. Significant growth in research funding was recognized with Carleton jumping to No. 3 in funding in social sciences and humanities and No. 5 in science and medical funding. Carleton continued to impress with its legendary student experience, scoring the No. 3 spot for overall satisfaction among students, No. 2 for residence living and No. 4 in student awards, scholarships and bursaries.
---
Computer Science Students Complete First-in-Canada Shopify Degree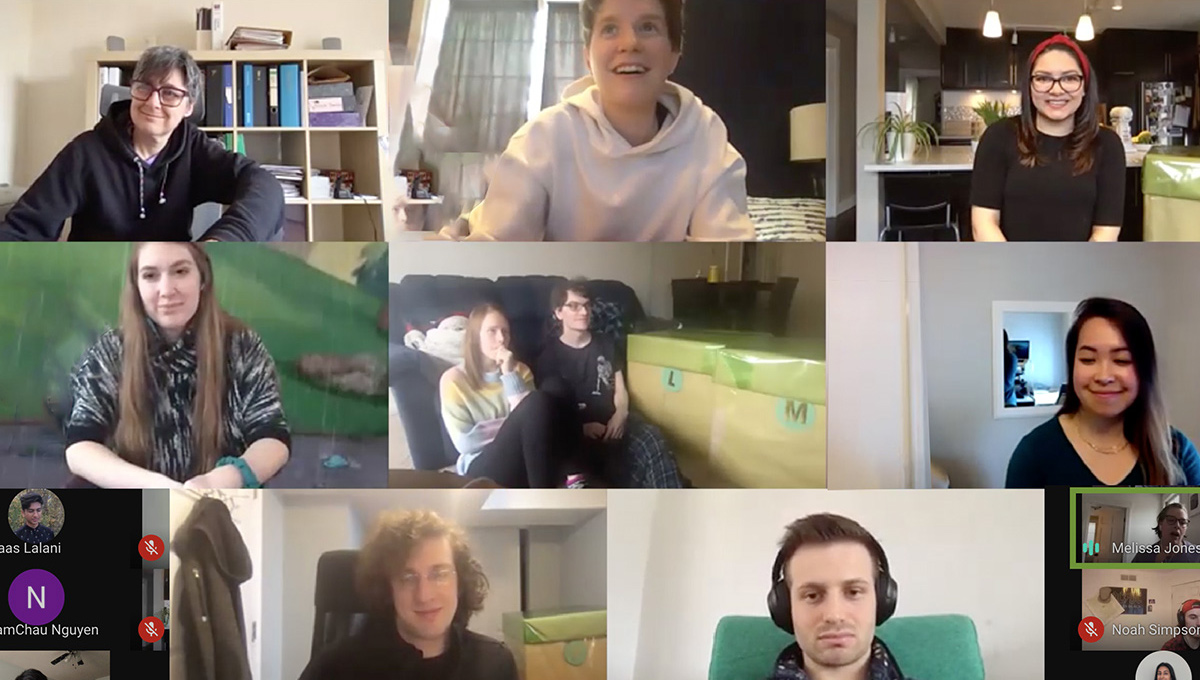 Carleton and Shopify's collaborative Dev Degree Program is a first-in-Canada work-integrated program combining hands-on developer experience at Shopify, the No. 1 e-commerce platform in the world, with an accredited computer science degree. This past May, the first cohort graduated with an engaging virtual celebration attended by Carleton faculty and Shopify staff.
---
Carleton Remembers: Honouring Those Lost in Tragic Plane Crash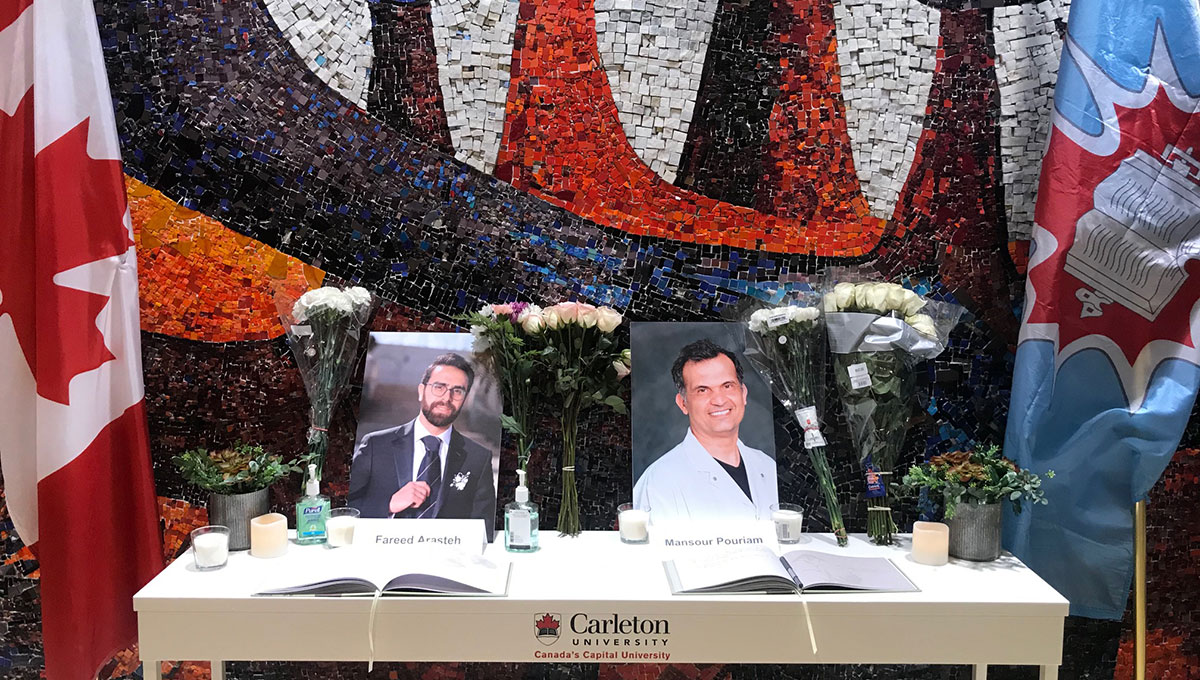 In the first week of January, the world was horrified by a tragic plane crash in Tehran where 176 passengers and crew perished. Many people on the flight were on their way to Canada and 57 were Canadian citizens. Carleton Biology PhD student and teaching assistant, Fareed Arasteh, and Biology alumnus Mansour Pourjam were on the plane and the university community gathered to honour their memory during an emotional event.
---
Trudeau Praises Canadian Grads in Live Address at Carleton
After so many years of hard work on the part of our new graduates, the opportunity to walk across the stage and receive their degrees in person was delayed by the pandemic. Prime Minister Justin Trudeau came to Carleton's campus in June to deliver a congratulatory speech to post-secondary graduates across the country.
---
Carleton Introduces Indigenous Reconciliation Strategy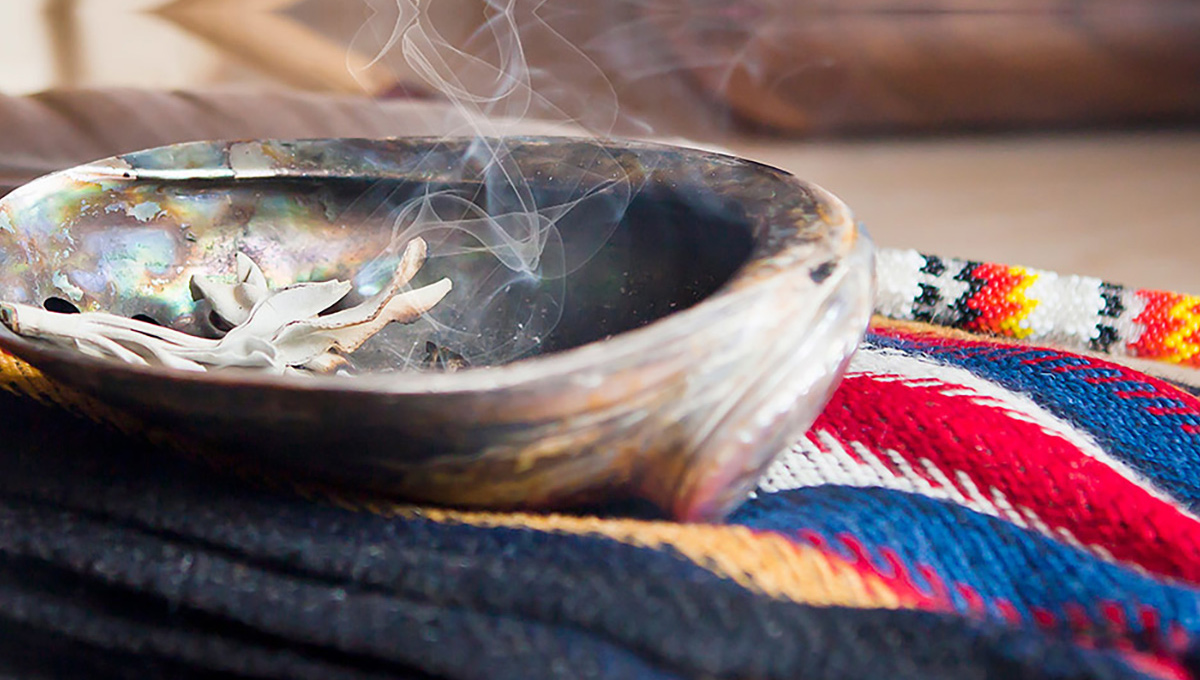 In May, Carleton released its revitalized long-term Indigenous strategy called Kinàmàgawin, which means learning together. The report responds to the Truth and Reconciliation Commission's final report with 41 Calls to Action to make Carleton a more welcoming space for current and future Indigenous students and faculty.
---
Carleton Excels in Graduate and Professional Student Survey
In January 2019, Carleton participated in the Canadian Graduate and Professional Student Survey with the highest-ever response rate of 54 per cent. The survey is conducted every three years and, in 2016, Carleton surpassed Ontario's overall ratings for the first time and maintained the top spot again in 2019.
---
Carleton Breaks Ground on All-New Engineering Design Centre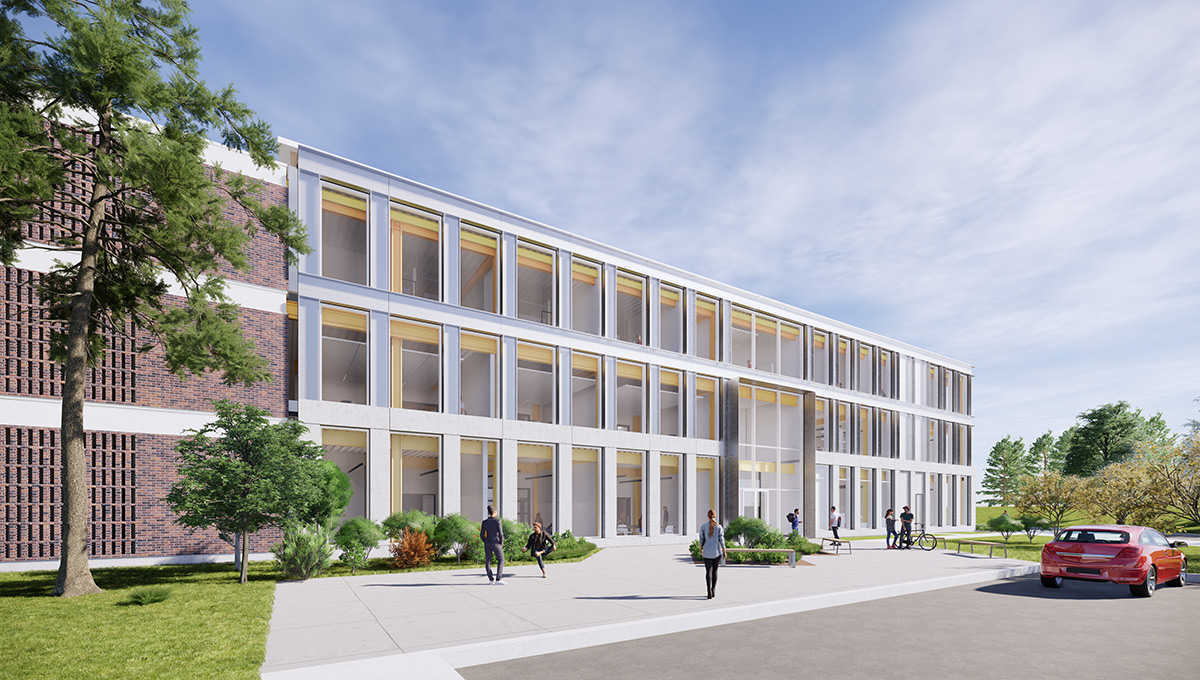 Construction began on a new Engineering Design Centre that will offer students a 25,000-square-foot state-of-the art facility. The three-storey centre will have dedicated space to collaborate on fourth-year capstone design projects, design studios, workshop bays, a central atrium, and meeting and lounge spaces.
---
New Home for Sprott School of Business Taking Shape
The new Nicol Building that will house Carleton's dynamic and growing business school is embracing an open design at the heart of the campus, creating a gathering place for all. Completion is expected in 2021. Sustainability has been embedded in every facet of Sprott's future home. The building is expected to achieve 4.5/5 Green Globes, a nationally recognized environmental building certification.
---
Procrastination Problem? Tim Pychyl Knows Why
Understanding procrastination is Psychology Prof. Tim Pychyl's passion. He decided to study what people said they were going to do, but never actually did. Pychyl came up with the mood repair theory of procrastination which looks at emotion regulation as a critical point of how people deal with procrastination.
---
Carleton Electronics Prof. Winnie Ye Appointed IEEE Canada's Chair of Women in Engineering
Winnie Ye is excited to work with the Institute of Electrical and Electronics Engineers Canada to raise awareness and promote women in engineering. As the only female professor in the Department of Electronics, Ye has seen first-hand the challenges in recruiting and retention of women in engineering. Her goal is to establish a sustaining environment to grow the women in engineering community within Canada by involving local student branches and young professional groups, professional societies and chapters.
If you enjoyed reading this, look for Carleton's Top Achievements of 2020 in the new year.