Carleton University has released Kinàmàgawin, a revitalized long-term Indigenous strategy with 41 Calls to Action to make Carleton a more welcoming space for current and future Indigenous students and faculty members.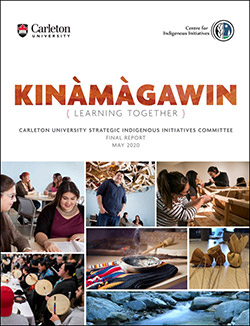 Post-secondary institutions across Canada have committed to furthering reconciliation by renewing efforts to support Indigenous learners and bring Indigenous knowledge into classrooms following the release of the Truth and Reconciliation Commission's final report in 2015.
Carleton joined this collective movement in 2018 by establishing the Carleton University Strategic Indigenous Initiatives Committee (CUSIIC). Kinàmàgawin is the product of an 18-month collaborative process undertaken by CUSIIC, which faced a monumental and significant task: to revitalize Carleton's Indigenous strategy and re-energize relationships with Indigenous communities in Algonquin territory and across the country.
Led by three collaborative leaders–Benny Michaud (assistant director, Indigenous Initiatives, Department of Equity and Inclusive Communities), Prof. Kahente Horn-Miller (School of Indigenous and Canadian Studies) and Provost and Vice-President (Academic) Jerry Tomberlin—the broad and inclusive committee included First Nations, Métis and Inuit members from local communities, as well as Carleton faculty, professional services staff and students.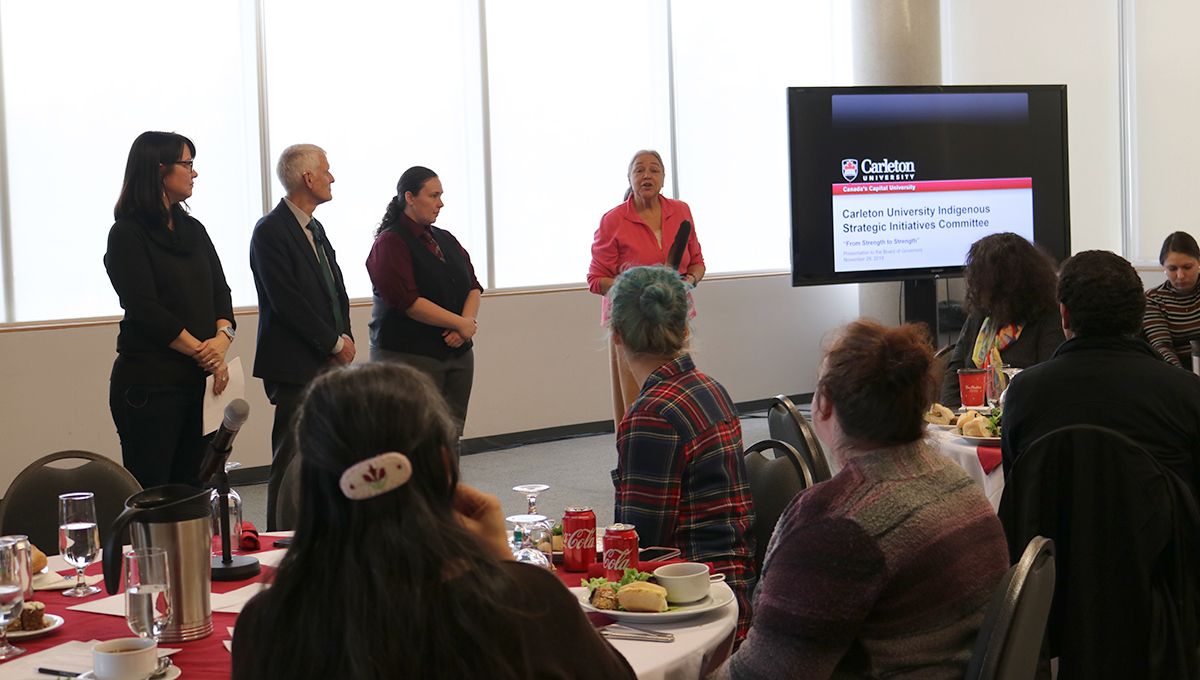 Building on Meaningful Dialogue
Throughout the 2018-'19 year, more than 600 Indigenous and non-Indigenous people from within the university and the broader Indigenous community participated in more than 40 consultations.
This process yielded extensive qualitative data, which were categorized into themes that are threaded throughout the final report.
The consultations created spaces for meaningful dialogue and relationship building that will serve us well as we move forward to implement the recommendations. This step was critical to the process.
As President Benoit-Antoine Bacon has noted: "the only way to make any progress is to meet each other as human beings, to listen in order to understand rather than to convince, and to consider the consequences that our actions or inaction will have seven generations into the future."
The report is interspersed with poignant words that the co-chairs gathered throughout the consultation phase, including: "Indigenous knowledge should not just be treated as a topic but as an important element of experience and foundation for meaningful living and learning in all disciplines."
Although the quotes are not attributed, they represent the significant conversations that took place during consultations.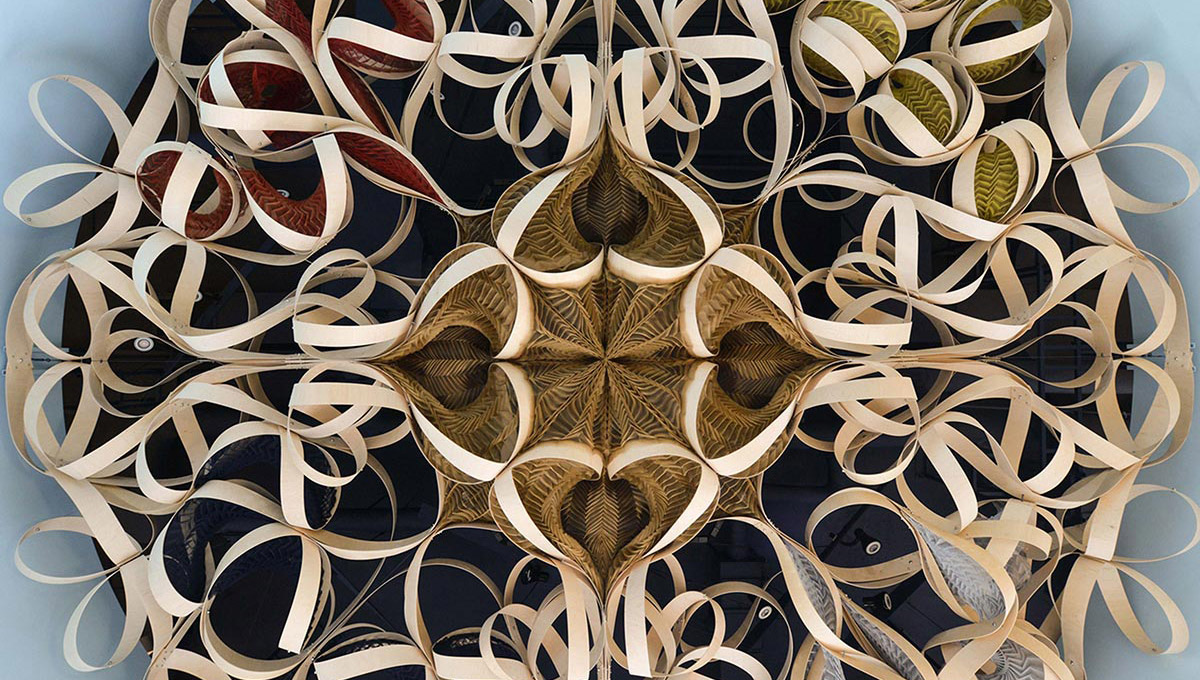 Staying Engaged and Informed
The Carleton community was kept informed of the committee's progress throughout the entire process via email, newsletter and web updates. The co-chairs also presented regular updates at meetings of the Board of Governors and Senate.
At their year-end meeting in November 2018, the Board passed a motion underscoring its full support for the work of CUSIIC. Senate showed its endorsement in a formal motion in January 2019.
In February 2019, Theresa Hendricks accepted the role of Special Projects Officer to provide administrative support and project management and planning for CUSIIC's activities, including coordinating internal and external consultation sessions.
In addition to several invitation-only consultation sessions with specific campus groups, the committee held open sessions for interested Carleton community members in April 2019 before beginning a series of consultations with Indigenous communities. Those included Kitigan Zibi, Pikwàkanagàn, Akwesasne and Iqaluit, as well as the Indigenous Educators and Service Providers in Ottawa.
The dialogue at all of the consultations formed the basis of Kinàmàgawin.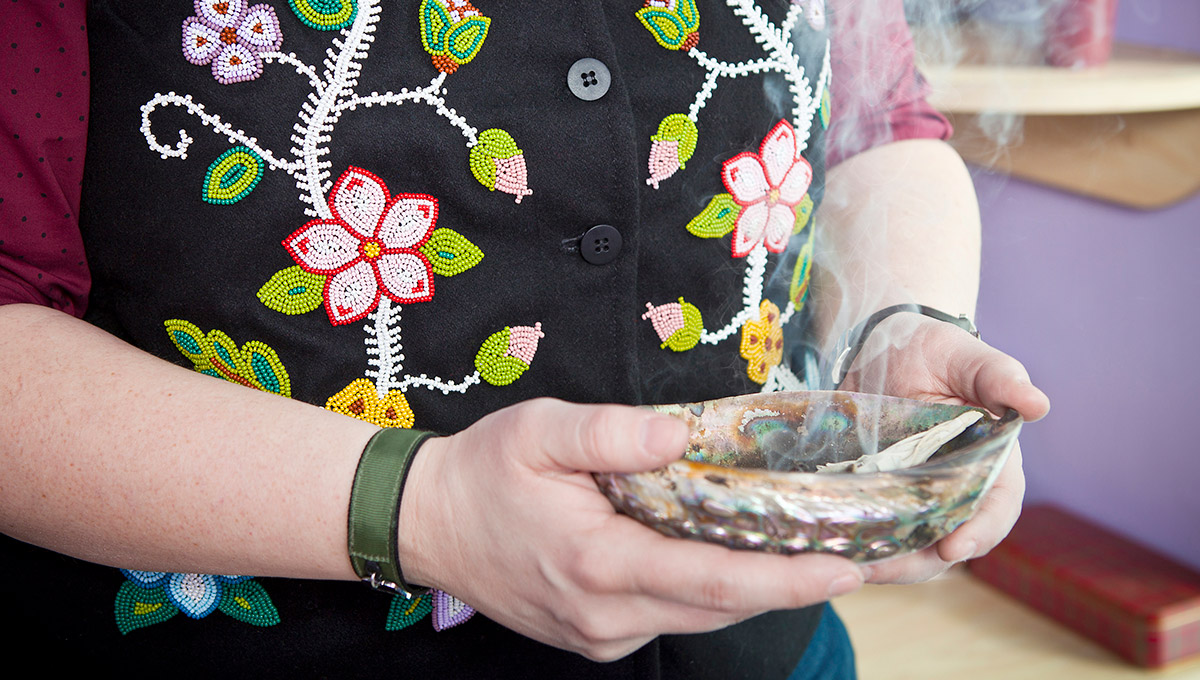 Learning Together
The report opens with words written by Barbara Dumont-Hill, a Knowledge Keeper at the Carleton Ojigkwanong Centre who played an important role on CUSIIC. She writes about the meaning of the title, Kinàmàgawin, which translates to "learning together."
"We are all connected, and when we can learn together with open minds and open hearts, the outlook will be brighter," wrote Dumont-Hill.
The committee co-chairs also wrote about the meaning of Kinàmàgawin in a message to the Carleton community.
"The meaning of Kinàmàgawin is a powerful representation of the work Carleton has undertaken to learn difficult truths about our shared past. Perhaps even more importantly, it is a powerful symbol of the work that must continue to implement the 41 Calls to Action."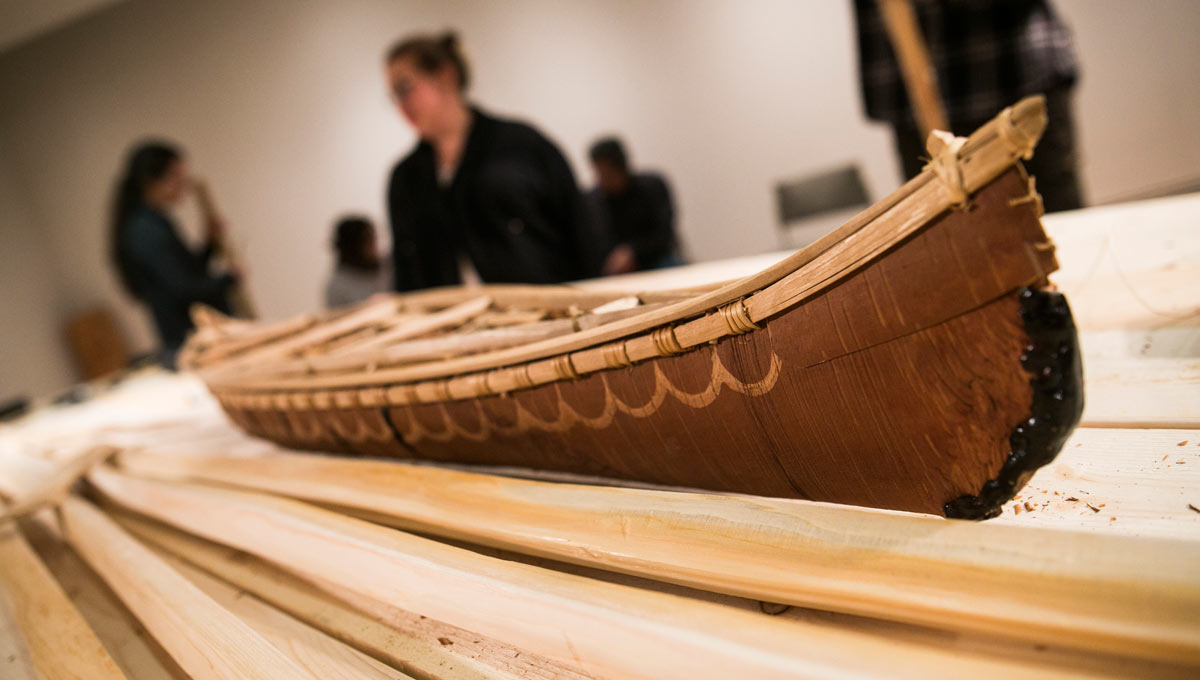 Acknowledging Institutional Humility
The First Words section of the report, co-written by the president and CUSIIC co-chairs, explains that acknowledging and confronting difficult truths was foundational to the committee's work.
"The practice of institutional humility has been critical to the work of CUSIIC from the very beginning, as we recognize the importance of truth-telling and creating opportunities for Indigenous learners, educators, student support staff and community members to share their stories," they wrote.
"Institutional humility has meant acknowledging the use of educational institutions like Carleton by Canada to eliminate Indigenous peoples as distinct, sovereign and self-determining peoples. It has meant acknowledging that, as a tool of assimilation, the education system has historically been used to dispossess Indigenous peoples of their lands, ceremonies, cultural traditions, governance structures, kinship systems, laws, and has historically served as a bastion of Eurocentric worldviews and racism. Finally, it has most importantly meant acknowledging how contemporary relationships between Indigenous peoples and Carleton have been impacted by these practices."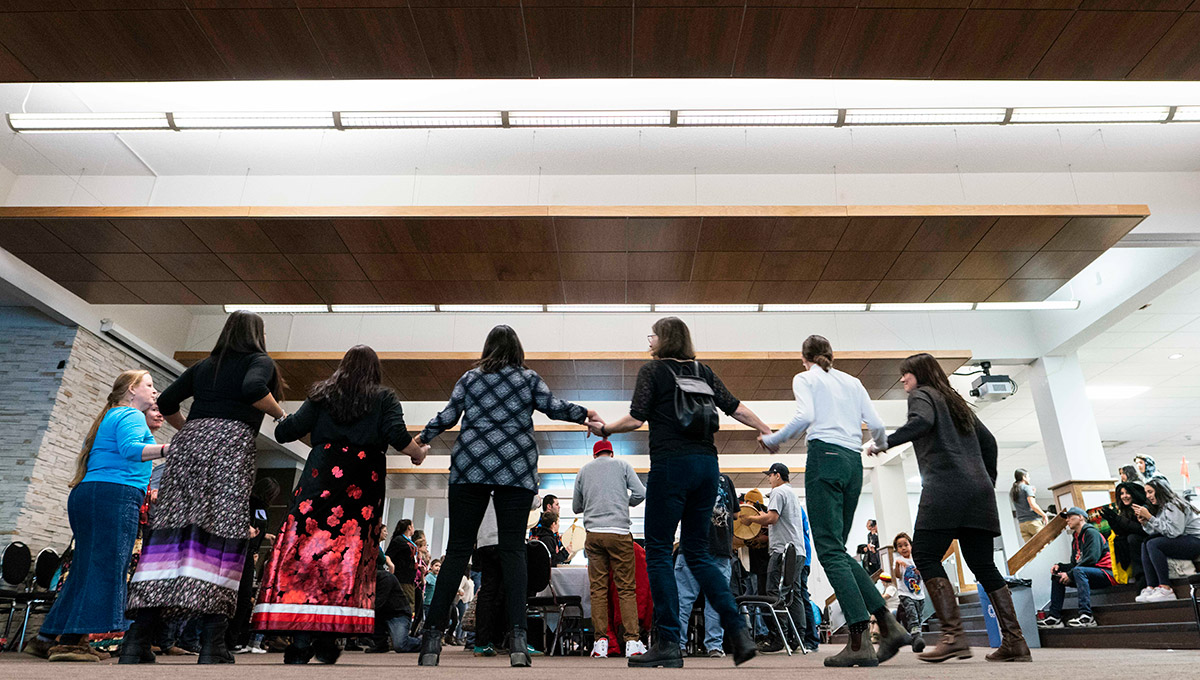 Marking an Important Milestone
The launch of this report signifies an important milestone for Carleton. "This work is far from over," wrote the co-chairs in a message to the Carleton community.
"At the end of the report, you will find 41 Carleton-specific Calls to Action. The implementation of these recommendations will support positive long-term change at Carleton, and we all have a role to play in this work."
The report describes the Calls to Action as a collective call for the university to take all necessary steps to make the Carleton campus a safer space for current and future Indigenous students and Indigenous faculty members.
Spanning seven themes—Community Engagement; Indigenous Student Support; Student Experience; Ways of Teaching and Learning; Culture, Systems and Structure; Research and Innovation; and Metrics—the Calls to Action detail specific requests for implementation.
They conclude with a call for each Faculty and support unit on campus to develop their own strategies in support of Kinàmàgawin, and a call for a formal annual report on the progress made towards fulfilling the Calls to Action.