The results of the 2019 Canadian Graduate and Professional Student Survey (CGPSS) are in and they look better than ever.
Overall, Carleton has maintained the improved satisfaction level achieved in 2016, and was significantly higher in a number of areas than the provincial average.
In January 2019, Carleton participated in the CGPSS for the fifth time, attracting the highest ever response rate from students at 54 per cent. The survey is conducted every three years to assess graduate student educational experiences and satisfaction levels.
"The Faculty of Graduate and Postdoctoral Affairs (FGPA) is delighted with the results of the latest CGPSS survey; it is a testament to the dedication and hard work of the Carleton community in support of graduate training," said Patrice Smith, dean of FGPA. "We continue to build on this momentum, with several ongoing and new initiatives to enhance the student experience at Carleton."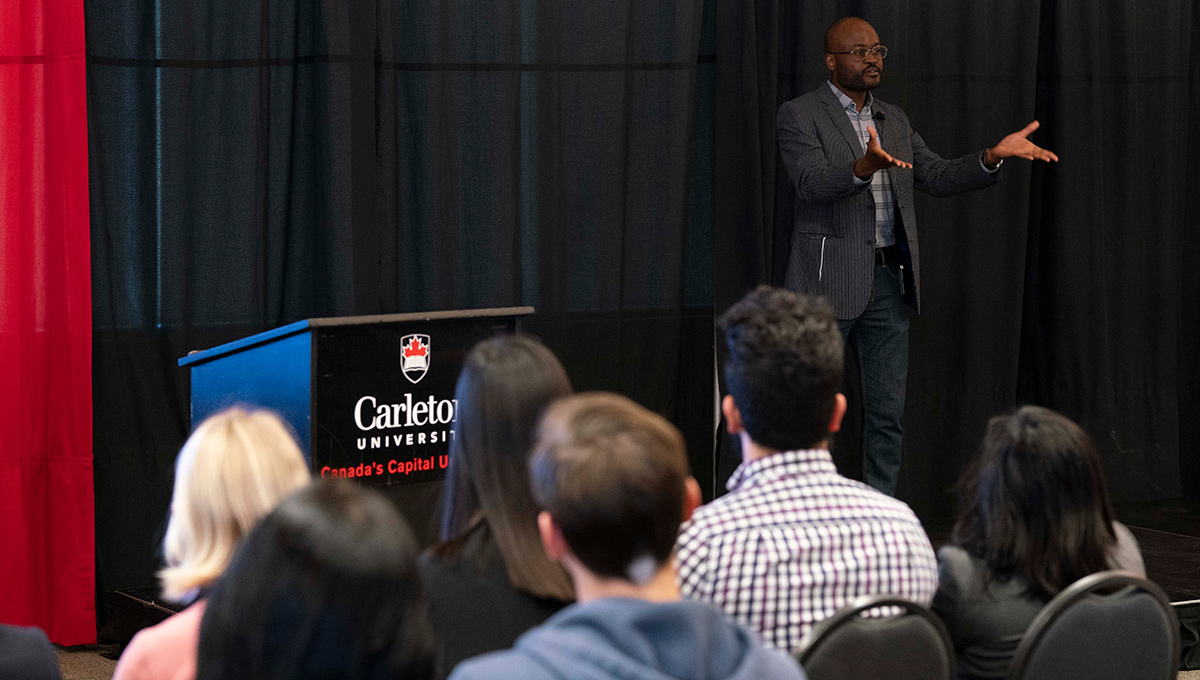 Enhancing the Graduate Student Experience at Carleton
Each university in Ontario with graduate programs took part in the 2019 CGPSS, making it possible to make meaningful comparisons.
In 2016, Carleton improved significantly from 2013 and surpassed Ontario overall ratings for the first time. Carleton maintained similar levels of satisfaction in 2019, and the overall experience of graduate students remained higher than the rest of Ontario, particularly for master's students. They reported a higher level of satisfaction in terms of student life experience and were more likely to recommend Carleton to others considering their program.
Both master's and doctoral students rated the overall quality of teaching, support from non-academic staff, and opportunities to engage in interdisciplinary work significantly higher than the rest of Ontario universities did.
Carleton master's students in course-based programs were even more satisfied with their professional skills development in 2019 compared to 2016, with higher satisfaction in almost all items in this area.
Developing Innovative Programs for Students
Carleton master's students reported a lower rate of student debt compared with their provincial counterparts. For those who expected to have some debt, the students expected to have less than students in the rest of the province.
These exceptional results did not happen accidentally. Carleton continues to develop innovative programs and commit resources to supporting graduate studies. Since the last survey in 2016, Carleton has implemented:
In addition to these initiatives, Carleton is now offering group workshops and one-on-one followup sessions to guide graduate students through the creation of an Individual Development Plan (IDP)—a tool for professional development. This is especially helpful for PhD students, whether they plan to work inside or outside of academia.
Monday, January 27, 2020 in Faculty of Graduate and Postdoctoral Affairs, Student Experience
Share: Twitter, Facebook