By Ellen Tsaprailis
Photos by Chris Roussakis
For more than a year, thousands of students, faculty and staff who walk or drive along Campus Avenue have been watching Carleton's Sprott School of Business's new home—the Nicol Building—emerge, embedding a novel imprint on the campus bit by bit.
The new building will embrace open design and spaces that allow the kind of collaboration not currently available to Sprott faculty and students who are spread out on six non-contiguous floors in Dunton Tower.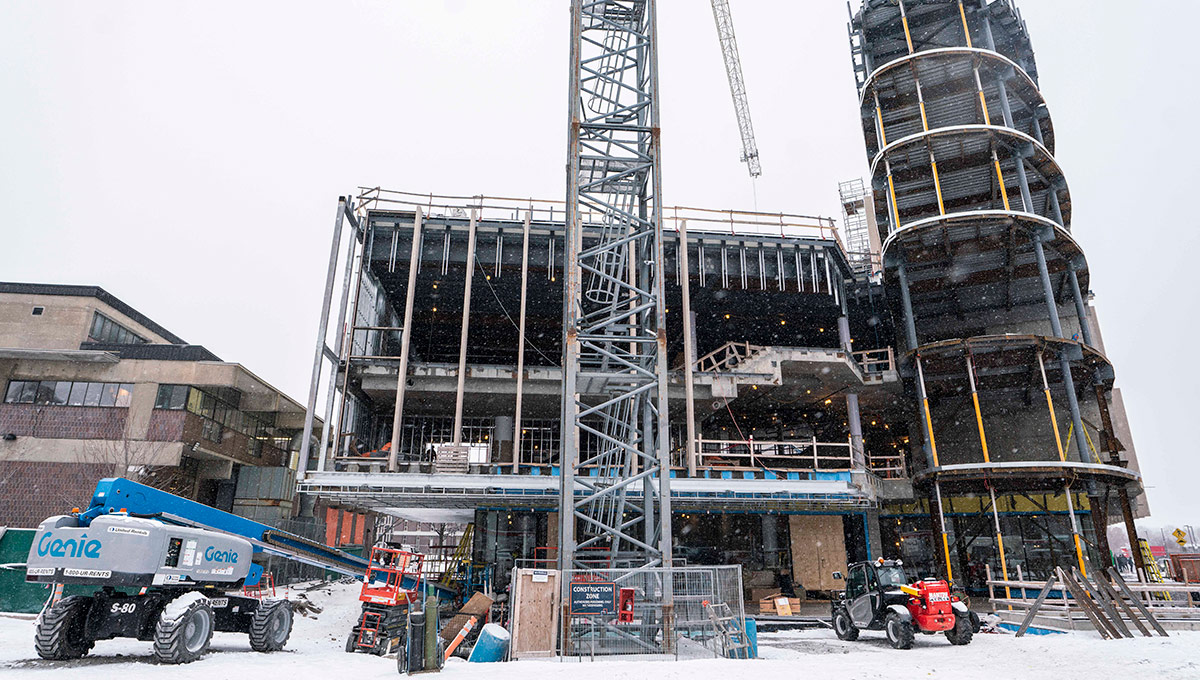 "As the Nicol Building takes shape, we are seeing the opportunities to build on our strong culture of collaboration and support at Sprott School of Business," says Dean Dana Brown. "By its very design, the building creates a sense of community and provides multiple opportunities for the types of chance encounters that help ideas flow and people to connect."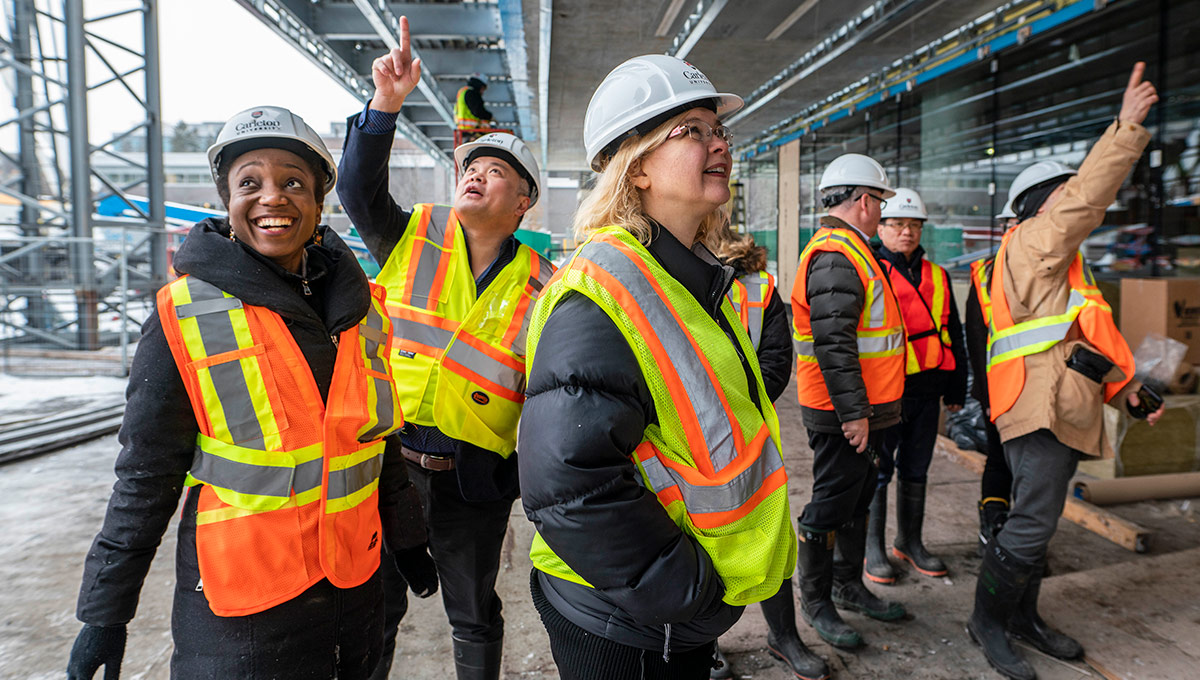 Building a Culture of Collaboration at the Sprott School of Business
The first partnership announced late last year will see local coffee chain Bridgehead set up shop inside the new building.
Sprott and Bridgehead have struck an educational partnership giving Sprott the opportunity to write a case study on Bridgehead that will be used in different courses. Bridgehead leaders will come to campus as class speakers in addition to collaborating on strategic events focused on sustainability and social innovation, hallmarks of the company.
With its innovative building techniques, the new 115,000-square-foot structure has completed a number of construction milestones.
The building structure and tunnel entrance are finished. Stairs are in place and framing has begun for the main classrooms. The ground floor windows are in and permanent power is available. Elevators are being installed this month.
By May, the building should be fully enclosed and the current timeframe for completion is winter 2021.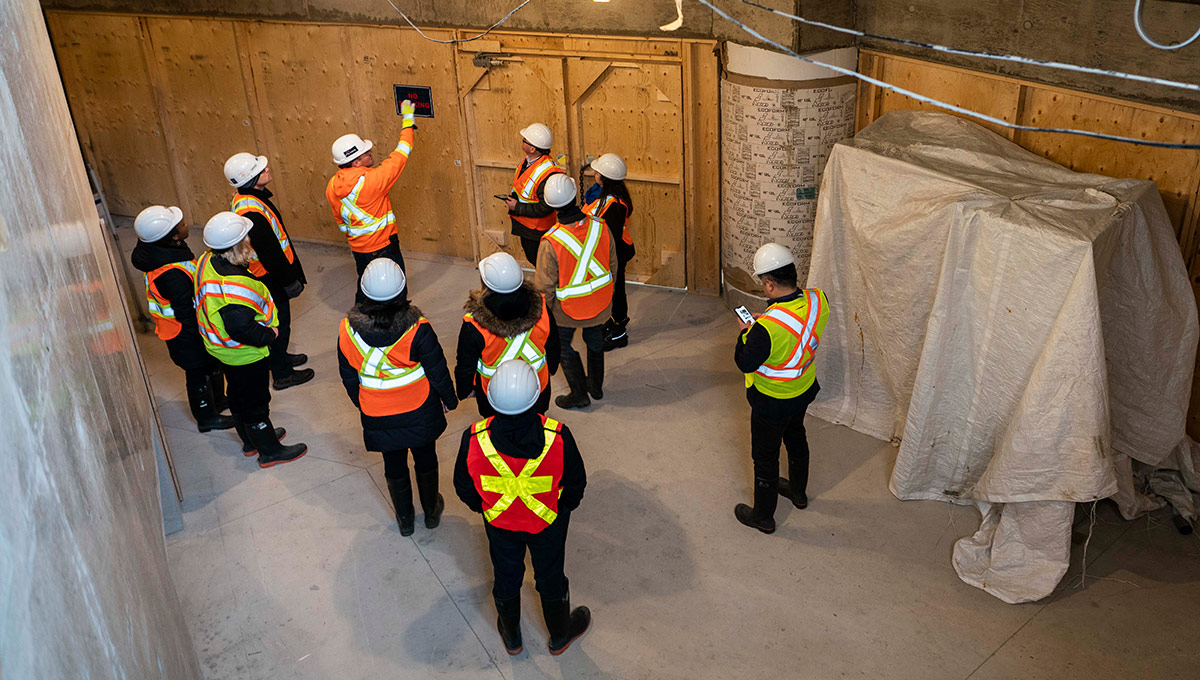 Innovative Teaching and Gathering Spaces
"Work is progressing on the Nicol Building and with the structure completed the building will begin to be closed in with a curtain wall," says Gary Nower, assistant vice-president (Facilities Management and Planning).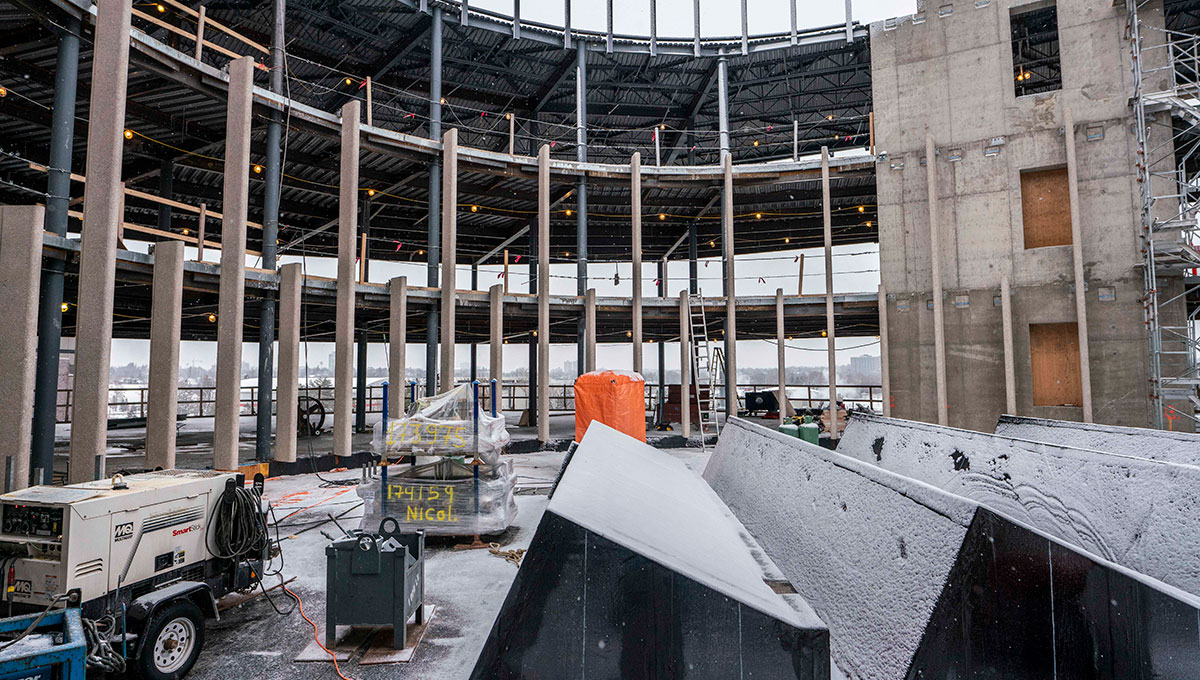 "The building has been designed to be the home of innovative teaching and gathering spaces, along with a spectacular atrium. The Nicol Building is a gateway building and will greet hundreds of visitors to Carleton everyday!"