Carleton University student Britta Evans-Fenton already had a degree in visual arts when she discovered a passion for computer science.
Evans-Fenton was working at a marketing job full time and was "really getting jealous of the developers," she said, so she joined Carleton's program. Her next challenge: figuring out the financial side.
She was finishing up her first year when an amazing opportunity came along. Carleton and Shopify had collaborated on a new Dev Degree program for select Carleton students, allowing young programmers to receive part of their training at the firm. Evans-Fenton applied, joined and quickly found herself working alongside experienced developers at the fast-growing company headquartered in Ottawa.
And she was earning while she learned, with Shopify covering her tuition and paying a salary.
"I became immersed in computer programming and was able to pay for my living expenses," Evans-Fenton recalled. After four years of hard work in association with multiple teams at Shopify, she's now one of the company's newest hires, working on their mobile team. And she has used her knowledge to mentor incoming Carleton students along the way.
"I was trained to write nice code," she explained, saying it helped in student team projects.
"I have these habits in me; it's hard for me to be scrappy."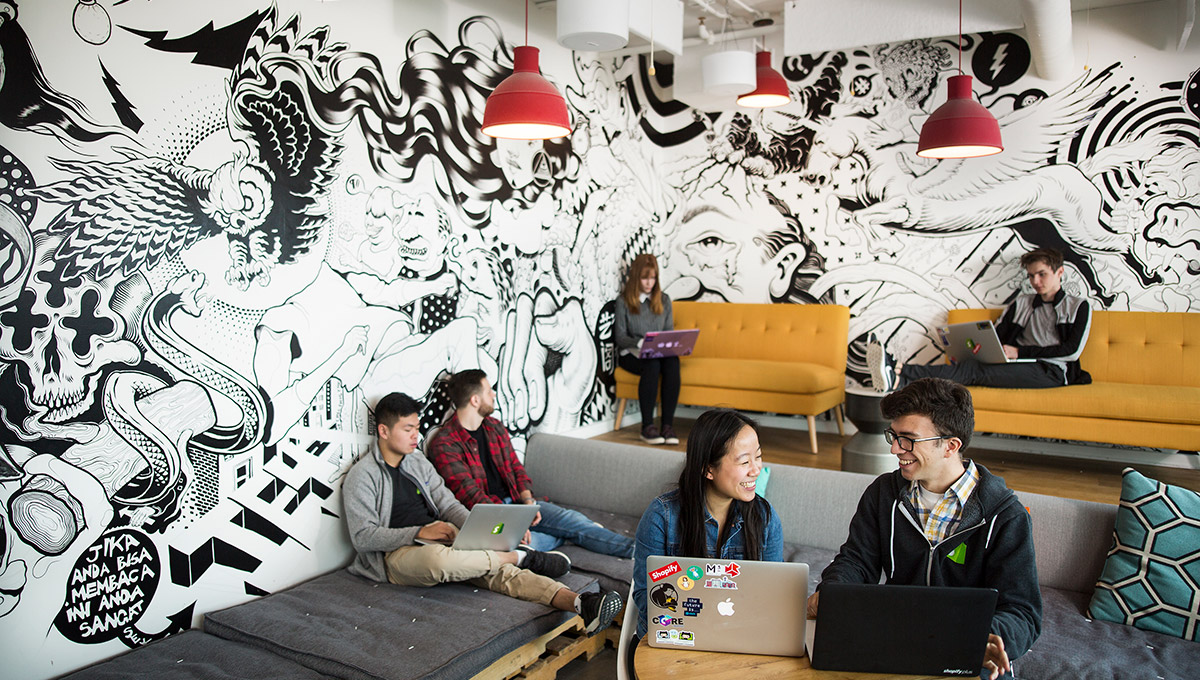 A First in Canada
Dev Degree is a first-in-Canada four-year, work-integrated learning program that combines hands-on developer experience at Shopify with an accredited computer science degree. It has since expanded to York University.
On May 1, the first group of Carleton students finished – and most, like Evans-Fenton, are now working at Shopify, one of Canada's most valuable companies on the stock market.
Owen Craston, another graduate and new hire, remembers back to the experience of applying. He was travelling in Europe at the time and doing all the research he could to prepare for the introductory interview.
"It was a little scary because it was such a new experience, but I felt there could really be little risk in applying."
But as soon as he joined the team at Shopify, he knew he had made the right decision: "This is the right move for me, because I'm going to learn so much," he recalled thinking at the time.
Craston's experience at Shopify was broad, cycling through teams doing tasks such as building analytics tools for merchants, enabling large clients of Shopify Plus (like Fashion Nova) to make decisions based on big data, pursuing cloud security, and working on the Shopify app.
"I tried to do as many experiences as possible, technology-wise," Craston said.
"I figured, there would be no other opportunity in my life where I'll be able to be so unqualified for a job and still have the opportunity to do it."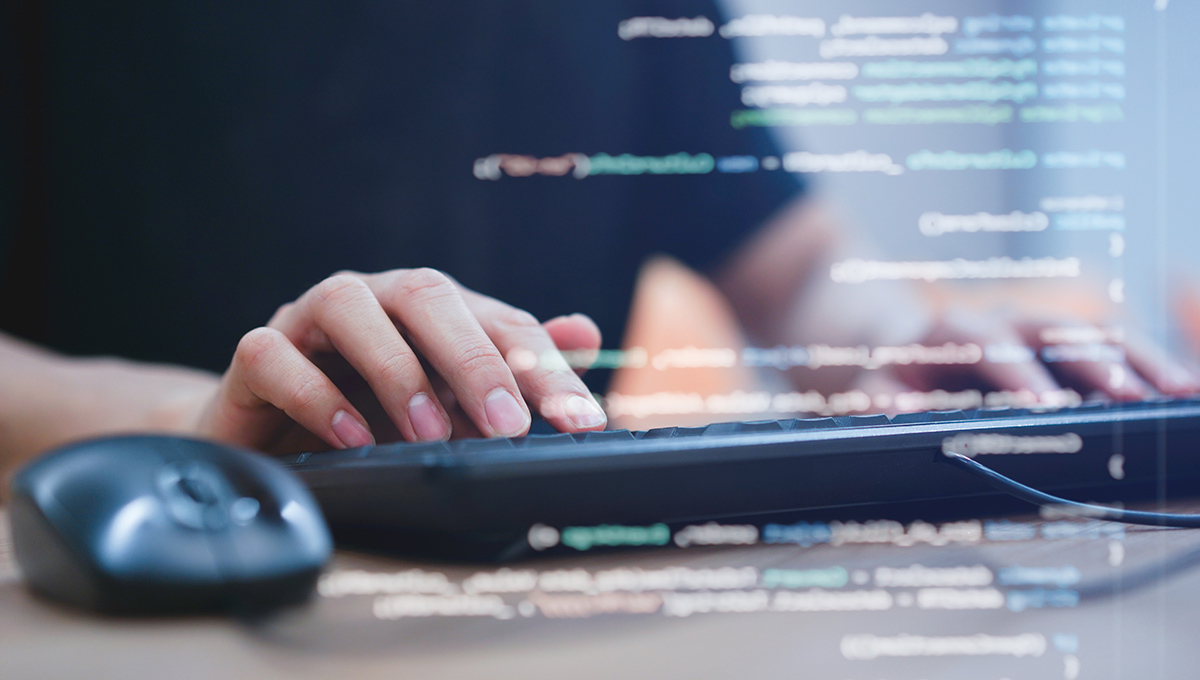 Training Future Programmers
The broad training also helped him figure out where he wanted to land for his first full-time job, which was in mobile. "I feel like it's a medium that my generation is the most comfortable with. I use my phone a lot; a lot of us do. I felt joining mobile would have the most impact because I knew I would be making things that people like me would want on their device."
Craston and Evans-Fenton cite many skills they learned working with Shopify developers, including working productively in a team environment, communicating well with others, and keeping up with the fast pace of a company that has been constantly growing to meet increased demand by shop owners. Craston further pointed to thinking as a team, and not an individual:
"It's not just how smart you are at specific coding concepts, but about everyone coming together and rallies towards a common goal."
Engendering this spirit in students is just one of the goals Shopify had when starting Dev Degree with Carleton in 2016. "Watching the first cohort of Dev Degree students graduate from Carleton University makes us proud of what we've been able to achieve with the program," said Shopify's program lead Alison Evans Adnani.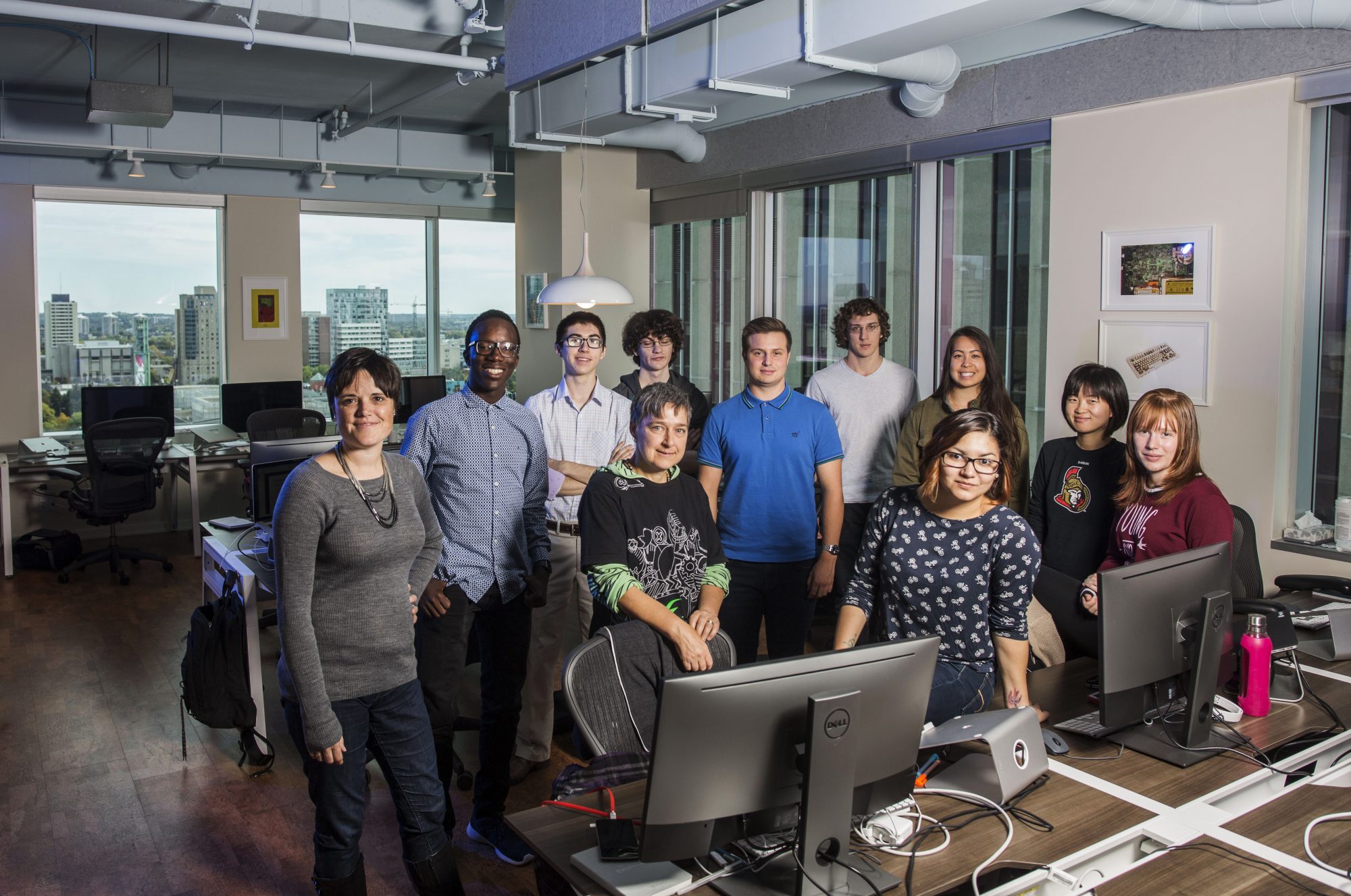 "We're passionate about improving computing literacy and computational thinking in Canada. Our work-integrated learning program was created for students to gain practical hands-on work experience simultaneously with their curriculum theory, setting students up for the long term as they prepare to enter the workforce. We've seen the benefits of investing in Dev Degree, and look forward to future success leading to a more diverse workforce and skilled high context developers in Canada."
Dev Degree was a learning experience for both Shopify and Carleton. Shopify wanted to have highly skilled developers ready to join their team upon graduation, Carleton officials said, while the university welcomed the chance for students to gain more practical experience.
At first, young students joined full-fledged Shopify teams immediately without having a strong understanding of essential development skills, but the jump was a bit too big for first-year programmers who had just finished high school a few months prior. A small modification that gradually ramped up student involvement at Shopify on current tools, technologies and practices for the tech industry received positive student feedback, as the students had at least a term to work on their development skills before receiving more specialized training for Shopify's platform.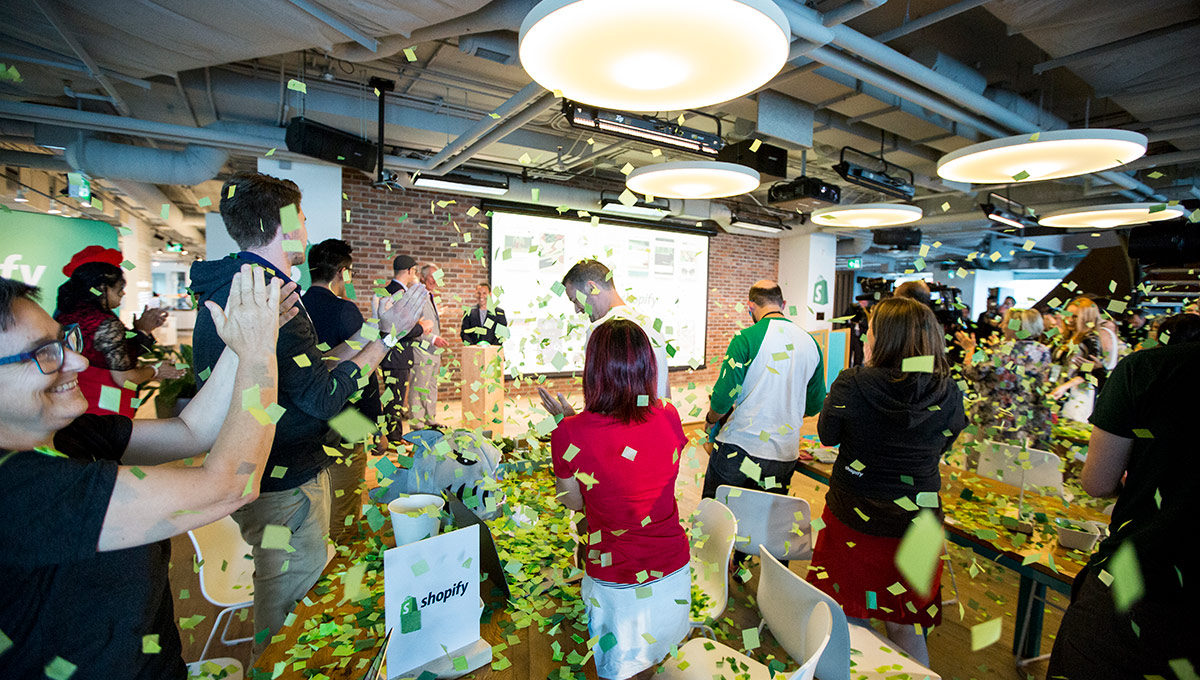 Carleton Pursuing Other Firms
Carleton Science Dean Chuck Macdonald pointed out that it's common for students in his faculty to take on co-ops. But the Dev Degree program offers something more, with each student taking three university courses on campus each term and spending another 20 to 25 hours each week at Shopify.
"It really is different, and it makes it highly competitive to get in," he said.
"The students certainly value it because it's going to give them an opportunity to get a job and start working essentially right away."
Experiential learning, Macdonald pointed out, is key to most areas of science anyway. Carleton's internships and co-op placements give other students the chance to experience work environments on a smaller scale.
But the success of Dev Degree is inspiring the university to reach further.
While discussions with other companies are at an early stage, Macdonald said it is very possible more firms could soon offer Carleton students similar programs or experiences as Dev Degree.
"There are lots of opportunities to do research projects with companies where they'd like students to help solve some of the problems they have. We certainly have the interest to pursue this."
The Dev Degree is a natural evolution of the Faculty of Science's emphasis on practical aspects to go along with the university's strong basis of theoretical learning, he said. The advantage of working at Shopify, he said, is students can use their knowledge practically very soon after they learn a concept. "It's more immediate in terms of being able to see what the benefits are, and also lets students see immediately why they would want to learn something else, or pursue something in more depth."
"Carleton and Shopify's collaboration on the courses is key to the program's success," said Prof. Doug Howe, who helped bring the collaboration to life.
"We work closely to figure out which courses could be delivered at Shopify. It's kind of similar content to what we at Carleton have, but more tuned to Shopify's mandate."
Students who are new at programming get even more benefits from joining Shopify, said Edina Storfer, the undergraduate adviser for the School of Computer Science. Carleton has ample support for students learning to do good work as programmers, she said, but adding Shopify to the mix gives students another team of mentors.
"It becomes a professional family, and on a personal level, the students become close to each other," she said. "Shopify and the Dev Degree students supported each other through their highs and lows, including the personal aspects of their life – and, being in a professional developer studio, they received some insights about development they may not have gotten as easily through courses at Carleton."
Wednesday, May 13, 2020 in Computer Science, New/Unique Programs
Share: Twitter, Facebook