By Ellen Tsaprailis
Photos by Mike Pinder
"I trust you will be the 21st century's Greatest Generation. You know what is wrong with the world and how to fix it."
It was high praise for post-secondary graduates across Canada as Prime Minister Justin Trudeau delivered a congratulatory speech from Carleton University on Wednesday, June 10, 2020 in recognition of Convocation ceremonies being postponed nationwide.
"It's tough. You should be celebrating with your friends, taking pictures in your gowns, attending the ceremony on campus, walking across the stage to get your diploma, waiting for the commencement speaker to finish their speech, thinking about the parties you will be attending later that night," said Trudeau.
"This year is different. You are different. No student gets to choose the world into which they graduate. If you could . . . let's be honest here . . . you probably wouldn't have chosen the world of 2020."
In his speech from the Richcraft Hall Atrium, Trudeau acknowledged the hardships and uncertainty of the pandemic and world events and how they have affected the collective class of 2020.
"You've had to make unprecedented sacrifices. You've had to totally rethink the coming months and the normal stresses of graduating and next steps have just reached a whole new level. 2020 has also exposed the limitations and flaws of our world, the world that you are set to inherit. That can be unsettling, even alarming. But it's also a wakeup call on how much you are needed."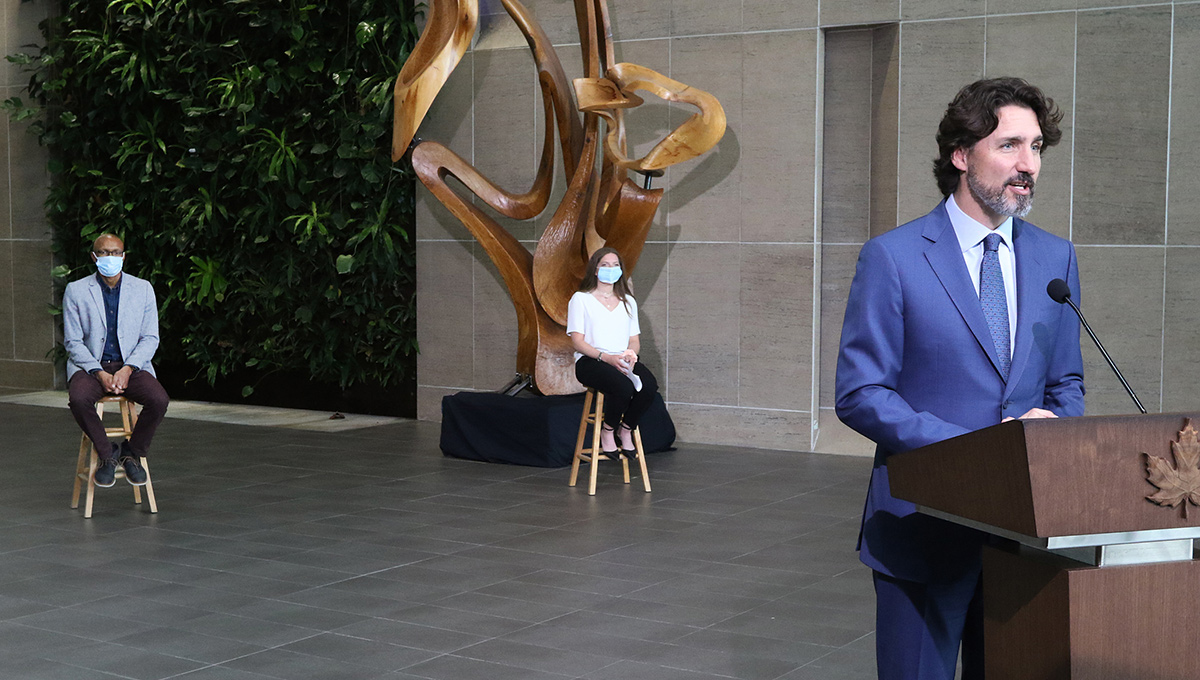 Carleton's Jordan Gray Among Speakers
Trudeau was joined by four outstanding graduating students, including Carleton's Jordan Gray, a global and international studies graduate who is part of the second graduating group of the unique BGInS program, which provided him with international experiences, research opportunities and a chance to learn alongside some of the country's most respected historians.
Gray took a moment to discuss the monumental shifts currently happening in society.
"It is not always easy when discretion within the academy and beyond favours those who are not Black, not Indigenous and not people of colour, and yesterday's funeral for George Floyd was a reminder to Canada that the racism that manifested in Floyd's killing is often structurally supported by our own institutions," said Gray.
"Let us take in the magnitude of this moment. Pause in reflection of our success and then on what is the beginning of this new decade. Let us roll up our sleeves for we have much work to do."
As Gray finished speaking, Trudeau thanked him, saying: "You are a credit to Carleton."
Other students who spoke were Collège La Cité mechanical engineering graduate, Caleb Adedze, University of Toronto computer science graduate, Lana El Sanyoura, and Université Laval's Emmie Ouellet, who completed her degree in agricultural science.
While getting a degree is a momentous achievement, Trudeau said students don't need that piece of paper to call out injustice and he recognizes the class of 2020 has already contributed significantly to demands for societal change.
"I cannot think of a generation better prepared to set us on the right path forward. You've made real sacrifices to protect your elders, you finished your degree online, you haven't hugged a friend, let alone had a date in months. And you've chosen to help out your parents, your neighbours, your community during this tough time. You get it.
"You have everything you need to achieve what you set your mind to. You are incredibly smart, skilled, creative and ambitious. You are also passionate, kind and empathetic. And you are Canadian. You are connected to, and welcome in almost every corner of the world. You appreciate the opportunities, privileges, and responsibilities that come with calling this country home."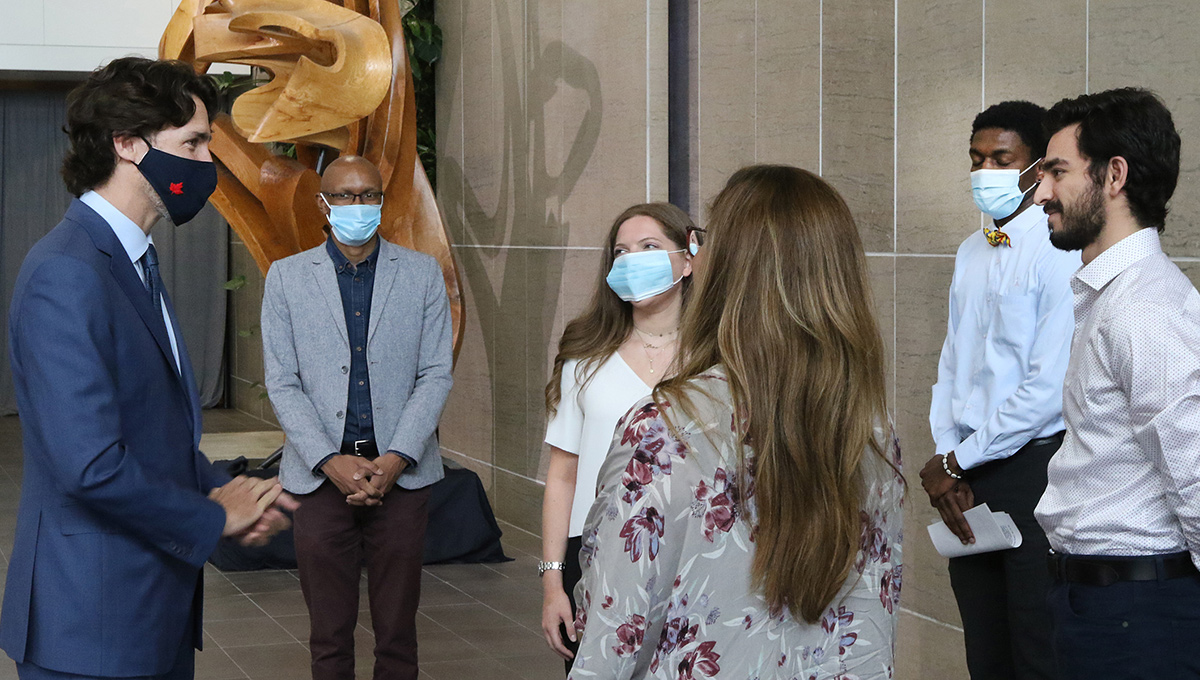 Chancellor Praises Trudeau's Speech
Carleton Chancellor Yaprak Baltacıoğlu was on hand to greet Trudeau, saying she is grateful he spoke specifically to celebrate all university graduates across Canada.
"We were all disappointed not to be able to provide a good enough celebration for our students, and to all graduates in Canada, but they were able to get a commencement speech from the prime minister," said Baltacıoğlu.
Trudeau concluded his speech by conveying his confidence in each graduate.
"You, the class of 2020, are different. You were always different. Recent events have just opened our eyes to what was right in front of us all along. That you care. You care about each other. You care about people you have never met and never will. You care about what happens next.
"I know you got this, and so do you."
Carleton faculties and departments are planning a series of virtual celebrations to honour its 6,000 graduates. For more information, please go to: carleton.ca/grads2020.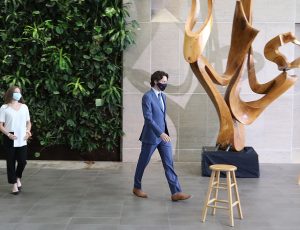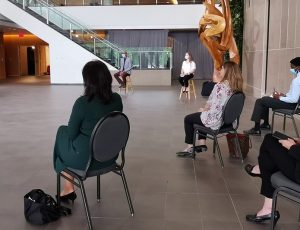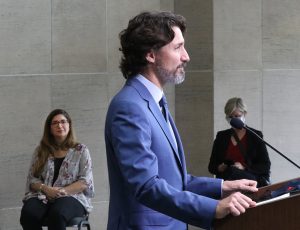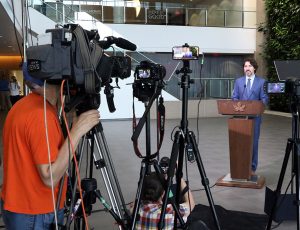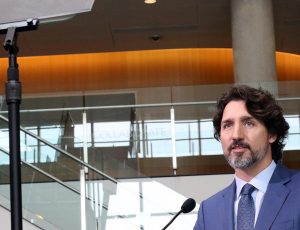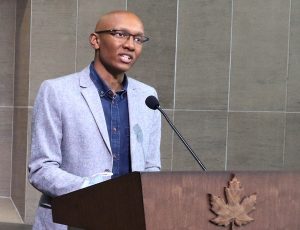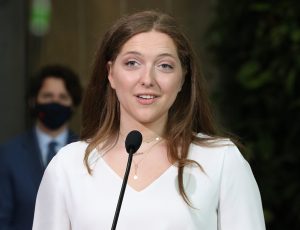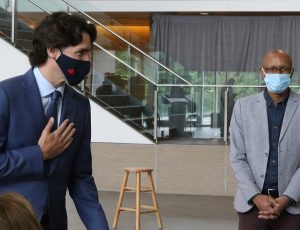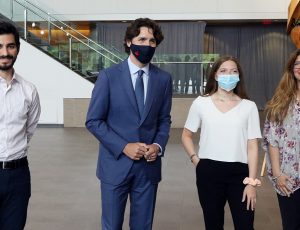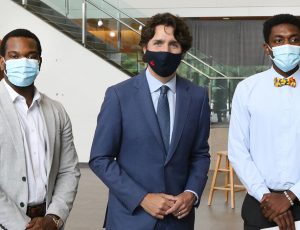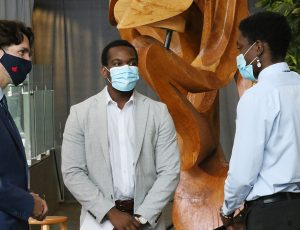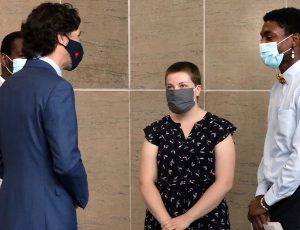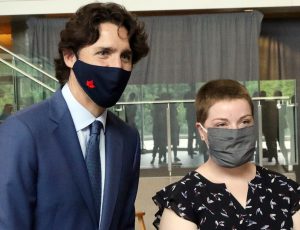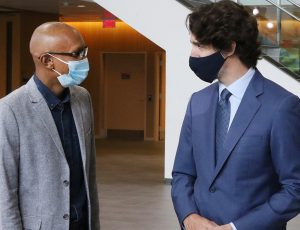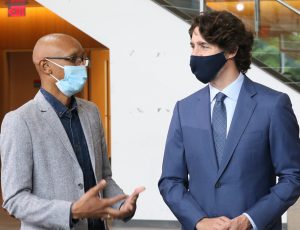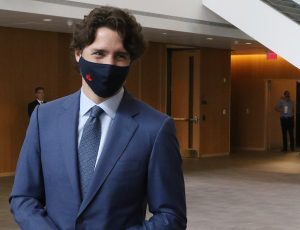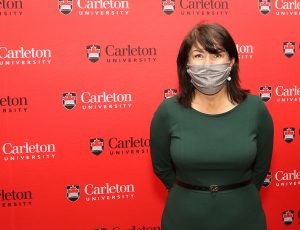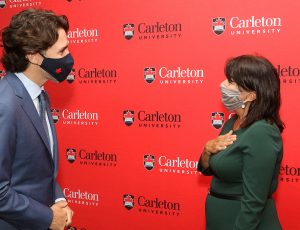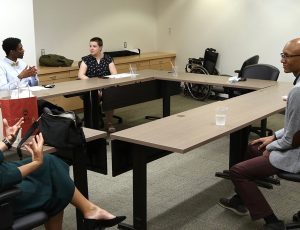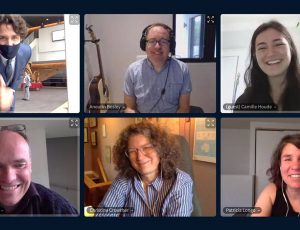 Wednesday, June 10, 2020 in Community, Convocation, Leadership
Share: Twitter, Facebook