It was another year of momentum for Carleton University in 2019. The campus continued to grow as the Nicol Building, the new home of the Sprott School of Business, sprang from its foundation and reached new heights. We welcomed a number of new university leaders, including deans Dana Brown, Larry Kostiuk and Patrice Smith. Carleton increased its position in rankings like Maclean's, Re$earch Infosource and the 2019 UI GreenMetric World University Rankings. A once-in-a-lifetime phenomenon took place in our greenhouse when a Queen Victoria agave bloomed, reaching three metres in height and astounding experts and onlookers. And Carleton's men's basketball team reclaimed the W. P. McGee Trophy after winning the U Sports championship for the 14th time.
We've been covering these high points and more in stories on Newsroom.Carleton.ca and Carleton.ca. Which ones made the biggest mark? Read on to discover which stories were most widely read as we unveil the Top 10 Carleton Stories for 2019.
Our annual story at the beginning of the academic year is always a popular read. Among many pieces of good news was a preview of Carleton's strategic planning process. With the fall semester now behind us, that process has launched, with many successful collaborative events and workshops attended by members of the Carleton community and beyond.
Despite growing up in a liberal arts family, Nicholas Osborne decided to study computers and math at university. But there was always music playing at home and Osborne, son of John Osborne, former dean of the Faculty of Arts and Social Sciences and Colette Osborne, adjunct professor in the Department of French, redeemed himself by parlaying his Computer Science degree from Carleton into an ascending career in the music industry. He's now Vice-President of Digital Strategy and Business Development at Capitol Music Group in Los Angeles.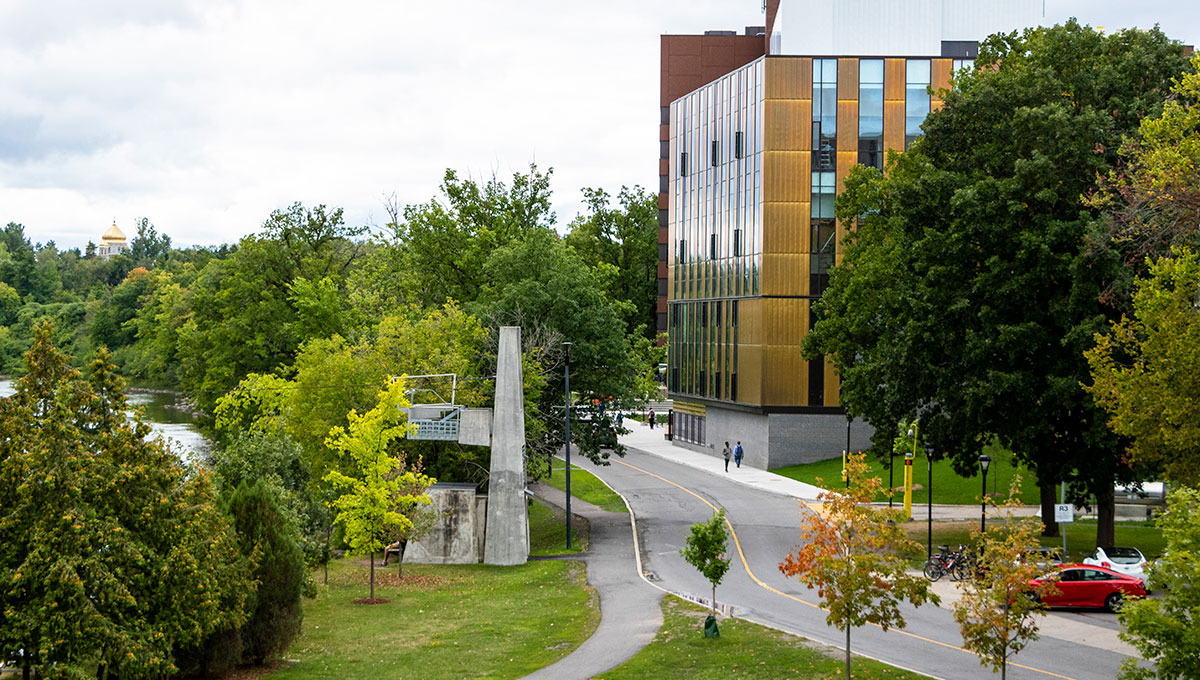 Capping of a year of great rankings results, Carleton received news in December that it placed 35th among 780 ranked universities – as well as first in Ontario and second in Canada – in the 2019 UI GreenMetric World University Rankings measuring campus sustainability around the globe. This is great news, and it's even more promising that Carleton's sustainable infrastructure continues to grow. For example, the new Advanced Research and Innovation in Smart Environments (ARISE) Building was specifically designed for multidisciplinary research partnerships with governments and the private sector. Also, in partnership with Ottawa Hydro, Carleton is upgrading its co-generation facility to lower demand on the local hydro grid. And finally, Carleton's food court recycling program won a Quality and Productivity Award from the Canadian Association of University Business Officers for its innovative recycling stations and realigned consumer packaging solutions that use less wasteful material.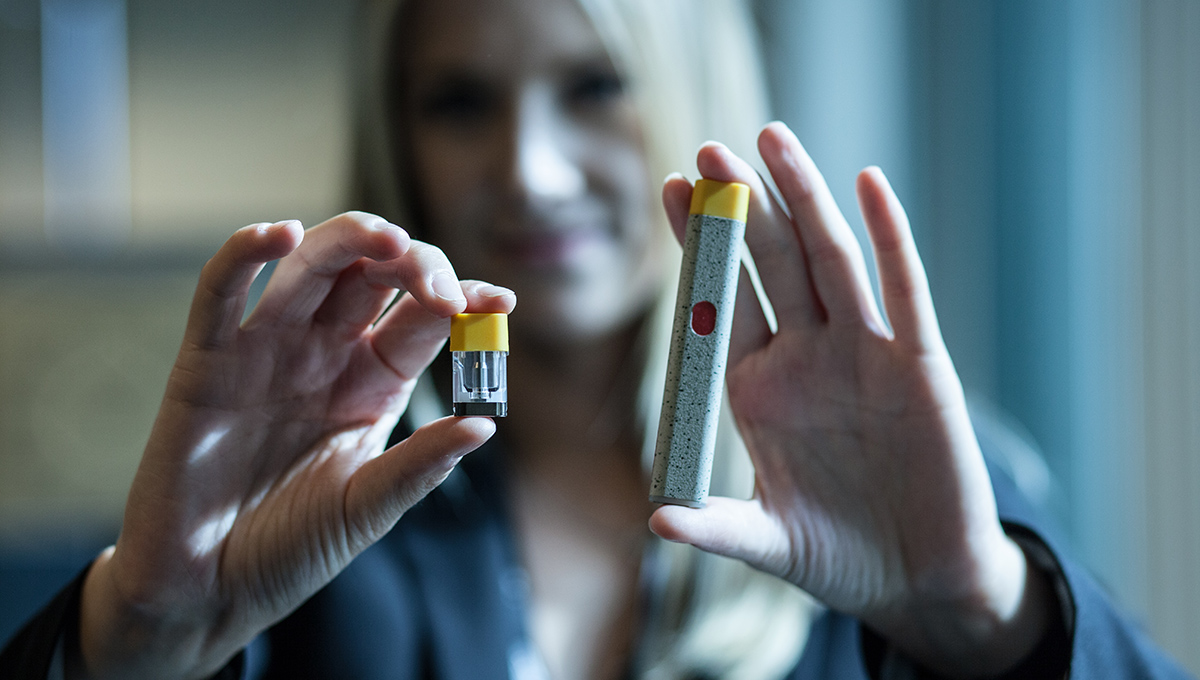 In December of 2017, slightly less than one year before Canada would become just the second country to legalize the recreational use of cannabis, Smiths Falls, Ont.-based Canopy Growth Corporation hired Carleton electrical engineering alumnus Peter Popplewell as the company's first Chief Technology Officer and only dedicated technology research and development employee. Now, having assembled his "dream team" at Canopy Growth featuring an interdisciplinary group of Carleton co-op students and graduates, Popplewell and his group are getting the jump on an emerging market by developing what is likely Canada's first and only line of vaporizers designed specifically for cannabis.
It's been two decades of butterfly magic that gets more popular each year. Carleton University's annual Butterfly Show, which celebrated its 20th anniversary in October 2019, features some 1,300 floating beauties of 41 different varieties amid lush plants in a tropical 25 C setting. It's a big draw for people who come armed with cameras and ripe fruit – so much so that they may wait for hours to get in. Yet the wait always seems to be worth it.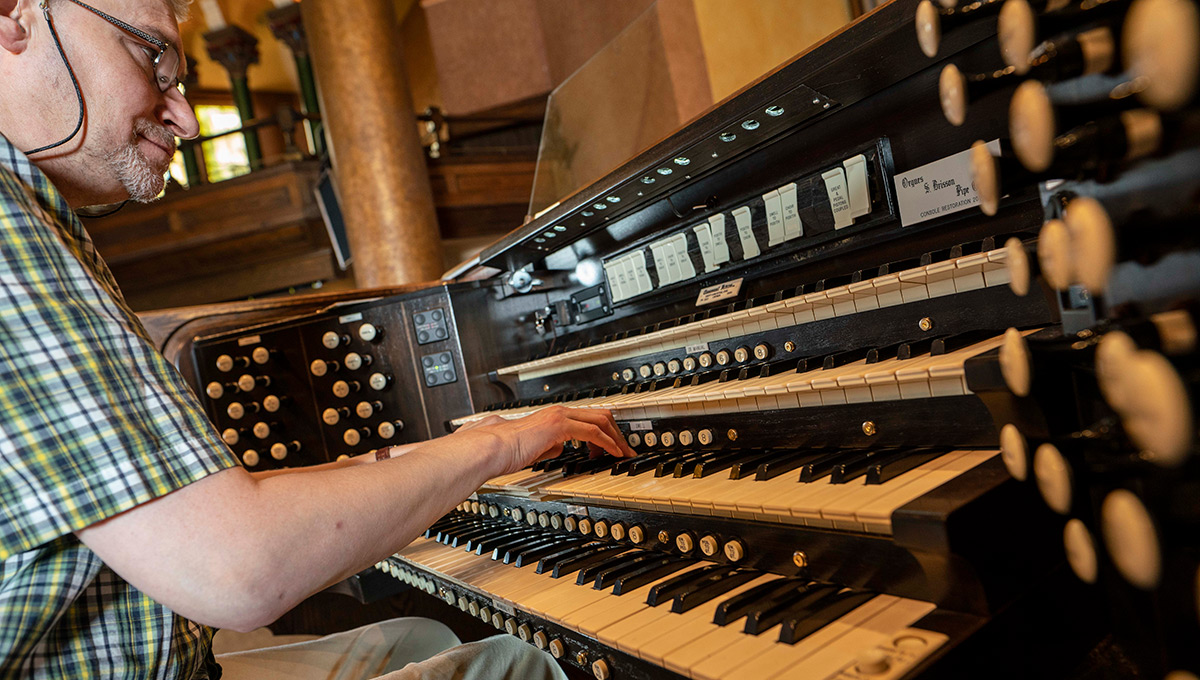 After almost eight months, the Carleton Dominion-Chalmers Centre's 54-year-old Casavant pipe organ came home in May. The organ – Ottawa's largest wind instrument – underwent a rehabilitation in which the console – a booth of keys, pedals, knobs and buttons – was modernized and improved. The organ's 5,179 pipes stayed in the centre's sanctuary, while the console was disassembled and shipped to Sylvain Brisson Pipe Organs in Embrun, Ont. It left as a stationary element of the stage, but returned as a mobile, modern key desk.
Forty years ago, the morning after Canada Day in July 1979, a young professor arrived on the Carleton University campus for his first day of work. Now, Prof. Tony Bailetti, former director of Carleton's Technology Innovation Management program, who is cross-appointed to the Sprott School of Business and Faculty of Engineering and Design, is widely regarded, both on and off campus, as the university's entrepreneurship guru.
Higher education, like much of the world, has entered a period of rapid change. Traditional approaches to teaching and research need to evolve to better equip students and professors with the tools they need to tackle the planet's most pressing problems. As part of this shift, individual faculties and departments at every university must examine how they operate and how they can become more effective. At Carleton University, the Faculty of Engineering and Design's new dean, Larry Kostiuk, is taking on the challenge — and he's hopeful about all of the new directions and discoveries that could emerge.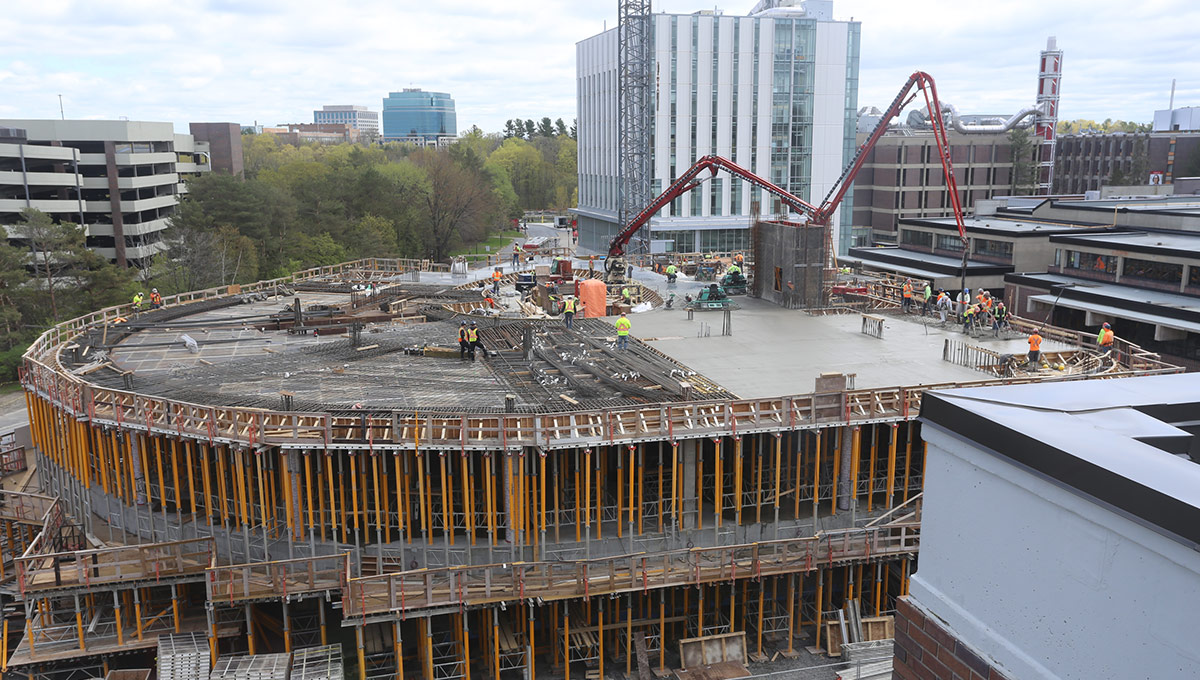 More than a year after the groundbreaking ceremony for Carleton's Nicol Building — the new home for the university's Sprott School of Business — an impressive concrete and steel structure has emerged from the ground at the bustling construction site on Campus Avenue.
When Kika Otiono was in Grade 12 in Ottawa, most of her friends interested in the pre-medicine path accepted offers to well-known science universities and entered large programs like health science or biochemistry with clearly defined routes to med school. Otiono took the path less travelled, and it has made all the difference. After receiving a third-year undergraduate offer of admission to the Michael G. DeGroote School of Medicine at McMaster University, she started in August 2019 as a 20-year-old.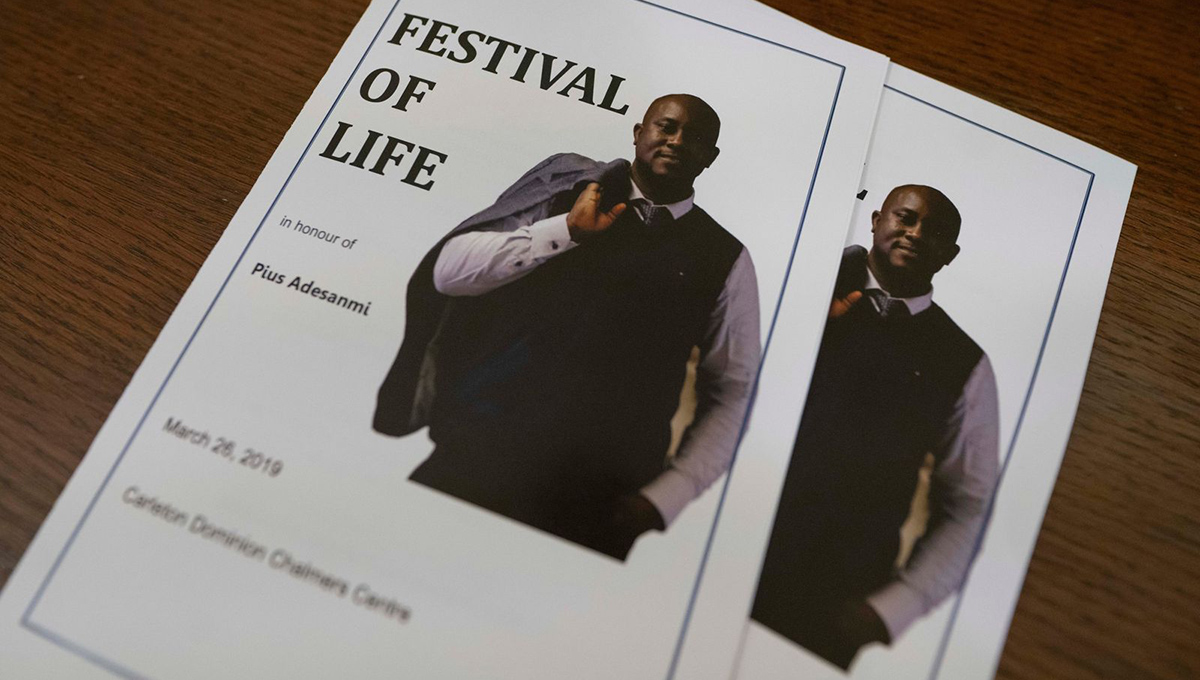 In March 2019, the Carleton community was shocked and saddened to learn of the sudden passing of Prof. Pius Adesanmi, ­­­­­director of the Institute of African Studies and a remarkable writer, poet and commentator. Pius died when Ethiopian Airlines Flight 302 crashed shortly after take-off. A story covering his remarkable life and career was widely read by people all over the world. He has been deeply missed, and memorial events and commemorations continued throughout the year.
Carleton also lost alumnus Peter DeMarsh, who was on the flight as well. Peter graduated with a master's in International Affairs in 1985. He was living in New Brunswick at the time of his death.
Thursday, December 19, 2019 in Faculty of Arts and Social Sciences, Faculty of Engineering and Design, Faculty of Graduate and Postdoctoral Affairs, Faculty of Public Affairs, Faculty of Science, Sprott School of Business
Share: Twitter, Facebook