Nicholas Osborne is a bit of a black sheep.
Despite growing up in a liberal arts family — his father John Osborne was dean of the Faculty of Arts and Social Sciences at Carleton, while his mother, Colette Osborne, was an adjunct professor in the Department of French — Nicholas decided to study computers and math at university.
But there was always music playing at home and the younger Osborne redeemed himself by parlaying his Computer Science degree from Carleton into an ascending career in the music industry.
"My dad always joked that my form of rebellion was going into computer science," says Osborne, vice-president of Digital Strategy and Business Development at Capitol Music Group in Los Angeles.
"Having a tech background is obviously very important to the work that I do, but really, my degree was in applied problem solving. It gave me the ability to identify problems and then break them down into smaller problems.
"That has really helped me on the business development and strategy side of things. It lets me look at the business holistically, see where the holes and problems are, and then find solutions to fill those holes."
Osborne, whose office is in the iconic Capitol Records tower with a view of the Hollywood Hills, oversees all of the music label's digital deals, marketing technologies and advertising. He's focused on finding and developing new revenue opportunities to extract value from Capitol's copyrights, content, brand assets and artists.
He also leads ad-tech, consumer data and audience ownership strategies, and co-leads the Capitol 360 Innovation Center, launched last year to bring together leading thinkers from the music and technology industries, as well as the student community, to help drive innovation in music.
What all of these complex responsibilities mean — and how they're related to Osborne's expertise in problem solving — is actually quite straightforward. Amid a music industry experiencing major disruption and transformation, he's helping Capitol become the record label of the future.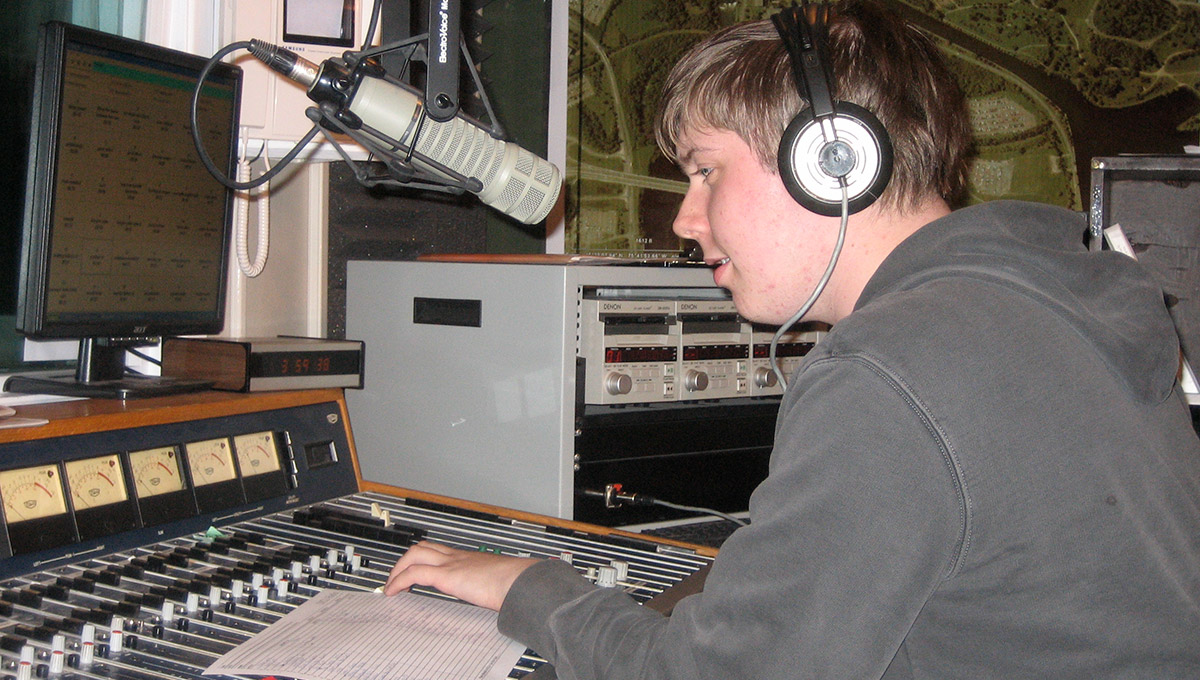 Taking Advantage of the Malleability of a Carleton Computer Science Degree
After growing up with the 1960s rock and pop of his parents — think the Beatles, Rolling Stones, Doors, Led Zeppelin and Motown classics — Osborne developed a taste for indie, Canadian rock and electronica in his teens.
CBC Radio 3 was a big influence, as were live shows (Metric, Stars, Broken Social Scene) at Ottawa clubs such as Zaphod's, the Bronson Centre and Barrymore's.
While at Carleton, Osborne hosted a pair of shows on CKCU, the campus radio station, focused on Canadian music, and helped organize the university's first TED Talk event. He also got involved with the Carleton University Students' Association as the Computer Science rep for a couple years and bonded with the friends he made in residence in first year — several of whom are still close.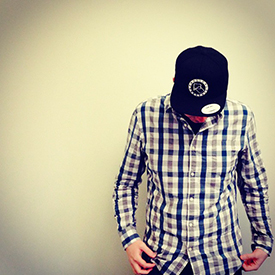 Thanks to his growing abilities as a coder and web developer, Osborne got jobs on the IT help desk in MacOdrum Library and a summer position as an app developer, and before going into his final year in 2011, he landed an internship rooted in digital marketing with Warner Bros. Records in Los Angeles.
"Carleton's Computer Science program is really malleable," he says.
"If you want to become a developer, you can do that. But you can also use your degree as a foundation and combine it with any other interests you might have. You can apply it anywhere."
Osborne's eight-week internship in L.A. led to a trio of roles over five years with Universal Music Canada in Toronto — as a web developer, digital technology manager and digital strategy senior manager — and in 2016 he moved back to California for a job with Capitol.
Amazingly, none of the three positions he has held at Capitol, including his current post, existed before Osborne took on the assignment.
"I got into the music industry at the right time, just as streaming was becoming a thing with the onset of Spotify and Apple Music," he says.
"The way people consume music has changed dramatically. We're no longer asking people to spend $20 on a CD. We're trying to get their attention on a service they're already paying for. That's changed everything about our business and how we look at marketing — and that's very exciting for me."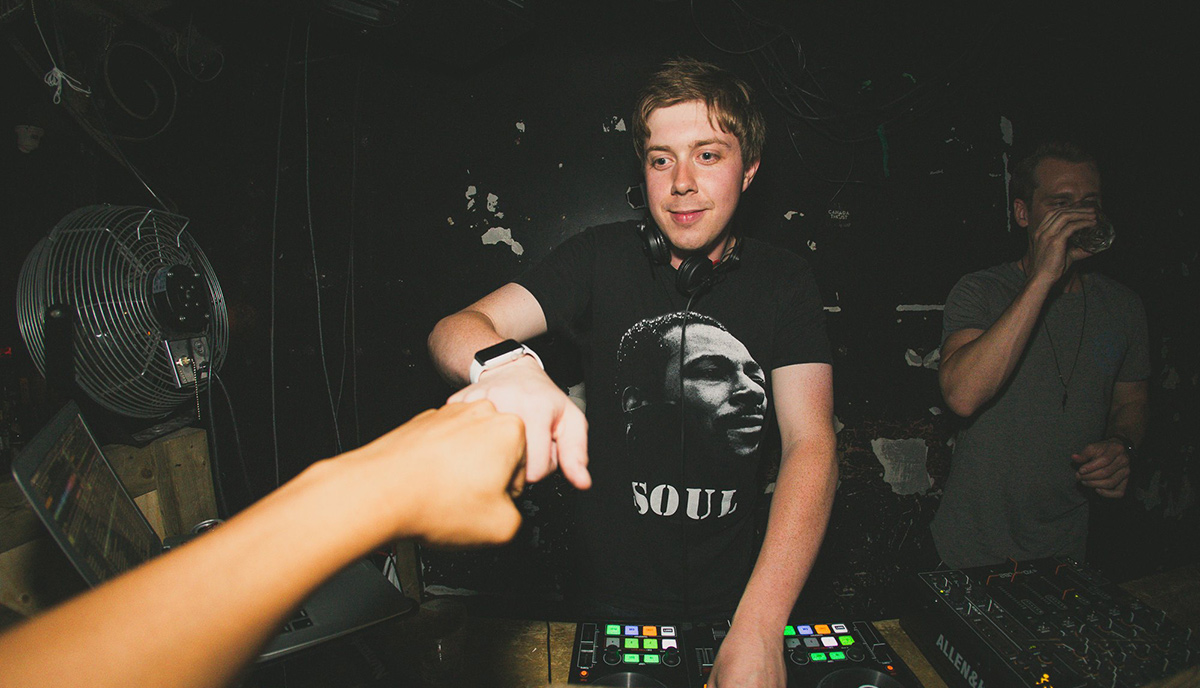 Maintaining a Competitive Edge
Most days in L.A. are sunny with a temperature in the mid-20s C. Osborne enjoys the California climate and lack of winter weather, but more so he enjoys the challenge of trying to help Capitol maintain its competitive edge.
From a 100,000-foot level, he oversees Capitol's business relationships with digital platforms, as well as artists' websites, advertising, marketing technology and data acquisition and analysis.
"So many decisions are data driven these days," says Osborne.
"We need to ensure we get the data we need to make smart decisions.
"The streaming economy is an attention economy," he adds, and data can help the label optimize a closer and more direct relationship with fans.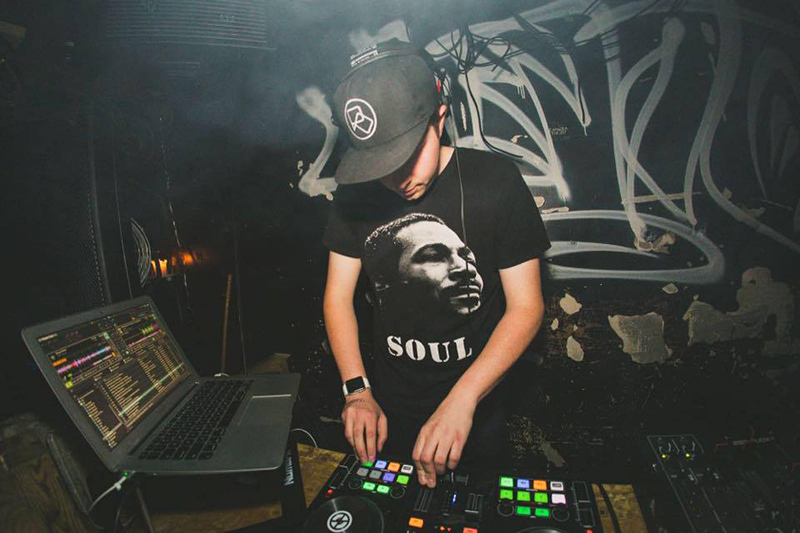 The Capitol 360 Innovation Center embodies the company's push to be as forward thinking as possible. "We want to nurture and embrace music technology innovation," says Osborne, explaining the centre is a space where the development community and music people come together to create a new era of apps, new ways to engage with audiences, even new ways to make music.
The label's willingness to experiment has led to electronic dance music compilations being released by video game star Ninja, artists talking to fans via chatbots, and a Webby Award-winning social media campaign for Katy Perry's song "Chained to the Rhythm," as well as a hackathon where participants had access to nearly 15,000 audio streaming tracks and mentorship from industry veterans, and a Capitol 360 Innovation Center event on gender inclusion in music.
Although many huge artists are part of the Capitol family — including Perry, Halsey, Migos and Paul McCartney — as a "back office" strategist Osborne doesn't often rub shoulders with celebrity stars.
He concedes that he's gone to a few parties, but really he's happy to stay behind the scenes, following his interests and instincts.
"My career has followed what feels like a natural progression," says Osborne.
"I went from being a big fish in a small pond to a smaller fish in a bigger pond. There's been a learning curve, but now I'm at the nexus of the U.S. market and work with global acts."
Not bad for a black sheep.
Monday, July 22, 2019 in Alumni, Faculty of Arts and Social Sciences, Faculty of Science
Share: Twitter, Facebook