By Adam Landry
Photos by Fangliang Xu and Chris Roussakis
In December of 2017, slightly less than one year before Canada would become just the second country to legalize the recreational use of cannabis, Smiths Falls, ON based Canopy Growth Corporation hired Carleton electrical engineering alumnus Peter Popplewell (BEng/02, MASc/04, PhD/10) as the company's first Chief Technology Officer and only dedicated technology research and development employee.
Fast-forwarding to today, with Canada having recently celebrated its one-year anniversary of cannabis legalization, Canopy Growth has since sprouted to become an industry giant as one of the largest pharmaceutical-grade cannabis producers worldwide. Having grown his team at the company's Kanata, ON location to include nearly 50 employees, Popplewell now oversees all of Canopy Growth's technology-based research and development for both recreational and medical markets.
With new legislation coming into effect this past October, launching the industry's next chapter by opening the door to an array of new cannabis-related products, Popplewell and his group look to get the jump on an emerging market by developing what is likely Canada's first and only line of vaporizers designed specifically for cannabis.
Battery-powered vaping devices differ from traditional methods of cannabis consumption in that they produce a combination of aerosol and vapour by heating either concentrated cannabis extracts or cannabis leaf (known as flower).
Having assembled his "dream team" at Canopy Growth, featuring an interdisciplinary group of Carleton co-op students and graduates, Popplewell is now ready to show the world that when it comes to the health of consumers, his newest devices aren't just blowing vapour.
As concerns mount south of the border surrounding growing reports from the U.S. Centers for Disease Control and Prevention on the number of confirmed cases involving vaping-related lung illnesses and deaths linked to heavy metals and other toxic substances in nicotine based e-cigarettes and other unregulated vape products, Popplewell's team at Canopy Growth have dedicated immense time and resources towards ensuring these mistakes aren't replicated here in Canada, partly by helping to keep users informed.
"Imagine a device that's inherently been designed to be the world's smartest vaporizer," says Popplewell. "In pairing with an all-new companion app, consumers will now experience complete transparency in being able to view exactly what's in their product, along with where it originated from, right on their smartphone."
In responding to cases where substandard vaping devices from other suppliers have caused fires and even explosions as a result of poor design quality and cheap components, Canopy Growth's new products will also adhere to currently optional UL 8139 standards, which evaluate the safety of electrical systems within electronic cigarettes and vaping devices, including batteries, chargers, protection circuits and more.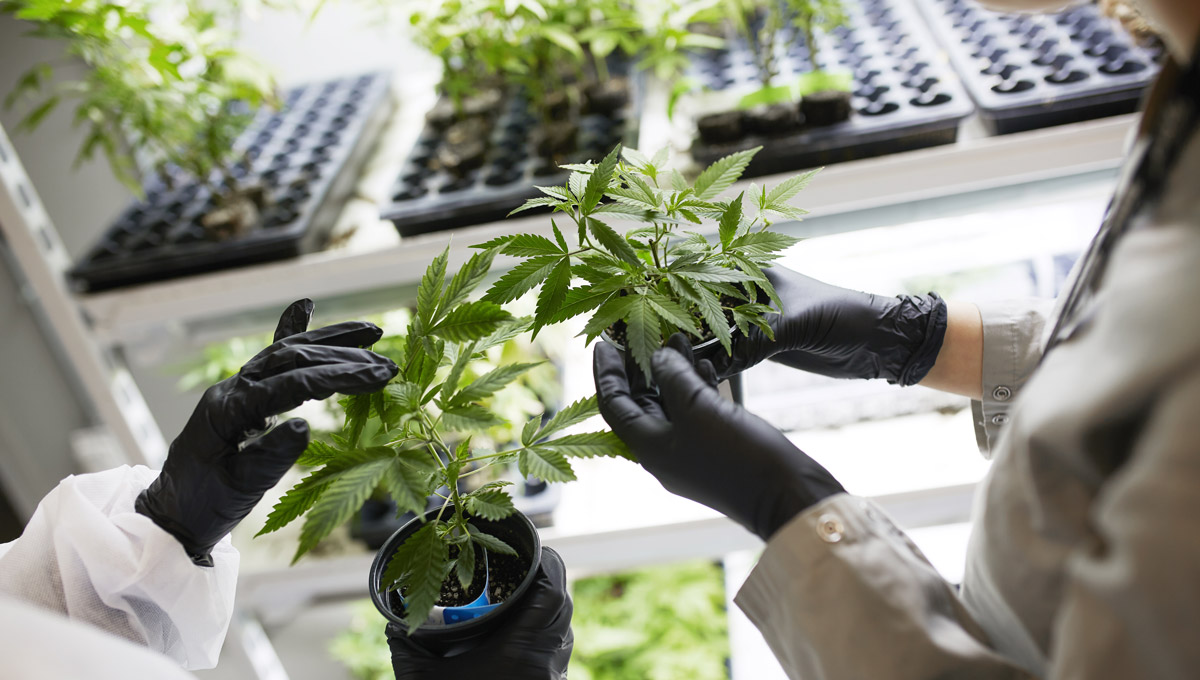 Deep-Seated Carleton Roots at Canopy Growth
In continuing to grow his research group over the past several years, Popplewell has established deep-seated roots with Carleton, with roughly half of his team having connections to the university either as graduates or as part of Carleton's co-op program. Having previously worked with Carleton co-op students in a number of earlier roles before joining Canopy Growth, Popplewell felt confident in turning to a relationship that has worked well in the past.
"Carleton has hands down provided me with the best talent over the years," he says. "In my experience, they tend to be a well-rounded group in that they have strong foundational skills, but are also eager to learn."
Canopy Growth's Vice-President of Hardware Development, Andrew Stewart (BEng/98), also an electrical engineering grad from Carleton, shares Popplewell's positive opinion on entrenching students with the research and development team.
"Our students are taking on responsibilities, driving key aspects of some programs and working hard to help us meet some tight deadlines," says Stewart. "We're having trouble finding enough qualified full-time staff and our Carleton students have been able to help fill that gap and keep us on track."
In looking back at his own time at Carleton, Stewart also notes how his undergrad experience helped lay a foundation for his career and current role at Canopy Growth.
"The coursework provided important technical training, but what truly helped me were the soft skills I learned," he says. "Things like time management, collaborative teamwork assignments, peer networking and the mentorship of some excellent professors really put me on the right track."
As part of Stewart's team, fourth year biomedical and mechanical engineering student Colin Tolls has been working on the mechanical design and prototyping of devices at Canopy Growth since May 2018. While he says his role typically involves mapping out ideas that have been developed by the hardware team, he notes that a few of his own original ideas have actually been patented during his time in co-op.
"In working with our lead mechanical engineer, my focus has been using computer-aided design to help figure out things like how our devices should look and feel, as well as how all of their internals can be held in place," he says.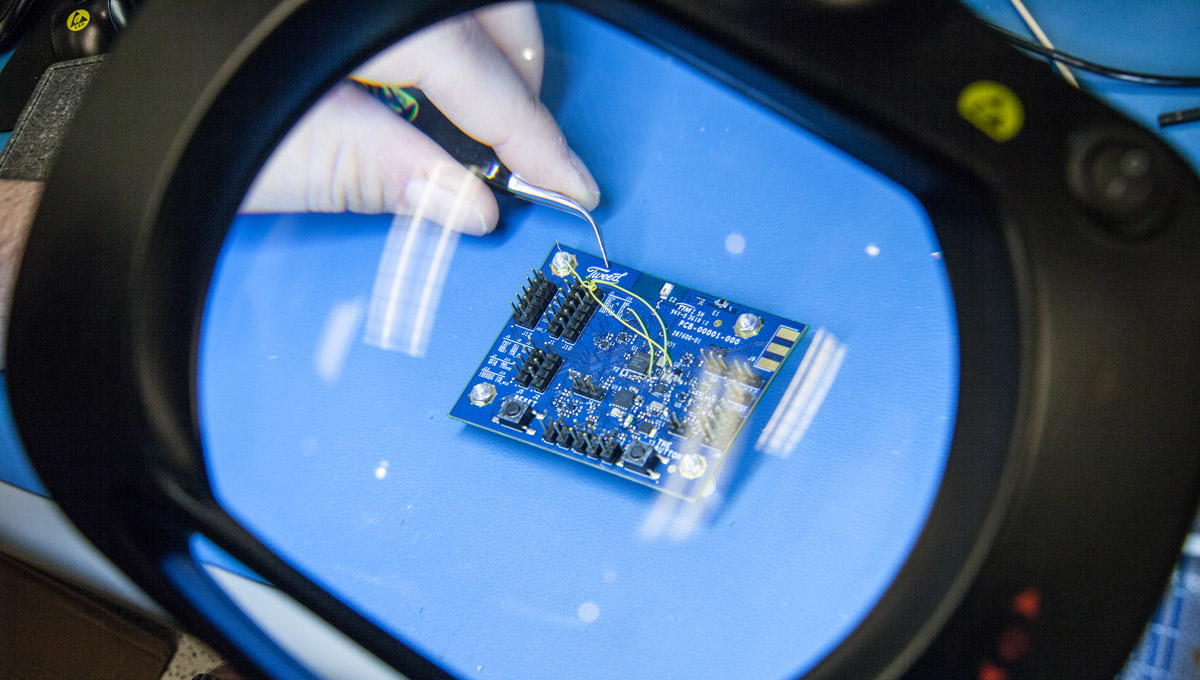 An Insider's View into the Future of the Industry
Having had an insider's view on everything that's gone into developing the company's new technology, he believes Canopy Growth's new vaporizers will likely create a ripple effect throughout the industry.
"If nothing else, this new line of products will force competitors to focus on quality in developing their own devices, which will ultimately benefit all consumers and lower the appeal of what's out there on the black market," he says.
Looking beyond the Canadian market, Popplewell's team has already designed its line of vaporizers to comply with the European Union's Restriction of Hazardous Substances Directive, which constricts the use of hazardous materials and heavy metals in electronic equipment. Each of Canopy Growth's new devices will also meet health and safety standards needed to receive a CE certification mark from the EU, while those featuring wireless connected capabilities will adhere to U.S. Federal Communications Commission (FCC) regulations on electromagnetic interference.
By adhering to new and incoming regulations, Popplewell and his team look to set the bar for consumer expectations regarding safety and security of access. In addition to providing details on a product's origin, a number of the team's smart devices will also enable location tracking, allowing users to keep an eye on their devices and even lock them to help prevent misuse by children and youth.
Third year computer science student David Nguyen, who recently completed a total of 12 months with Canopy Growth's software development group, was part of the team responsible for developing the company's mobile companion app, which will enable smart features on select devices. He believes the transparency offered by the app can help educate users on the nuances that exist throughout the company's upcoming line of consumable vaping products.
"Before I began working at Canopy Growth I never realized that cannabis had hundreds of different strains with varying degrees of intensity," he says. "Providing users with the ability to trace their product to the exact batch and see a full breakdown of its composition can help inform both casual and experienced consumers."
Nguyen also hopes the app will help to promote safe use and greater accountability among end-users.
"Being able to prevent your children or anyone else for that matter from accessing your device is something I think will really resonate with consumers," he says. "These kinds of features can help transform the industry by making it simpler to use cannabis products responsibly."
Fourth year biomedical and mechanical engineering student MacKenzie Brannen has been designing and 3D printing custom hardware components used in Canopy Growth's testing and research over the past six months. One of the things that first drew her to join Popplewell's team was the prospect of creating all-new developments as part of an industry still in its infancy.
"As a newer industry there is so much that hasn't been done yet," she says. "By working with the research team here at Canopy Growth, I knew I would have the opportunity to take part in unique work that can help shape Canada's cannabis industry moving forward."
Brannen also explains how her time at Canopy Growth has aligned with her interest in working within the health and pharmaceutical industry.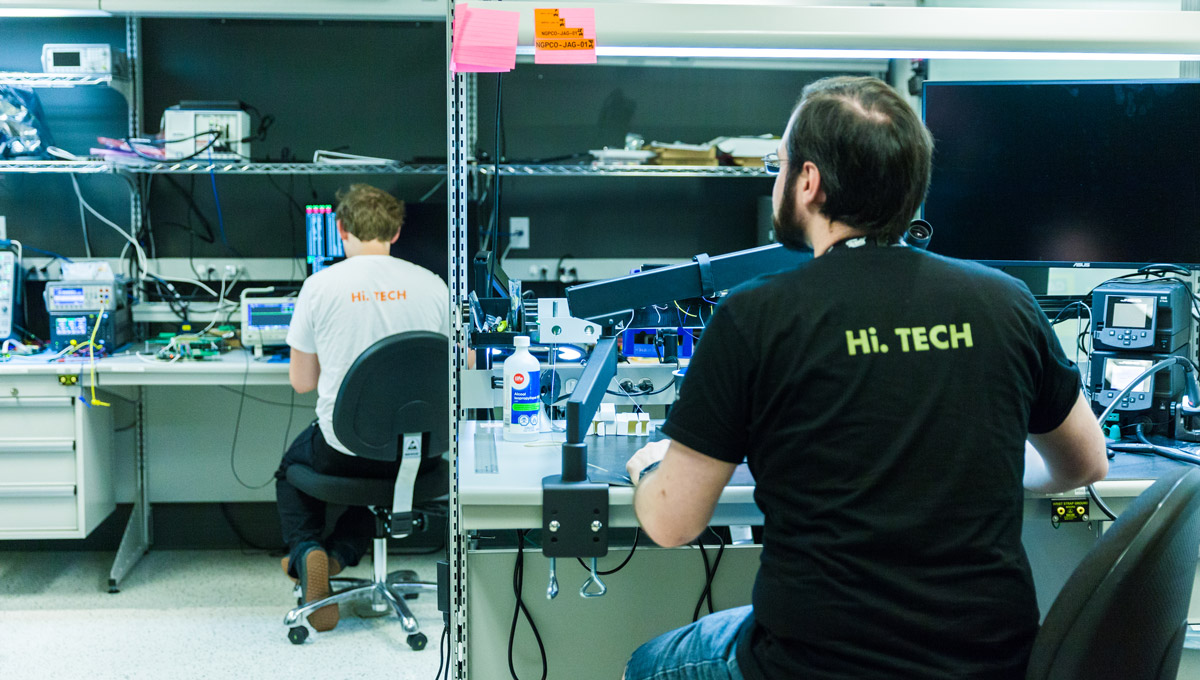 Building Canopy Growth's Technology From the Ground Up
"Since our vape devices have to meet strict regulations in order to make it to market, there is a lot of testing and consideration that goes into the development process," she says. "It's all been very relevant to my coursework so far at Carleton."
In looking at the breadth of devices currently being used by consumers, Popplewell believes his team's decision to build Canopy Growth's technology from the ground up will help separate its vaporizers from that of both legal competitors and players within a heavily unregulated black market.
"When you look at all of these devices that can be found online, there's really no way to determine how they've been put together or where the products they use are coming from," he says. "Suppliers will always claim what they are selling is safe, but with absolutely zero oversight, these unregulated oils and extracts can include any number of harmful chemicals and impurities."
While it's a reality that many people are already using e-cigarettes and other unregulated devices to consume cannabis products, Popplewell notes that most of the current technology on the market has never actually been designed to process cannabis oils and extracts in their natural state.
"Pure cannabis extracts resemble molasses in that they typically have a very high viscosity," he says. "Since these devices aren't capable of heating something of that consistency on their own, unregulated suppliers have relied on the use of chemical thinning agents in order to make their products compatible."
Having instead focused on cannabis products from day one, Popplewell's team has developed devices that can either process oils and extracts in their original state, or make use of natural terpene flavourings found within the cannabis plant itself to provide thinning.
"Nobody is investing the time or money to do what we're doing," he says. "At the end of the day, it's all about providing customers with a reliable product and being fully transparent with them about every aspect of what they are consuming and the technology they are using to do so."
In compliance with Canadian law, those of Popplewell's vaporizers that have been designed to be reusable feature unit-specific cartridges that can only be filled at Canopy Growth's Smiths Falls production facility, helping to prevent potential misuse and product tampering. While some black market devices do allow users to refill products on their own, yet another of the team's Carleton engineering graduates – Canopy Growth's Vice President of Software Development, Stephen Davis (BEng/86) – believes the company's added layer of security will appeal to a broader range of consumers.
"In developing this technology and the infrastructure that supports it, we will be able to guarantee individuals peace of mind that they're not about to inhale something unknown or counterfeit by giving them the ability to view genuine lab results of their product, down to the specific batch," says Davis.
Although the federal government's second round of cannabis legalization has technically enabled the sale of edibles and extracts (including vaporized concentrates), Health Canada requires any new cannabis-related products undergo a 60 day review period before being approved for sale. With that time frame in mind, Popplewell and his team expect Canopy Growth's vape products to be available to the public shortly before Christmas.
Until then, he intends to continue embedding Carleton talent within the company's research and development crew.
"Over my years managing engineering teams, Carleton has continually provided the best candidates and the most students that became full-time hires later on," he says. "We are planning to double our research staff in Kanata as the market continues expanding and I'm confident that Carleton will continue to be a part of our growth moving forward."