By Joseph Mathieu
Photos by Chris Roussakis
After almost eight months, an integral part of the downtown Carleton Dominion-Chalmers Centre (CDCC) has come home.
A 54-year-old Casavant pipe organ—Ottawa's largest wind instrument—has finally returned to the church following a rehabilitation in which the console – a booth of keys, pedals, knobs and buttons – was modernized and improved.
"The console has taken on a whole new life in this revitalization," says CDCC Director Mara Brown.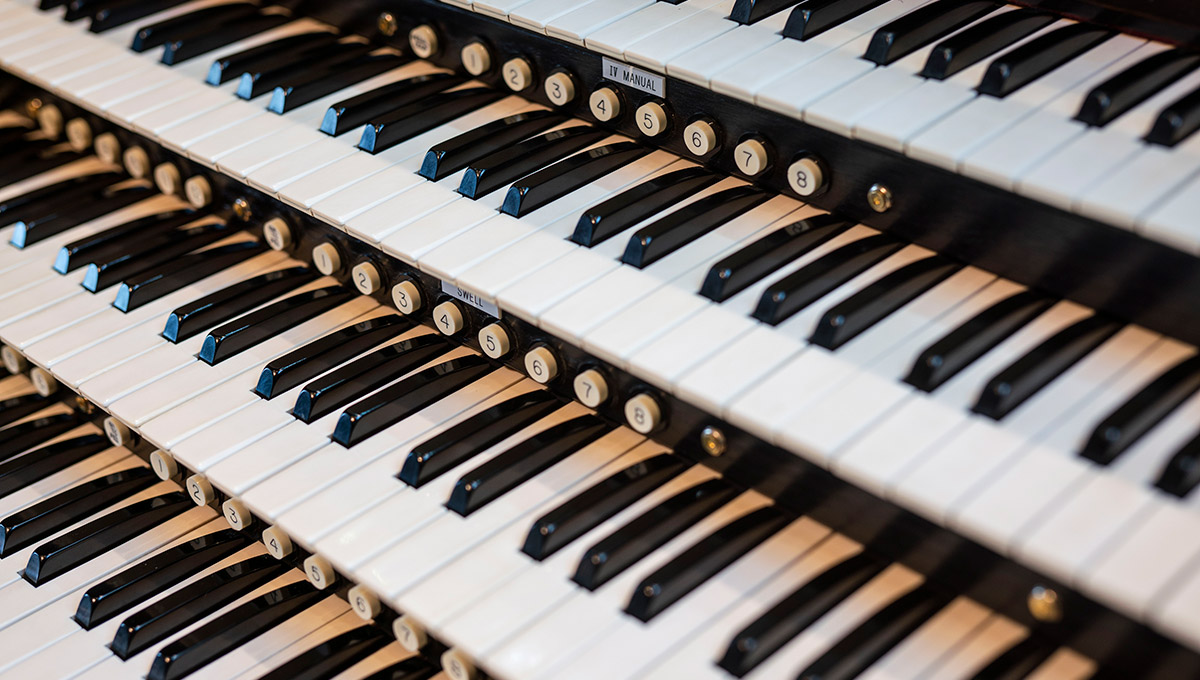 The organ's 5,179 pipes stayed in the centre's sanctuary, while the console was disassembled and shipped to Sylvain Brisson Pipe Organs in Embrun, Ont. It left last October as a stationary element of the stage, but returned as a mobile, modern key desk in May.
The console's new ease of movement and storage—now that it is connected to its pipes with a thin, black cable—will allow larger ensembles like the CDCC's partnering Ottawa Symphony Orchestra — to fit more comfortably onstage. And the new solid state hard drive has 300 channels for different players to keep their settings.
"When solid state first came to the U.K. in the 1970s, you would have so many blinking wires coming out to the back," says CDCC Music Director Ian Bevell.
"And now you've got a wire that's thinner than an iron cord."
Bevell uses pre-sets one though 50 for his weekly rehearsals. He rehearses with a choir on Thursday evenings and gives weekly noon-hour concerts on Tuesdays through fall and winter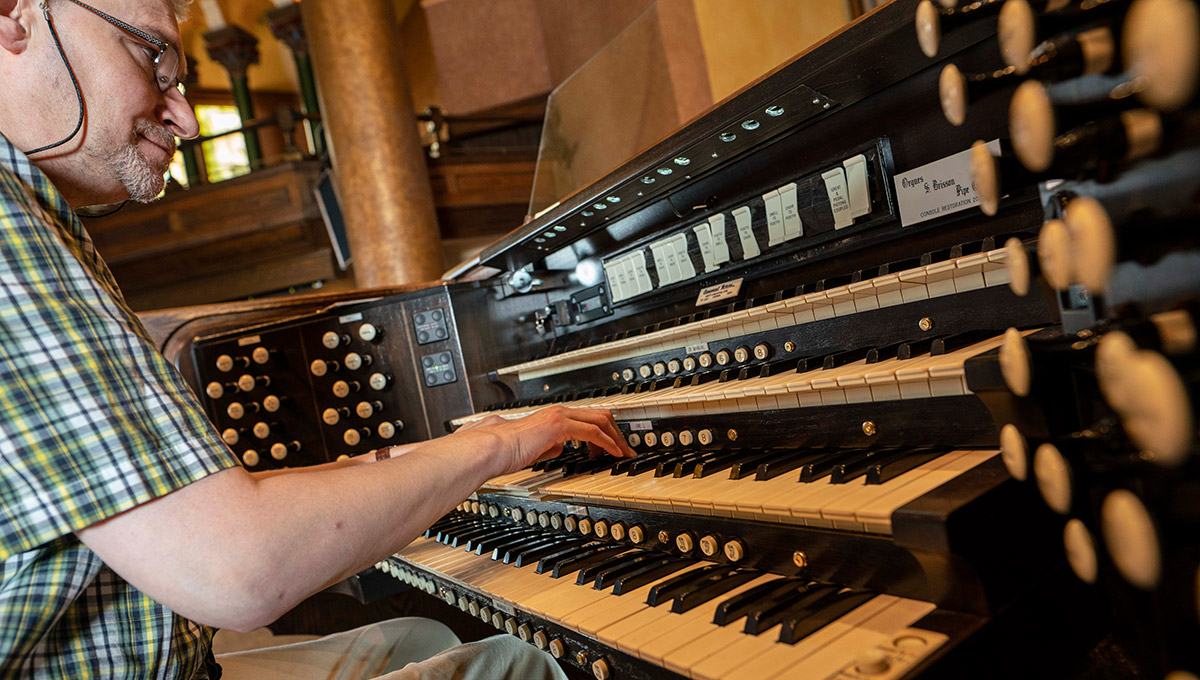 Sound and Significance of the Pipe Organ to be Showcased
Bevell will perform at a celebratory event on Sept. 22. In affiliation with the Royal Canadian College of Organists (RCCO), this free event is open to the public. A talk before the concert will highlight the instrument's history, significance and sound—with a focus on what to listen for—and there will be a tour of the building after the show.
Register for the event now by clicking here.
"The event will showcase local Ottawa talent," says Brown.
"Each organist has their own approach to playing the organ, so patrons will be able to experience different musical styles on the same instrument.
"The organ is not just a keyboard instrument. It is an integral part of the building's history and is completely tied into the building's physical structure.''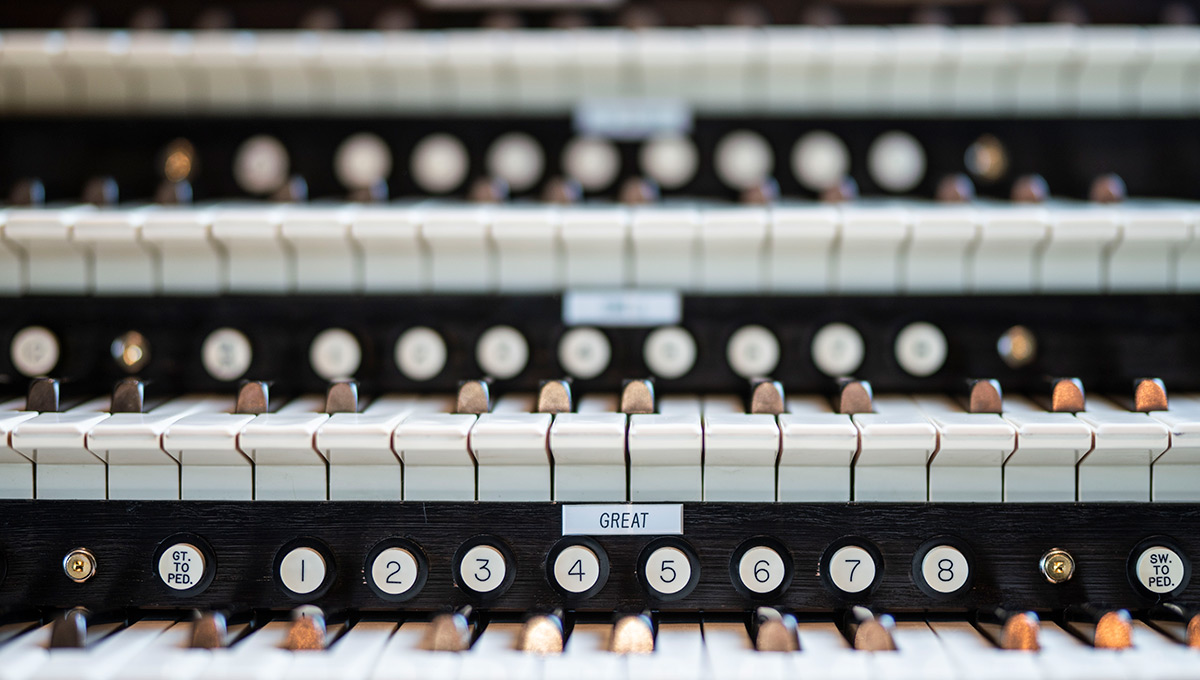 Its shortest pipe is three-eighths of an inch, its largest is 22 feet tall, and the entire instrument spans seven storeys from the basement to a second attic.
The organ was originally built in 1965 by Casavant Frères—North America's largest organ building company. Founded in 1879 in Saint-Hyacinthe, Québec (where the company is still based), Casavant organs are world-renowned. One of their three historic instruments, with 4,700 pipes, resides in the Notre-Dame Cathedral on Sussex Drive.
Casavant built Carleton Dominion-Chalmers Centre's first pipe organ in 1928, when it was still Chalmers Church before its congregation and Dominion United Church's were joined in 1962. A fire at Chalmers in 1955 didn't directly damage the instrument, but its smoke affected the instrument's sound enough to warrant a replacement or rebuild. In 1963, the church commissioned Casavant to build a new one, which was unveiled two years later.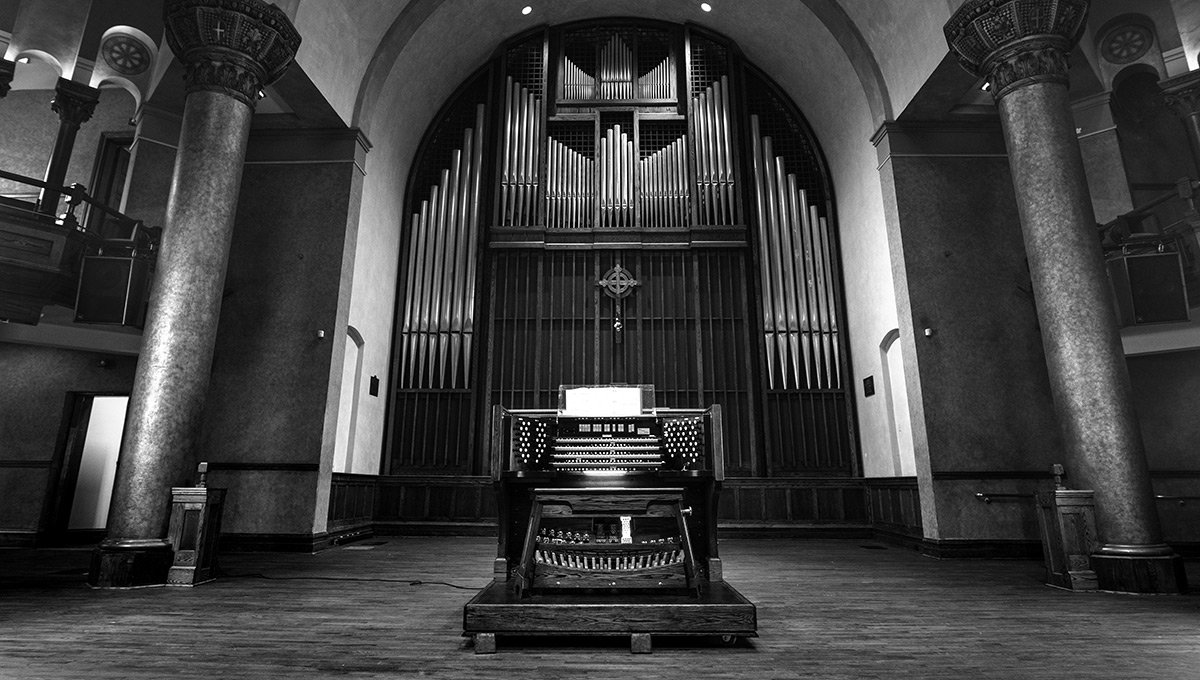 A Return to Form
Frances Macdonnell, organist emerita of Ottawa's Christ Church Cathedral, is still very much involved in the RCCO. She says every organist in eastern Ontario attended the new organ's opening night in 1965 when American concert organist Robert Baker played to a full house.
"I well remember how excited we all were to hear this enormous new Casavant organ in this enormous church," she said at a RCCO fundraising concert in 2017.
When Carleton bought Dominion-Chalmers in May 2018, Macdonnell thought to herself: "Well, this is very interesting. I wonder if they realize they're buying a very large organ."
In 1965, the Casavant cost $93,200, which amounts to $750,000 in 2019 dollars. However, today a new Casavant organ would cost at least $1.5 million, perhaps closer to $2 million.
The Carleton Dominion-Chalmers Centre will be offering organ-focused workshops and opportunities for community groups and Carleton students in the future.
For more information on the centre, please go to: https://carleton.ca/cdcc/
Monday, September 16, 2019 in Dominion-Chalmers Centre, Faculty of Arts and Social Sciences, Music
Share: Twitter, Facebook