Carleton University has placed 35th among 780 ranked universities – as well as first in Ontario and second in Canada – in the 2019 UI GreenMetric World University Rankings measuring campus sustainability around the globe.
Universities participating in the ranking were evaluated on six indicators: setting and infrastructure, energy and climate change, waste management, water, transportation, and education.
"Carleton is among the top universities in the world for sustainability policies, practices and campus infrastructure," said President Benoit-Antoine Bacon. "The global ranking also places Carleton first in Ontario for our sustainability in education. We're not only making our campus more sustainable, we're integrating research, education and sustainability as one."
Carleton University has a strong commitment to embedding continuous environmental and sustainable improvement into its operations and to finding new and innovative ways to demonstrate sustainability leadership in its research, teaching, learning and operations. This commitment allows Carleton to reduce its environmental impact while ensuring that both existing and future generations of students, staff and faculty continue to enjoy our beautiful campus.
Carleton's sustainable infrastructure continues to grow. For example, the new Advanced Research and Innovation in Smart Environments (ARISE) Building was specifically designed for multidisciplinary research partnerships with governments and the private sector.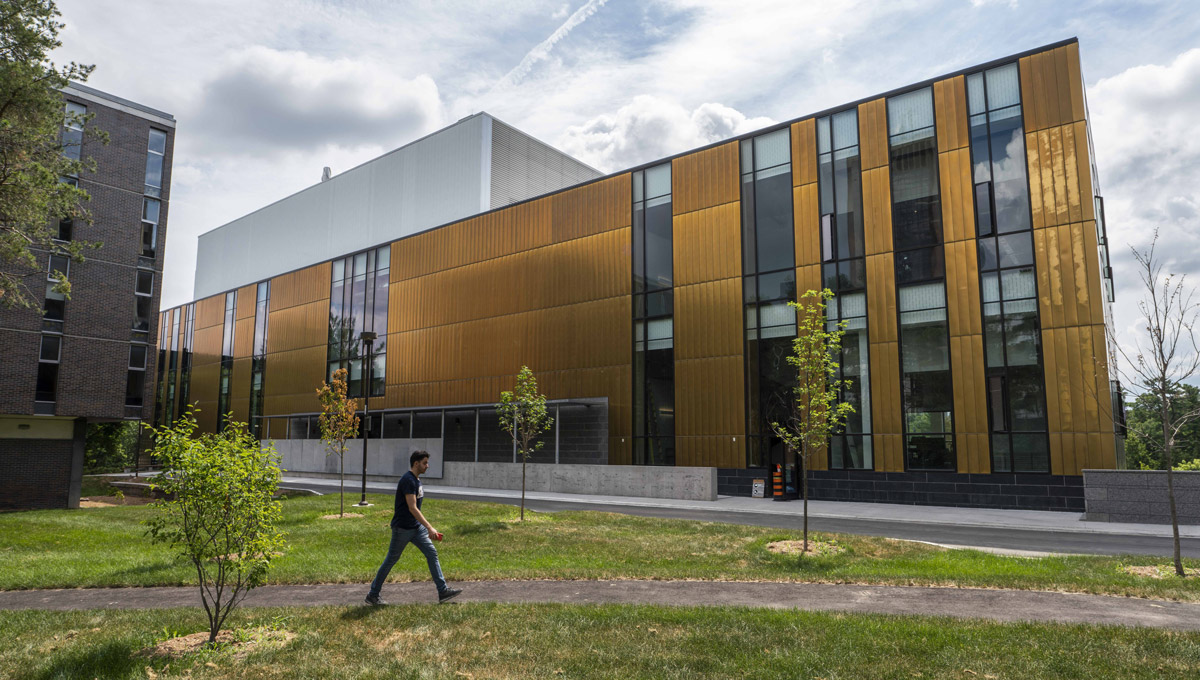 Leverage Emerging Technologies
ARISE will be the headquarters of Carleton-led national networks such as the new Canadian Permafrost Research Network, the recently launched Canadian Accessibly Network, and Efficiency Canada — a national voice for energy efficiency advocacy. With startup spaces to create businesses and foster partnerships, Carleton will leverage emerging technologies to improve the social, economic and environmental health of all Canadians.
In partnership with Ottawa Hydro, Carleton is upgrading its co-generation facility to lower demand on the local hydro grid. The facility's new 4.6-megawatt natural gas-fired turbine will provide up to 40 per cent of electrical consumption on campus. The combined heat and power (co-generation) technology will use natural gas to produce steam that will provide cooling in summer and heating in winter.
Pictured below: Sandra Nelson, Ed Kane and Chad McKenzie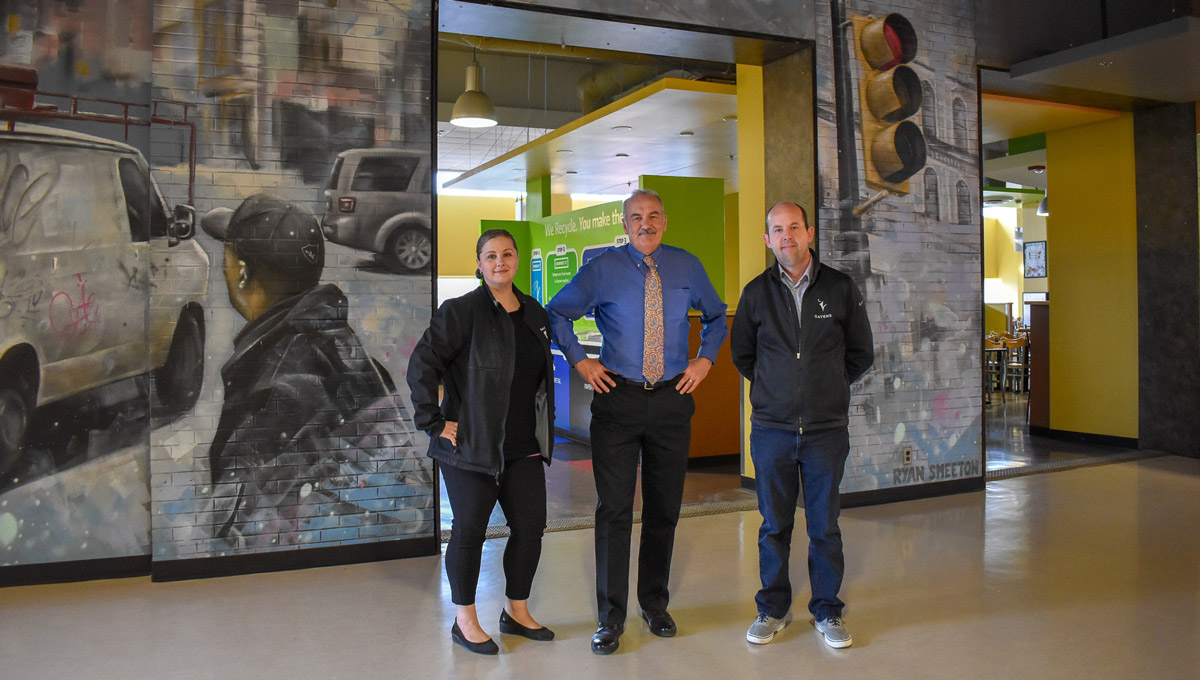 Excellence in Environmental and Campus Sustainability
Earlier this year, Carleton's food court recycling program won a Quality and Productivity Award from the Canadian Association of University Business Officers for excellence in environmental sustainability. Carleton created innovative recycling stations and realigned consumer packaging with less wasteful material. Throughout the transition, Carleton trained staff on best use of the new stations, resulting in a waste diversion rate of 90 per cent, up from 12 per cent, in less than a year.
To learn more about Carleton's sustainability milestones and achievements please visit the Sustainability Carleton website. Carleton's ranking is published on the 2019 UI GreenMetric World University Rankings website.
Tuesday, December 17, 2019 in Environment and Sustainability
Share: Twitter, Facebook