By Dan Rubinstein
Photos by Chris Roussakis and Mike Pinder
A year after the groundbreaking ceremony for Carleton's Nicol Building — the new home for the university's Sprott School of Business — an impressive concrete and steel structure has emerged from the ground at the bustling construction site on Campus Avenue.
Linda Schweitzer, Sprott's interim dean, is watching the progress very closely, and very enthusiastically.
Not only was she involved with the planning from the very beginning, alongside former Sprott dean Jerry Tomberlin, she also has a background in building engineering and worked as a construction project manager.
"This is bringing me back to my old world," says Schweitzer, who knows all the best spots on campus to watch the Nicol Building take shape, from Sprott offices on the eighth floor of Dunton Tower to vantages inside the Health Sciences and Mackenzie buildings. She is a regular visitor to the job site trailer, where she looks at blueprints and checks in with the contractors.
"I'm having a fantastic time," says Schweitzer. "I'm really excited about the building and what it will mean to Sprott, to Carleton and to the entire community. At Sprott, we're talking about all of the things we'll be able to do that we couldn't do before."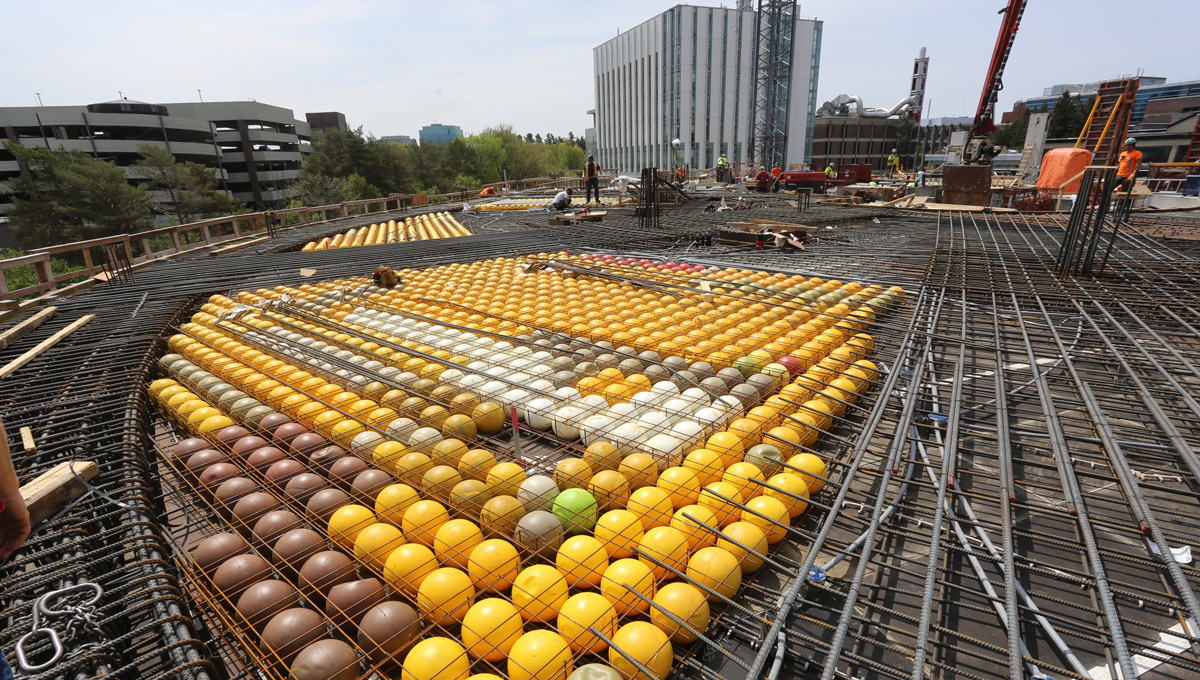 Innovative New Building Techniques
Last year, most of the work on the 115,000-square-foot Nicol Building took place underground. By December 2018, the building footings were in place, the foundation was laid, a direct connection to Carleton's tunnel system was created, and the water, sewer and storm connections to campus infrastructure were ready.
Between January and April 2019, one level of concrete was poured each month, reaching four of the eventual six floors in height.
The Nicol Building is the first institutional building in the Ottawa region to use a void concrete slab system, manufactured by BubbleDeck North America LLC. This innovative approach significantly reduces the weight of the building and promotes sustainability by replacing typical cast-in place concrete slabs with frames of recycled plastic bubbles over which concrete is poured.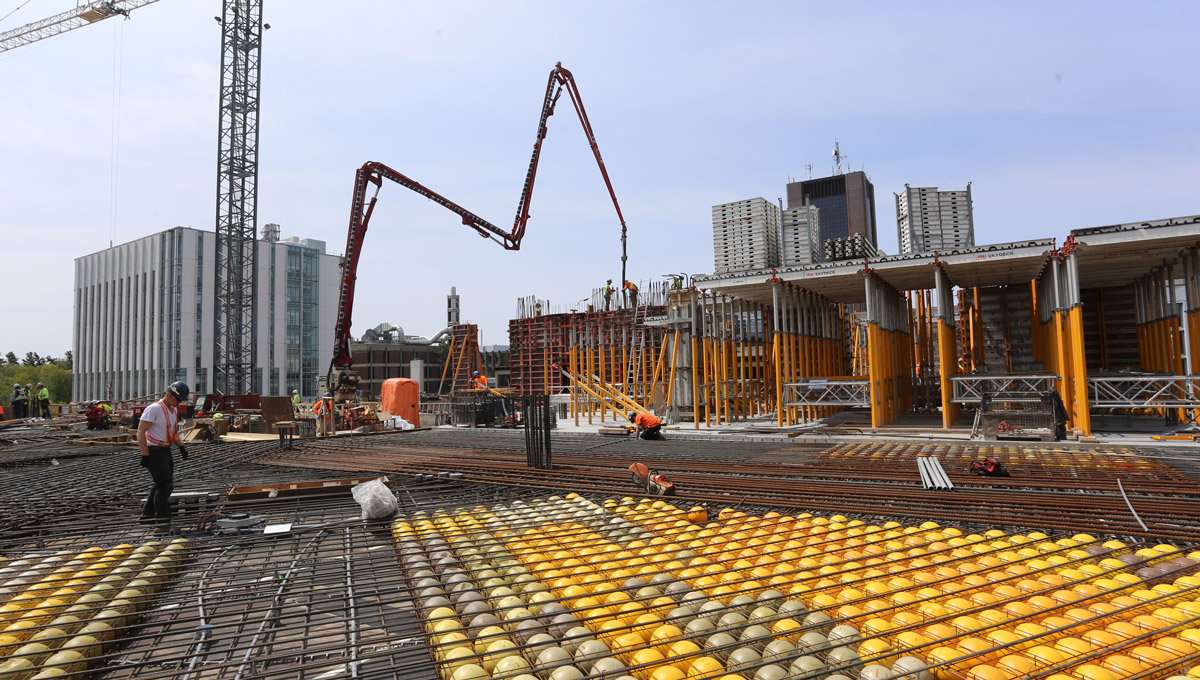 A total of 11,300 bubbles were used, displacing nearly 163 tonnes of concrete, with every kilogram of recycled plastic replacing roughly 100 kilograms of concrete.
When the building is completed next year, all of Sprott's teaching, research and collaboration spaces will be together for the first time. Most of its offices are now on six non-contiguous floors in Dunton Tower, a configuration that evolved over the years in a pragmatic way.
"Our current facilities are fine, but what we're going to have will be better than fine," says Schweitzer, who is looking forward to working in a new showpiece building that facilitates collaboration and serendipitous interactions between students, staff and faculty.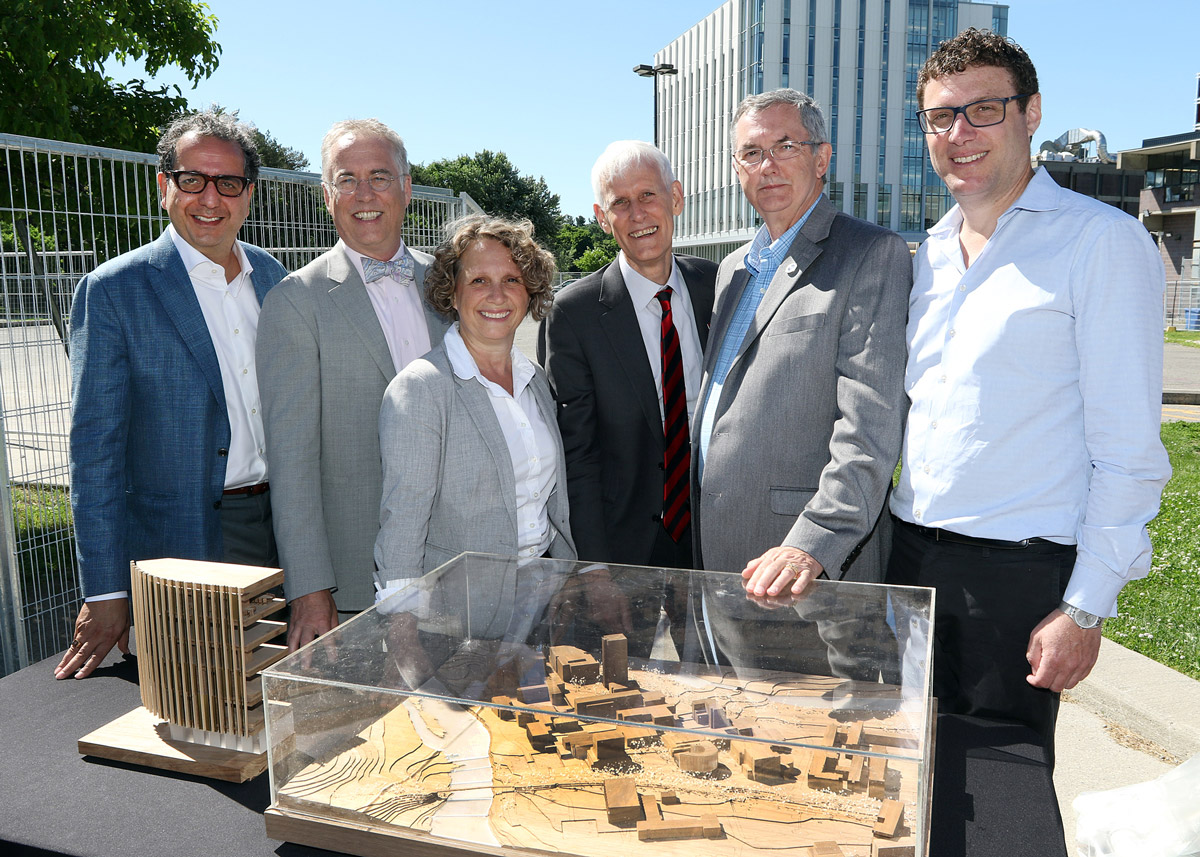 A Connector Between the University and the Outside Community
The Nicol Building will include features such as flexible classrooms with movable furniture and enhanced learning and networking space, as well as meeting and event space, such as a signature three-storey atrium.
Moreover, because it will be centrally located steps from the O-Train stop and at the tunnel junction linking the university's academic campus, residences and Athletics, the building will also serve as a new gateway to Carleton.
"Sprott will play a role as a connector between the university and the outside community," says Schweitzer. "We can help bring in businesses, trade associations and NGOs to partner with the university. These relationships can help our students thrive, and we'll be a physical and metaphorical front door to campus."
Although the building will be open to all, Schweitzer loves the fact that she'll be able to come to work in the morning, stop in at the Nicol Building's café and know that a lot of the people she'll see around her are part of the Sprott family.
"I'll get to campus, grab a coffee and a muffin and talk to my students," she says. "That's pretty simple, but it's a big step forward."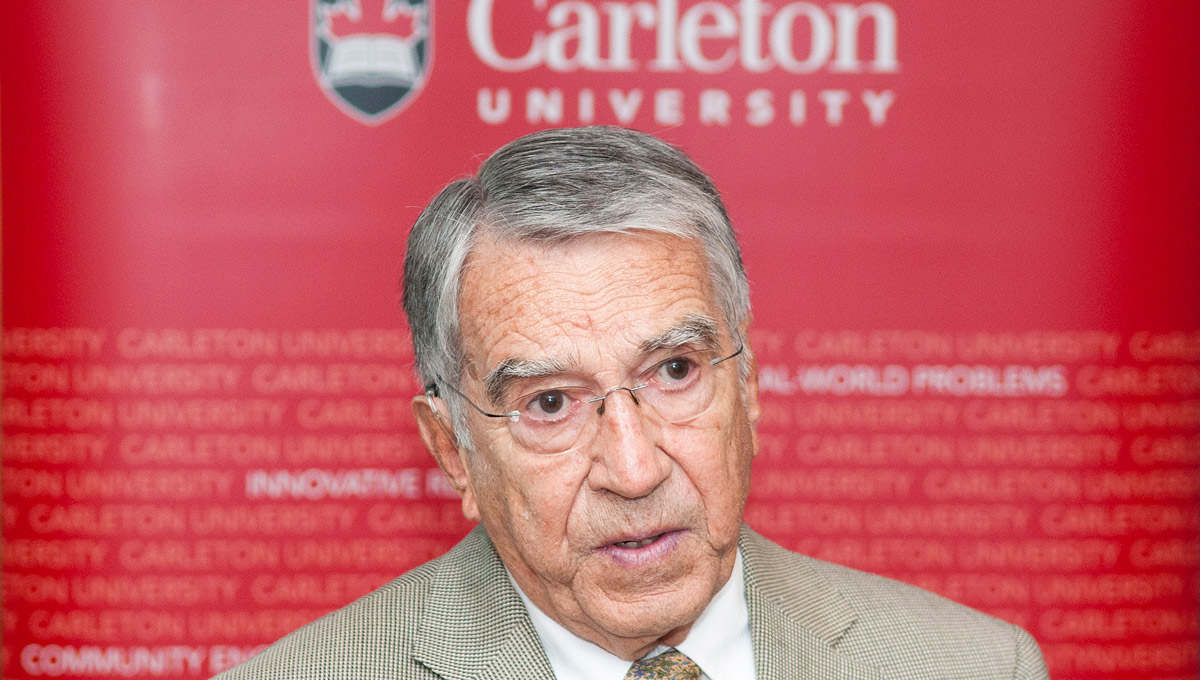 A Project Driven by Generous Community Contributions
The Nicol Building is named after the family whose generous $10-million donation in 2014 kick-started fundraising for the project.
Mary and the late Wes Nicol — a Carleton alumnus, former member of the Board of Governors and founder of Ottawa's Tartan Homes — supported several entrepreneurship initiatives at the university, among other philanthropic endeavours.
Inside the building, the Esther and Ken Tencer Research Project Centre, where faculty and students can collaborate with partners from business and industry — supported by a $50,000 donation from alumnus and entrepreneur Ken Tencer and his family — is the new facility's first named space.
"I am grateful for the friends and mentors made during my years at Sprott and I am pleased to support future generations through the Research Project Centre," Tencer, who serves on Sprott's advisory board, said in a release.
The building's sustainable design, produced by Toronto's Hariri Pontarini Architects, is expected to achieve 4.5 Green Globes. And one of the key people responsible for making this happen is the firm's associate partner Doron Meinhard, a Carleton architecture graduate, class of 1999.
"I went to school right over there," Meinhard says, pointing to the Azrieli School of Architecture and Urbanism on a recent weekday afternoon. "It's great to be able to come back and contribute to the fabric of the campus."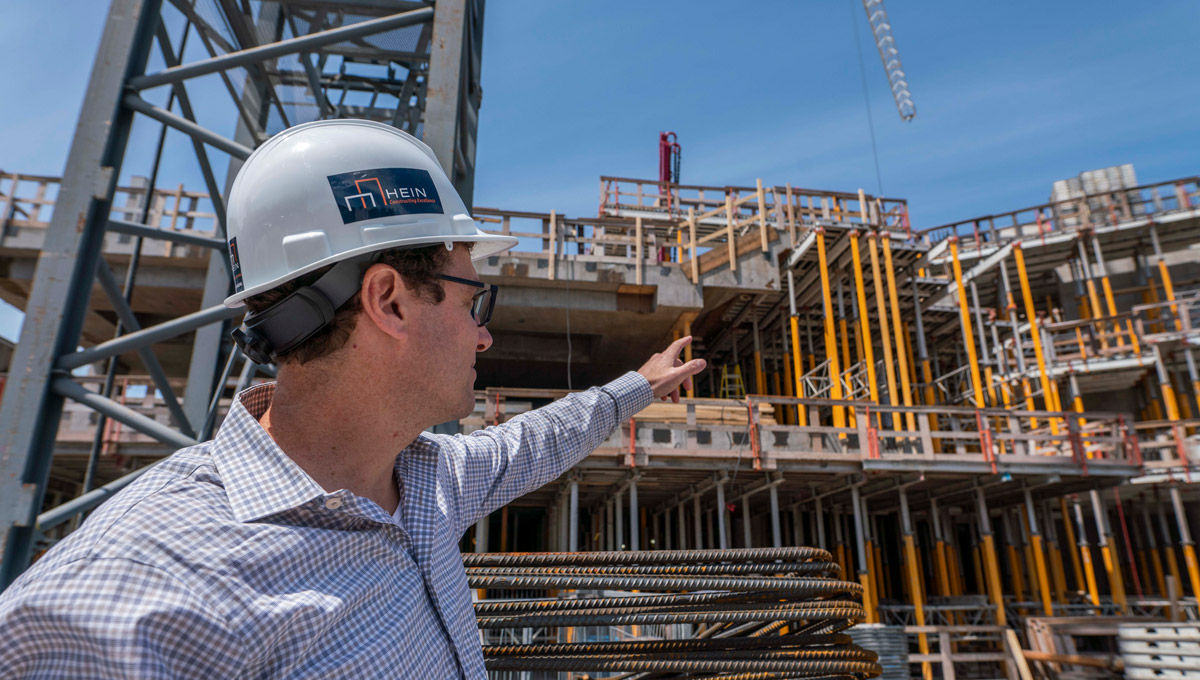 Sprott Expressing Itself as a Coherent Whole
Like Schweitzer, Meinhard has also been involved in the Nicol Building project since the conceptualization stage.
In its initial proposal, Hariri Pontarini was challenged with creating a new structure in a somewhat small footprint while maintaining the balance between green, natural features and the built environment in the heart of a densifying campus.
The building itself, defined by graceful curves, large windows and collaborative open spaces inside, will address some of these issues, as will the future entry quad facing the Health Sciences Building.
"We actually think it can be a jewel of a site," says Meinhard, explaining that the design vision looked at the new facility in three ways: as an attractor (because a great business school attracts and retains the best students and faculty); as a collector (because a great business school is about building community, bridging connections and establishing lifelong relationships); and as an embrace (echoing Sprott's intimate values).
"It should be self-evident that Sprott expresses itself as a coherent whole," the proposal says about the idea of embrace, "creating engagement around a dynamic centre, and addressing the campus eloquently on all sides."
Based in Toronto, Meinhard is on site at Carleton every two or three weeks, serving as the main liaison between the architecture firm and Sprott, Carleton and the construction team. He was also one of the leads for Western University's Richard Ivey Building (which received the Lieutenant Governor's Award for Design Excellence in Architecture) and is currently the associate in charge of the Stratford Festival's Tom Patterson Theatre project.
As an architect, Meinhard understands the significance of the relationship between a building and the work that takes place inside. While studying at Carleton, he benefited tremendously from the Architecture building's physical form and layout.
"It's a great program with great professors," he says, "but the building is also an amazing resource with a welding shop, a wood shop, a metal shop and a CNC milling shop. These facilities allowed us to explore solutions and put things together, to make models and artifacts, to go beyond working on paper, and to scale up.
"Ultimately, the Nicol Building will help Sprott students have a similar experience and engage meaningfully with their world."
The building is expected to be completed in 2020.
Wednesday, June 26, 2019 in Sprott School of Business
Share: Twitter, Facebook