Students, faculty, staff and visitors to Carleton University in the new academic year will notice several striking changes as the campus's growth and evolution continue at a steady pace.
The most outwardly visible differences this fall are the new buildings taking shape — the Advanced Research and Innovation in Smart Environments Building, which hosted distinguished guests for a sneak preview in late August, as well as the rapidly rising Nicol Building and an upgraded Co-Generation Facility, which will increase Carleton's energy self-sufficiency.
But some of the changes are more subtle, including a long list of new or adapted programs and projects, as well as the arrival of new senior leaders responsible for aligning all this momentum with the university's core values and societal needs.
Three new deans began five-year mandates at Carleton on July 1. Dana Brown joined the Sprott School of Business, whose new home in the Nicol Building is scheduled for completion in 2020. Larry Kostiuk is overseeing the Faculty of Engineering and Design. Patrice Smith — an accomplished neuroscientist who previously served as an associate dean in the Faculty of Science —  is the new dean of the Faculty of Graduate and Postdoctoral Affairs.
They arrived on the heels of other key appointments, including the university's new director of Equity and Inclusive Communities, Michael F. Charles, and the first director of the Carleton Dominion-Chalmers Centre, Mara Brown, who has been tasked with developing a vision for the downtown arts, performance and learning facility.
"Hopefully, it will always continue to evolve to meet the ever-changing needs of the community," Brown says. "But one of my top priorities is to help create an environment where everyone feels welcome the moment they walk through the doors."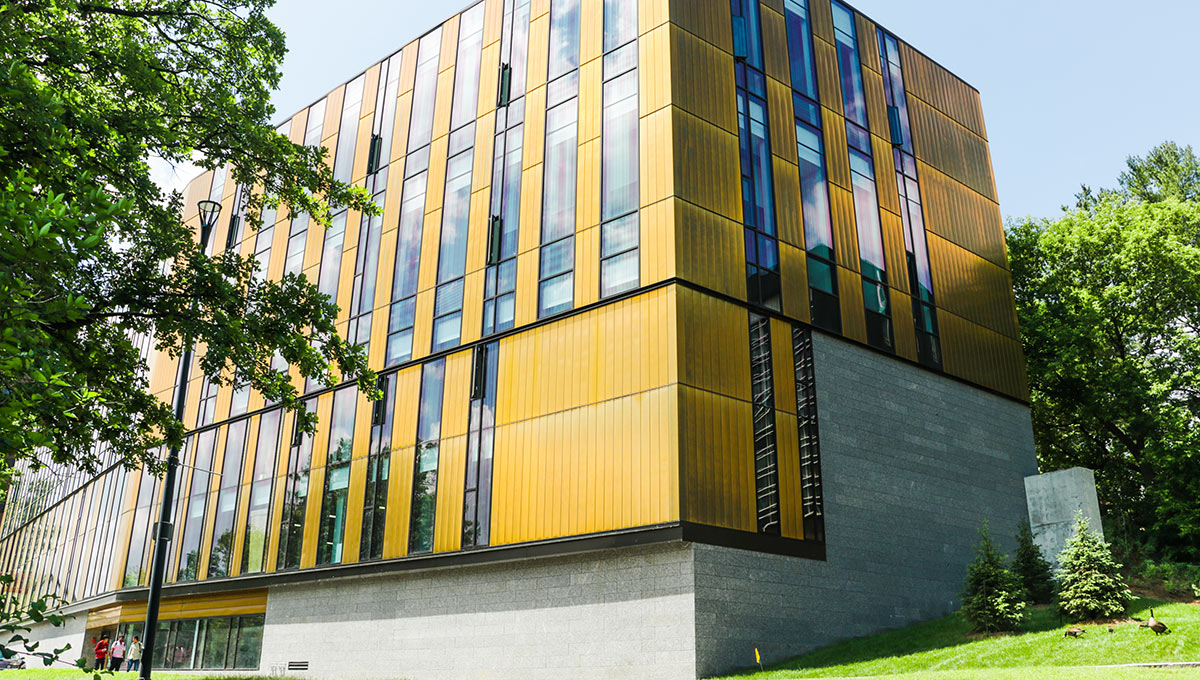 Creating a Welcoming, Inclusive and Safe Environment
Creating a welcoming, inclusive and safe environment is also a priority on campus.
In August, Carleton's sexual assault support coordinator, Bailey Reid, and former CFL star JR LaRose launched Champions for Change, a unique sexual consent training program for varsity athletes and coaches.
Reid and LaRose led workshops with athletes from a variety of teams, providing them with tools to develop intervention strategies in cases of sexual harassment and violence.
"We knew that we wanted to do prevention work with varsity athletes, who have so much social capital at Carleton, as our pilot group so we can see if this model works," says Reid, adding that the program could be a template for other Canadian universities and colleges looking to elevate conversations about sexual violence.
Another example of enhanced student services this fall is an expansion to Carleton's wildly popular therapy dogs program, which will be doubling in size after a successful first year with a second cohort of trained therapy dogs and handlers on campus to provide mental health support and resource referrals.
And for students who live in residence, Housing and Residence Life Services has expanded its service offerings to include a fitness room that will be open 24 hours a day, seven days a week, for all residents.
"We're hopeful that students will utilize this newly renovated space as part of their commitment to physical wellness," says Laura Storey, director of Housing and Residence Life.
Career support for students is also a hallmark of Carleton, and it's getting a boost this fall too.
Career Services will be putting an increased focus on a pair of programs: international internships — a summer option that gives students an opportunity to gain experience abroad — and ACT to Employ which helps students with disabilities find paid experiential learning opportunities on campus that align with their academic and career goals.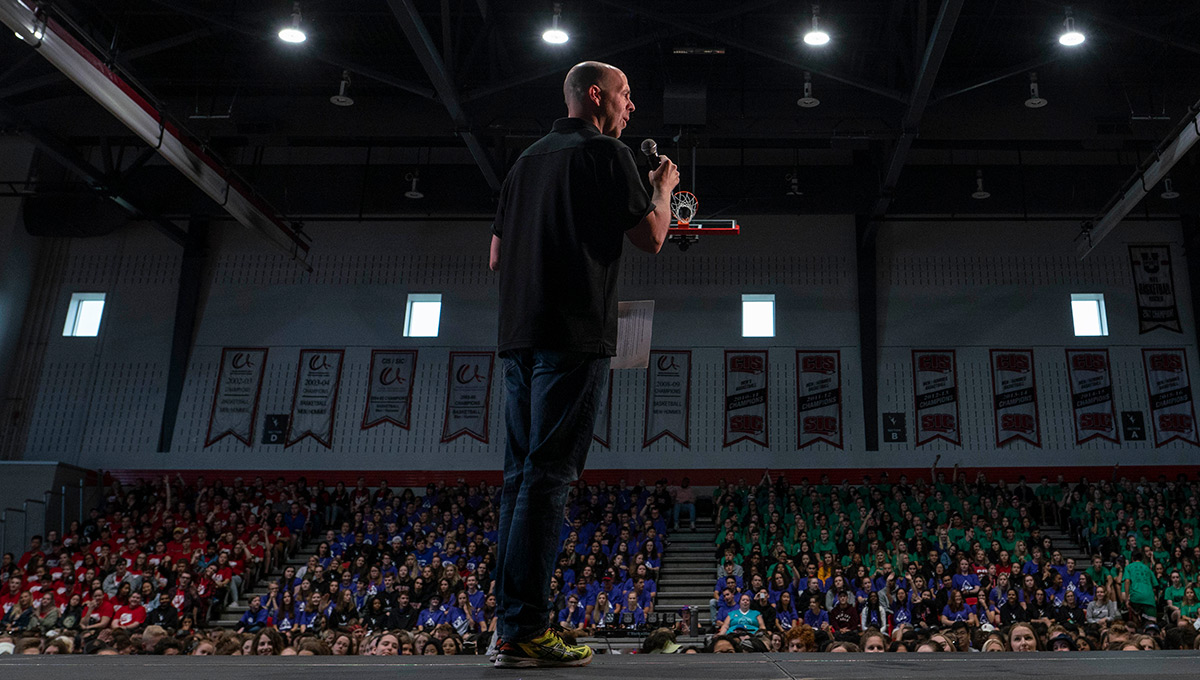 Engaging the Community and Charting a Course for the Future
One of the biggest projects at Carleton this September will be the start of the next strategic planning process.
The university's most recent Strategic Integrated Plan (SIP), which was called "Collaboration, Leadership and Resilience: Sustainable Communities — Global Prosperity," guided Carleton's progress from 2013 to 2018.
Now the time has come to engage the community in a broad consultative process toward a new SIP. This process will be shepherded by the Carleton University Strategic Planning Task Force, a group of 12 to 15 people who, in a higher education sector that's experiencing accelerating change, will help determine what Carleton must do to be the best university it can be in the next five to ten years.
The task force will be broadly representative of the Carleton community and will include members of faculty, staff and student bodies with the aim of having a variety of viewpoints and constituencies present. It is being co-chaired by Lorraine Dyke, deputy provost (Academic Operations and Planning); Clerk of Senate Betina Appel Kuzmarov; FGPA Dean Patrice Smith; and Cindy Taylor, Assistant Vice-President, Human Resources.
Its first meeting will take place in mid-September, and the goal is to have a new SIP ready to present to Senate and the Board in spring 2020.
Faculty, staff and students are invited to an introduction to the strategic planning process on Sept. 5 at 2 p.m. in Richcraft Hall's second-floor conference room.
This event is the first in a speaker series hosted by the task force and will feature a keynote address by Ken Steele, an expert on Canadian higher education and an authority on strategic planning. His presentation, "Thinking Forward: The Road Ahead for Higher Ed," will be followed by a Q&A.
"We are a unique institution with a rich history, strong values and unique strengths," President Benoit-Antoine Bacon wrote about the strategic planning process in his P15 blog.
"To get this right, we must anchor our future strongly in our past, but always remember that in a fast-changing world, remaining true to one's values will require change in directions that may not be on our radar today.
"With the right strategy as a starting point, our plan will emerge over time — in the words of [management expert Henry] Mintzberg — 'a pattern in a stream of decisions.' Every action taken in line with the strategy will add to this pattern, flowing towards a bright future."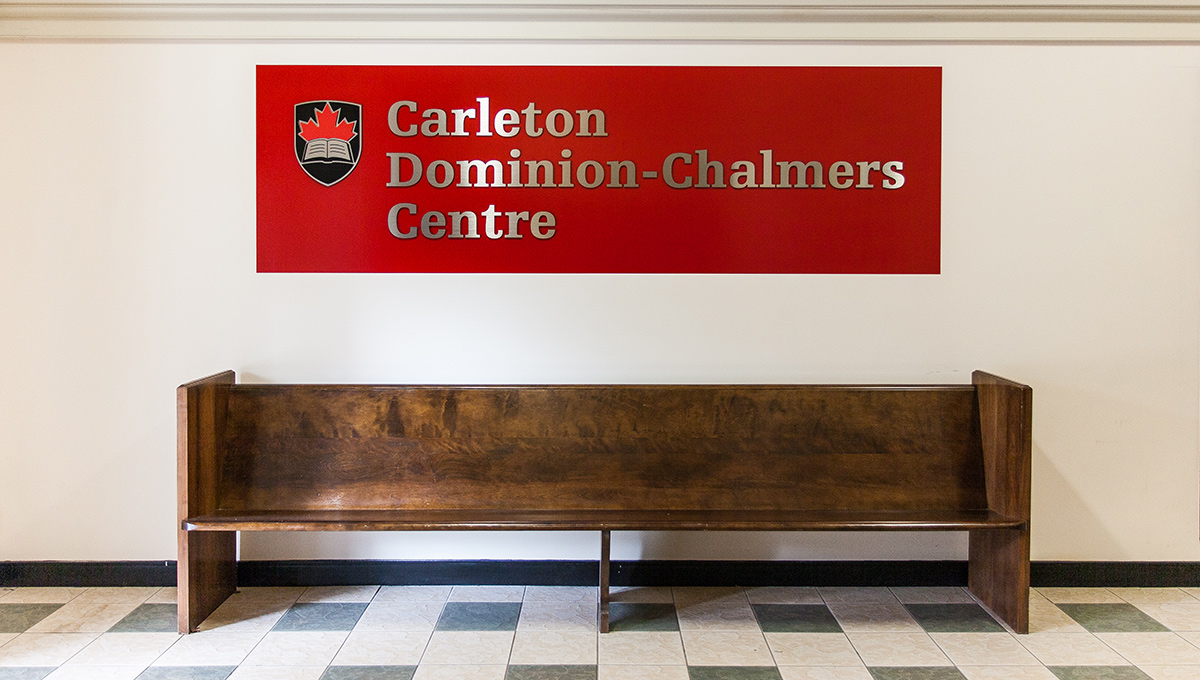 New Academic and Professional Courses
On the academic front, there have been a few tweaks to regular programs, including a new concentration in urban geography in the Bachelor of Geography program, a new minor in Human Resources and Management in Psychology, and a new minor in Heritage Conservation.
The latter "provides students with an opportunity to critically examine definitions of heritage, why it matters, who it serves and who makes decisions as to what is preserved," according to the undergraduate admissions website. "Carleton offers a unique minor that addresses intersecting questions surrounding built heritage, intangible heritage, memory studies, sustainable heritage conservation, cultural landscapes, Indigenous and settler heritage, commemoration and tourism."
There are also new professional courses, reflecting the university's commitment to developing practical offerings beyond its core undergrad and graduate programs.
A collaboration between the Sprott School of Business and Azrieli School of Architecture and Urbanism has spawned the Certificate in Real Estate Development, a 12-day part-time professional development program begins in October.
"We may need a wait list," reports Calvin Tong, director of Sprott Professional Programs.
"We've had a lot of registrations from the Greater Toronto Area and other regions outside our usual catchment area, which is interesting. I think this speaks to our recognizing an underserviced need and then creating a fairly unique, quality program in response."
"Real estate development is an area of expertise that is not well served by traditional degree programs," adds Architecture Prof. Benjamin Gianni, who is helping co-ordinate the new program. "This is largely because land development is so varied and involves so many different disciplines."
Meanwhile, the Faculty of Public Affairs has launched a professional speechwriting course, "Pen, Podium, Persuasion & Power," open to fourth-year students and taught by Carleton's public servant in residence, Elana Aptowitzer, who is also the Department of National Defence's head of speechwriting. An intensive course for working professionals is planned for the winter term as well.
"This will be a professionally focused, practical course that will not only teach students how to write speeches, but will also give them a sense of what it's like to be a speechwriter in Canada today," says Aptowitzer. "Speechwriting is always exciting because writers are often at the table when decisions are made and policies are set. Then we get to shape the words that bring those decisions and policies to life."
This fall, for the first time, Carleton's popular Learning in Retirement program will offer several lectures and workshops in the Carleton Dominion-Chalmers Centre (such as Italian for Travellers) in addition to courses on the main campus.
Also this fall, the MacOdrum Library will open its new Book Arts Lab, an innovative space that will facilitate experiential learning. Through hands-on experiences, students and community members will be able to learn about everything from printing, bookbinding, papermaking and printmaking to calligraphy and the history of the book.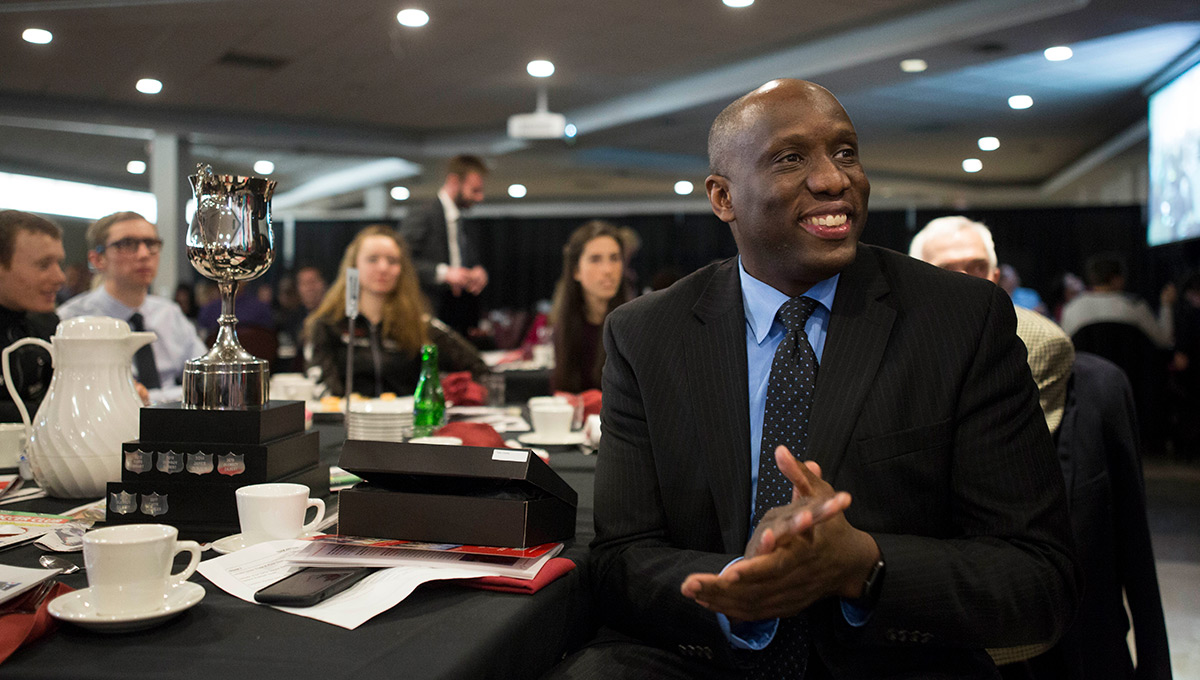 Major Changes to Carleton's Basketball Programs
In Athletics, the biggest changes have been in Carleton's flagship men's and women's basketball programs.
With former men's head coach Dave Smart moving on a new role as Director, Basketball Operations, former women's team head coach Taffe Charles has taken over behind the bench of the men's squad. Brian Cheng, former Western University and University of Victoria women's basketball head coach, is now the interim head coach of the Carleton women.
Charles will try to lead the Ravens men to a repeat national championship right here in Ottawa as the city hosts both the women's and men's 2020 U SPORTS basketball nationals at TD Place in early March.
"We are excited to be hosting the first combined women's and men's Final 8 U SPORTS Championship with our partners at the Ottawa Sports and Entertainment Group and University of Ottawa," says Jennifer Brenning, Carleton's director of Athletics and Recreation.
"The event will provide us with a unique opportunity to really showcase the high level of basketball in our community for both women and men."
The men's Final 8 returns to Ottawa for the first time since 2014, while the women will compete for a championship in the capital for the first time.
Meanwhile, the evolution of men's baseball at Carleton continues with the team joining Ontario University Athletics (OUA) this fall and competing in the provincial championship tournament in October.
The move to the OUA, which was co-ordinated alongside cross-town rival University of Ottawa, is part of a wider initiative to consolidate university baseball in Canada.
Lastly, although the Ravens football season kicked off on Aug. 25, the home game on Sept. 21 against the University of Waterloo is sure to draw a large crowd as part of a busy schedule of events at Carleton's Homecoming — Throwback — "a celebration," say organizers, "of all that was, is and is yet to be from the brilliant minds that make up Carleton University."
Friday, August 30, 2019 in Athletics, Faculty of Arts and Social Sciences, Faculty of Engineering and Design, Faculty of Graduate and Postdoctoral Affairs, Faculty of Public Affairs, President, Sprott School of Business
Share: Twitter, Facebook