It was an extraordinary year that provided many unique challenges and opportunities for Carleton University, Ottawa and the global community. Our amazing and dedicated students, faculty, staff, alumni and partners used the time during the pandemic to conduct impactful research, solve problems and plan ahead for a more strategic, sustainable and equitable future.
Here is a look at some of the incredible milestones we achieved together in the last year.
Rapid Response Grants for COVID-19 Related Research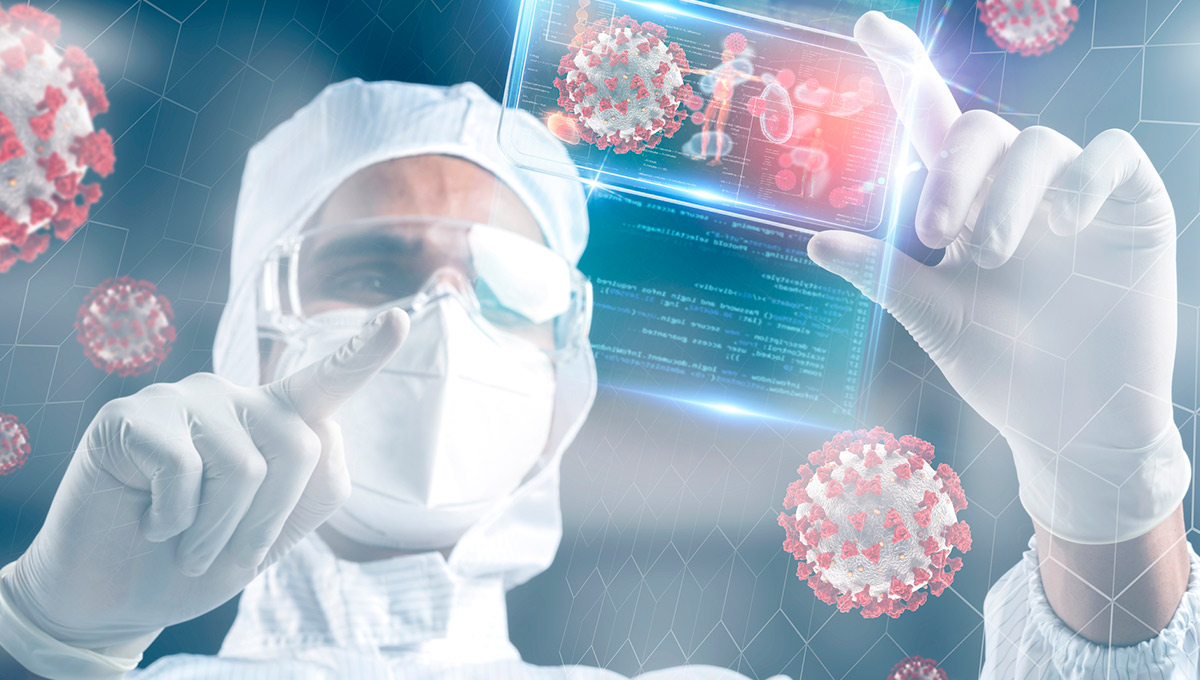 In response to the COVID-19 pandemic, Carleton swiftly developed an internal fund of $250,000 providing seed money for individuals or teams of researchers across all faculties to conduct original, innovative and time-sensitive research on challenges posed by COVID-19, or to apply for external research grant competitions targeting the pandemic.
Innovative projects flourishing under the program include research on mental health,, support services for seniors, the development of anti-COVID-19 peptide drugs, anonymous contract tracing and the economic consequences of the pandemic.
---
Carleton Hits Highs in Re$earch Infosource Results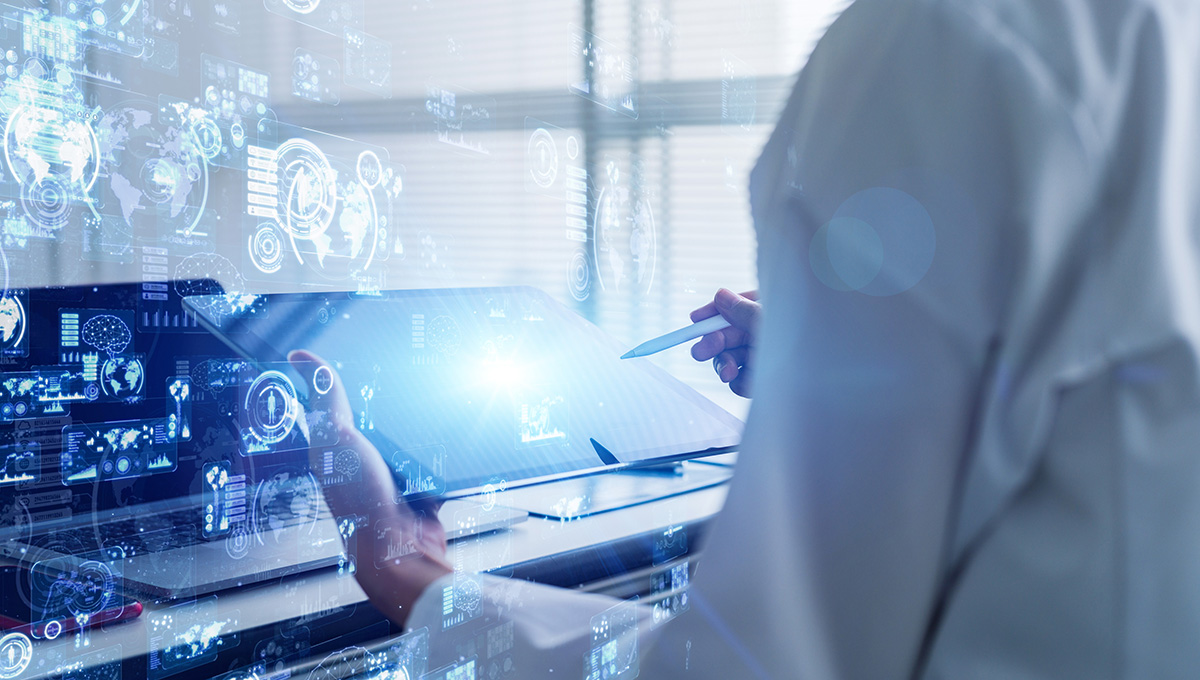 In 2020, Carleton University's research income grew to more than $81 million, an increase of more than 50 per cent over the last two years.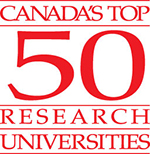 After achieving the highest growth in research income among comprehensive universities in Re$earch Infosource's Top 50 Research Rankings last year, Carleton once again placed in the Top 3 in Canada. Carleton is the only university to rank in the Top 3 for growth in both of the last two years.
Each year, Re$earch Infosource, an independent research and consulting firm focused on Canadian research and development, ranks Canada's most research-intensive universities, and Carleton continues to climb the ranks in almost every category.
---
Carleton Launches New Strategic Integrated Plan
In September 2020, Carleton University revealed its new Strategic Integrated Plan (SIP), developed through a full-year consultation process and tremendous engagement by faculty, staff, students, community partners and alumni.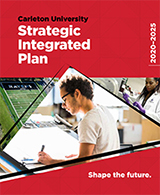 The SIP is a powerful road map for the university of the next five years. Inspired by our location and strengths, this plan will accelerate our efforts in three critical strategic directions: Share Knowledge, Shape the Future; Serve Ottawa, Serve the World; and Strive for Wellness, Strive for Sustainability.
It unites our entire community as we grapple with the pandemic and consider a bright future.
---
Students Win National Zero Emissions Car Competition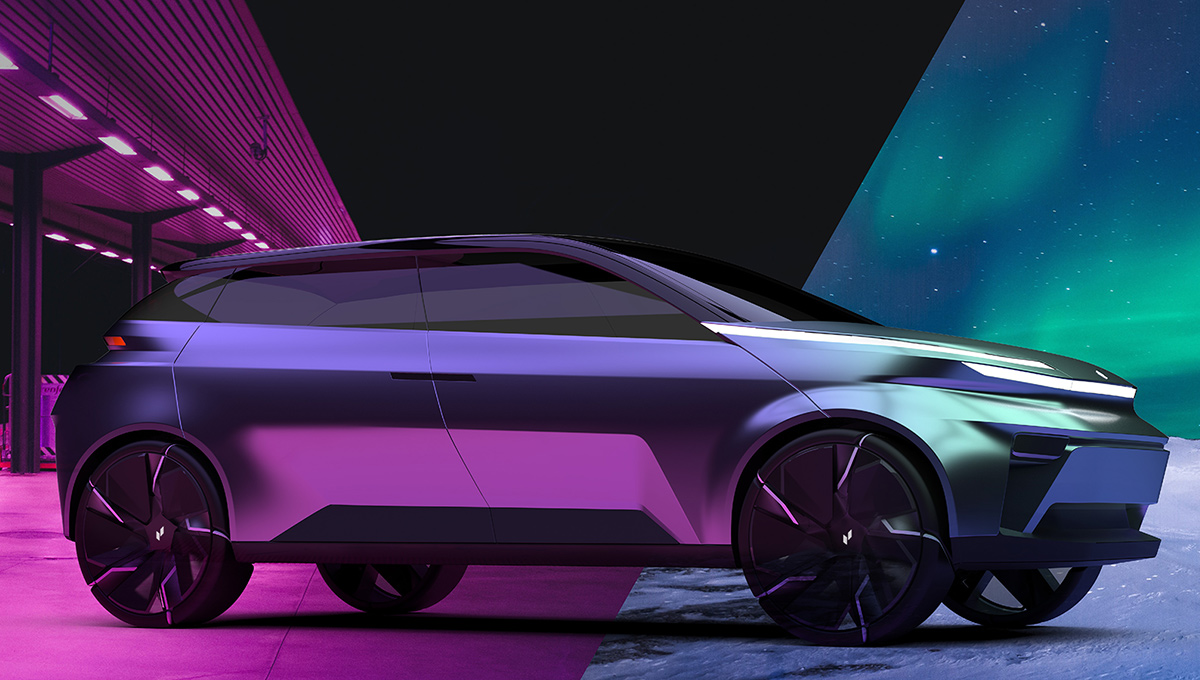 In October 2020, an Industrial Design student team won the national Automotive Parts Manufacturers' Association (APMA) Project Arrow competition, designing a zero-emission concept car using tools such as virtual reality and online communication platforms.
The Carleton team of third- and fourth-year students did the work in their spare time while continuing to complete courses and work on internships—all while the world was coping with quarantines related to the pandemic.
The design brief of the APMA competition called for a car that could be used in 2025, using zero emissions and integrating design from Canadian icons and symbols.
---
Carleton First in Ontario and Second in Canada for Sustainability Efforts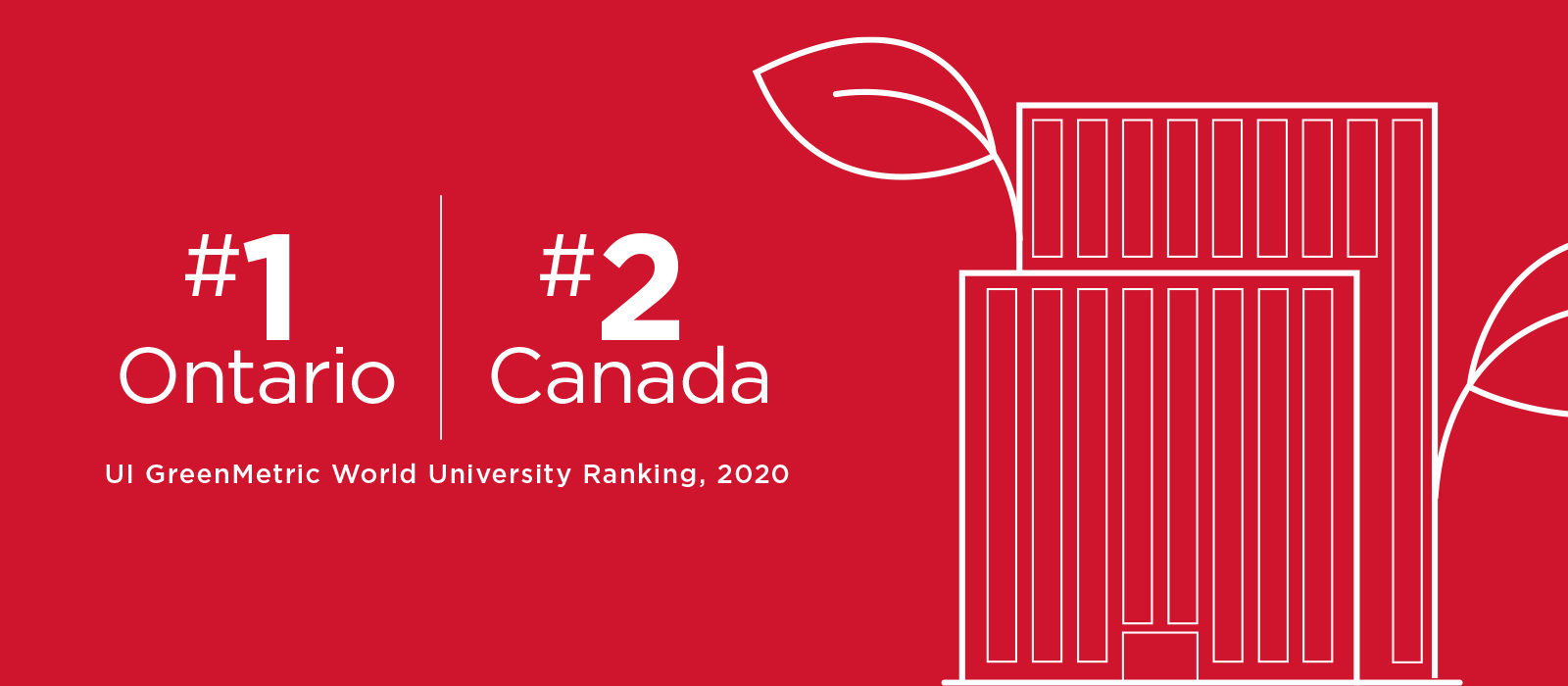 Carleton University's commitment to environmental sustainability earned top marks in the UI GreenMetric World University Rankings 2020.
Carleton ranked number one in Ontario and second in Canada in the worldwide rankings, which assessed nearly 1,000 universities. Globally, Carleton ranked an impressive 57th.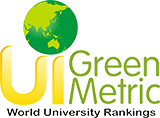 The GreenMetric rankings assess each university's setting and infrastructure, energy and impact on climate change, waste, water, transportation, education and research.
In November 2020, the university released its Strive for Sustainability strategic plan. It takes note of Carleton's $70 million in research funding for sustainability from external sources, the university's 35-per-cent reduction in carbon emissions intensity since 2005, and improvements made on campus in grey water harvesting, renewable energy and sustainable transport.
---
Maclean's Results Confirm Momentum and Student Satisfaction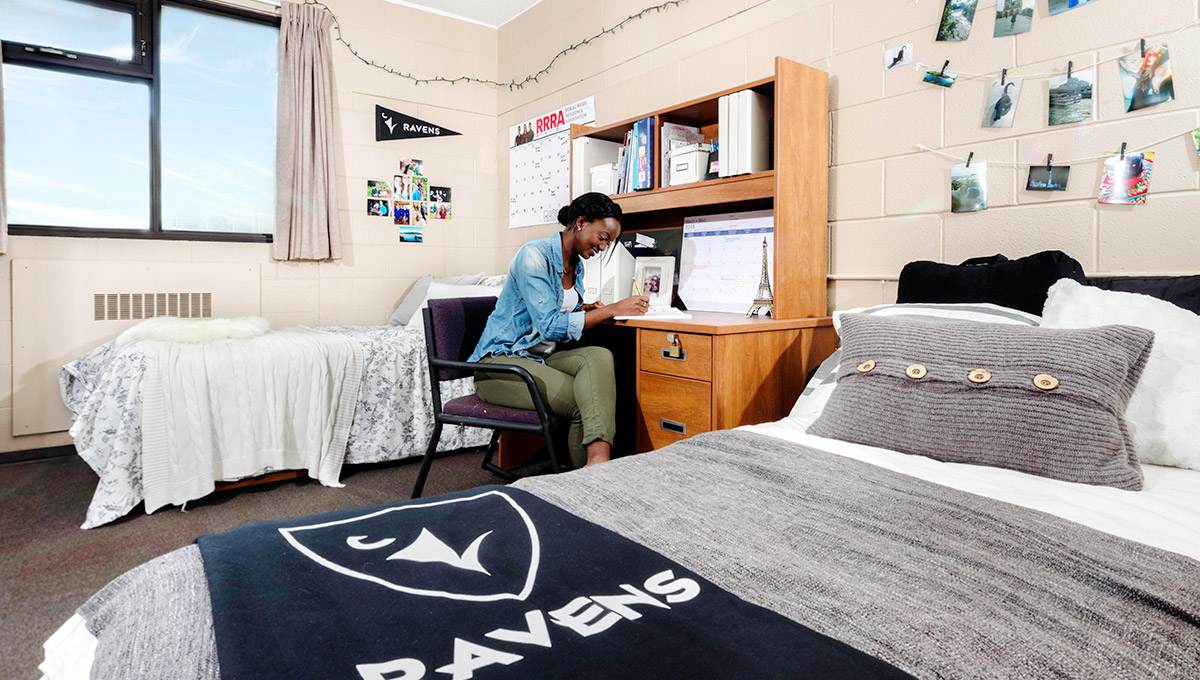 The 2021 university rankings published in Maclean's magazine on Oct. 8, 2020 confirm Carleton University's significant momentum in the post-secondary sector, particularly in the areas of research, student satisfaction and student awards.
Among 15 comprehensive universities in Canada — those with a significant amount of research activity and a wide range of programs at the undergraduate and graduate levels, including professional degrees — Carleton maintained its Top 5 overall ranking.
With an entry high school grade average that hit a new high of 84.1 per cent, Carleton students reported they were generally very pleased with their Carleton experience, leading to a Top 3 student satisfaction ranking in the comprehensive category.
---
Carleton's Manuella Vincter Reappointed Deputy Spokesperson for ATLAS at CERN
In October 2020, Carleton University's Manuella Vincter, professor in the Department of Physics, was reappointed for another term as Deputy Spokesperson for ATLAS at CERN, the European organization for nuclear research.
Vincter's mandate will be extended until March 2023. She will have served as deputy to two different spokespeople, an unprecedented achievement at ATLAS. Her reappointment will continue to connect Carleton to the global scientific community and its groundbreaking research.
---
Carleton Introduces Kinàmàgawin Indigenous Reconciliation Strategy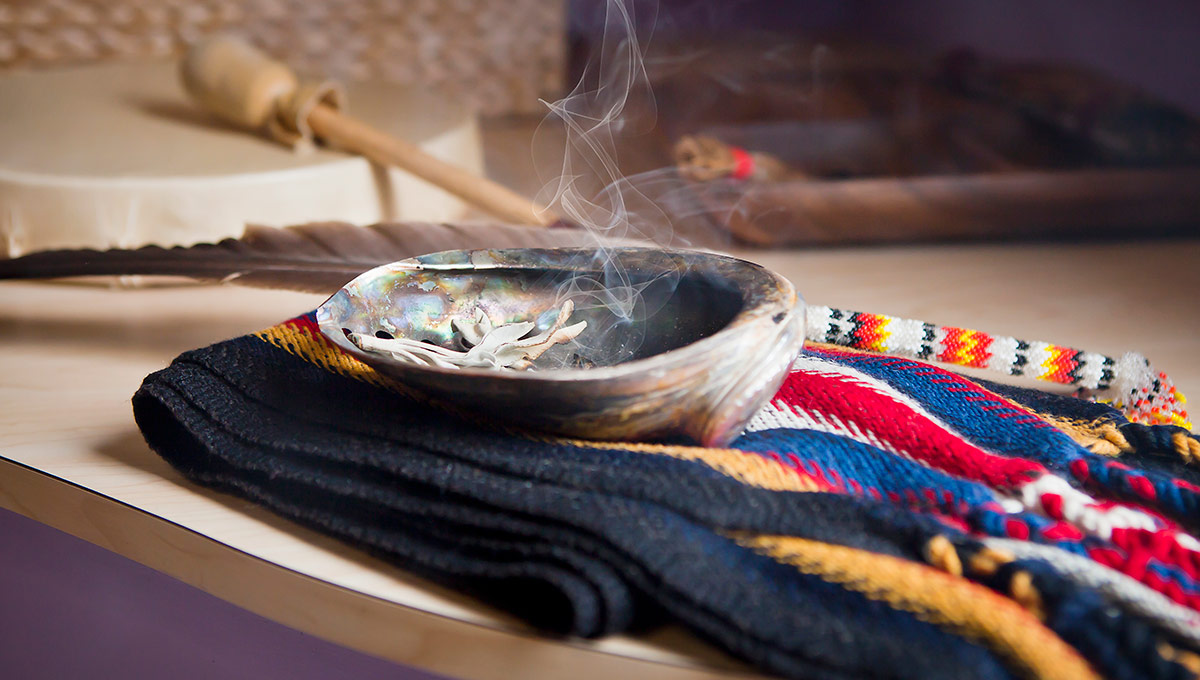 In May 2020, Carleton released Kinàmàgawin, a revitalized long-term Indigenous strategy with 41 Calls to Action to make Carleton a more welcoming space for current and future Indigenous students and faculty members.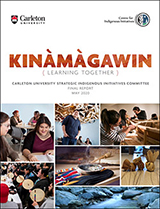 Carleton is committed to furthering reconciliation by renewing efforts to support Indigenous learners and bring Indigenous knowledge into classrooms following the release of the Truth and Reconciliation Commission's final report in 2015.
Carleton joined this collective movement in 2018 by establishing the Carleton University Strategic Indigenous Initiatives Committee (CUSIIC). Kinàmàgawin is the product of an 18-month collaborative process undertaken by CUSIIC, which faced a significant task: to revitalize Carleton's Indigenous strategy and re-energize relationships with Indigenous communities in Algonquin territory and across the country.
---
EDI Action Plan Lays Groundwork for Accelerated Momentum
Formed in April 2020, the Equity and Inclusive Communities Advisory Group consulted extensively with the Carleton community to develop a plan that identifies existing inequities, opportunities for greater inclusion and makes recommendations on how to address them. Action on some of these recommendations is already in motion.
The action plan is comprehensive and makes recommendations about how to improve student supports, research infrastructure, leadership development for academic and non-academic staff, organizational culture and more. Read the full plan here.
---
Carleton Researchers Recognized by Order of Canada, Order of Ontario and Royal Society of Canada
Carleton University Chancellor Yaprak Baltacioğlu was named to the prestigious Order of Canada on Dec. 30, 2020 when the Governor General announced 61 new appointments. Established in 1967, the Order of Canada recognizes people who make extraordinary contributions to the nation.
Carleton Prof. Melanie Adrian was appointed to the Order of Ontario, the province's highest honour, for establishing the university as a global leader in protecting vulnerable scholars and founding an organization to help cancer patients navigate the medical system.
Adrian was among 47 people appointed on New Year's Day by Ontario Lt. Gov. Elizabeth Dowdeswell covering 2019 and 2020. The order honours "individuals whose exceptional achievements have left a lasting legacy in the province, in Canada and beyond."
Additionally, Carleton University researchers Zoe Todd and Laura Madokoro were named members of the 2020 incoming class of the College of New Scholars, Artists and Scientists by the Royal Society of Canada (RSC).
Tuesday, January 12, 2021 in COVID-19, Innovation, Leadership, Partnerships, Research, University Communications
Share: Twitter, Facebook