By Dan Rubinstein
Photos by Chris Roussakis
If you've been working out at Carleton's Fitness Centre over the past few years, you may have noticed a trio of students training a little more intensely than their peers.
Don't be surprised if you see their faces on your TV screen next month — they're part of a Carleton contingent that will be representing Canada at the Olympic Games in Rio.
Slalom canoer Cameron Smedley, slalom kayaker Michael Tayler and modern pentathlete Melanie McCann will be in Brazil alongside Carleton alumni Erin Rafuse, a sailor, and Mark Oldershaw, who raced to a bronze medal in the 1,000-metre canoe sprint at the London Olympics in 2012. And all three credit the university with helping them get ready to perform their best with the eyes of the world watching.
"I spent a lot of time working out on campus right beside guys from the football team and the basketball team," Tayler said in mid-July after doing a series of kayak runs down the whitewater training course in downtown Ottawa. "It's such a great high-performance environment.
"There's not too many people who do the same sport that I do, so it's great to have all these other influences."
One of those influences was Nick Westcott, Carleton's head strength and conditioning coach — a fixture at the university's High Performance Centre.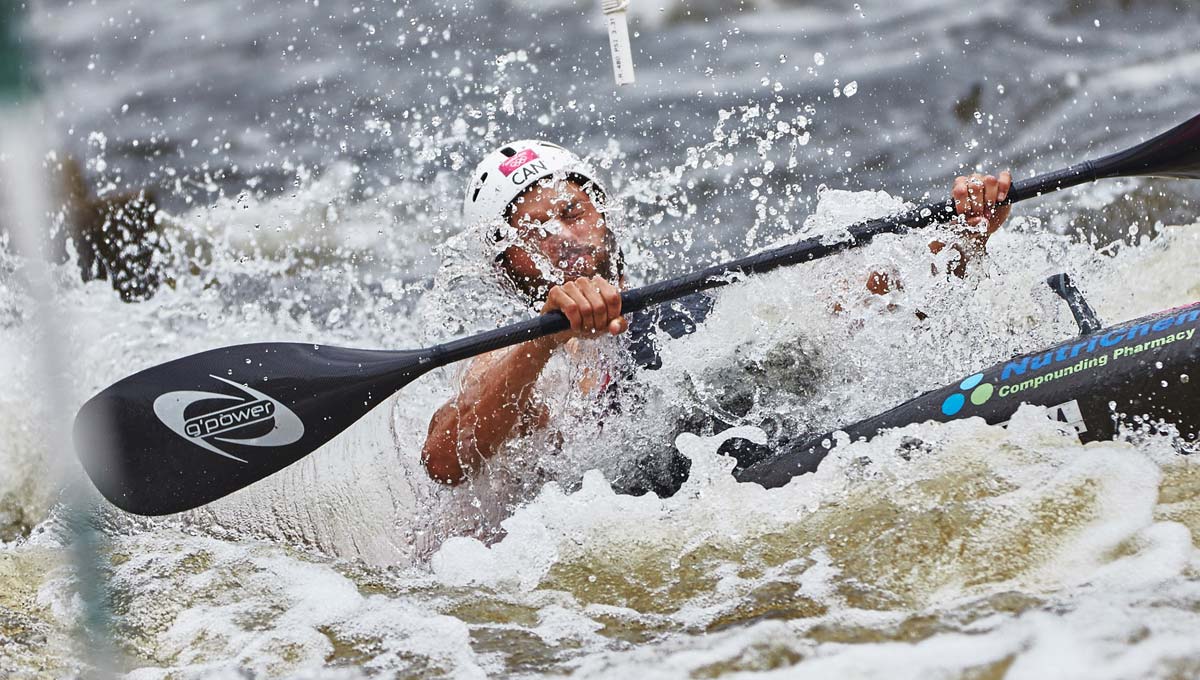 Balancing scholastics and athletics
Tayler, who graduated this past spring with a history and law degree, will be competing in his second Olympics. He spread his undergraduate studies over six years to make time to train and compete, sitting out a couple of winter semesters to paddle in warmer waters, but managed to strike a healthy balance when the two pursuits overlapped.
"You've got to stay on top of things, but I enjoyed having something else to put my energy into, especially when the paddling wasn't going so well," said Tayler, who is considering law school or maybe a master's in public policy after the Olympics. "I want to do more school. I really enjoyed my undergraduate experience. I like being busy."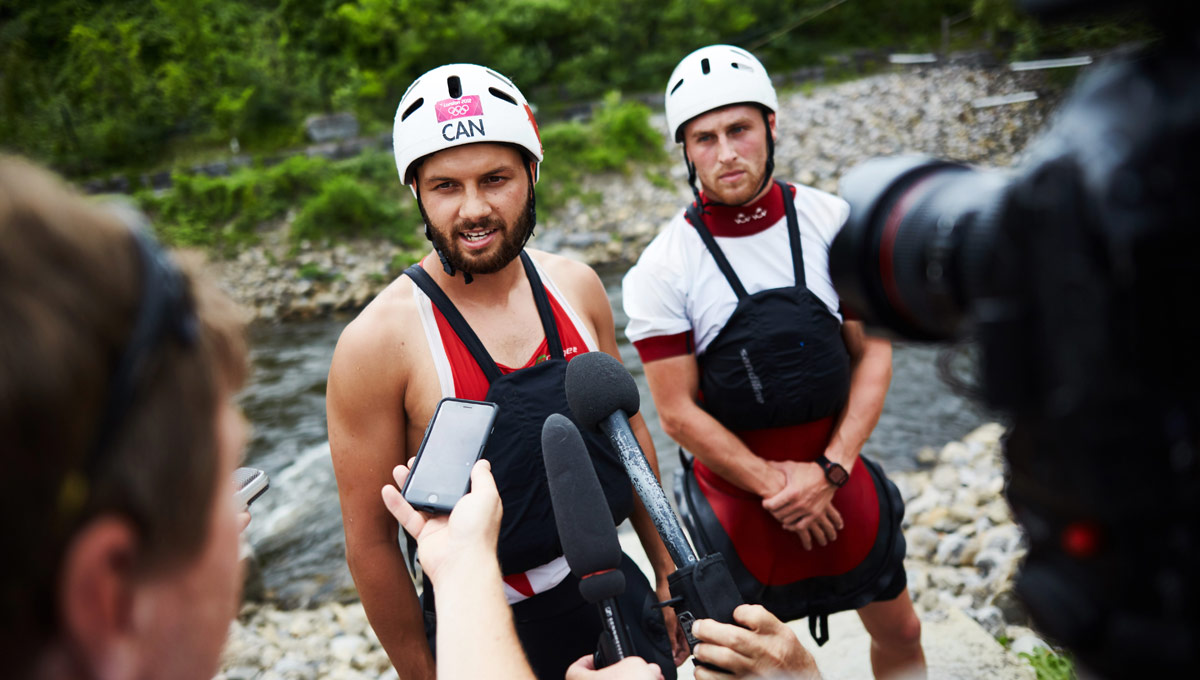 Smedley, who finished third in a recent test run in Rio and won a silver at the 2015 Pan Am Games in Toronto, will be heading into year four of his Bachelor of Mechanical Engineering program in September.
"The facilities on campus have been really helpful for me," he said. "I could go to class, do a workout, and then go back to class."
Smedley would like to work for an engineering firm after graduation but plans to continue paddling. Fellow national team member Mark de Jonge works part-time as an engineer to make time for training and competition, an arrangement Smedley may try to emulate.
"Right now, though, I'm focused on Rio," he said. "I just want to go and do a clean consistent run that I'm happy with and see how I place."
Expert advice in the gym
Melanie McCann, meanwhile, has been doing more than working out on campus. The economics student — who took a few years off to prepare for Rio — works as a supervisor at the Fitness Centre, staffing the front desk and roving around the exercise floor.
McCann competes in modern pentathlon, which brings together running, swimming, pistol shooting, fencing and horse riding and jumping. She finished 11th at the London Olympics, the best finish ever by a Canadian in the sport, which was created in 1912 by Pierre de Coubertin (the founder of the modern Olympics), who wanted to launch a new event modelled after the skills of an ideal soldier.
The running and swimming demand fitness and strength, the shooting requires control and concentration, fencing displays agility and speed, and the horse riding and jumping — on an unfamiliar animal that competitors only have a few minutes to get acquainted with — showcase determination, adaptability and courage.
McCann got into the sport in high school in Mount Carmel in southwestern Ontario, where she was on a competitive swim team and ran track. A coach from another school noticed the 15-year-old and suggested she try pentathlon. Within a few months, she was competing in the national championships.
"It's often said that you don't pick pentathlon — pentathlon picks you," said McCann. "I love this sport because it provides variety every day. There's always something new to work on. But like any athlete, training is still a grind."
In 2010, McCann moved to Ottawa to train with pentathlon coach John Hawes, a two-time Olympian — for swimming in 1972 and pentathlon in 1976 — who is also the director and head coach of the ROC Swimming club, which trains in the Carleton pool.
She credits Hawes, her Fitness Centre supervisor Marta Wein and Dr. Taryn Taylor from Carleton's Sports Medicine Clinic — who has worked with a number of national teams in the past and provided medical support at the 2010 Olympics in Vancouver — with helping her prepare for Rio.
"People at Carleton have been absolutely supportive of my career," says McCann, who plans to resume her studies after the Olympics.
"I'm the strongest and fittest I've ever been. Going to the London Olympics was a dream come true, and having such a strong performance there made me even more hungry for 2016."
Rafuse, who earned a psychology degree from Carleton in 2013, will be sailing in the Laser Radial category with teammate Dannie Boyd.
Oldershaw, a third generation Canadian Olympic canoer and the country's flag bearer in the opening ceremonies at last year's Pan Am Games, graduated with an English degree in 2010.
"Going to school actually helped my athletic career," he said to FASSinate magazine in 2013. "Training for the Olympics can be very intense, and while endless hours of training go into it, if you don't have balance in your life, it can overwhelm you. School gave me that balance, something to think about and focus on while I wasn't on the water."