Being Indigenous on a university campus can feel foreign. A lot of instructors and fellow students don't understand you or the place you come from, or the things you've faced in life: racism, discrimination, powerlessness, suicide.
If you're an Inuk, like Aliqa Illauq, then you're a minority within a minority meaning it's even more seldom you hear your mother tongue, Inuktitut, or see your culture represented on campus.
But then something happens to make you feel like you belong and gives you hope.
Illauq, a fourth-year Carleton student with a double major in Law and Human Rights, and a minor in Indigenous and Canadian Studies, was taking a course from Prof. Patrizia Gentile last year when sovereignty came up, with specific reference to Inuit self-determination. Illauq went to see Gentile afterward, to share Inuit knowledge that had been passed down to her.
"She was completely open to everything I was saying," Illauq said.
"I will never forget it, sitting there in her office. She didn't even ask for proof, and she's a professor. She just listened. After that, she changed her class based on our conversation."
As the course unfolded, three female non-Indigenous classmates began to delve into the history of Gordon Robertson, after whom Carleton's Robertson Hall is named. Robertson, a former Carleton chancellor, served as clerk of the federal Privy Council and commissioner of the Northwest Territories.
In that N.W.T. role, Robertson had overseen the relocation of Inuit families from northern Quebec and Baffin Island to the High Arctic in the 1950s, an event that led to intense hardship, starvation and death, the stress and trauma of which continue to reverberate through families and communities.
Her three classmates started a petition to change the hall's name and Illauq joined the campaign. They made space for her and listened in an open and honest way, she said.
"They don't know much about Canada's history when it comes to Indigenous people but they're the ones who started it," she said.
"Why does this have to be an Indigenous issue? These people were trying to do the right thing based on what they deemed to be true."
Illauq eventually exchanged letters, and later spoke, with the Robertson children about a name change. They didn't take offence and, in fact, said their father truly believed in Inuit self-determination and would have supported their right to change the name.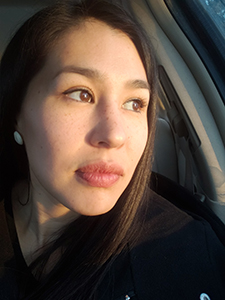 "Based on the letters [Robertson] sent, he knew that Inuit were in danger in the hands of the Canadian state. He felt Inuit needed self-determination," Illauq said, adding that Robertson's children, "are amazing people. They have heart. They have a lot of love. They respect people."
This spring, under the New Names for New Times initiative, Carleton President Benoit-Antoine Bacon announced three buildings—Robertson Hall, the University Centre and Residence Commons—will be renamed to honour Inuit, Algonquin and Black communities, respectively.
"At all institutions, there is a recognition of the urgent need to better reflect our diversity in our academic mission and campus operations," Bacon said in a February news release.
While some instructors and colleagues could still benefit from listening to, and learning from, Indigenous people on campus, Illauq is seeing change at Carleton, in students and instructors. It helps, she said, to have an ally at the top in Bacon.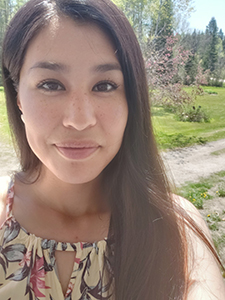 "He walks the talk. I've had several conversations with him and they've been amazing. I always feel heard and it's not out of pity. It's because he cares," she said. "He has integrity. He'll be the first to admit if he doesn't know something. He's been great throughout my experience at Carleton."
Illauq, who currently works at Archipel Consulting, says she's not sure what she'll do when she graduates. A mother of three young children, she's reluctant to move back to her hometown of Kangiqtugaapik (Clyde River), Nunavut, right now because of persistent disparities in health care and education. But she'll take her kids there one day, to be sure.
"I miss the togetherness, the community. Inuktitut is very much entrenched in everything, every relation you're in. I miss that," she said.
"English, and this society, is so disconnected."
Tuesday, June 15, 2021 in Human Rights, Indigenous, Law and Legal Studies
Share: Twitter, Facebook