This week will mark a significant moment at Carleton University.
On Wednesday, September 30, Carleton will officially launch its new Strategic Integrated Plan (SIP) to an online audience of faculty, staff, students, alumni, donors and community members. Event registration remains available.
Following extensive consultation last year, the text of the SIP was approved by Carleton's Senate and Board of Governors in the spring. The fully designed plan will be unveiled at a virtual event on Sept. 30.
Inspired by the unique triangular shape of the beautiful Carleton campus, the new SIP outlines three strategic directions:
Share Knowledge, Shape the Future
Serve Ottawa, Serve the World
Strive for Wellness, Strive for Sustainability
The SIP lays out an ambitious vision for the future, fully anchored in Carleton's strengths and student-centric, community-engaged values.
If the last six months are any indication of the SIP's success, Carleton is well-positioned to see its new plan through with momentum and optimism.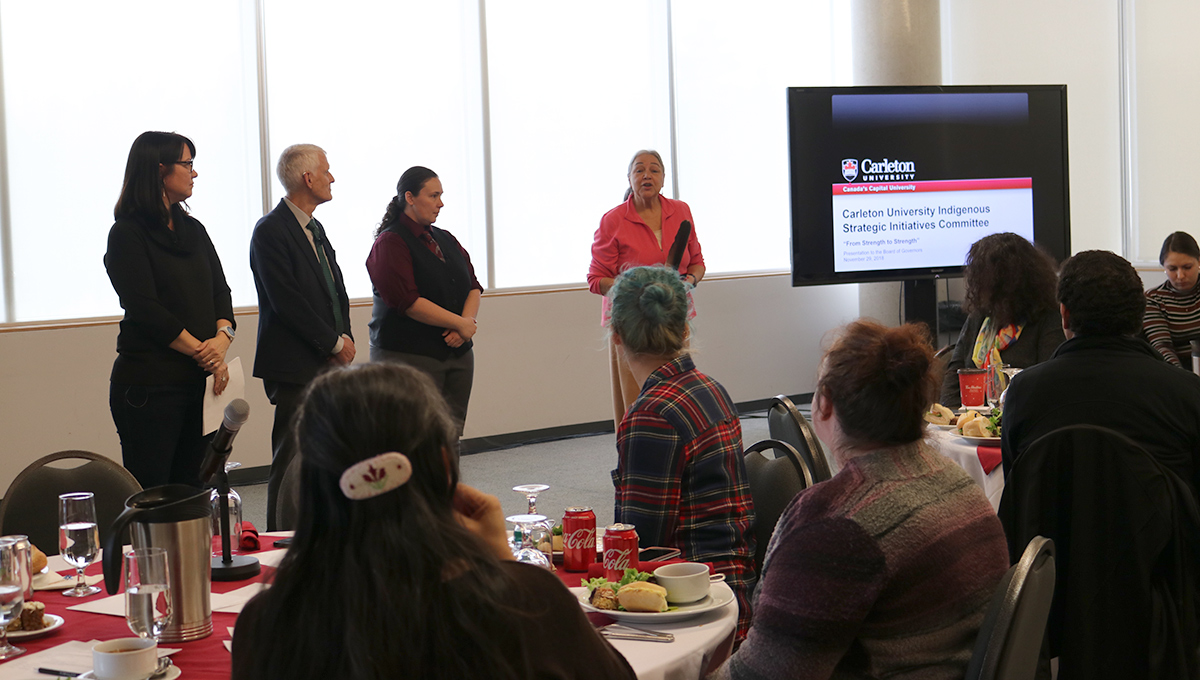 Sharing Knowledge for Good
Despite unrivaled disruptions caused by the COVID-19 pandemic, Carleton has continued to uphold its academic mission with flexibility and grace and has adapted swiftly to the unusual academic year. One statement from the SIP rings especially true, given the current context of online learning: "We will approach teaching and pedagogy with imagination and new expectations."
Introduced in January 2020, Carleton's Students as Partners Program, which gives students the opportunity to work with instructors to develop courses and create a student-centred learning environment, has now resulted in more than 100 courses being redesigned in all five faculties, making it the largest program of its kind in Canada.
Earlier this month, Carleton and the First Nation of Na-Cho Nyak Dun (NND) signed a Memorandum of Understanding to collaborate on Indigenous and Northern studies, post-secondary education, research and access for learners—an event that brought several components of the strategic plan to life: leveraging the power of research, mobilizing knowledge and partnering with purpose.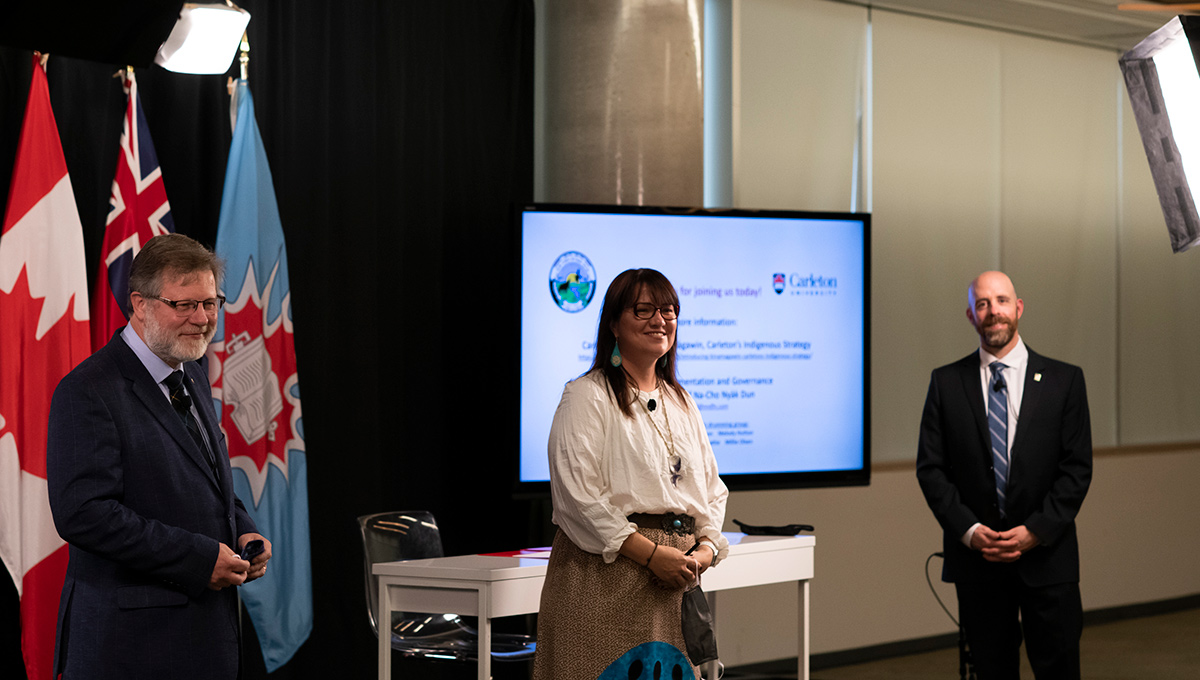 Connecting to Our Community and the World
The Carleton Dominion-Chalmers Centre (CDCC), which has become Carleton's centre for arts, performance and learning, recently celebrated its first full academic year, which was filled with music, courses, academic conferences and hundreds of community events. The heritage building in the heart of Ottawa has already had a hand in bringing communities together for good, which is one significant concept behind the idea of "serving Ottawa" in the strategic plan.
Demonstrating its commitment to serving the world, Carleton signed a Memorandum of Understanding with the Ministry of Foreign Affairs of Paraguay earlier this month. Supported by the Embassy of Paraguay in Ottawa, the MOU will establish initiatives, including the training of diplomats from Paraguay, at the Norman Paterson School of International Affairs.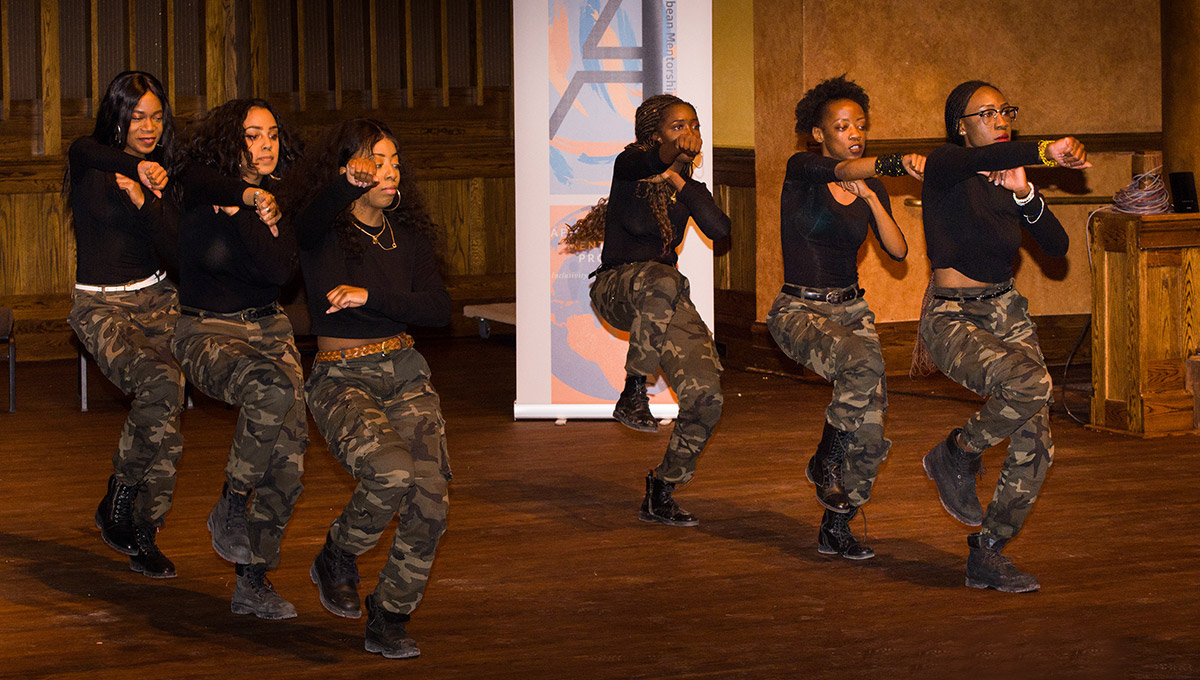 Striving for Wellness and Inclusivity
In addition to enhancing mental health support and healthy workplace initiatives, Carleton has strengthened its capacity to make important progress, across the university, in equity, diversity and inclusion (EDI) and Indigenous initiatives.
In May 2020, Carleton published Kinàmàgawin (Learning Together), a revitalized long-term Indigenous strategy with 41 Calls to Action to make Carleton a more welcoming space for current and future Indigenous students, professional staff and faculty.
Carleton is currently finalizing a new institutional Equity, Diversity and Inclusion (EDI) Action Plan through consultation this term, an initiative that builds on the processes that led to the development of the SIP and Kinàmàgawin (Learning Together).
It also connects to Carleton's new Coordinated Accessibility Strategy—introduced in June 2020 to guide the university's ongoing commitment to expand its longstanding culture of accessibility and inclusiveness—as well as the Campus Safety Services Action Plan and the Canada Research Chairs EDI action plan, which recently received a favourable formal review by the Canada Research Chairs Program.
Led by the Equity and Inclusive Communities Advisory Group, the effort will culminate in a university-wide action plan that builds upon efforts to integrate EDI in the core activities and the academic mission of the university to accelerate positive institutional and societal outcomes.