Carleton University was recognized by Ottawa's Sustainable Business Network—known as Carbon 613—with an excellence award for its sustainability efforts on Tuesday, Aug. 11, 2020 during a virtual event.
The Emerging Excellence Award particularly recognized Carleton's carbon-based program which has accomplished a 35-per-cent reduction in carbon emissions since 2005, its zero waste programs, and the level of high student engagement in its overall sustainability efforts.
Carbon 613 is a network of Ottawa businesses committed to working toward a net-zero region by 2050.
"It's an honour to see Carleton's sustainability efforts recognized by Carbon 613 for the work we have done so far and our long-term commitment to become a zero-carbon campus by 2050," said Carleton President Benoit-Antoine Bacon, who attended the virtual event to receive the award.
According to Carleton's Sustainability Programs Manager Philip Mansfield, working with the Carbon 613 network is one way to learn from each other and work toward shared outcomes in the Ottawa region.
"The Emerging Excellence Award is recognition of the great work we have achieved to date, and having only been in the network for a little over a year, is clear recognition of how far we have already come," said Mansfield.
"We look forward to working within our capital region to demonstrate leadership and deliver real-world outcomes."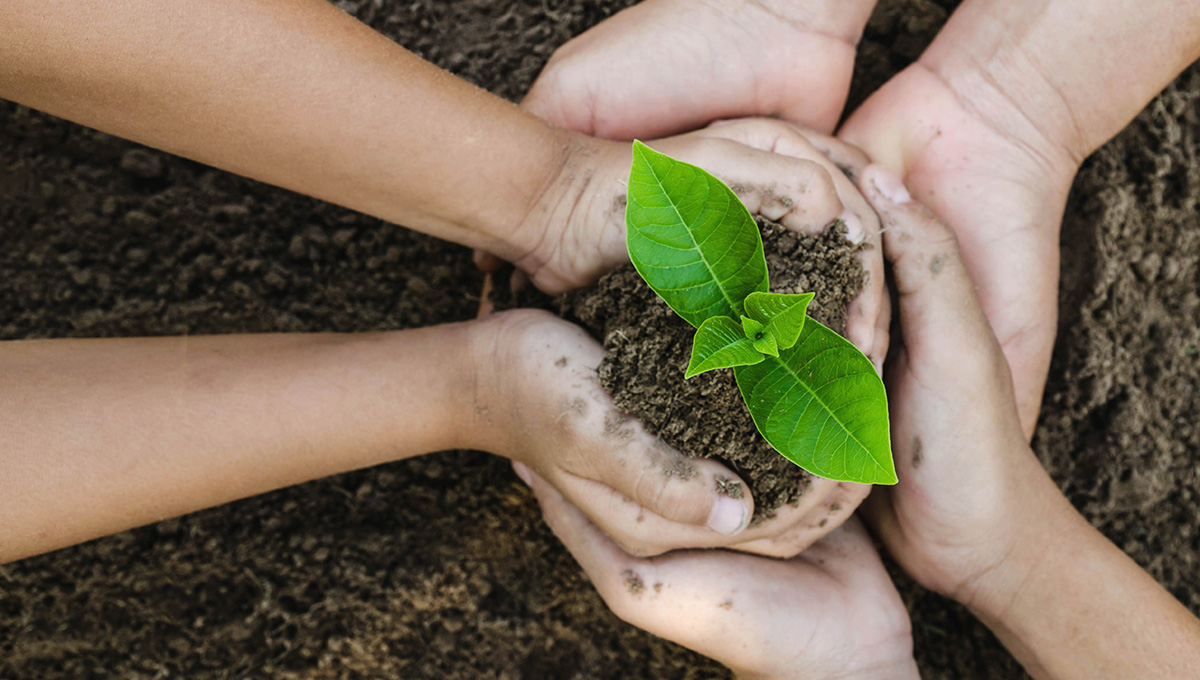 A Long History of Sustainability Efforts
In accepting the award, Bacon discussed Carleton's long history of sustainability efforts. From early recycling programs and energy conservation measures in the 1990s to becoming one of the first universities to sign the Talloires Declaration committing to environmental sustainability in higher education.
Sustainability is a key pillar of the university's new Strategic Integrated Plan.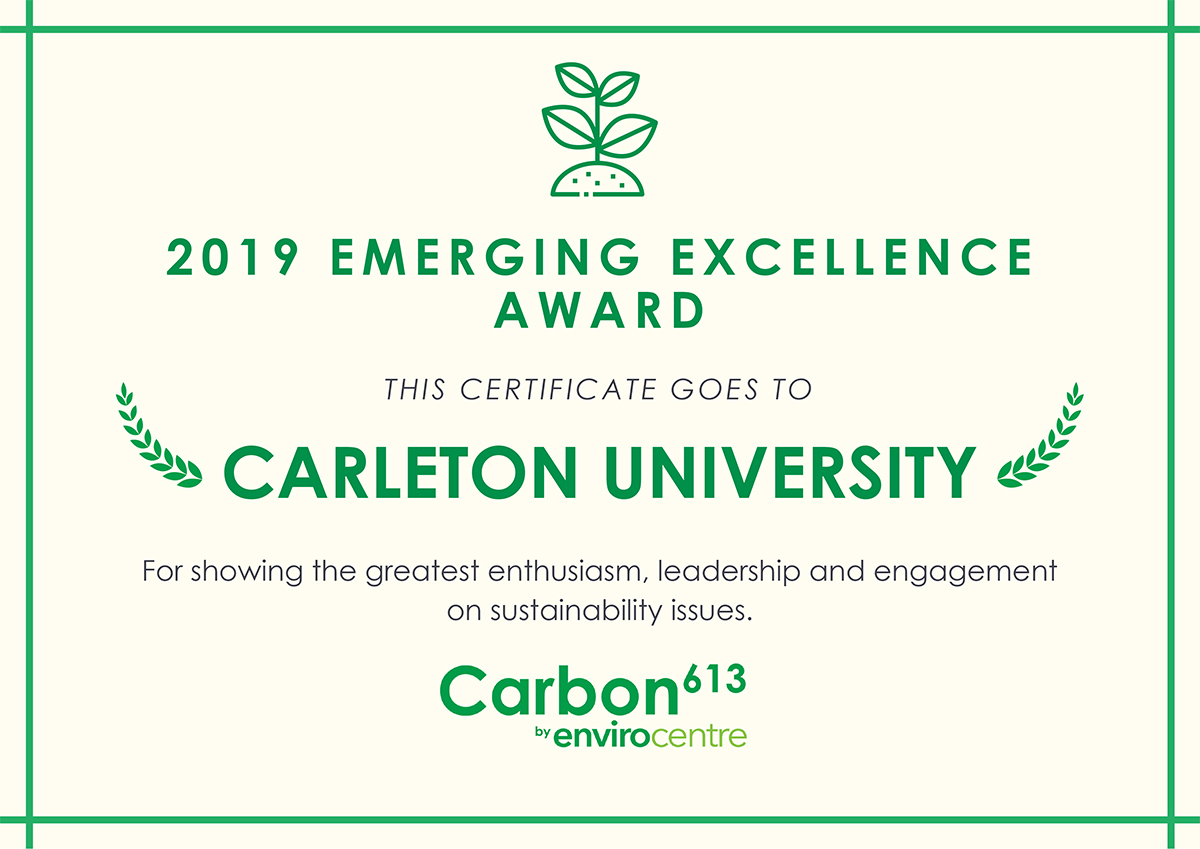 "Carleton is a leader in sustainability in many ways, but we have more work to do," says the document, which has recently been approved by the Board of Governors and Senate and will be officially launched this fall.
"We need to be more than conscious of our environment—as individuals, in our community partnerships, and through our research and operations, we need to steadfastly work towards solutions that ensure a sustainable future."
The creation of Carleton's university-wide Energy Master Plan has already delivered the reduction in carbon emissions and the new ARISE Building was certified to 4 Green Globes.
Bacon emphasized the educational outreach of the university in striving for sustainability.
"Carleton also continues to strengthen sustainability within formal teaching and learning programs and practices—leveraging interdisciplinarity in subjects linked to sustainability and the natural ecological environment. An excellent example among many is our graduate program in sustainable energy engineering and policy," said Bacon.
Carleton University recently placed 35th among 780 ranked universities worldwide—as well as first in Ontario and second in Canada—in the 2019 UI GreenMetric World University Rankings measuring campus sustainability.