Carleton's Students as Partners Program (SaPP) gives students the opportunity to work with instructors to develop courses and create a student-centred learning environment.
"We want to ensure that our curriculum and our course design speaks truth to power," says David Hornsby, associate vice-president (Teaching and Learning).
"Students gain skills from participating in course development, and faculty members gain an understanding of how learning environments can help students be successful."
The program launched in January 2020, with 20 courses in the first cohort. By summer, there were more than 100 courses being redesigned in all five of Carleton's faculties, making it the largest program of its kind in Canada.
"When we say that Carleton is a student-centric institution, this is what we really mean," says Hornsby.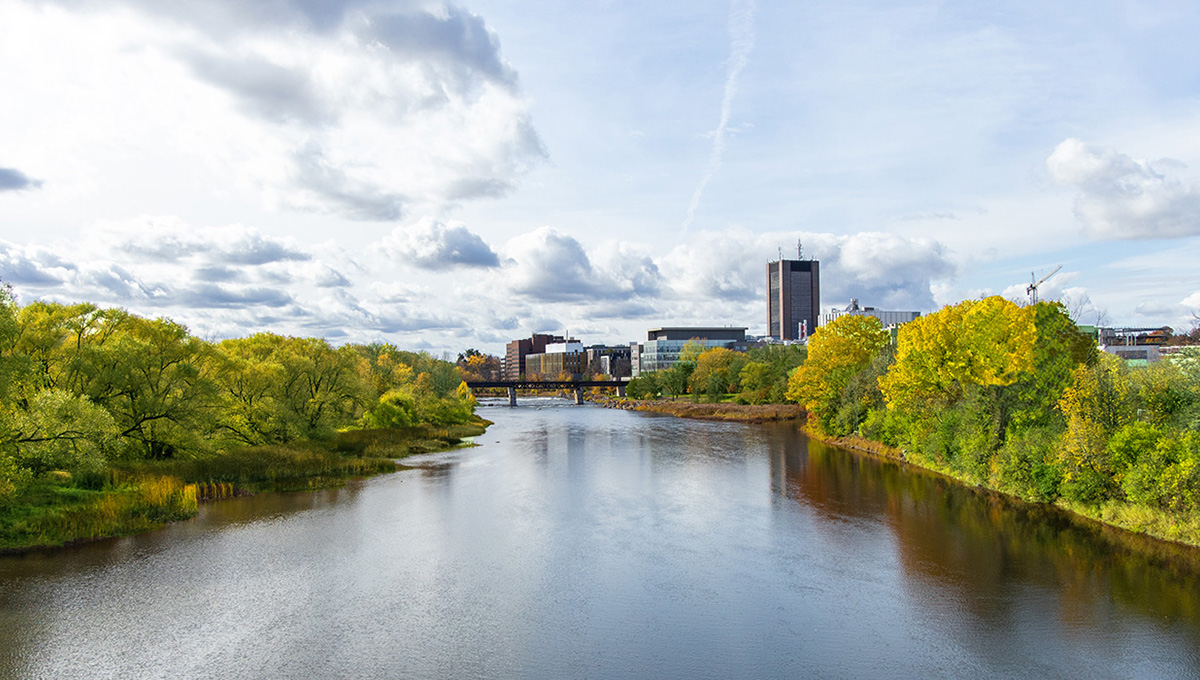 Connecting historical music with the great texts of its time
Humanities students read seminal texts like Homer's Odyssey, Shakespeare's Hamlet, and the Bhagavad Gita. And when they walk in to HUMS 3102 in their third year, sometimes they are a little unsure of how the study of medieval, renaissance, baroque and classical music fits with the rest of their education.
"I had been thinking of redesigning this course for awhile," says Music Prof. Alexis Luko.
"I want to make stronger links with the material that they've previously studied."
So when a former student approached her about working together through the SaPP, Luko jumped at the chance.
"We're trying to find overlap between the musical periods that we study in this course, and the curriculum of the Humanities program," says Carmen Gudino who is now entering her fourth year of study.
Luko was looking for ideas about how the course could be redesigned — she didn't know exactly what students were studying in their other courses.
"I wanted Carmen to help me explore the main topics and themes that students cover in their literature, religion, art history and philosophy courses," says Luko.
"We started by brainstorming and finding connections. We tried to make explicit links, so that I can actually say to students that, for example, I know you studied Petrarch. So, we'll look at a poem you studied as a madrigal—to see how it would have been set to music. It's a fun learning process. Carmen gets to review what she's learned, and I get to learn more about what Humanities students are doing outside of the music course. My hope is that my students will see how valuable music can be to their education. There are great connections they can make."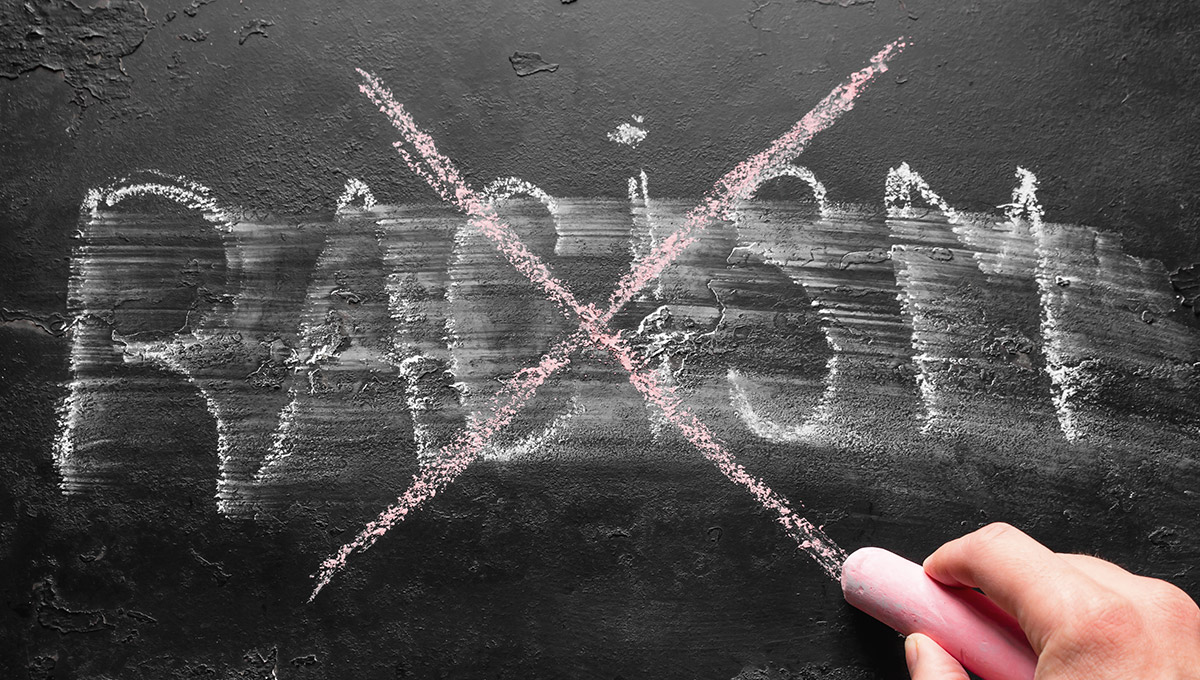 Integrating anti-racist pedagogy in to public policy
"Public policy has a real impact on inequality in society, and on the lives of racialized people," says School of Public Policy and Administration Prof. Lisa Mills. "We are making a new course for first-year students that gives an introduction to the various stages of the policy cycle: its design, implementation and evaluation. It considers theories about public policy and examines case studies. I really wanted to be sure that it addresses questions of anti-racism and decolonization."
To do that, Mills worked with Dilki Jagoda, a third-year student in the Bachelor of Public Affairs and Policy Management program.
"I'm trying to find articles that not only teach students about how policy is made or what it does, but also how to take an intersectional approach to it," says Jagoda.
"We need to look at how single mothers could be affected by policies, or how racialized communities that live in underfunded housing will be affected. I'm looking for articles that take a more holistic approach."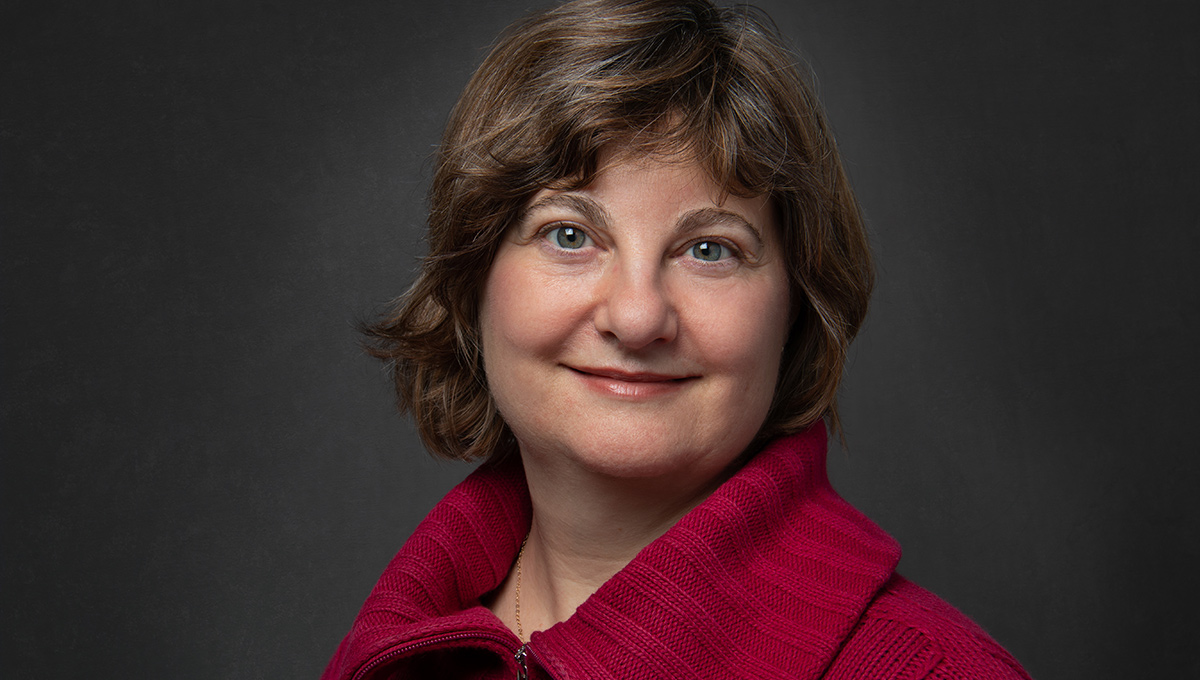 Coaching can play a key role in the classroom—and in the workplace
"Coaching has evolved to be almost like leadership. There is not only one coach, with the rest of us as players," says Rob Smart, an instructor at the Sprott School of Business who has been a member of the coaching staff on 12 national championship-winning Carleton Ravens men's basketball teams.
"We all need the ability to coach each other when it's appropriate, and to learn from each other, when that's appropriate."
Smart teaches three courses at Sprott, and wanted to have more emphasis on the benefits of coaching. Through SaPP he's been working with second-year student Victoria Tarpan to identify readings and podcasts that could become part of the course work.
"We want to create a coaching culture, and show why coaching is important within an organization," says Tarpan, a longtime competitive soccer player who has played at the university level.
"I've been looking at programs and courses around the world, and have identified some of the main topics and possible course materials, like podcasts."
Smart believes that coaching can help create the type of organization that highly sought-after employees want to work for.
"If you want to attract people, you need to make them feel like they're learning," says Smart. "People don't want a manager that doesn't do development and coaching. You need everyone to want to help others develop."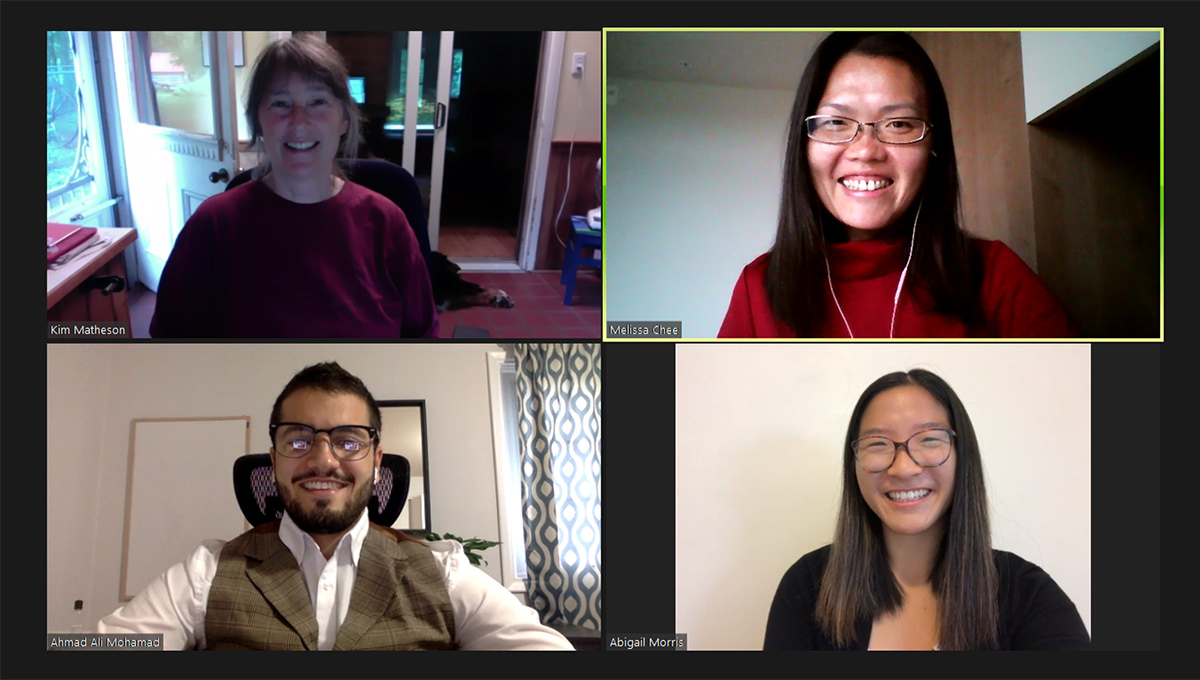 A systematic review of the role of race in neuroscience research design
"The risk of failing to consider race in research design can be that people die. It is harmful to ignore variations that are incredibly important," says Kim Matheson, a professor of Neuroscience and director of the Canadian Health, Adaptations, Innovations & Mobilization Centre.
"One example is the variation of blood pressure between Black and white men. On average, the healthy blood pressure of Black men is lower than that of white men. So, when Black men have high blood pressure, it can be within normative levels for white men, and they don't get treated. Not getting treated for illnesses because you're within the norm for whites can effectively kill people."
When Neuroscience Prof. Melissa Chee set out to develop her undergraduate neuroscience research methods course, she enlisted Matheson's expertise to devise a way to assess whether race had been considered within a body of scientific literature, and when differences are found, how they are understood.
"The inspiration for this study came from recent events surrounding racism," says Chee. "It made us think more critically about whether race has been considered in academic work. Not whether racism exists in the workplace, but whether scientific research has taken into account the potential differences that can arise that are associated with race."
Together with Ahmad Ali-Mohamad, a fourth-year Neuroscience and mental health student, Chee evaluated existing studies on ephedrine.
"We chose ephedrine because it is an understudied drug that is gaining in popularity as a pharmacological intervention for obesity," says Ali-Mohamad.
"We did a systematic review, and looked at how many studies have been done on the drug since 1988. We found a total of 33 clinical studies and assessed whether race had been considered in the study methods. Height, body weight, age, gender and sex had all been reported, but sometimes studies do not consider the race of the participants. Different races could metabolize ephedrine at different rates, so what applies to Hispanic people might not apply to people of Middle Eastern descent. We could have a blind spot that we need to address. Our work helps us understand what studies have already been completed and define what could be adjusted or altered for the next generation of scientists that want to study drugs."
This evaluation used a standardized template that was created by Abigail Morris, a research assistant for Matheson at the CHAIM Centre.
"I put together a template that allows students to easily go through all of the articles on a topic, and pull out information about whether race was accounted for in the data or not," says Morris.
"And if it was, how was it used? Was it just a table with a breakdown of different races in a participant pool, or did they actually go into depth to address the kinds of differences that contribute to variations associated with race?"
Currently, seven students are collecting data on different subject areas and the standardized template will ensure consistency of data.
"At the end, each student will be writing a summary review of the data that they collected. We will have the same information about different topics, and we can bring it all together to see where there are gaps," says Morris.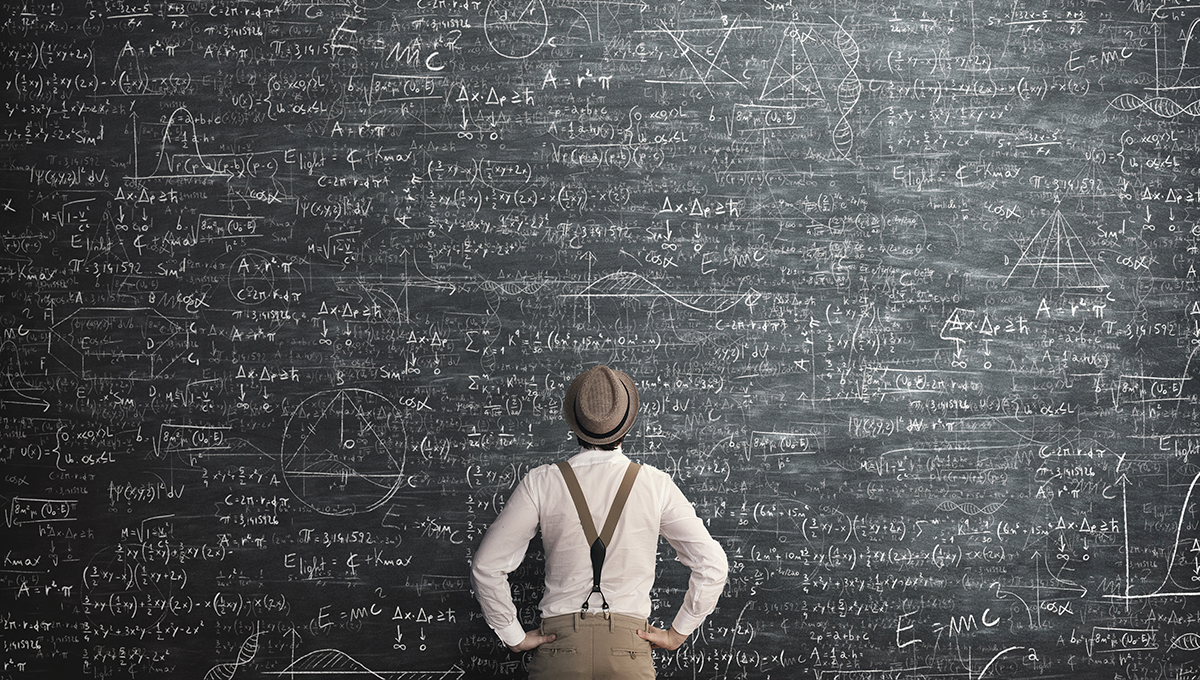 Restructuring course delivery to provide more direct support for students wrestling with complex concepts
First-year students in Carleton's mechanical and aerospace engineering program study how forces behave on solid objects, but in second year, they need to make a major leap and transfer that knowledge to fluids.
"Fluid mechanics is different from what students have been exposed to previously," says Reza Kholghy, a professor of mechanical and aerospace engineering.
"They know how solid objects accelerate, how to calculate their velocity, and how these objects interact with each other. But fluids don't have a defined shape and students need to learn to apply the laws of physics to gases and liquids that change shape. That is particularly difficult to understand."
Kholghy is pre-recording this year's lectures to give students additional time to review challenging course concepts, and devoting classroom hours to providing students with additional support.
"As a course facilitator in 2019-20, I provided additional help to students for them to understand the course content and concepts," says Santiago Martinez Acevedo, who collaborated with Kholghy on this new course design.
"I could see that if the material was given in a particular way, it made a lot more sense for students. There are multiple learning styles, and each student will learn a concept in a different way. You need to take different approaches to make sure that every student is able to understand it."
Kholghy is hopeful that the new approach could prove even more effective than traditional course delivery.
"Students are sometimes shy in class, but during the first few weeks of online course delivery at the beginning of the pandemic, students were more active in asking questions in an online platform," says Kholghy.
"I'm excited for this opportunity. I hope we have student partnerships on an ongoing basis, and I hope this course will help us have more effective interaction with students."
Monday, August 31, 2020 in New/Unique Programs, Student Experience, Teaching and Learning
Share: Twitter, Facebook