By Dan Rubinstein
Photos by Chris Roussakis
After a long cold walk in Gatineau Park last winter, Brazilian biodiversity researcher Eliana Cazetta found herself inside a woodstove-warmed backcountry cabin, discussing an academic paper with Carleton Biology Prof. Lenore Fahrig and a group of her students.
Spanish scientist Víctor Arroyo-Rodríguez, who studies the impact of land use change on tropical biodiversity at the Universidad Nacional Autónoma de México, went canoe camping with Fahrig and several lab colleagues on Crotch Lake southwest of Ottawa this past spring and had similar conversations around the fire.
The two visiting scholars, who are spending their sabbaticals at Fahrig's Geomatics and Landscape Ecology Research Laboratory, are learning about Canadian approaches to research while at Carleton. They're also sharing an international perspective on the importance of understanding and protecting natural environments.
Cazetta, a professor at Brazil's Universidade Estadual de Santa Cruz who will be in Canada for a year and a half, and Arroyo-Rodriguez, whose six months here finish in late October, have collaborated with one another in the past but ended up at Carleton at the same time by coincidence.
They were drawn by an opportunity to work with Fahrig, an internationally renowned landscape ecologist. Beyond cross-cultural scientific insights, however, the novel experiences they're having are giving the pair new ideas to take back home.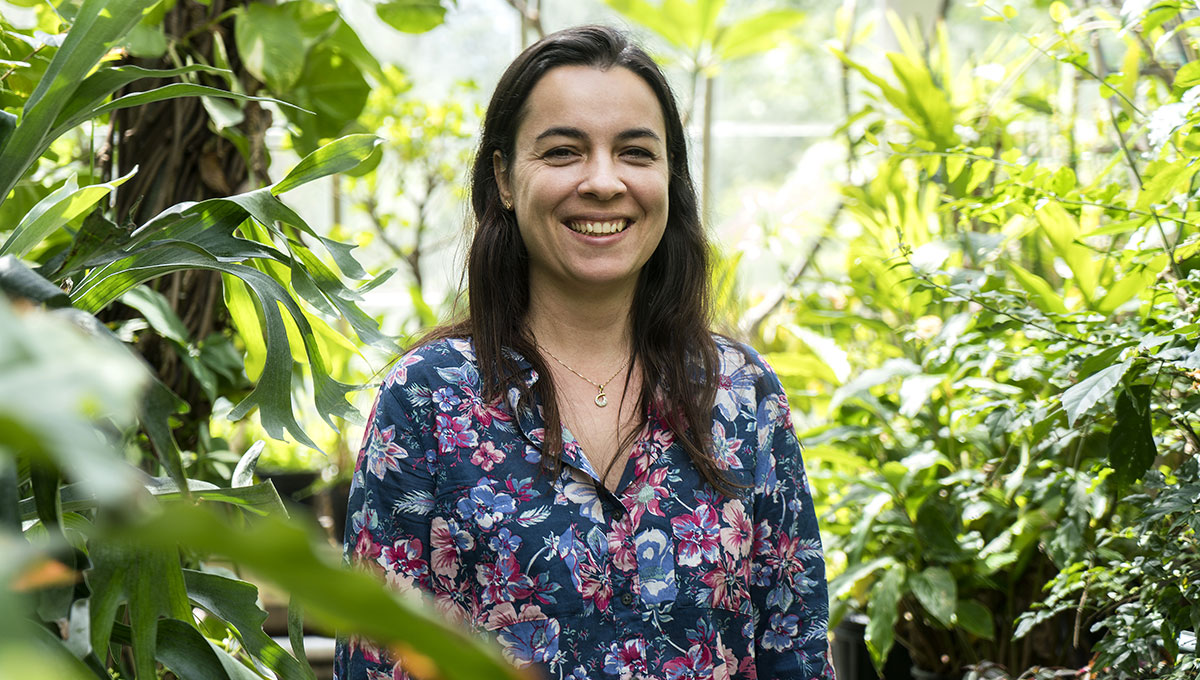 Understanding the Implications of Human Impact on Biodiversity
Cazetta's research focuses on the Atlantic forest in the state of Bahia in northeastern Brazil, where her university is located.
The area is experiencing significant forest loss and fragmentation, mostly because of encroaching agriculture, but also due to logging and urban development.
Cazetta, who does plant inventory field work and seed dispersal experiments, is attempting to understand the implications of human impact on biodiversity as part of an effort to develop more effective forest management strategies.
"In general, people are more concerned about the Amazon's forests," she says, "but the Atlantic forest used to represent one of the largest tracts of forest in South America, covering around one and a half million square kilometres along the coast. Today, only 12 to 16 per cent of the area's forest is still standing, and we need to protect what is left.
"I've always wanted the work I do to have an impact," continues Cazetta, who grew up in a small city in the industrial state of São Paulo. "People are usually worried about the services that an ecosystem provides, such as seed dispersal and carbon sequestration, and because I'm concerned about the survival of our forests, focusing my research on issues people care about can be an effective strategy."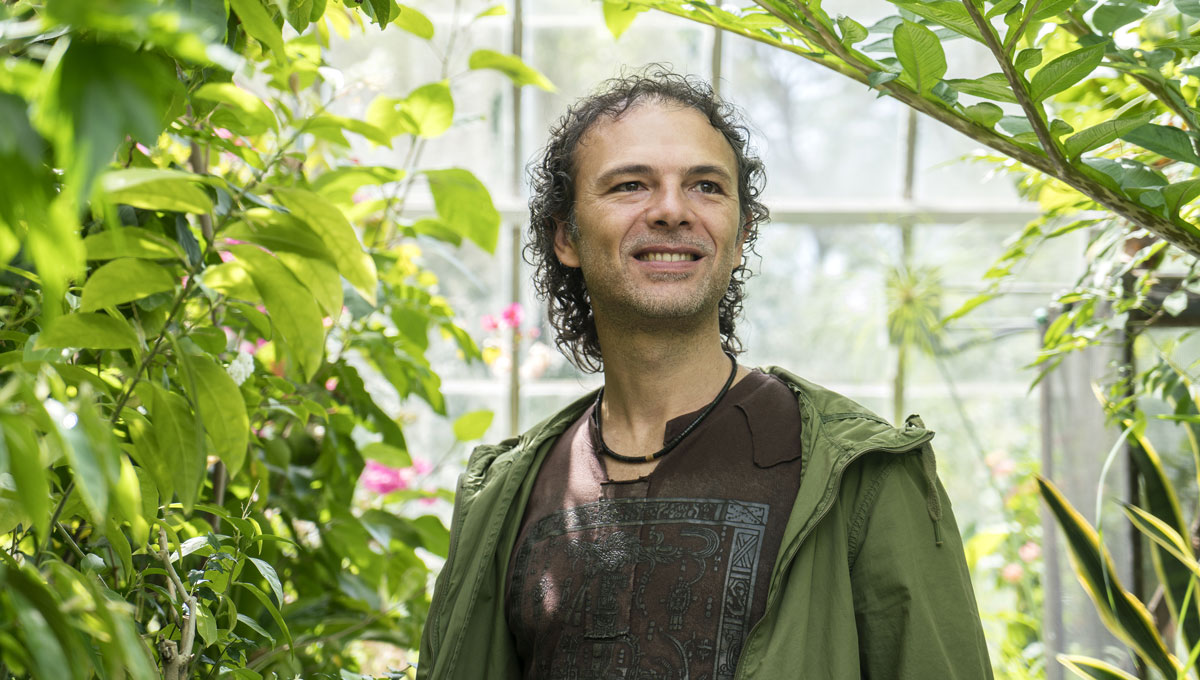 A Major Impact on Tropical Animals and Plants
Arroyo-Rodriguez's research on biodiversity responses to landscape-scale changes is rooted in the tropical rainforest of southern Mexico, including the Los Tuxtlas region and the Lacandona rainforest near the Guatemalan border.
Increased demand for new agricultural lands in the Lacandona region, which has traditionally been the domain of Mayan inhabitants, is having a major impact on tropical animals and plants.
Arroyo-Rodriguez and his students use a wide variety of sampling methods to record the diversity of plants and animals — including primates, bats, terrestrial mammals, birds, amphibians, reptiles and insects — to identify species that are becoming extinct and those that can proliferate in human-modified landscapes.
The ultimate goal of his lab is to gain a better understanding of the relationship between species and landscapes to feed theoretical debates on the topic and inform conservation plans.
Although he is originally from Madrid, the heavily developed capital of Spain, Arroyo-Rodriguez has been infatuated with tropical forests since childhood, and after a trip to the rainforests of Costa Rica as a young volunteer, his future path was set.
"I love tropical forests, so I didn't know what to expect before I arrived in Canada," he says. "But I planned my visit for the best possible weather, from May to October, and everything here has been wonderful."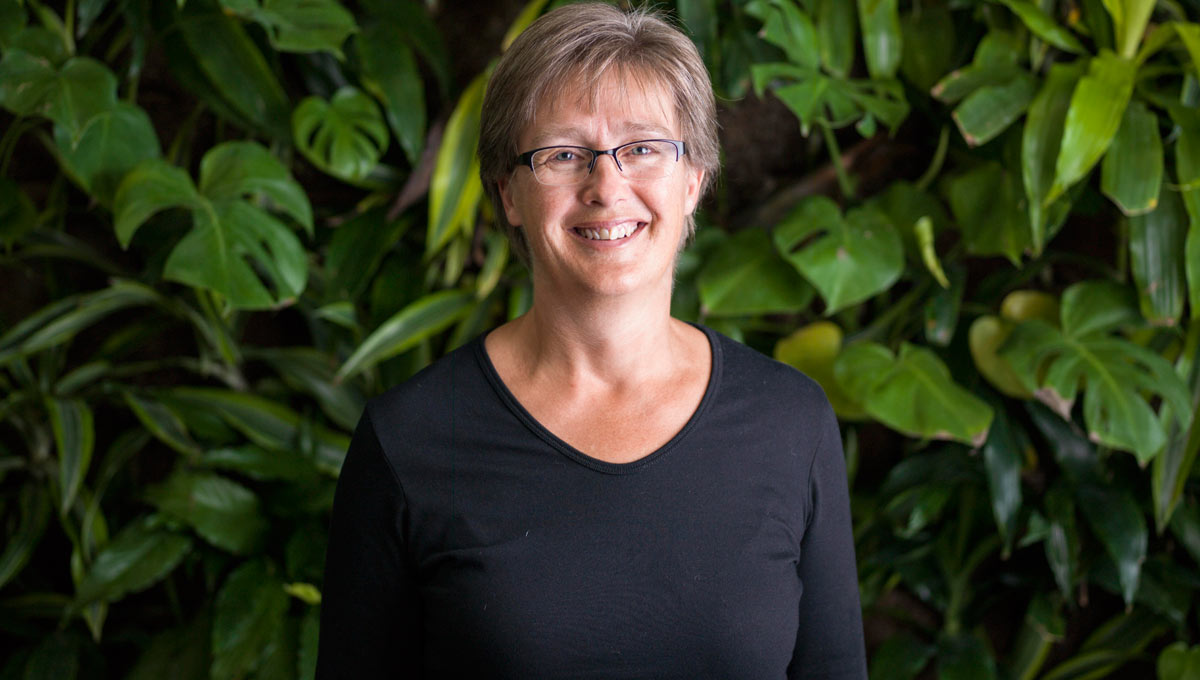 Visiting Scholars Benefit from Incredibly Enriching Interactions
Longer-term interactions with international scholars are incredibly enriching for Fahrig and her lab.
"Although we think about similar problems, we are situated in entirely different contexts — different ecosystems and different social and political contexts," says Fahrig. "These exchanges allow us to think about whether the things we think we know are really general or are context-specific.
"Researchers from other countries also bring with them a wide range of other experiences and connections to others in the international research community," she adds. "This can be very interesting and again broadens how we think about our research.
"This type of perspective is particularly important for graduate students and postdocs. It's one thing to read and interpret a scientific paper about the Atlantic forest of Brazil or about primate conservation in Mexico. It's quite another to get to know the person who wrote the paper."
Although scientists such as Fahrig, Cazetta and Arroyo-Rodriguez do research that documents human impacts on biodiversity and ecosystem function with the hope that governments and other organizations will use that information to protect biodiversity and ecosystems, "it's never really clear how or whether that translation of knowledge into action actually happens," says Fahrig.
"We talk about this frustration quite a bit informally in my lab group," she says, "and this is a topic that is also very interesting to discuss with international scholars from other social and political contexts."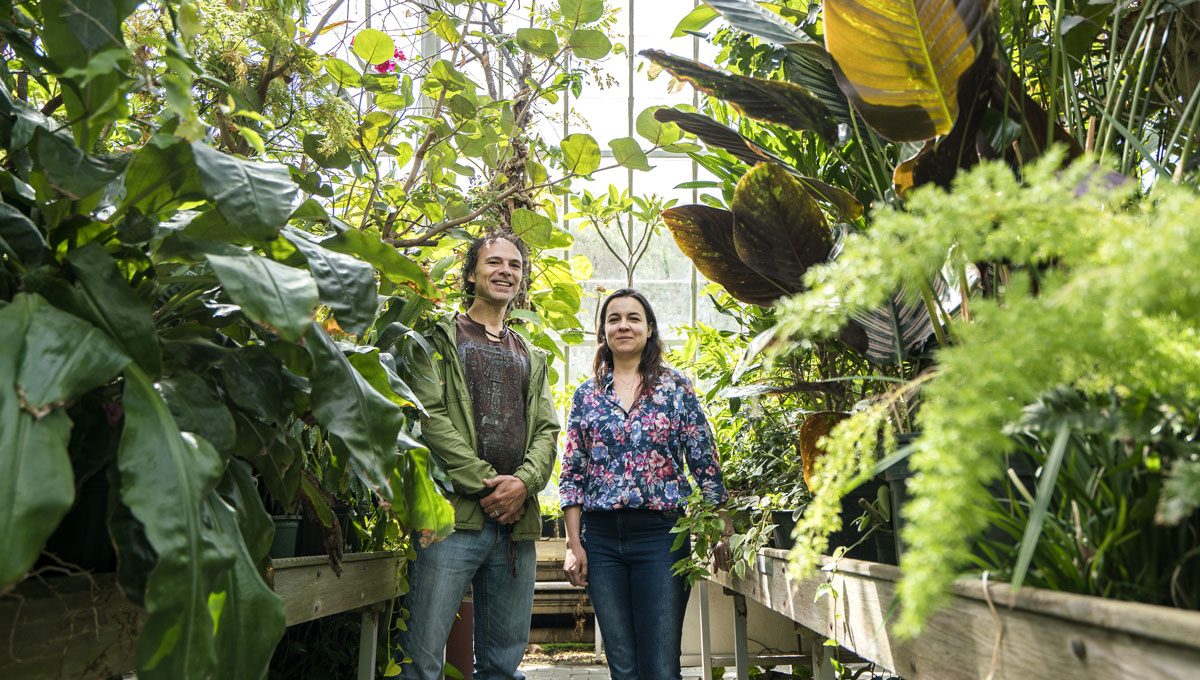 The International Language of Science
While at Carleton, Cazetta and Arroyo-Rodriguez also took a six-week English course offered through the university's Global Academy.
"One of the reasons I decided to come to Canada was to improve my English," says Cazetta, who wanted to work on her English writing skills, and appreciated the course's small class size.
"I wanted to work on my listening," says Arroyo-Rodriguez. "I can speak with my hands, but I wanted to better understand what other people are saying."
Although Cazetta and Arroyo-Rodriguez communicate effectively with each other in Portuñol, a mishmash of Portuguese and Spanish, English is the international language of science. They write papers in English, and give talks and attend conference sessions in English.
"I tell my students, statistics and English are very important if you want to be successful in academia," says Arroyo-Rodriguez.
"We need a common language," agrees Cazetta, who is currently collaborating on a paper with Fahrig, and will remain in Ottawa until the end of 2018.
In addition to improving their English, Cazetta and Arroyo-Rodriguez are exploring how Fahrig's ideas about landscape ecology can be transplanted to different geographic locations and whether data gathered in one area can help inform our knowledge about other places.
But they have already reached one conclusion — that talking science with students and colleagues while out hiking or camping can be incredibly valuable —  and have plans to apply it at home.
Thursday, August 2, 2018 in Faculty of Science, International, Research
Share: Twitter, Facebook