With soaring stained glass windows, rounded sandstone towers, and intricate Romanesque columns, the Carleton Dominion-Chalmers Centre looks a little different than any other Carleton University building. And it's doing things a little differently too.
The United Church at the corner of Cooper and O'Connor streets that became Carleton's centre for arts, performance and learning is completing its first full academic year. Impressively, this downtown heritage building is becoming even more than its name suggests – it is connecting the university with the community.
"In our first academic year, we made great strides in fostering programming in arts, performance and learning," says Mara Brown, director of the centre.
"It has been truly fantastic to witness university and community groups positively collide at the Carleton Dominion-Chalmers Centre. There has been so much synergy to explore the centre and a fervent interest in having students and faculty participate in community activities and vice-versa. We are seeing a lot of wonderful collaboration."
Throughout its first year, the building has been filled with music. The acoustically revered main hall that can seat 870 guests has hosted many concerts and was the main venue for two music festivals: Chamberfest and Music & Beyond. In April 2019, a formal partnership with the Ottawa Symphony Orchestra also took shape.
However, the first year hasn't been all about the music. The Carleton Dominion-Chalmers Centre has hosted courses, academic conferences and hundreds of community events welcoming tens of thousands of guests through its doors.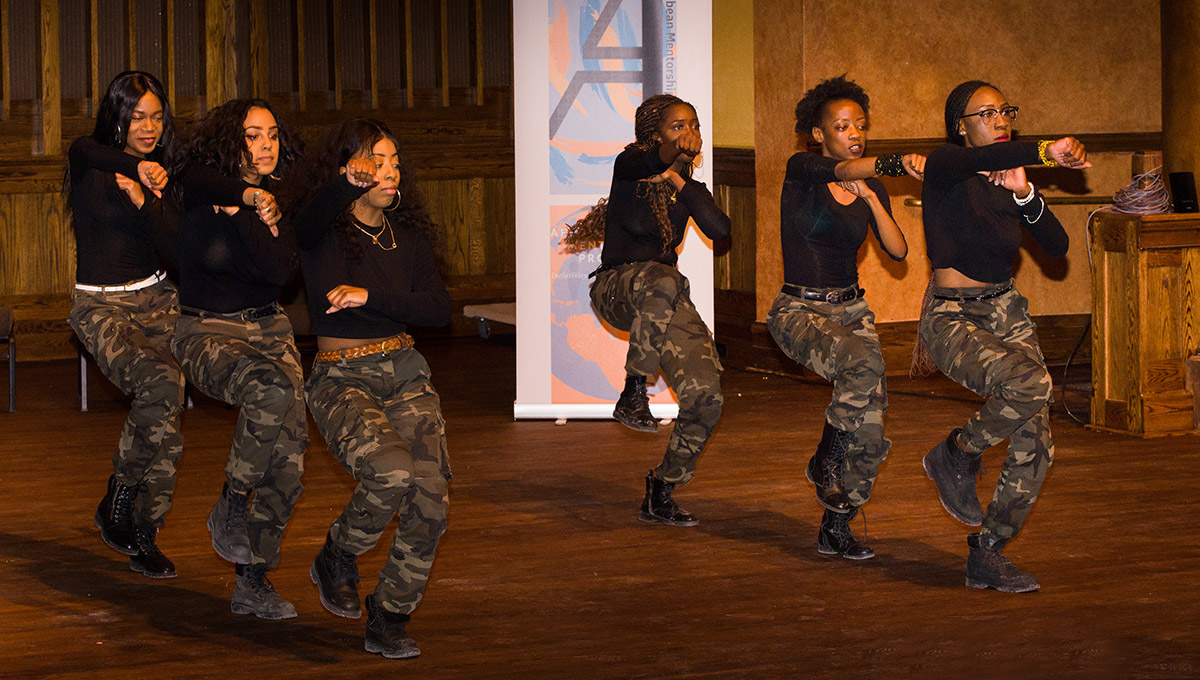 Sustainable and Energy Efficient
Built in 1912, then reconstructed after a fire in the 1960s, the stone heritage building is providing Carleton engineering and architecture students with the opportunity to work in a type of space that simply doesn't exist on Carleton's main campus. Engineering students have collaborated with community organizations to determine how the Carleton Dominion-Chalmers Centre can be made more sustainable and energy efficient.
In the years to come, a building master plan and upgrades to the electricity system will enable fuller use of the 37,000-square-foot centre. And it's a good thing, because as Brown sees it, there is still plenty of room to grow – and plenty of ways to do it.
"Our objective is to make sure that programming is multi-generational, diverse and inclusive." she says.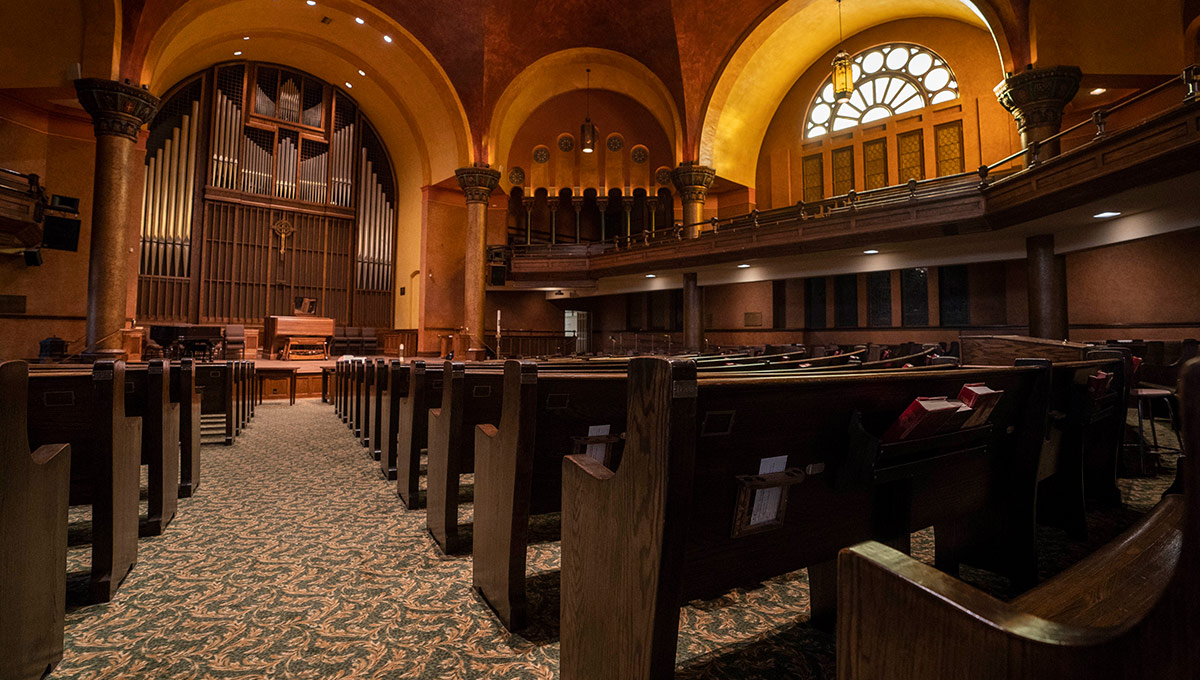 "On any given day or night, we can have various events happening in the building simultaneously. One night alone, we had a fusion ensemble rehearsing upstairs, drama classes rehearsing downstairs, and the National Arts Centre Orchestra with OrKidstra collaborating in the main hall on a fantastic presentation about overcoming homelessness through the power of music. At the same time in Woodside Hall, various Ottawa community associations came together to present a police chief event moderated by CBC's Adrian Harewood investigating wellness and safety in the community. Our small team is so proud to support the wide range of arts, performance and learning activities. The building and its programming is already so exciting, and is still evolving."
A performance by the Ukulele Orchestra of Great Britain was planned for April 7, 2020 to celebrate the year but was cancelled as a result of the pandemic.
"It is extraordinary times," says Brown.
"And, while it is a strange that we are unable to commemorate the (one-year anniversary) occasion in person at events and activities in the building – we still give thanks to and honour the amazing people and organizations that were part of this inaugural year.
"We are sharing photos and reflections on social media this month that showcase the breadth of programming and community collaborations that have made the year so special."
Follow @CU_CDCC on Twitter.