By Matt Gergyek
Photos by Chris Roussakis
Ontario's Minister of Seniors and Accessibility, Raymond Cho, toured Carleton University to get an inside look at how it is pushing the boundaries of accessibility and inclusion.
The tour held on Aug. 22 was organized by the Paul Menton Centre for Students with Disabilities (PMC), which provides academic and support services, and the Research, Education, Accessibility and Design (READ) initiative. It was designed to highlight, celebrate and cultivate Carleton's expertise, leadership and collaboration with the community to create greater accessibility and a more inclusive world.
"We wanted to show that . . . we're on the leading edge of accessibility and inclusion," said Dean Mellway, special adviser to the READ initiative.
"Every individual should have access to and full inclusion in society, regardless of whether they have a disability or face any other barrier. It's a long time coming."
Cho, who knows about disability firsthand after suffering a stroke in June, was impressed by Carleton's commitment.
"I'm very honoured to be here … you run an excellent program," said Cho, who visited various locations on campus.
"We're fostering a real culture of accessibility in everything that's being done on campus," said Carleton President Benoit-Antoine Bacon.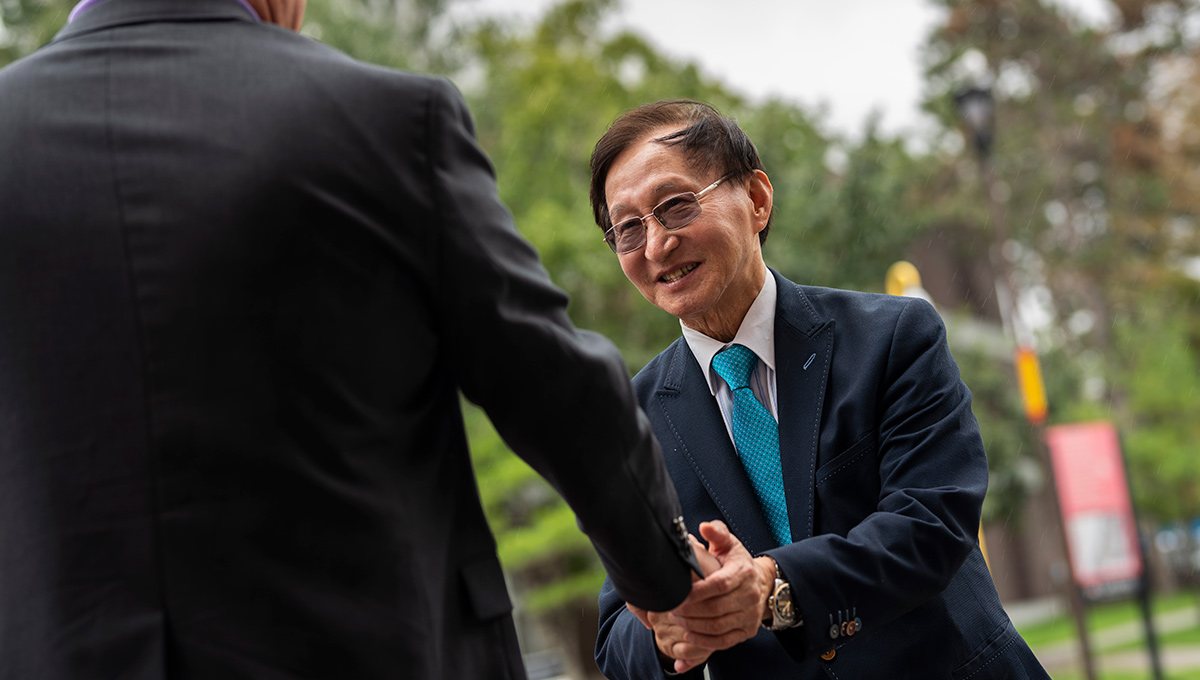 An Accessibility Initiative That is Unique in Canada
The tour kicked off at Prescott House, where Cho was introduced to Carleton's Attendant and Personal Care Services Program for students with disabilities in residence. The program, which runs 24 hours a day, is the only one of its kind in Canada and gives students with disabilities who face barriers to completing a post-secondary education the opportunity to do so.
From there, the party travelled to the Advanced Biomechatronics and Locomotion (ABL) Laboratory in the Canal Building to see some of the accessible designs by Carleton students — from a balance aid system to a rehabilitation robot used to help stroke victims work through therapeutic motions.
"We want to try and raise the quality of life for people with disabilities and give them access to every opportunity," said Jacob Booth, a master's student in Electrical and Computer Engineering.
Carleton students also regularly excel in the Innovative Designs for Accessibility (IDeA) competition, now run by Universities Canada, which challenges students to develop innovative, cost-effective and practical solutions to accessibility-related issues.
Cho then sat down with READ Director Boris Vukovic his staff to learn more about the program and the upcoming launch of the David C. Onley Initiative for Employment and Enterprise Development.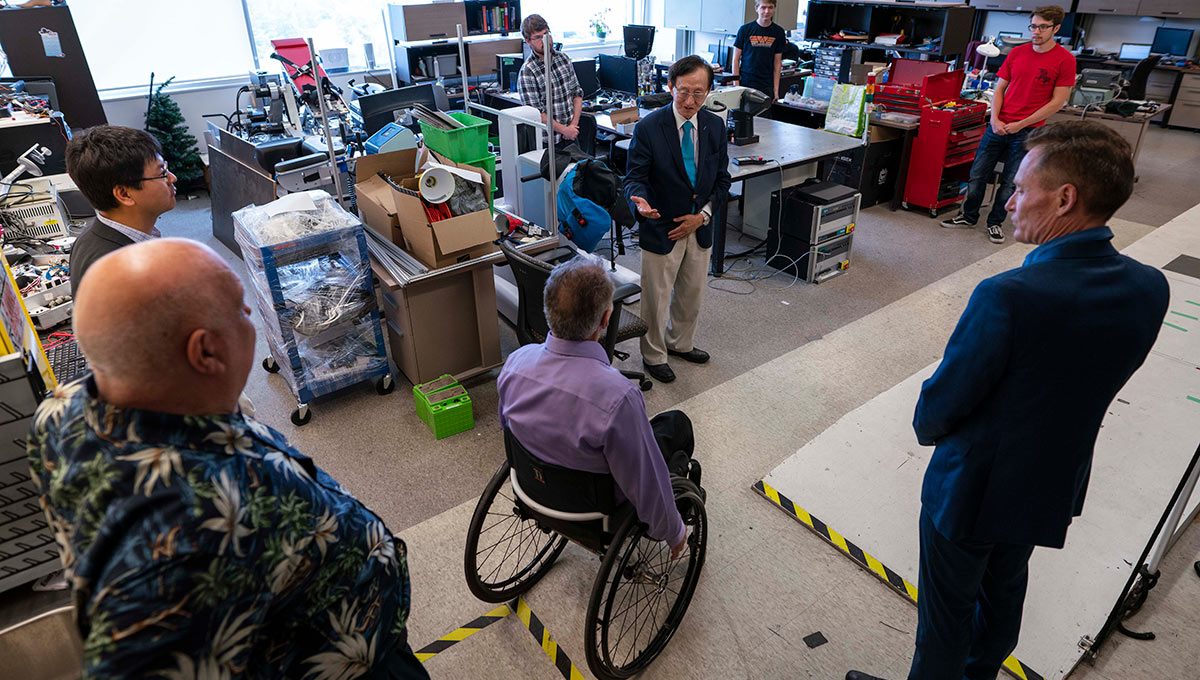 Developing Knowledge, Resources and Tools
The Onley initiative is a $5-million partnership between four of Ottawa's post-secondary institutions (Carleton, University of Ottawa, Algonquin College and La Cité) funded by Ontario's Ministry of Training, Colleges and Universities. It will develop knowledge, resources and tools to support students with disabilities in advancing their careers.
Thanks to the efforts of the Carleton's wide array of resources and accommodations, students with disabilities are graduating on par with those who do not have disabilities.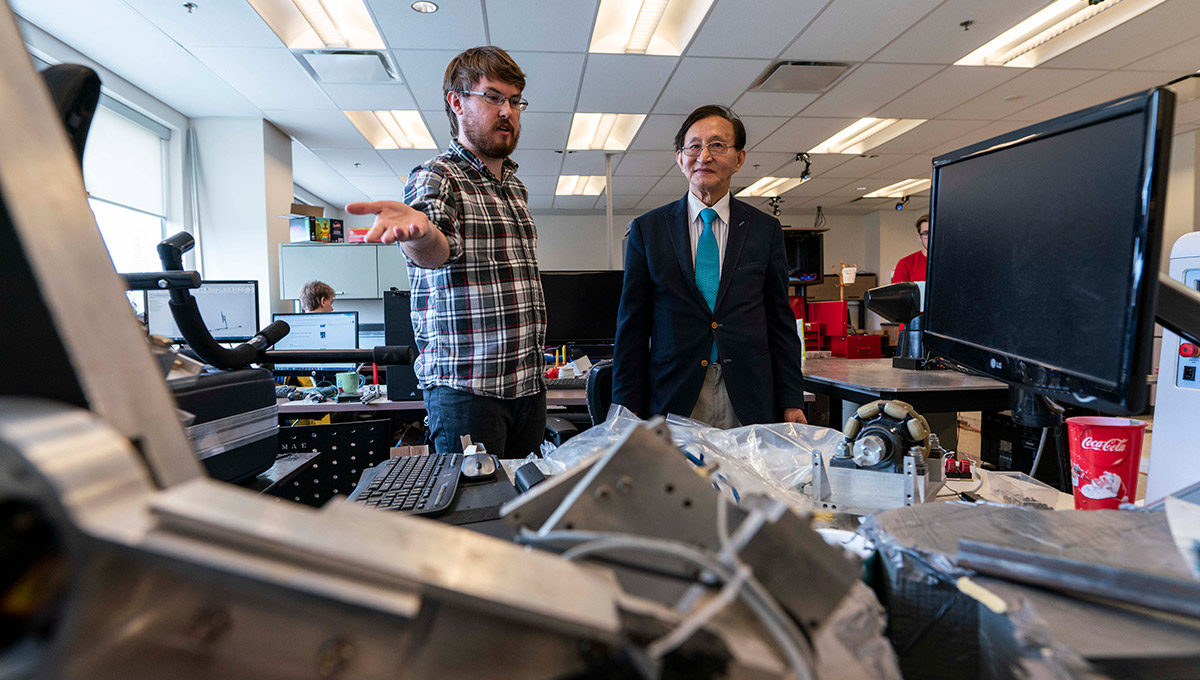 However, a gap does still exist when it comes to employment outside of university — in 2011, just 49 per cent of Canadians with disabilities aged 25 to 64 were employed, in sharp contrast to the employment rate for Canadians without disabilities sitting at close to 80 per cent, according to Statistics Canada.
"That's a 30 per cent difference, that's huge," Vukovic said. "We want to change that."
The Onley Initiative, along with the university's recently launched Carleton University Accessible Experiential Learning (CUAEL) project, aims to bridge the gap by connecting students with disabilities to employment and entrepreneurial opportunities to provide them with hands-on workplace experiences.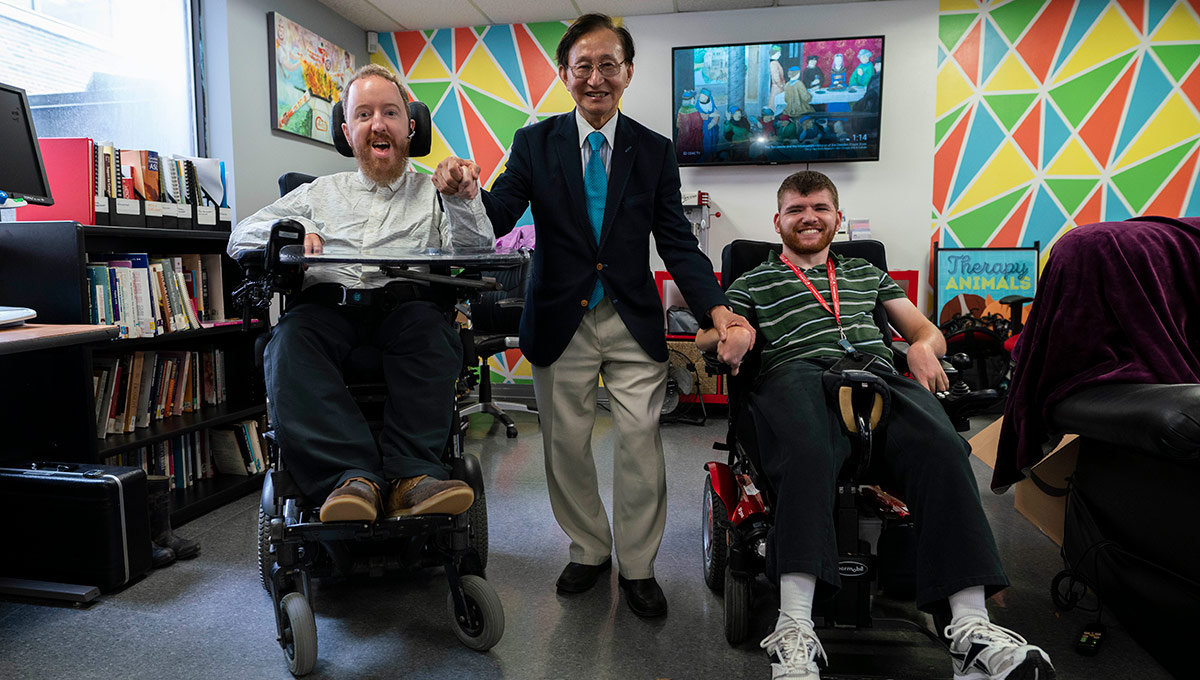 An Empowering Opportunity
Rebecca Andre, who works at the Student Experience Office (SEO) through the CUAEL project, spoke about how empowering the opportunity is for her.
"I have been surrounded by so much support, so much community, it's been amazing," she said.
"I have the confidence to put myself out there."
One of the most important parts of the CUAEL project for Andre is the fact that it encourages employers to look beyond a person's disability.
"Removing that barrier is so freeing . . . it's that phenomenal relief," she said.
---
---
Cho also had the chance to meet some students with disabilities at the Carleton Disability Awareness Centre (CDAC) run by the Carleton University Students' Association (CUSA).
"Carleton was the first place I was in an educational setting on my own," said Hollis Peirce, a Carleton History student who spoke about the value of the centre. "CDAC was a big part of helping me get incorporated into the student life . . . I hope other universities across Canada are able to follow suit."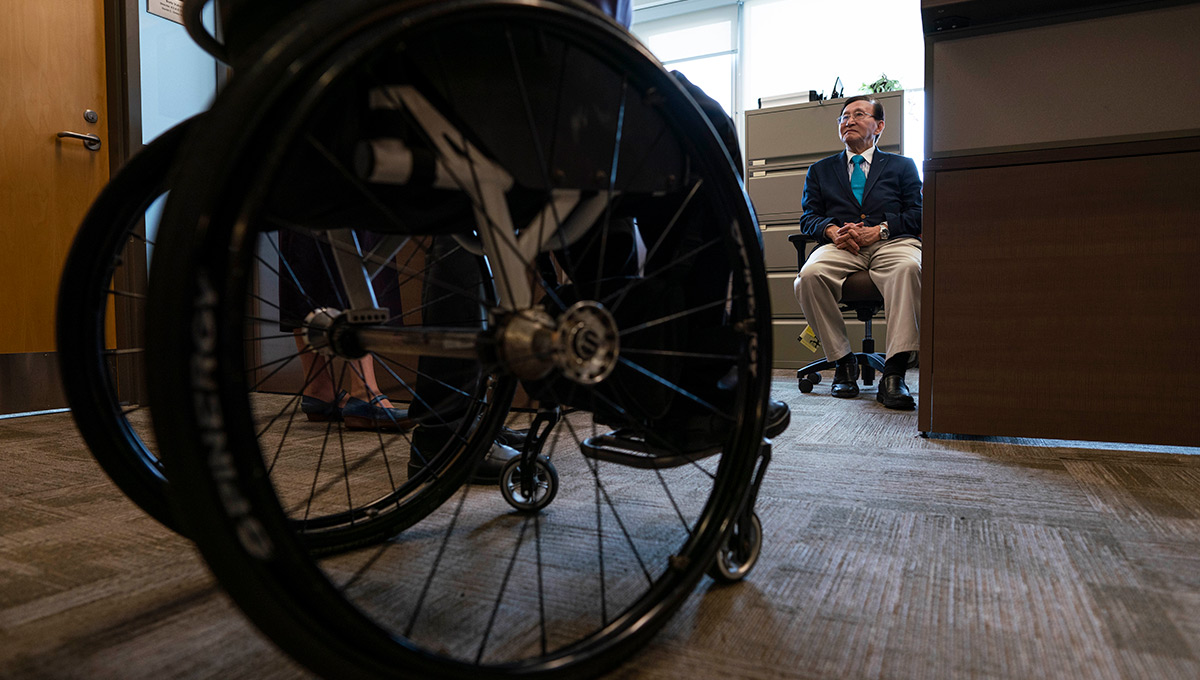 Realizing Human Potential
The tour came to a close with a group meeting and tour of the PMC with Director Larry McCloskey and the team to learn more about the programs and services offered through the centre.
Since opening in 1990, the PMC has been leading the way. There are currently about 3,000 students with disabilities registered at the centre and they are supported by 1,800 volunteers, many of whom are note-takers.
"Our job is to realize human potential," McCloskey said.
"That's what matters most of all."
Outside of the PMC, READ initiative, CUAEL project and accessibility research, Carleton is engaged in other hallmark inclusion initiatives.
The From Intention to Action (FITA) program supports students experiencing stress and mental health issues through counselling sessions.
The Make the CUT program, held twice a year in partnership with Algonquin College, provides upper-year high school students with disabilities orientation and support on their transition to post-secondary education.