When someone is diagnosed with a serious illness, they often reflect on their life and ask whether they're spending their days in a meaningful way.
Last March, in the busy lead-up to the launch of her first documentary film, Komal Minhas was told she has dermatofibrosarcoma protuberans, a rare but highly treatable form of skin cancer.
After the initial fear and anger subsided, Minhas, who is in her mid-20s and graduated from journalism school at Carleton in 2012, looked back at her life so far.
"I realized," she says, "that I'm doing exactly what I want to do."
Minhas, who runs a multimedia storytelling company called KoMedia, is the co-producer and distributor of Dream, Girl, which shares empowering stories of female entrepreneurs.
The doc made its debut at the White House in late May as part of the White House Council on Women and Girls' Women and Entrepreneurship Event. A couple weeks later, more than 600 people attended a red carpet gala for Dream, Girl at the iconic Paris Theater in New York City.
The film "offers an inspiring look at what it takes to make it in the business world as a woman," reported The Huffington Post. "It's representative of the diverse culture we live in, which isn't something that can be said for the majority of movies produced in Hollywood."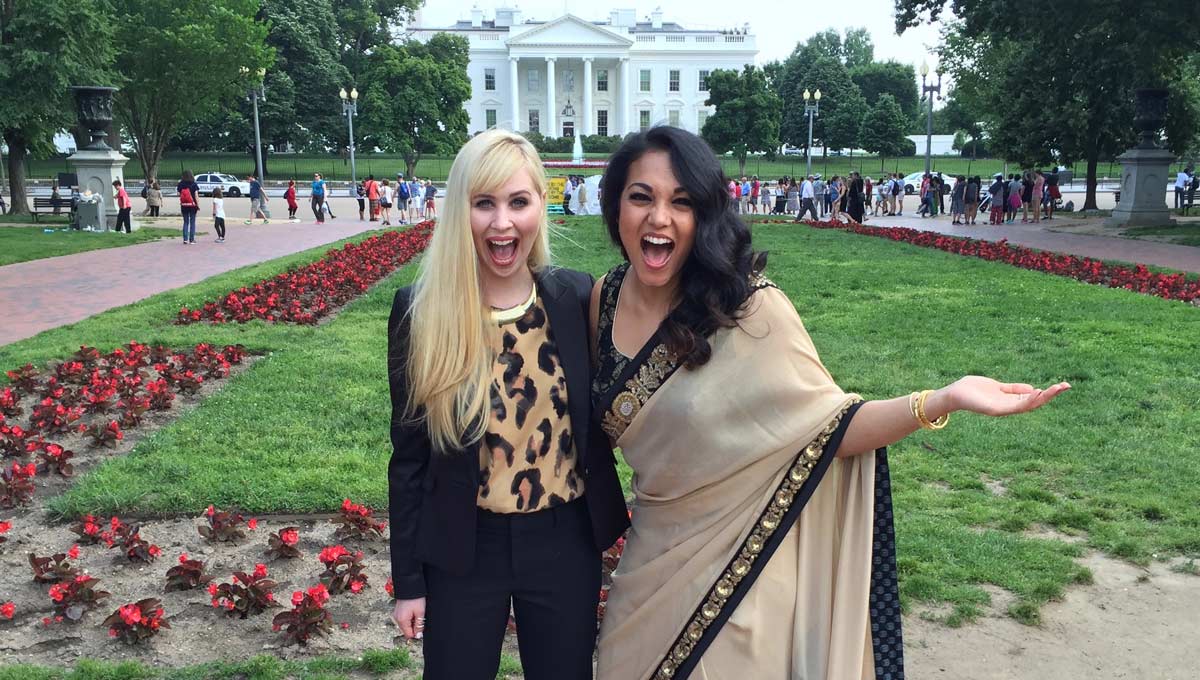 Minhas, who had an operation in early May and another in mid-July, was well enough to attend both screenings alongside director/producer Erin Bagwell. "It was surreal," she says about the White House event. "It was my first pain-free day after surgery.
"Erin and I looked at each other and said: 'We got ourselves here. Let's celebrate! We're never going to premiere our first film at the White House ever again.'"
Minhas's attitude toward cancer is just as inspiring as the stories in the film. But the path she has taken to get here, from childhood in northwestern Alberta to her studies at Carleton and a series of impressive post-grad pursuits, will convince you that her greatest accomplishments remain ahead.
Journalism provides the skills
As a first-generation Canadian growing up in the industrial and agricultural city of Grande Prairie, Alta., Minhas, she was thankful for the privileges afforded by her parents' hard work.
They didn't want her to get a job during high school, so she channelled her energy into extra-curricular activities, including fundraising projects for cancer research and victims of genocide in Darfur, Sudan.
She also developed a passion for business and politics, the latter fuelled by the fact that her family was a Liberal household in a very Conservative riding, hosting leaders like Jean Chrétien and Paul Martin when they came to town.
In 2006, Minhas attended the week-long Forum for Young Canadians in Ottawa, meeting charismatic politicians such as Jack Layton and seeing the Carleton campus for the first time. She was hooked on the capital's vibe.
But the high school valedictorian, who excelled in physics, had a tough choice to make: science or business? Instead, she followed her love of stories, both broadcast and written, and enrolled in Carleton's journalism program.
"My hero was Oprah," Minhas chuckles into the phone from Grande Prairie in early July, just days before her second cancer operation. "She really sees and hears people, which can really shift a person's life."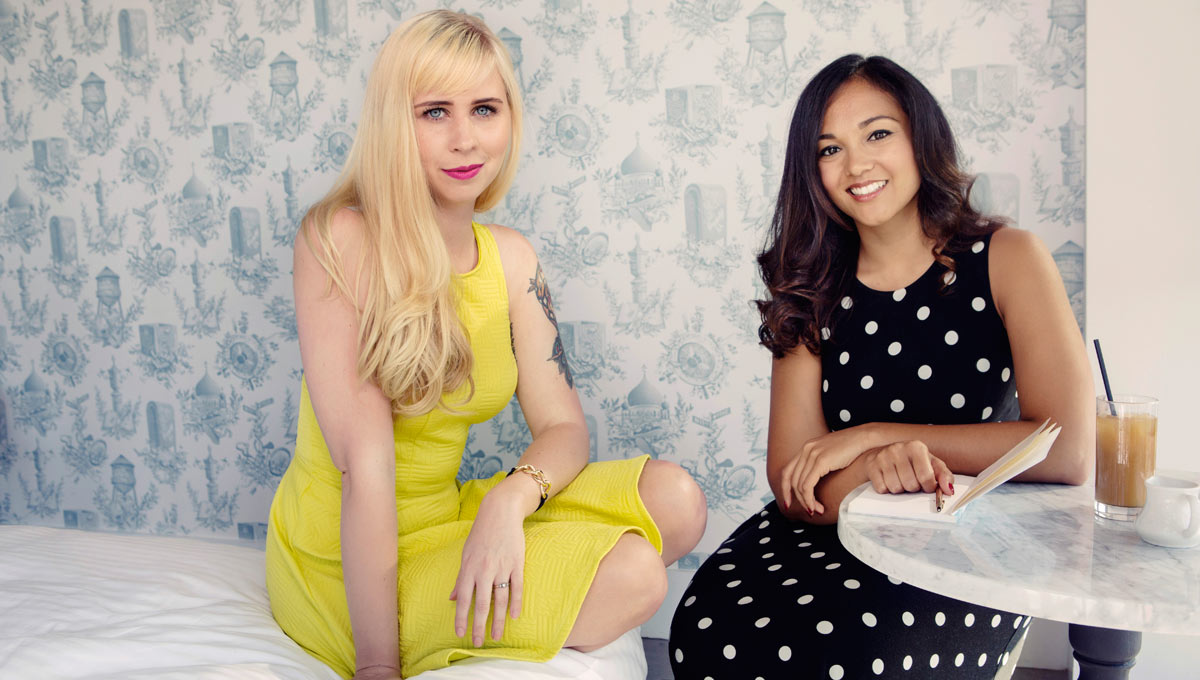 In her second year, while doing multimedia work in former instructor Jeff Sallot's course, Minhas realized that she didn't want to chase a conventional journalism job. She honed her videography abilities and made a mini-documentary after a trip to Palestine with a non-profit, "using the skills I learned at school as a foundation for diving into the meaningful stories that I wanted to help tell."
"Komal was from the outset very interested in video and how it can be used to tell stories in a lot of different ways," says Carleton Journalism Prof. Christopher Waddell, one of her former instructors. "The journalism program gave her the basic skills she needed and the opportunity to try different things, but it was her own imagination and drive that turned that into successful projects and ventures.
"She graduated at a time when it was starting to be easier and clearer for students to contemplate their own entrepreneurial futures because video equipment was less expensive, more portable and easier to use, so a career as a freelancer or developing your own production company was suddenly possible.
"Komal had a very strong sense of what she wanted to do and it was clear that nothing was going to stop her from achieving her goals and objectives," continues Waddell. "She can be very single-minded in pursuit of those goals, but in a constructive. not destructive way. She also was good at working with others, recognizing that she can't do everything herself, but confident that if she can explain to others what she thinks should be done, they would help out."
Minhas, who co-founded the tremendously successful Relay for Life cancer fundraiser while at Carleton, won the university's prestigious Henry Marshall Tory Award at graduation, recognizing her exceptional academic achievement and extra-curricular leadership.
Focusing on her own company
KoMedia, which started as a media production and consulting company and then morphed into a "storytelling engine" and distributor, was launched as a Facebook page while Minhas was still an undergrad. She formally incorporated the business in 2013 while working toward a graduate diploma in social innovation at the University of Waterloo.
A short-lived internship and then a job, at a think tank in Toronto and a co-working space in Ottawa respectively, convinced her to focus on her own company, which now counts a pair of fellow Carleton journalism graduates — Diana Matthews and Kylie Kendall— as full-time employees.
Then she saw the Kickstarter trailer that Bagwell had made for Dream, Girl — and Minhas dropped everything. At the end of their first Skype conversation, it was clear they would be collaborators.
"Working with Erin on this film was my calling," says Minhas. "In the trailer, I saw women who looked like me — women who had started companies and were talking vulnerably and authentically about how tough and how rewarding the experience was.
"I knew I had to part of the team that would bring their stories to the world. If we continue to have conversations like the ones in the film, we'll continue to see positive change."
Thus ensued a whirlwind immersion in the world of documentary film.
Brooklyn-based Bagwell, who had quit her day job to concentrate on feminist storytelling, had never directed a feature-length film. But she raised more than US$100,000 through Kickstarter, hired an all-women crew and got to work.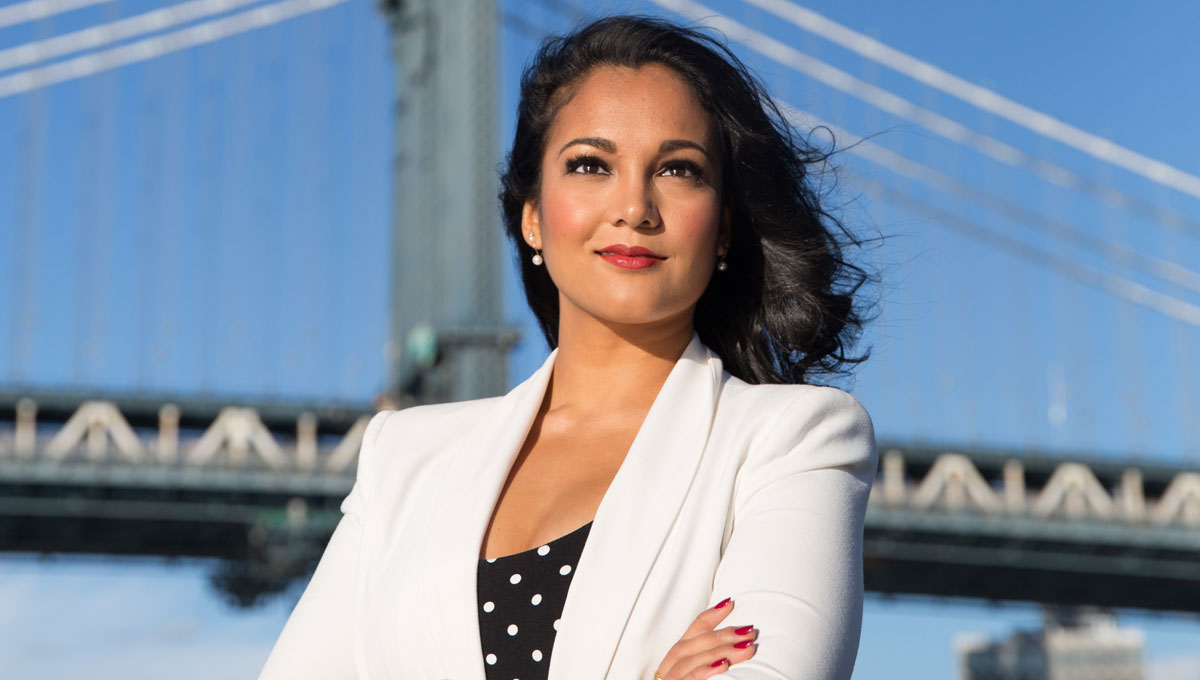 There were setbacks, such as when their executive producers watched the initial 60-minute cut and suggested they start from scratch (which Bagwell and Minhas did). But also tremendous encouragement, including a surprise invite for Minhas to join a panel on women in film at the Cannes film festival in 2015, and networking victories the same year at Sundance (although actress Mindy Kaling turned down Minhas's impromptu request to be their narrator).
Bagwell made all the creative choices, deciding to feature Minhas on camera because her story embodies the film's themes. Minhas handles much of the business side, opting for a "disruptive distribution model" that will bypass traditional theatres and revolve around community screenings.
Coming soon to a city near you
In addition to the Washington and New York City premieres, and a screening in New Zealand, Dream, Girl has been shown at Twitter offices worldwide, and they've received more than 300 requests for screenings in 25 countries. Stay tuned for details of an Ottawa event in early October.
Although Minhas has had to reduce her workload and simplify her life during her cancer treatment — to make sure she gets enough rest and eats healthy food — she and the team are still aiming to reach 1,000 screenings worldwide and strike a deal with Netflix by the end of next year.
And while they're still very much immersed in the humbling and exciting effort to promote and distribute Dream, Girl which in early August landed Minhas and Bagwell on Oprah's inaugural SuperSoul 100 list of "awakened leaders who are using their voices and talent to elevate humanity," the pair are also thinking ahead to a book about the project, and then more films featuring strong female role models.
"The entertainment industry is huge," says Minhas, "and the skill set you get out of journalism school is applicable in so many ways. Carleton left an indelible mark on my life."
"Komal was a remarkable student in every respect," says Allan Thompson, another of her former professors.
When Minhas won a scholarship after her high school graduation, he recalls, the first-year undergrad donated the money to the journalism program's Rwanda Initiative — a contribution that allowed a pair of Rwandan journalists to travel to Kenya for professional development.
"That floored me," says Thompson. "Some people who say they believe in causes seem like wide-eyed activists, but she has used her skills, determination and motivation to make a big impact.
"She created a career path that took her in the direction she wanted to go. In the current market, it's critical to have the energy and vision to chart your own course."
Photo credits. Homepage photo: Mitchel Pennell. First photo: Mitchel Pennell. Second photo (White House): Diana Matthews. Third photo (balloons): Marika Washchyshyn. Fourth photo (on set): Francesca Kustra. Fifth photo: Getty Images. Sixth photo: Aurora Chiste. Oprah photo: courtesy Komal Minhas. Final photo: Valberg Imaging.