By Jena Lynde-Smith
Photos by Bryan Gagnon
On Feb. 10, Carleton University officially launched its Future Learning Lab, a 34,000 square foot space that will uniquely benefit students through hands-on experiences with augmented and virtual realities and will enhance Carleton's leadership in digital and immersive learning.
The new space was made possible through generous financial support from the Ministry of Colleges and Universities. Carleton was awarded $2-million in funding over two successful rounds of the Training, Equipment and Renewal Fund, which was matched by funds from the university, for a total investment of $4-million.
"With these investments, we are leap-frogging to the forefront of digital learning, immersive technologies and use of extended reality (XR) in educational settings," said Carleton President and Vice-Chancellor, Benoit-Antoine Bacon.
"The Future Learning Lab is interdisciplinary in nature, and poised to have a meaningful and transformational impact on the teaching and learning culture at the university, while at the same time improving student engagement, learning, graduation rate, and employability."
The bright, modern lab, located on the fourth floor of Carleton's MacOdrum Library, houses spaces for studying, events and workshops, along with an exciting XR (mixed-reality) equipped space. It is already set to expand with the development of an Experiential Learning Hub. The hub will include three interconnected spaces – a teaching studio, experience studio and creation studio – and will be equipped with a hybrid classroom, XR technologies, multimedia creation suites, digital display boards, an open space for VR exploration and much more.
The variety of spaces and options available to students will provide experiences essential for the future of learning and working. Carleton's partner eCampusOntario has also provided support for this initiative.
"The future of work is not about humans being replaced by machines," said Robert Luke, CEO of eCampusOntario.
"Rather, it is about the evolution of human skills and competencies that enable us to work alongside ever more complex machines."
"In order to work effectively in this future, we need to prepare learners. The Future Learning Lab will do just that."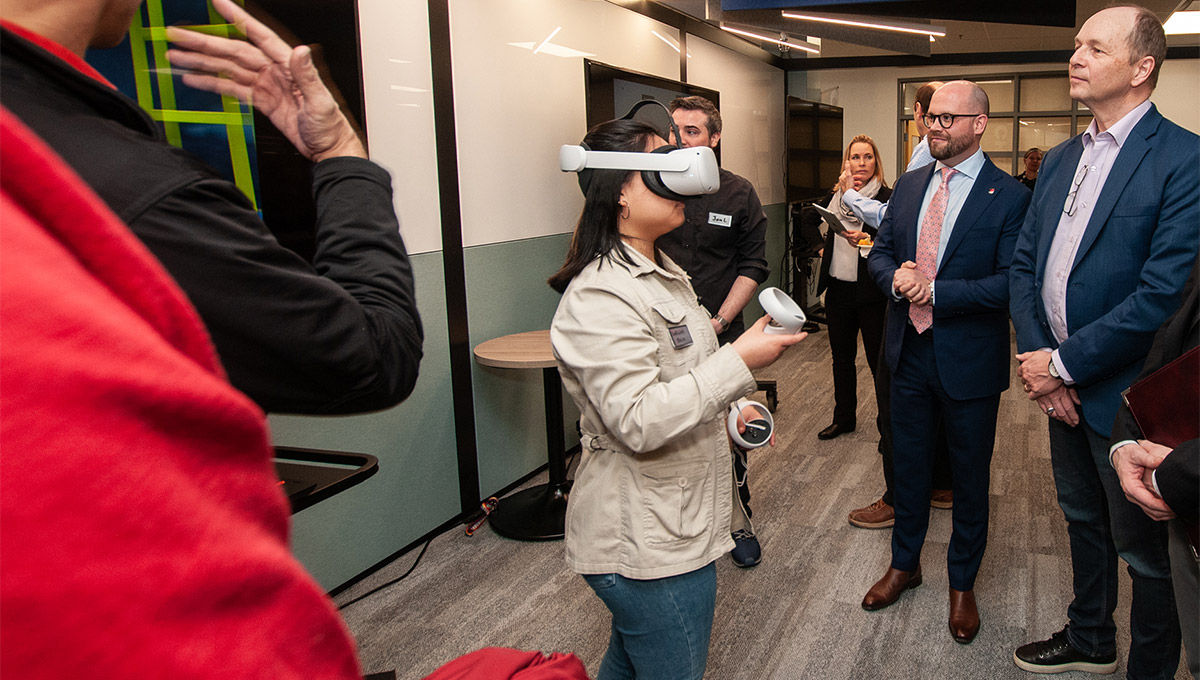 Leaders in Immersive Learning
In the same vein, Carleton has received the Future Skills XR Grant—an in-kind contribution valued at around $50-million over three years— from EON Reality, a world leader in augmented and virtual reality-based knowledge and skills transfer for industry and education. This contribution will provide the Future Learning Lab with access to the EON Mixed Reality (XR) platform, learning programs, licences and hardware. Their network owns the world's leading AR/VR library for education and industry with over 8,000 applications and more than 40 million users globally.
"At EON, we truly believe that knowledge is a human right," Mats Johansson, president of EON, said.
"We want to make it available, affordable and accessible for everyone on the planet."
The implementation of this technology on campus will drastically enhance the student learning experience, allowing them to acquire new skills, and ultimately set them apart from graduates from other institutions. The XR technology will provide instructors with an opportunity to enhance their curriculum and engage in teaching and learning innovation.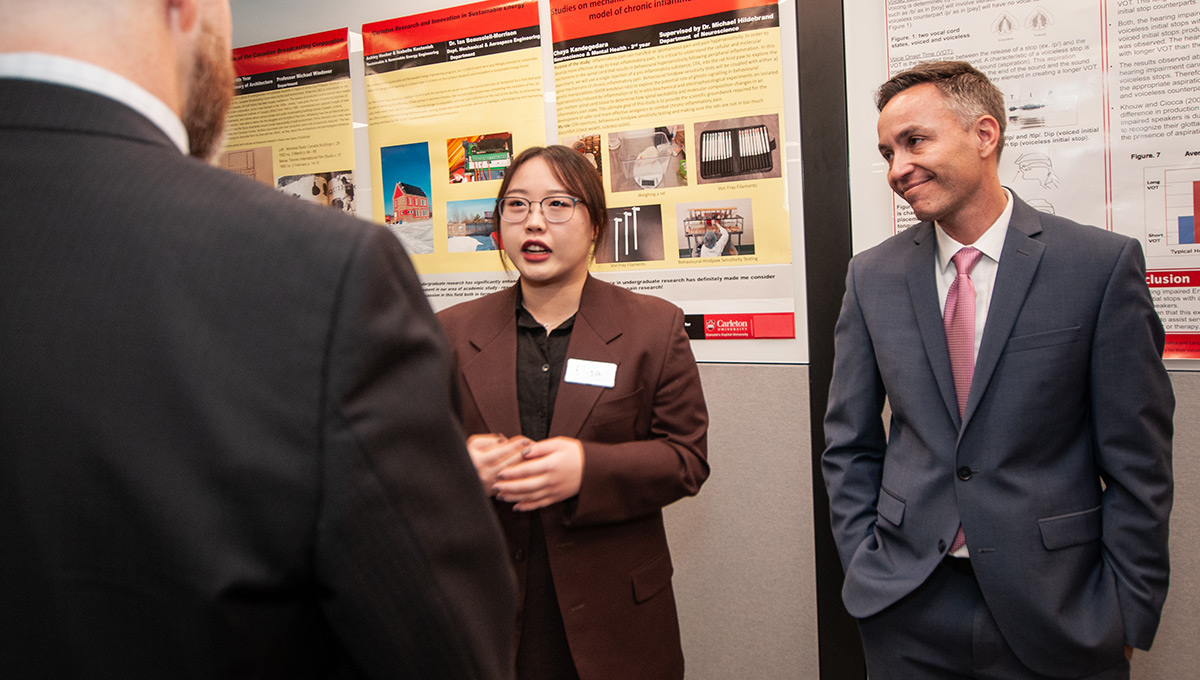 Aside from its innovative physical space, the Future Learning Lab hosts a set of programs designed to foster innovation and incentivize student-centred ways of teaching. These include the Future Skills Innovation Network (FUSION) project, the Internship-Carleton University Research Experience for Undergraduate Students (I- CUREUS) and the Students as Partners Program (SaPP).
As outlined in Carleton's Strategic Integrated Plan, the university is dedicated to approaching teaching and pedagogy with imagination and new expectations. The launch of the Future Learning Lab, development of the Experiential Learning Hub and implementation of EON's XR technologies are significant strides in this strategic direction.
"The tech we are adopting enables students to engage in hands-on learning experiences and acquire skills as part of a rapidly growing industry," said Carleton's Provost and Vice-President (Academic), Jerry Tomberlin.
"These collective efforts will help ensure that Carleton continues to be a leader in digital learning and immersive technologies in Ontario and Canada."