By Ellen Tsaprailis
Photos by Justin Tang
It's rare for an older sister to walk across the stage to accept her undergraduate degree alongside her brother.
And study the same subject and get the same degree.
Then get the same full-time job upon graduating to save money and prepare for the future.
Hoping to become doctors one day.
For Esther Munezero and Elysee Iraganje, who have completed Bachelor of Science degrees in biochemistry at Carleton University, the path to donning Convocation gowns has been full of challenges.
Separated from their parents because of political unrest, with no choice of returning to their home country, they were forced to adapt to a new life a continent away to pursue academia and stay safe.
Less than two years apart in age, the refugee siblings love science and initially thought about biology before quickly turning to biochemistry and finding it was the right mix.
"Taking biochem allowed us to explore a broader range of research projects and to focus more on human-related research, which was what we were looking for," says Munezero.
Munezero and Iraganje are from Burundi, in East Africa. In Burundi culture, each person in a family has a different last name based on individual meaning and how the family situation is that year. Every name tells a story. Munezero means "joy" and Iraganje means "God reign."
A younger brother is also here in Ottawa studying biology at the University of Ottawa. The three siblings live together and support one another, with the rest of the family stuck in limbo.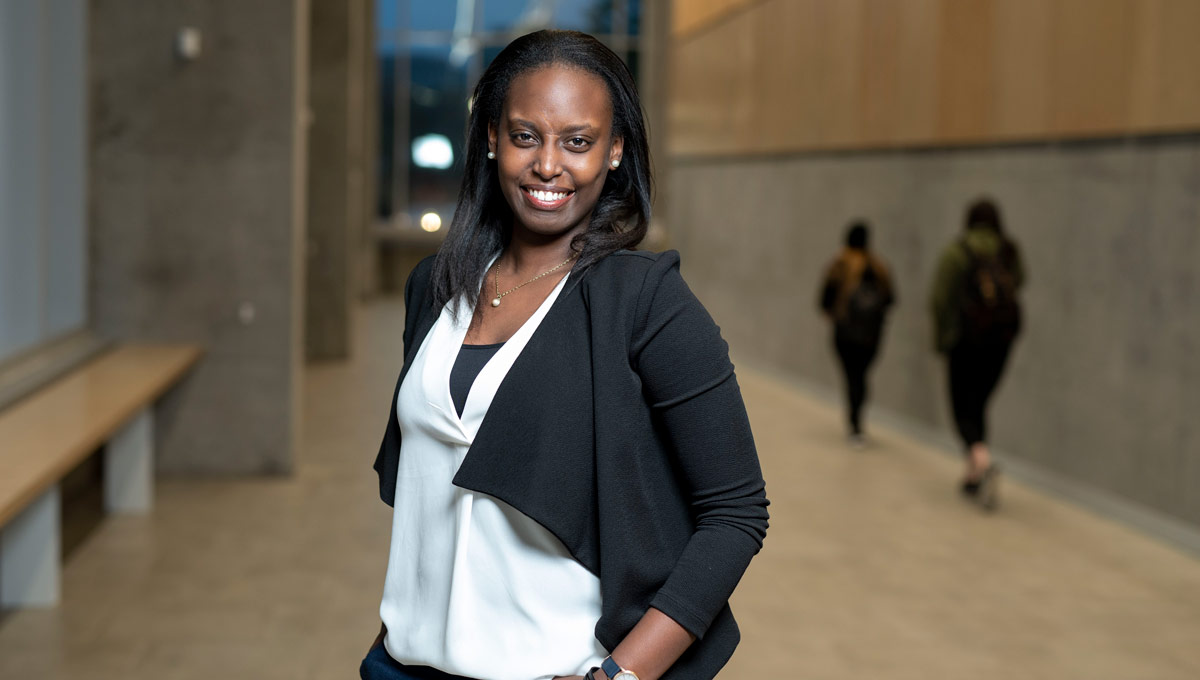 Forced to Flee
Munezero explains the political unrest which began in Burundi in 2015 forced her family to flee their country.
"My parents became targets due to their position in the community. They are doctors and were running a non-profit organization and (also) were deacons in the largest non-Catholic church in Burundi. The government wanted them to use their position to influence people's votes and opinions through their position, which they refused to do," says Munezero.
"They became targets, and soon after (they and) the organization were threatened by police and the presidential security forces. My parents and my little brother managed to get out of the country and go to Uganda just before the police started coming around at our home."
At the time that their parents and youngest brother fled Burundi, Munezero, Igaranje and their other brother, Joshua, were already in the United States studying at Oklahoma Christian University.
Munezero was in her third year of biochemistry when the unrest began. Unable to pay their tuition in the U.S. and only on a student visa, they could not stay any longer. They headed to Canada and claimed asylum in December 2015. An aunt living in Ottawa took them in, but with six children of her own, the three siblings had to get their own place. After seven months living in a shelter they were able to move.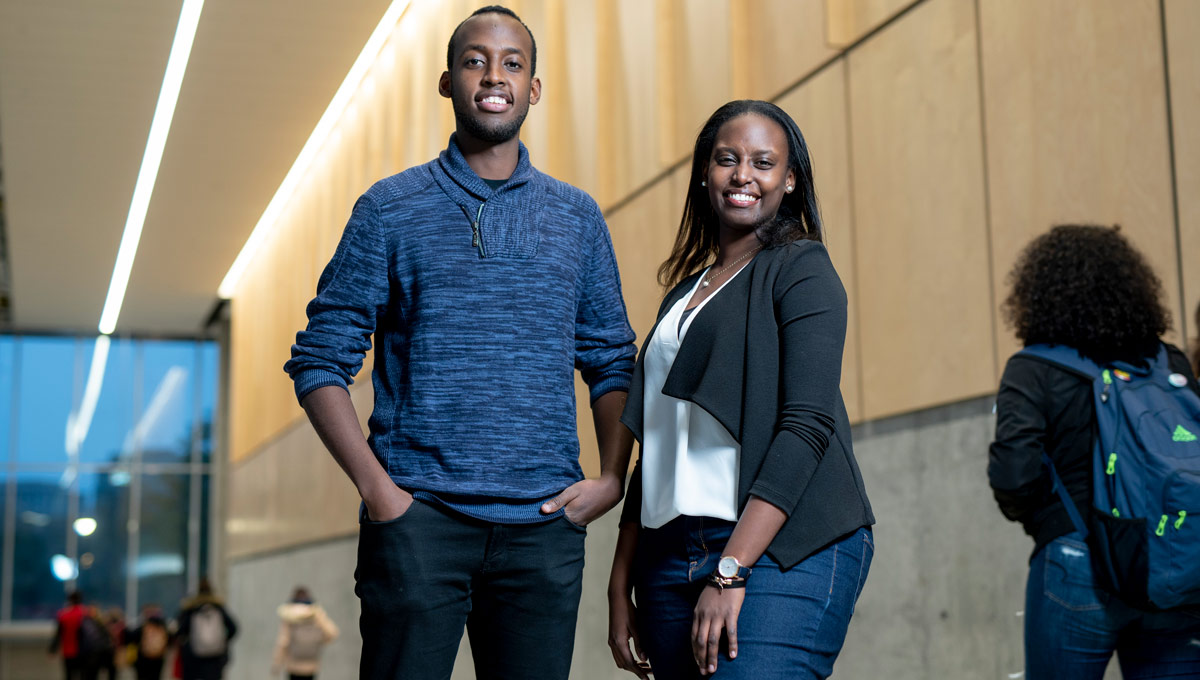 "Once our asylum was granted, all we wanted was to get back into school," says Munezero. "The same day we got it in July, we applied for the fall semester. Luckily, our program was still open and we registered."
The siblings attended the only English-speaking high school in Burundi. However, when Munezero finished in Grade 11, she moved to Kenya to finish a program to have the equivalency to begin studying biochemistry in the U.S. Iraganje was luckier in that the equivalencies changed in the Burundi school system in time for him to complete the requirements to begin at the Oklahoma Christian University with her.
"Here in Canada, most universities will only equate enough credits for two years. A lot of elective courses that were a must in the States did not mean much here at Carleton. Only the core courses that I had taken had equivalent courses at Carleton," explains Munezero. "So at the end of the day, we ended up both just halfway through second year when we transferred.
"With full-time studies every semester, including summer classes, we managed to complete the program in the two years we were at Carleton."
"At the beginning, it was challenging to move to a new town and country," says Iraganje. "Our family relatives helped us get settled well in Canada. The first winter was frightening, but we got used to it and started liking it."
Munezero found it difficult to deal with uncertainty over their refugee claim and whether they would be able to continue their university studies.
"Being halfway through college already, it felt like we were giving up on our dreams and our future just became more uncertain," says Munezero.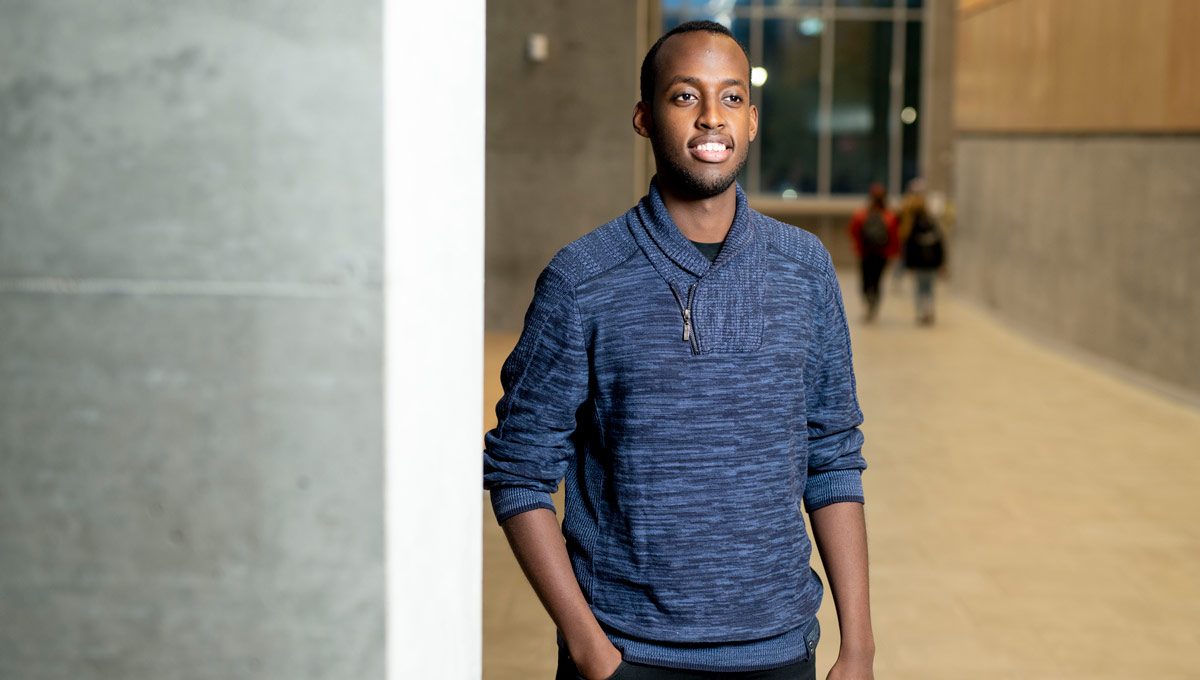 A City With a Different Feel
Now the fear has changed to appreciation.
"Ottawa has a much different feel than the city we were living in in the States. I feel like I meet a different culture every month, it's amazing. Meeting new people has personally burst more and more of little bubbles of the unknown culture. I have met people that I did not ever imagine I would meet in my lifetime.
"Most of all, I have come to learn that there is plenty of opportunities for those who look for them. Carleton itself is full of resources that are available for students. All that is needed is to reach out and someone will help. If they cannot, they would direct you to someone who can."
"Carleton University was a great experience," says Iraganje. "Professors were very nice and eager to help me succeed."
---
More Interesting Reads:
---
Edward Lai is a chemistry professor who supervised Irganaje's thesis.
"Elysee is a very conscientious student who committed much time to his honours project," says Lai. "He worked diligently in our lab. His experimental data analysis was astute and judicious, and his scientific results were well presented in a poster and a thesis. He has many of the fine qualities that are exemplary to other undergraduate students."
PhD chemistry student Adam Taylor also worked closely with Iraganje on his thesis and was inspired.
"I was unaware that he was an asylum seeker from Burundi, only learning about it a month into our work," says Taylor. "I found Elysee to be an incredibly hard worker. He was willing to come in early and stay quite late in order to finish his work, without any complaints. He was very enthusiastic about his project and handled most of the work without the need of assistance.
"Not only did I consider Elysee to be a great scientist, but also a wonderful person."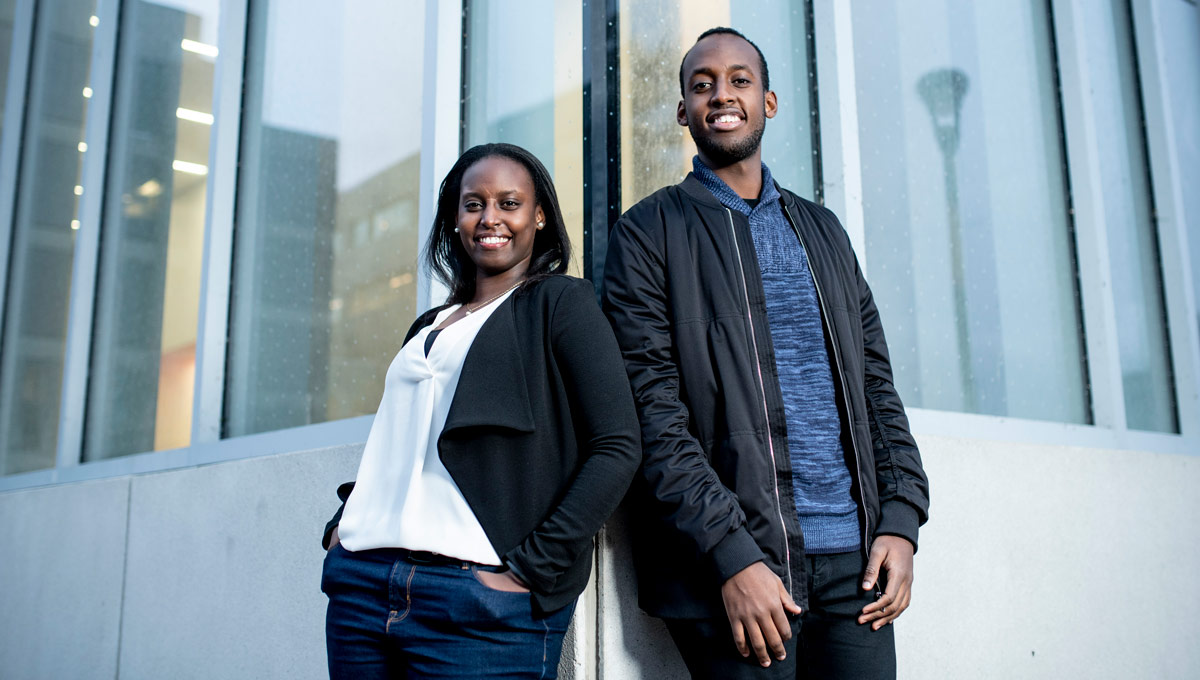 Biochemistry Grads With Bright Futures
Munezero loved her time at Carleton.
"It gave me an opportunity to continue with my studies as soon as possible when I had been told countless times that it was not going to happen that year. I do not think we would have been able to start in the fall if the admission team handling our application was not amazing. I'm really grateful," says Munezero.
"The courses in Carleton were a bit different than what we were used to in the US. One thing I noticed immediately was that the professors genuinely cared about their students. They wanted people to understand the material and pass. That itself spoke volumes.
"Another thing that really stood out for me was the passion the professors had for their fields. I learned so much at Carleton and developed a passion for scientific research. I got the opportunity to do a study that correlated how scientific research directly affects the lives and welfare of the general population. It was like a lightbulb and perfect summary of my undergraduate studies."
Biology Prof. Amanda MacFarlane supervised Munezero's honours thesis and was impressed with her hard work and focus.
"She developed and kept to a timeline for her project, coming in to meet with me in person once a week to discuss her progress. She did very well and produced a nice analysis that we will likely be able to publish as a commentary," says MacFarlane. "She produced excellent quality work."
Reuniting with their parents and youngest brother is the first priority for the siblings.
To help get them to Canada as quickly as possible, the two were able to get full-time customer service representative positions with Thermo Fisher Scientific. Munezero also works part time at a retail job on evenings and weekends to help gather enough funds to not only sponsor their family, but help pay the youngest brother's tuition in Kenya.
"With a gap year, we want to double down and try our best to sponser them – not only so that the threats are not a constant shadow – but so that we plan for graduate school," says Munezero. "I have not seen the rest of my family for over four years now and I super miss them."
Eventually both Munezero and Iraganje hope to become medical doctors. Iraganje wants to become a cardiologist and Munezero wants to help underprivileged communities.
"Growing up, I would go with my parents as they constantly served underprivileged communities in any capacity they could," says Munezero. "It was always a stark contrast of how few physicians we had in some of these communities. My passion was directed to women and children who usually bore the heaviest consequences. It is hard to see young lives so heavily affected for years to come due to small issues that could have been resolved if only they could be seen by a doctor."
Continuing the path forward together has worked for them so far.
"Somehow we always end up together and do everything together. It has kind of become our baseline," says Munezero. "All three of us here in Canada are really close-knit and are basically each other's support system."
Fall Convocation is taking place on Saturday, Nov. 10, 2018. The ceremonies will be broadcast online via live streaming at Carleton.ca/convocation/live.
Wednesday, November 7, 2018 in Convocation, Faculty of Science, International
Share: Twitter, Facebook