By Karen Kelly and Brenna Mackay
Serving the community is a vital part of Carleton University's mission, and it's one that students Stephanie Ellis and Hannah Whale have embraced. From Ellis making meals at a homeless shelter and playing games at a camp for children with autism to Whale supporting students living in residence and mentoring first-year students, their goal is to give back and make a difference.
"A big part of it is that I love to learn new things," explains Ellis, a student in the Interdisciplinary Science and Practice Program.
"I've met so many amazing people with incredible stories who have gone through something. Those experiences have changed my perceptions."
Both Ellis and Whale signed up for Carleton's Campus to Community Days as first-year students. The half-day sessions enable Carleton students to collaborate with Ottawa partners who need a helping hand.
History student Hannah Whale found that early volunteering had a clear impact, giving her the confidence to pursue additional leadership positions, both on and off campus.
"Things kicked off for me when I became a residence fellow in my second year," she explains, adding that that opportunity allowed her to connect with like-minded peers and help others.
In her fourth year, Whale expanded her involvement on campus by taking on various roles within student affairs—and at the same time discovering her passion for helping others.
"This is an age where you're expected to be adults for the first time," she says.
"It's a big transition and all those scary life questions are coming at you at once. Being able to help people navigate through that and offer support is my driving force."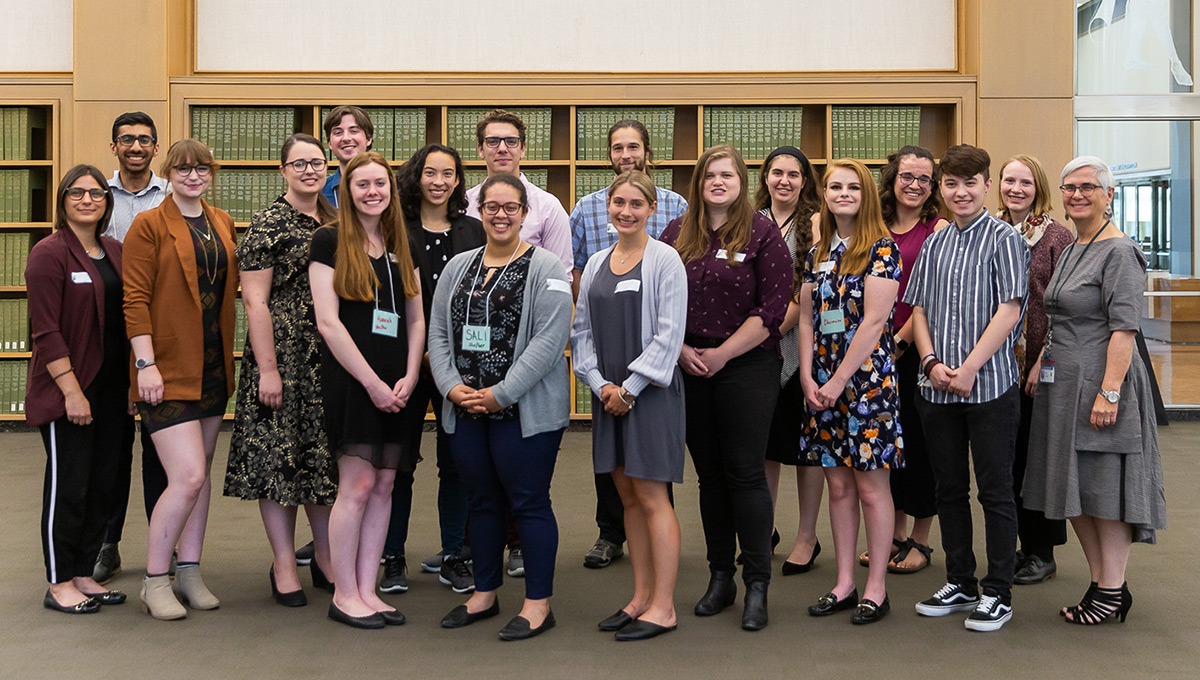 The Value of Diversity
As a volunteer and now employee with the CUSA Wellness Centre, Whale runs the centre's social media platforms, shares wellness resources and co-ordinates events. Through this work, she has also gained a deeper understanding of the value of diversity and how to use her privilege to uplift marginalized voices.
"I've tried really hard to include myself in those conversations and not be afraid of the discomfort," she says. This includes supporting and crediting ideas that her BIPOC colleagues bring forward and incorporating student feedback into future programming.
"I realized that what students really want from their services is an intersectional approach and nuance," Whale shares.
At the Wellness Centre, this meant addressing a range of systemic issues and providing safe spaces for difficult conversations.
Upon completing her degree in June, Whale plans to stay at Carleton for the summer to continue working at the CUSA Wellness Centre and volunteer with Kids Help Phone, with the long-term goal of working in higher education. In the fall, she will begin a certificate program "Serving Students in Higher Education" at the University of Toronto
Ellis has transformed the skills she learned as a volunteer into employment. She is the student team lead in Experiential Learning, working with the Student Experience Office. That means she works with the same programs where she first volunteered—Alternative Spring Break, Campus to Community days, and also the First Year Connections mentorship program. But even though she has a paying job, she will still step out of her role and volunteer.
"I'm not going in with expectations. I'm not going to change someone's life or solve a big problem," she says, "but if I can make someone happy, then I did something good that day."