By Joseph Mathieu
Photos by Chris Roussakis
In some parts of the world, no matter the content of their research and teachings, academics in all disciplines are systematically silenced.
On Sept. 19, 2018, Carleton University hosted an enlightening talk with Yemeni nuclear physicist Mustafa Bahran and Iranian Kurd linguist Rahim Surkhi as the two scholars at risk shared their personal histories of work and displacement.
"Unfortunately, the situation for Kurds and other ethnicities in Iran is very bad right now," said Surkhi, who has been hosted by the University of Ottawa's Official Languages and Bilingualism Institute and Carleton's School of Linguistics and Language Studies since 2017.
Surkhi explained how Iran's many ethnic and language minorities are denied citizen's rights and the government suppresses activists, environmentalists and journalists. Human Rights Watch reported in early September that several human rights lawyers and women's rights activists were arrested under charges of public disturbance and publishing lies.
Fifteen years ago, Surkhi was forced to flee Iran to Iraqi Kurdistan following threats to his life for his support of Kurdish rights. He was denied official papers in Iraq while he taught at Salahaddin University-Erbil and received regular threats from Iranian forces.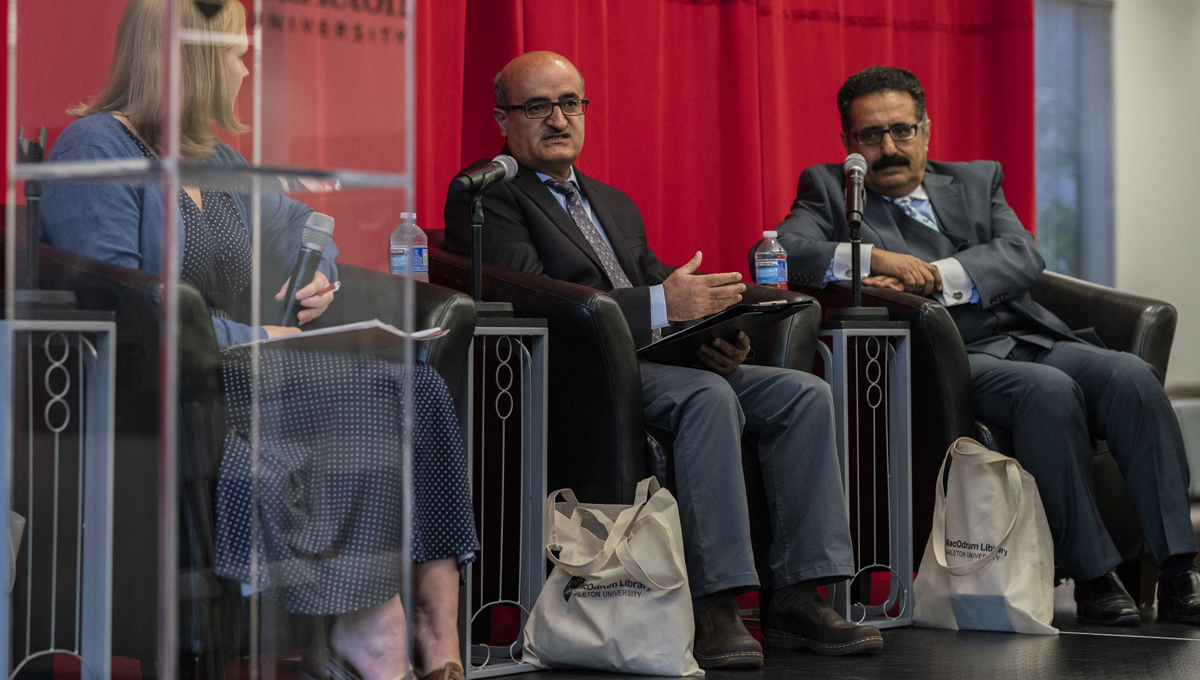 A Long Tradition of Supporting Threatened Academics
Through the Scholars at Risk (SAR) Network and supported by the Institute of International Education's Scholar Rescue Fund (IIE-SRF), Carleton invited Surkhi for a year-long fellowship last year. This summer, Surkhi renewed his collaboration with Carleton for another year of teaching and research.
Bahran, another SRF fellow, was invited to join Carleton's Department of Physics after completing a year as a visiting professor at the University of Oklahoma.
"I cannot start to say anything without thanking the Institute of International Education's Scholar Rescue Fund . . .  for actually rescuing me," he said.
In his native Yemen, Bahran was a distinguished nuclear physicist and public servant. He lectured at Sana'a University and established the university's nuclear and particle physics lab. He also served as a government adviser on science and technology, and as minister of electricity and energy. Throughout his career, Bahran promoted responsible and peaceful use of nuclear energy for medicine, ran a scientific conference and published Yemen's first science journal.
"All of these are destroyed and gone," he said. He asked the audience to "imagine 25 years of your life is destroyed . . . You [have] start all over again."
The Scholar Rescue Fund was established in 2002 as a culmination of the IIE's long tradition of supporting threatened academics. Founded in 1919, the New York-based Institute first supported scholars who fled the Bolshevik revolution in Russia, Nazi Germany and the South African apartheid.
Bahran fled his own catastrophe in 2015 as two opposing factions of the Yemeni government sparked a civil war that still churns today.
"In this environment, scientific research has all but stopped and many academics report facing targeted threats for refusing to align with any particular group in the war," said Emily Borzcik, senior program officer at the SRF.
"It was very unsafe to stay," said Bahran. "I would not side with either of the warring parties because these hands will not be tainted with my countrymen's blood."
In three and a half years, the war has devolved into a humanitarian crisis. More than two million people have been displaced, and 22 million people, three quarters of the population, are without regular food, water or basic medical care.
"If this continues, we have a generation lost," said Bahran.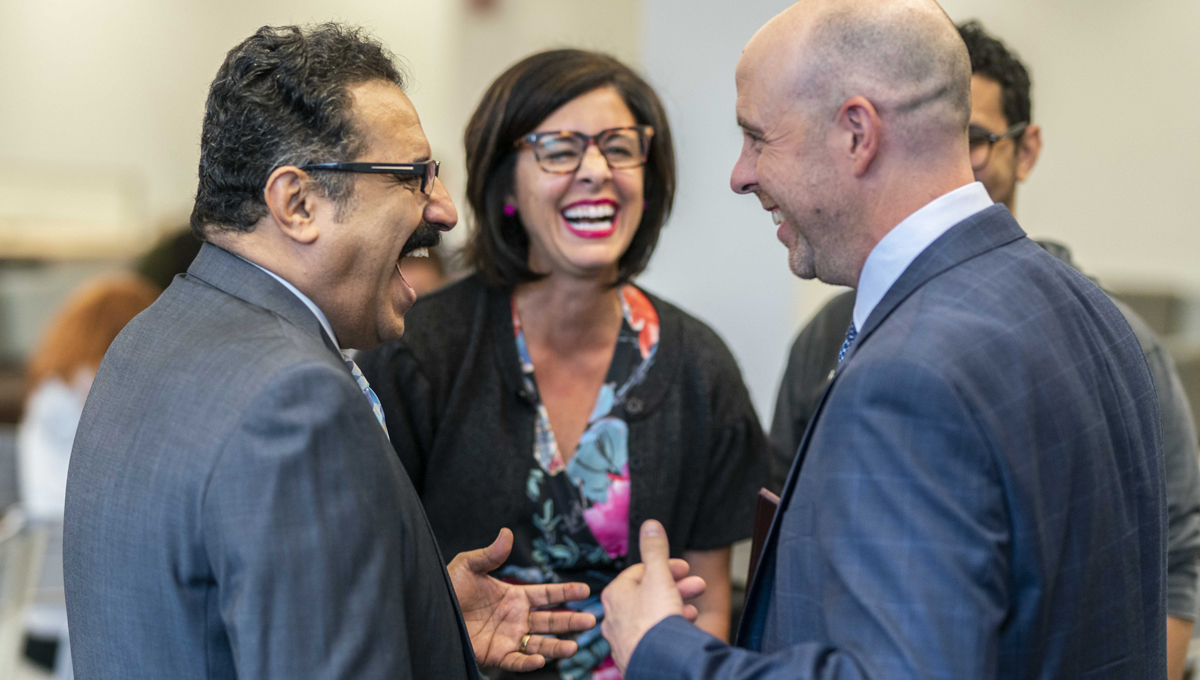 Providing a Safe Place for Scholars Facing Violence, Arrest, or Censorship
The SRF receives applications from scholars facing violence, arrest, or censorship anywhere in the world. It has supported nearly 800 scholars from 59 different countries since 2002.
"Today, more scholars have been displaced by conflict or threatened by authoritarianism and extremism than ever before," SRF Assistant Director James R. King wrote in a 2017 report. The demand from scholars for IIE's assistance has increased by 50 per cent since 2015.
"The SRF recognizes the critical need to preserve the knowledge, voices and lives of individuals so critical to the dissemination of science and learning around the world," said Borzcik, who moderated the evening panel.
Carleton, in partnership with the Carleton University Academic Staff Association (CUASA), joined the SAR Network in 2013. In 2014, the University of Ottawa joined and made it a joint initiative. The following year, the institutions hosted their first scholar at risk, Iranian lawyer Hossein Raeesi and, in 2017, they hosted Turkish communications scholar H. Simten Coşar.
"To welcome scholars at risk means protecting and enhancing the diversity of ideas," said Carleton President Benoit-Antoine Bacon. "It's also an opportunity to bring these ideas to our campus for the benefit of our students. These scholars have enriched Carleton through their teaching and their research."
In many regions of the world, academic freedom is met with resistance from autocrats who perceive critical thought as a danger to their rule. Both visiting professors emphasized the beneficial role that research would play in improving the Middle East's education, justice and social systems.
"The central goal of education is to develop independent and free thinkers," said Bahran. "Not lawyers, engineers, and doctors — independent and free thinkers.
"Freedom of thinking is essential for any future to come."
Tuesday, September 25, 2018 in International, Research
Share: Twitter, Facebook