Changes to the campus skyline — and the university's senior leadership — usher in a new academic year at Carleton.
Construction is nearing completion on the Health Sciences Building and the move-in date is scheduled for some point after November, with an official opening expected in early 2018.
"This is a big step for our Health Sciences and Neuroscience programs," says Dwight Deugo, interim dean of the Faculty of Science, referring to two of the building's main occupants. "It will be great for them to have this dedicated purpose-built space."
Around the corner on University Drive, work continues on the Institute for Advanced Research and Innovation in Smart Environments (ARISE) project, which is transforming and adding 34,500 square feet to the former Life Sciences Research Building to create a new home for applied research in clean technology, health technology, and information and communication technology.
ARISE, which is scheduled for completion in summer 2018, will bring together professors and students from five faculties — Science, Engineering and Design, Business, Public Affairs, and Arts and Social Sciences — to collaborate on research and training in areas such as 5G wireless, smart cities and data analytics.
ARISE "will become a true living laboratory that will allow students to obtain marketable skills and become entrepreneurs," Rafik Goubran, vice-president (Research and International), said when the project was announced. "We will be supporting their startups and facilitating their interactions with small and medium-sized enterprises, as well as global multinational firms."
Moreover, the integration of Internet of Things technologies and data analytics with water and energy conservation research will lead to a cross-pollination of ideas that will produce social, economic and environmental benefits.
"These areas of research really play to Carleton's strengths," said Goubran. "By locating these programs together, we'll be able to take advantage of the next generation of technologies that will create new markets and networks. At Carleton, we want to help improve the social, economic and environmental health of all Canadians. With this investment, we are firmly on that path."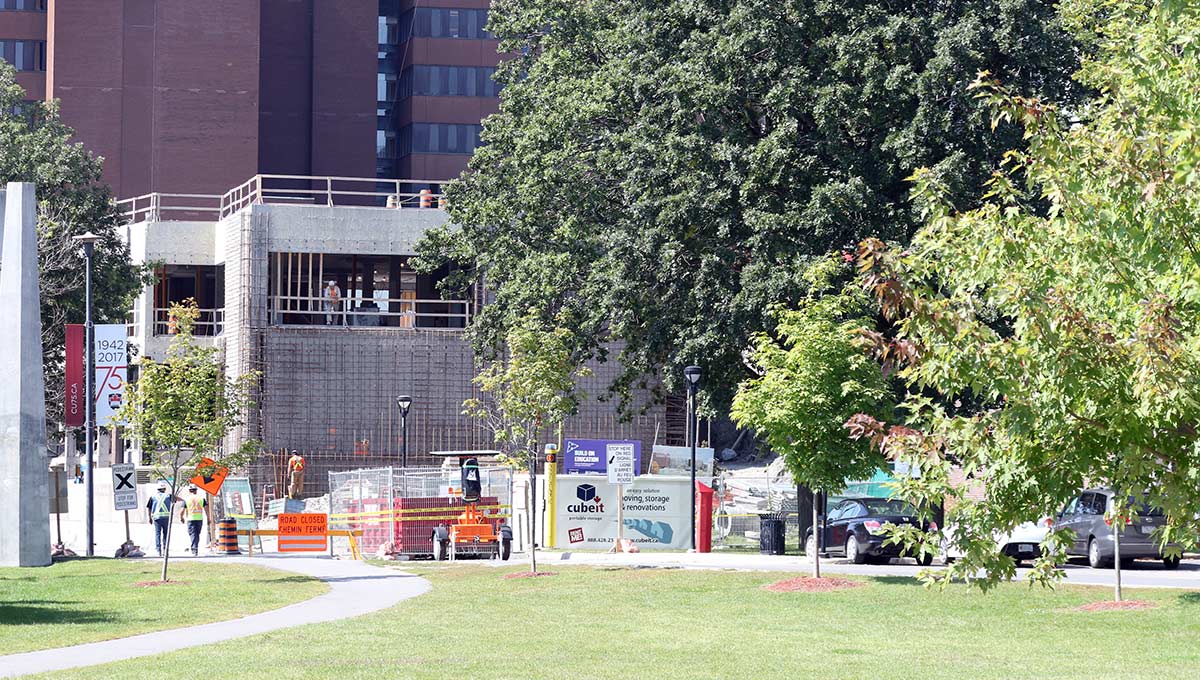 A New President
The new developments will be overseen by Alastair J.S. Summerlee, who began as Interim President and Vice-Chancellor on Aug. 1 following Roseann O'Reilly Runte's departure to become president of the Canada Foundation for Innovation.
"Alastair Summerlee is a seasoned university president and a scholar who has a proven track record having served two full terms as president and vice-chancellor at the University of Guelph," Chris Carruthers, chair of the Board of Governors, said when Summerlee's appointment was announced in May. "As president, he championed the importance of the student experience and teaching and learning, while also continuing to teach, supervise graduate students and conduct his own research. His leadership experience, combined with his commitment to social justice and international development, will bring great value to the Carleton community."
There's also a new Interim Provost and Vice-President (Academic) at the university, former Sprott School of Business Dean, Jerry Tomberlin, who took on the provost's duties over the summer after Peter Ricketts left to become the president at Nova Scotia's Acadia University.
"Although this is a time of transition at the university, my focus is to ensure continuity between the progress of the past few years and our ambitious plans for the future," Tomberlin wrote in his online welcome message.
In the Faculty of Science, Deugo took on the interim dean position when Malcolm Butler moved to St. Mary's University in Halifax to become its Vice-President, Academic and Research, and Fred Afagh was appointed interim dean in the Faculty of Engineering and Design (FED) when former dean Rafik Goubran assumed his VP role at Carleton last spring.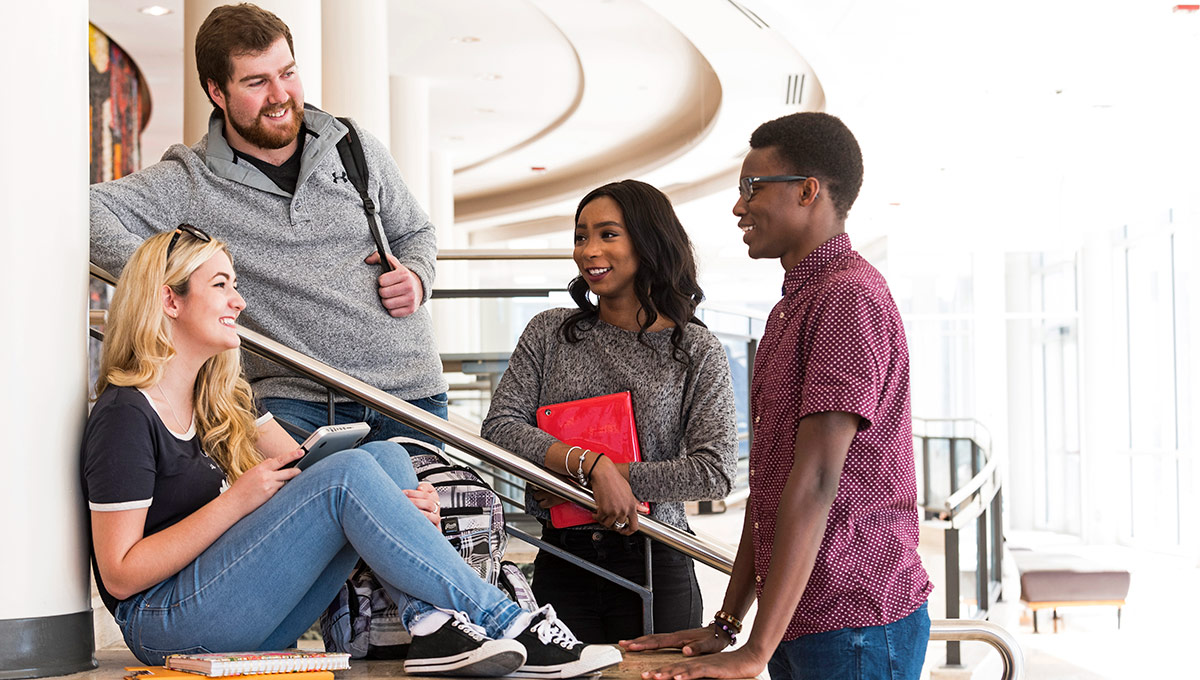 New and Revamped Programs
A wide range of new and revamped programs and concentrations are also coming on stream at Carleton this fall.
The list includes: an MBA concentration in Arts Management at Sprott; a Bachelor of Arts (Combined Honours) in Indigenous Studies; a new PhD in Biomedical Engineering; a graduate diploma in Curatorial Studies; a master's and graduate diploma in Northern Studies; a new Bachelor of Economics in FPA; a new Bachelor of Information Technology: Information Resource Management; new minors in Christianity Studies, Environmental Studies and Urban Studies; new concentrations in Psychology, including forensic psychology and health psychology; a new Bachelor of Math honours concentration; and a new specialization in the Bachelor of Global and International Studies program — Global Inequities and Social Change.
To help teach some of these programs and courses, Carleton has brought aboard 77 new faculty members (including professors, instructors and librarians) since October 1, 2016 — compared with an annual average of about 50 new faculty.
Among the additions are Martin Holcik, the new chair of the Health Sciences program. Prior to joining Carleton — where he earned his PhD — Holcik was a senior scientist at the Apoptosis Research Center of the Children's Hospital of Eastern Ontario (CHEO) Research Institute, a professor in the Department of Pediatrics at the University of Ottawa, and director of the Molecular Biomedicine Program at the CHEO Research Institute.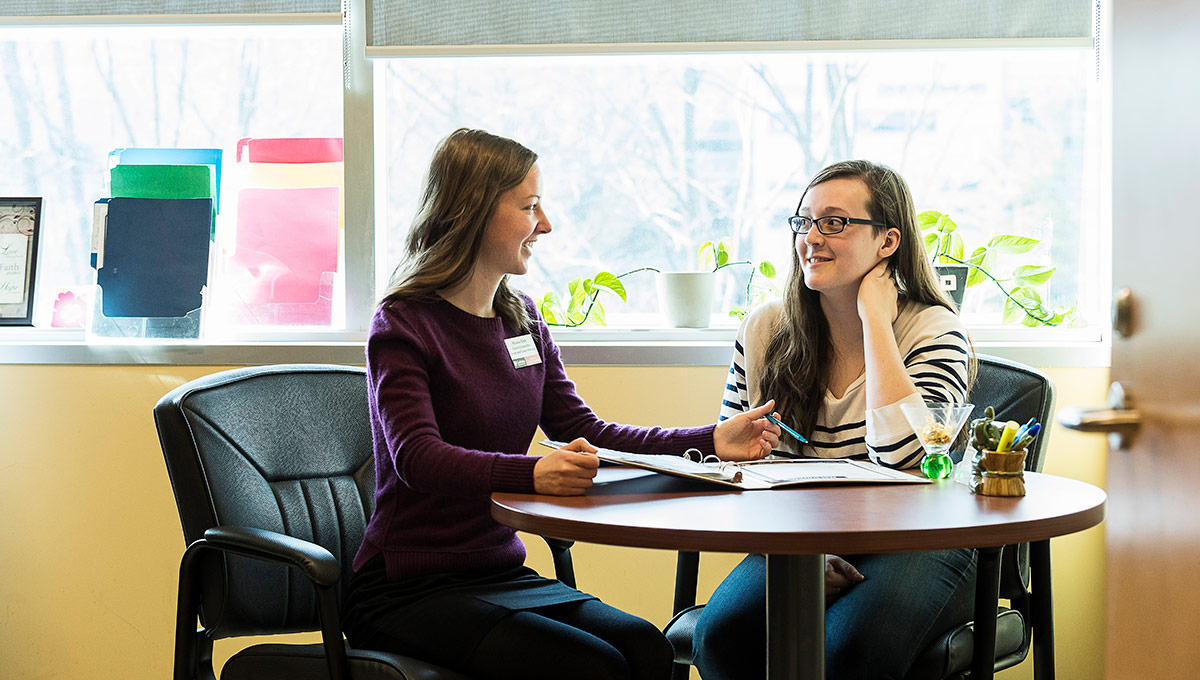 An Expanded Menu
with more Choices
Beyond the new faculty, students will notice several other changes, including more choices in the University Centre food court.
Among the new options are The Market (with fresh made-from-scratch meals), authentic Mexican dishes at La Cocina, Korean cuisine at The Local Ottawa, a dedicated gluten-free menu at the KITCHEN exchange, and Colonel By Chicken.
There will also be a Booster Juice outlet opening soon on the fourth floor of the University Centre.
Appetites aside, students will also be serve by a new online portal that makes it easier to connect with the many support services available on campus.
First-year students will be welcomed by a dynamic Orientation program from Sept. 3 to 10, which focuses on integrating students intellectually, socially and culturally into the Carleton community. More than 4,000 students are expected to the participate in either the centralized fall Orientation, Sprosh (for Sprott students) or Engfrosh (for Engineering and Design students).
Orientation highlights include an outdoor concert headlined by Juno Award-winning Marianas Trench, a keynote speech by leadership educator Drew Dudley (who will discuss everyday leadership and the act of improving each other's lives), and Expo Carleton, an interactive exhibition of more than 250 clubs, organizations and services available to students.
Following Orientation, a special 75th anniversary schedule of Throwback activities — the university's annual Homecoming celebration — runs from Sept. 13 to 17.
The big day is Saturday, Sept. 16, featuring Carleton's 75th birthday bash with a 50-foot Ferris wheel, birthday cake, beer gardens, magic show and more, plus a Ravens football game in the afternoon and a Great Grads reception that night.
The reception is an opportunity to recognize Carleton's grads and their good deeds, and to learn how the Carleton community is making the world a better place.