Carleton's research income has grown to more than $81 million, an increase of more than 50 per cent over the last two years. After achieving the highest growth in research income among comprehensive universities in Re$earch Infosource's Top 50 Research Rankings last year, Carleton has again placed in the Top 3 in Canada as funds grew by 17 per cent. Carleton is the only university to rank in the Top 3 for growth in both of the last two years.
Each year, Re$earch Infosource, an independent research and consulting firm that focuses on Canadian research and development, ranks Canada's most research-intensive universities, and Carleton is climbing the ranks in almost every category.
"We are proud that Re$earch Infosource is officially confirming the research excellence that we see in some many critical and impactful research areas at Carleton," said President Benoit-Antoine Bacon. "To rank in the Top 3 for funding growth for two consecutive years is a remarkable achievement and I extend my sincere thanks and congratulations to all our researchers and research teams."
Carleton researchers have earned international recognition in 2020. Experimental physicist Manuella Vincter was named to a second term as deputy spokesperson for the ATLAS Experiment at CERN, the European organization for nuclear research. And three Carleton scholars were among the most cited in the world. Steven Cooke, Lenore Fahrig and F. Richard Yu all earned the distinction of being named a Highly Cited Researcher by Web of Science, an honour that recognizes those cited most often in the world's most prestigious journals.
"The growth we have seen is as gratifying as it is impressive," says Rafik Goubran, vice-president (Research and International). "This has been an unprecedented year, and we are proud of the extraordinary efforts of our faculty members and research support staff as they build momentum in finding solutions to society's challenges."
Carleton researchers are taking innovative approaches to solving some of society's most vexing problems. Reza Kholghy was awarded a Canada Research Chair in Particle Technology and Combustion Engineering, and is using nanoparticle combustion to develop energy storage solutions that could make renewable energy more efficient and help reduce soot emissions that are a major contributor to climate change.
Winnie Ye's research also has applications for renewable energy. A Canada Research Chair in Nano-scale IC Design for Reliable Opto-Electronics and Sensors, Ye's commitment to outreach was recognized with a 2020 Partners in Research (PIR) Technology and Engineering Ambassador Award.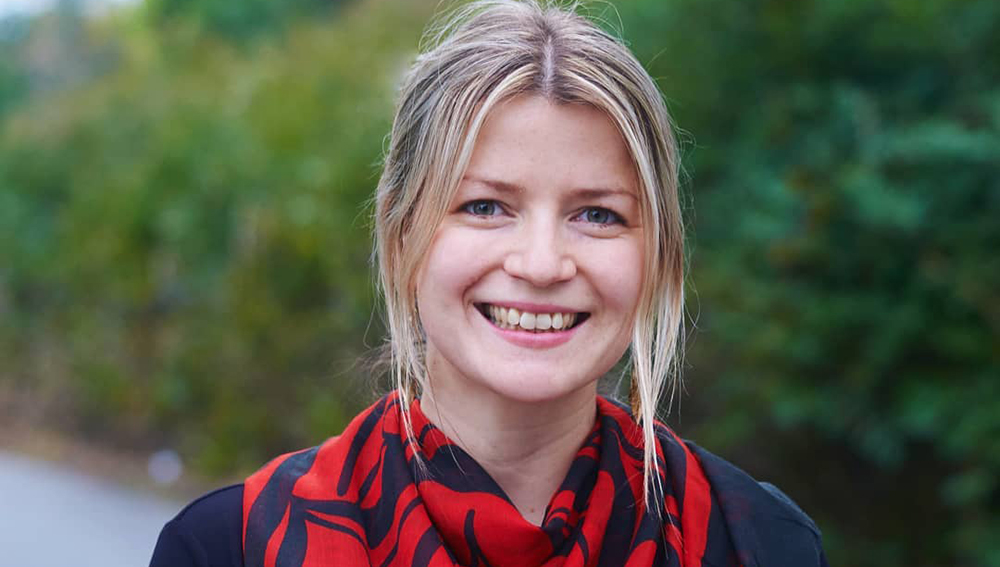 Supporting Reconciliation with Indigenous Peoples
Carleton research is supporting reconciliation with Canada's Indigenous peoples. Frances Abele was awarded $2.5 million in funding from the Social Sciences and Humanities Research Council for the Rebuilding First Nations Governance project. It's a collaboration that builds on decades of community engagement with First Nations across the country.
Zoe Todd was recognized for her research into the relationship between fish, colonialism and legal-governance mechanisms, which she approaches through a critical Indigenous feminist lens. Todd was one of two scholars named to the Royal Society of Canada's incoming class of the College of New Scholars, Artists and Scientists. She shared the distinction with Laura Madokoro, who studies the history of sanctuary in Canada from the 17th century to the present, with a focus on post-Confederation sanctuary practices among religious and secular communities.
Science policy researchers at Carleton also earned accolades in 2020. The Canadian Science Policy Centre (CSPC) awarded its Exceptional Contributions Science Lifetime Achievement Award to Robert Slater for his input and expertise in policy-making, community building, innovation and capacity building. The CSPC also recognized recent PhD graduate Andrea Reid as a runner-up in the youth category of its Science Policy Award of Excellence for her use of western and Indigenous approaches to studying multiple stressor effects on Pacific salmon.
Other Carleton students are doing excellent work. In 2020, the university maintained its Top 5 ranking in the Maclean's annual ranking of universities. With an average of $19,900 in funding per graduate student, the university ranks No. 7 in Canada in the new Re$earch Infosource rankings.  Master of Industrial Design students, Kaj Hallgrimsson, Jun-Won Kim, Mina Morcos, and Matthew Schuetz, designed a  zero-emission concept car that won Project Arrow, a national design competition held by the Automotive Parts Manufacturers' Association, an organization that represents Canada's auto supply industry.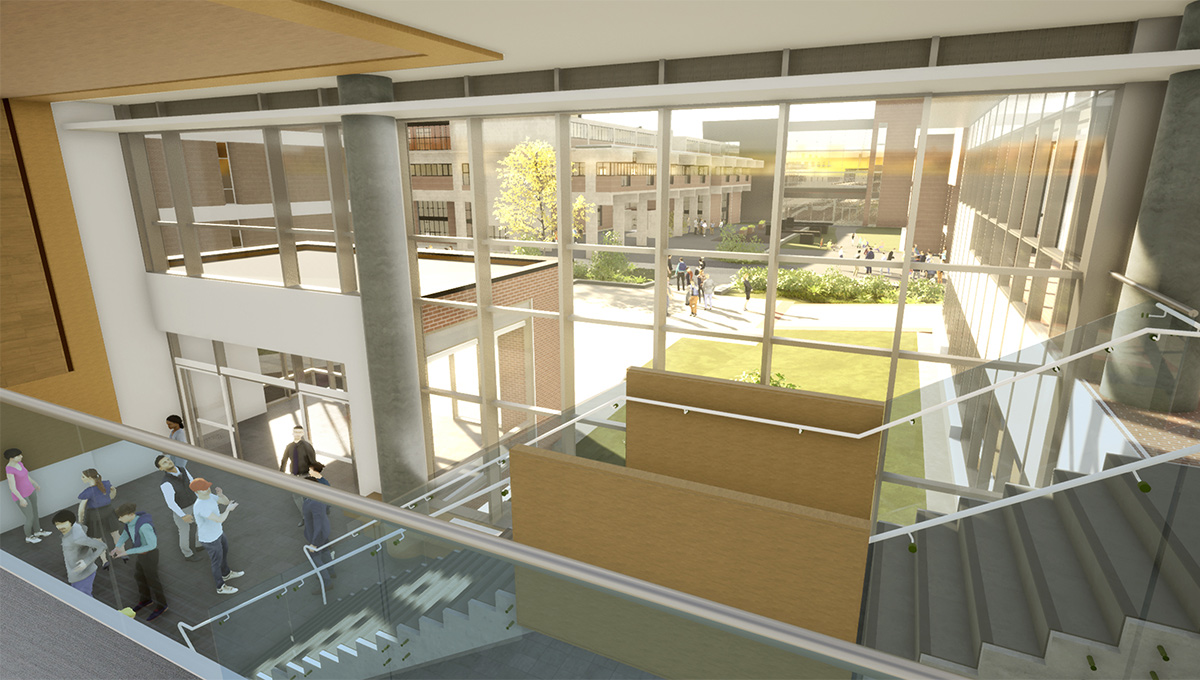 COVID-19 Research Yielding Results
COVID-19's worldwide reach made 2020 a year unlike any other, and the pandemic had significant implications for research. Some projects were disrupted, but others were able to adapt to address the problems it created. Led by Stephen Fai, the Carleton Immersive Media Studio spent years developing a highly detailed digital twin of campus.
The project won a CanBIM Innovation Spotlight Award this year, and the digital twin of campus allowed Systems and Computer Engineer Gabriel Wainer to model the transmission of the virus in indoor environments. Wainer is building on this by working with Canada's Department of National Defense to model whether a virus hotspot could move through a building and put its occupants at risk.
When the pandemic hit, Carleton launched the Rapid Response Research Grant program. The unprecedented program awarded grants to dozens of projects and COVID-19 research funding is already yielded promising results.
Ashkan Golshani and Frank Dehne built on more than 15 years of analysis of protein interactions at the Institute of Data Science, and used AI and Canada's largest supercomputer to identify a potential protein-based treatment for COVID-19.
Burak Gunay has studied ways to use commercial buildings' heating, ventilation and cooling (HVAC) systems to reduce transmission risk in indoor environments. And Alex Wong is developing a portable ultraviolet decontamination unit for personal protective equipment (PPE) that will enable N95 masks to be re-used.
Monday, December 7, 2020 in Research
Share: Twitter, Facebook