Winnie Ye, professor in the Department of Electronics and Canada Research Chair in Nano-scale IC Design for Reliable Opto-Electronics and Sensors, has been awarded the 2020 Partners in Research (PIR) Technology and Engineering Ambassador Award.
PIR's mandate is to educate the public about the importance of research in STEM (science, technology, engineering and mathematics). Ye received this year's award for her work in silicon photonics, as well as her dedication to STEM-based outreach activities.
Nominated by Rafik Goubran, Carleton University vice-president (Research and International), Ye is a passionate leader in the field of silicon photonics and a role model for women in engineering.
Currently in her 10th and final year as a Canada Research Chair (Tier II), Ye serves as chair of the Institute of Electrical and Electronics Engineers (IEEE) Ottawa Section, where she has mentored women throughout Canada for eight years as chair of the IEEE Women-in-Engineering Ottawa Chapter.
In this role, she has organized more than 30 seminars, including the International Forum for Women in Photonics in 2017, which featured Canada's only female Nobel Laureate, Donna Strickland. It served as the first forum for photonics researchers aimed at advancing women's leadership in international research.
"Because I am the first and only female faculty member in the Department of Electronics, it's very close to my heart to commit myself to increase the number of young women in engineering, while also encouraging them to pursue leadership positions," says Ye.
She was also recently elected as a Fellow of the Engineering Institute of Canada for her numerous contributions to the field of silicon photonics, including 140 refereed publications and securing more than $2.7 million in research funding.
"There are a lot of applications for silicon photonics," Ye says. "The application for my research ranges from data communications, telecommunications, bio-medical sensing and renewable energy."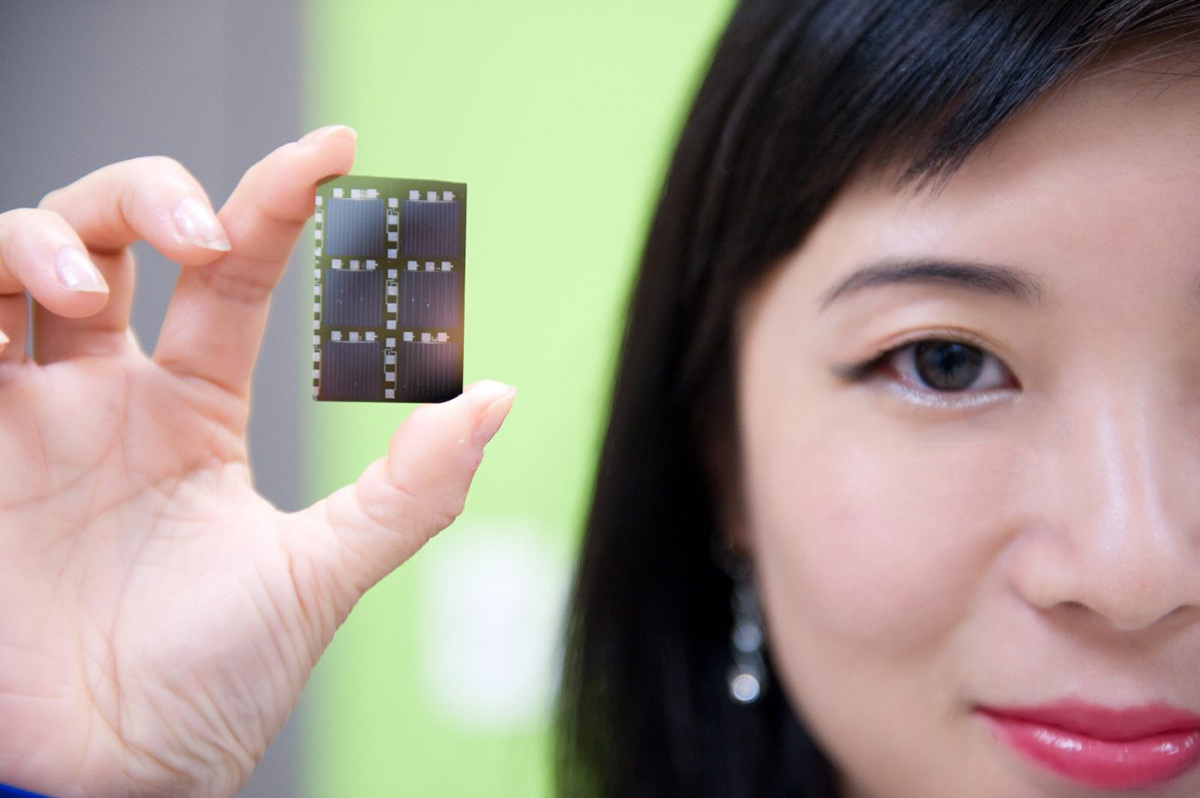 Dynamic Telecommunications
Her recent work in data communications investigates an artificial intelligence scanning system for lidars (a remote sensing method), offering more accurate and efficient ways for autonomous vehicles to scan and collect light beams. Ye's next application will be working in optical satellite communications to provide broadband connectivity to rural areas and eventually, outer space.
Ye also works with students by leading the Silicon Micro/NanoPhotonics Group in the Department of Electronics to create dynamic telecommunication devices, such as modulators, switches, detectors, and polarization controllers.
"These devices can change how data centres operate, which is especially important for Canadians during this time of global connectivity," Ye explains.
"The units we've presented, fabricated and demonstrated are really useful in making next-generation devices."
Ye explains that she is motivated to promote public awareness of photonics because of the technology's great potential. While silicon photonics may be incredibly technical subject, she sees the future of her research growing as she works to advance public knowledge of the field.
"We may replace electronics with optics completely in the future," Ye says. "I want the public to increase their awareness of this next-generation technology."
Ye's win marks Carleton's third success in the PIR Technology and Engineering Ambassador Award, alongside past recipients Banu Örmeci (Department of Civil and Environmental Engineering) in 2016 and Audrey Girouard (School of Information Technology) in 2017.
Tuesday, May 26, 2020 in Awards, Electronics, Research
Share: Twitter, Facebook