Carleton University's School for Studies in Art and Culture is pleased to announce that genre-defying multi-instrumentalist Petr Cancura will be the artist-in-residence in Carleton's Music Program for the winter 2021 semester. Cancura previously served as the program's artist-in-residence from 2015-2016.
Born in the Czech Republic to a family of musicians, Cancura is a graduate of Carleton University's Bachelor of Music program. After earning a Master of Music degree from the New England Conservatory in Boston, he lived in Brooklyn, New York for 10 years, cultivating many professional relationships and establishing himself as a leader in the field of creative music.
Now based in Ottawa, Cancura is the current program director of the Ottawa Jazz Festival. From 2015-2017, he was the musical director of the National Arts Center's Crossroads Series, reimagining the songs of current Canadian songwriters for an all-star jazz cast.
"I was honoured to be asked to take on this role the first time, and exponentially honoured that I was asked back," says Cancura.
"I love teaching and I have a special connection to Carleton because I went there. I feel like it's part of my family."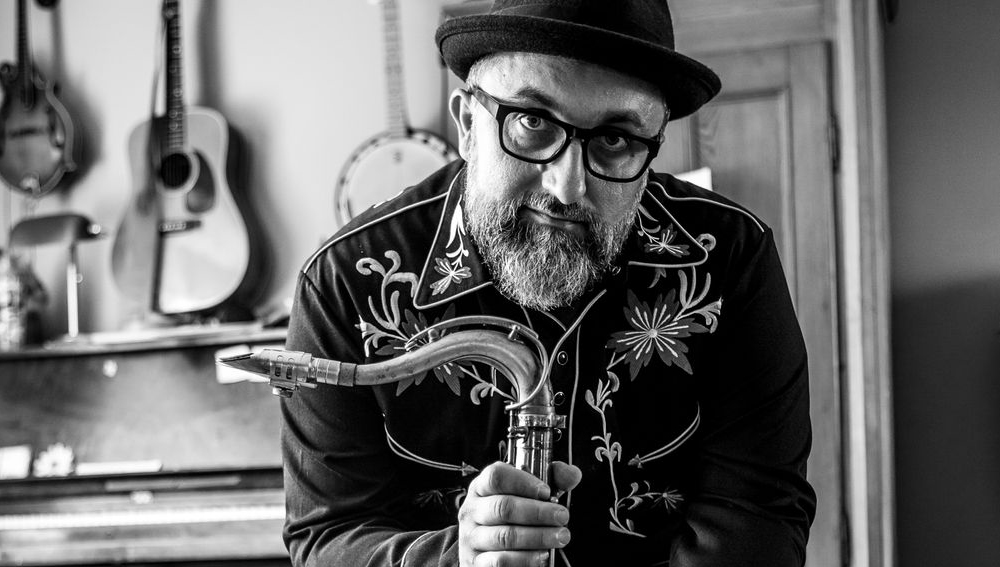 The Creative Process for Musicians
As artist-in-residence, Cancura will offer private saxophone lessons to Bachelor of Music students, conduct masterclasses, direct Carleton's Jazz and Roots ensemble, and offer public concerts. He also will teach a new course titled, The Creative Process for Musicians, that will explore the artistic and logistical challenges of taking a musical concept from idea to presentation.
"We're going to be digging into a lot of skill sets. Everything from artistic composition, arranging, instrumentation, orchestration, all the way through to logistics," Cancura explains.
"It's a guided course about being able to express an idea as fully, authentically and clearly as you had envisioned in your head."
Stepping into the role for a second time in the midst of the COVID-19 pandemic and online courses, Cancura anticipates some challenges will lie ahead.
"The hardest aspect will be the inability to do fully synchronous activities, because improvised music requires people interacting at the same time," he says.
But he remains optimistic about the opportunity to try out new approaches, adding that he has been working with faculty and community partners to explore ways of hosting virtual performances and organizing group projects.
"I've figured out a lot over the last six months—as far as connecting with other musicians and students online—so I think we can still do a lot with it," Cancura shares.
"Chaos is a part of my life. It keeps me flexible and creative and the COVID-19 situation makes this really unique."
His main focus remains ensuring that the students have a fulfilling and rewarding semester.
"For me, it's all about the students, my connection with them and making their experience the best it can be."