Carleton Immersive Media Studio (CIMS) Lab has won CanBIM's National Academic Innovation Spotlight award for their work on the Carleton Digital Campus project.
For the past few years, CIMS has been working on creating a digital twin of Carleton's campus, focusing on facilities management, campus infrastructure and landscape.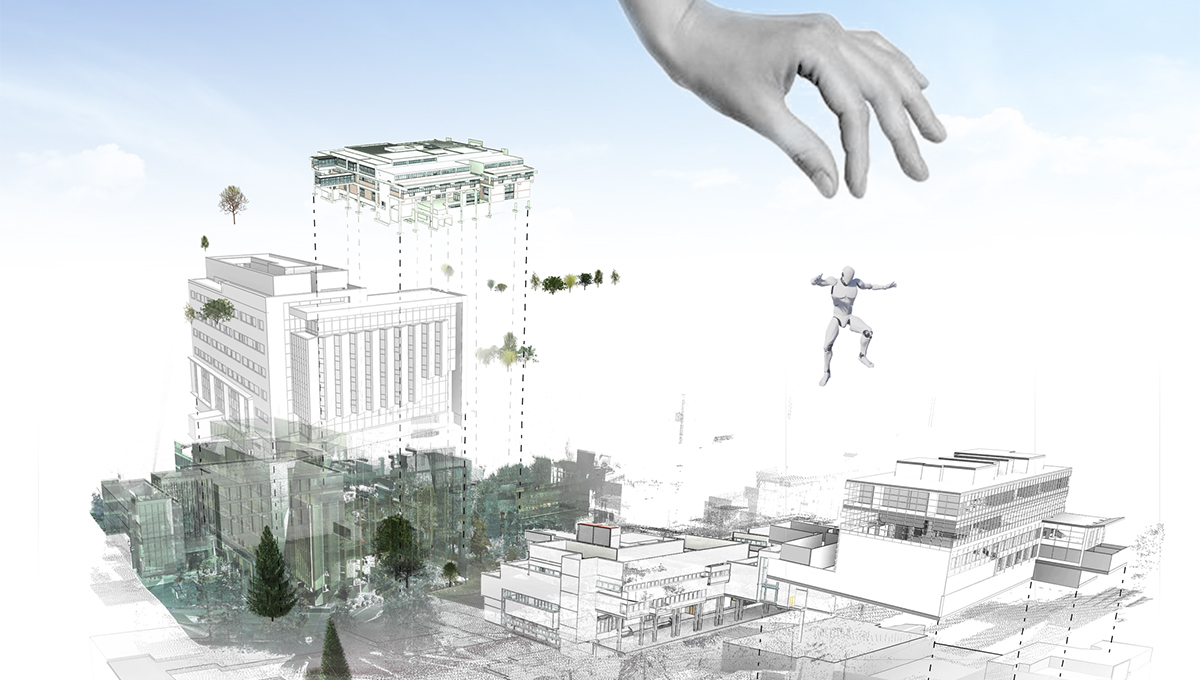 When the COVID-19 pandemic hit, the CIMS team adapted the technology in mere weeks to support university outreach initiatives and create a fully-accessible virtual campus tour geared towards new undergraduate students that launched this fall.
Developed in collaboration with the Faculty of Engineering and Design, CIMS' tour features 360-degree photos of significant spaces within Carleton's Architecture Building, Canal Building, Minto Centre for Advance Studies in Engineering, Mackenzie Building and Azrieli Pavillion, along with an interactive animated campus walk-through. Viewers can not only walk through the digital space, but explore further by engaging with the photosphere. Users at home can also use their own virtual reality headset or a mouse to experience the tour. The 40-minute tour is accompanied by an audio track describing the purpose of each space.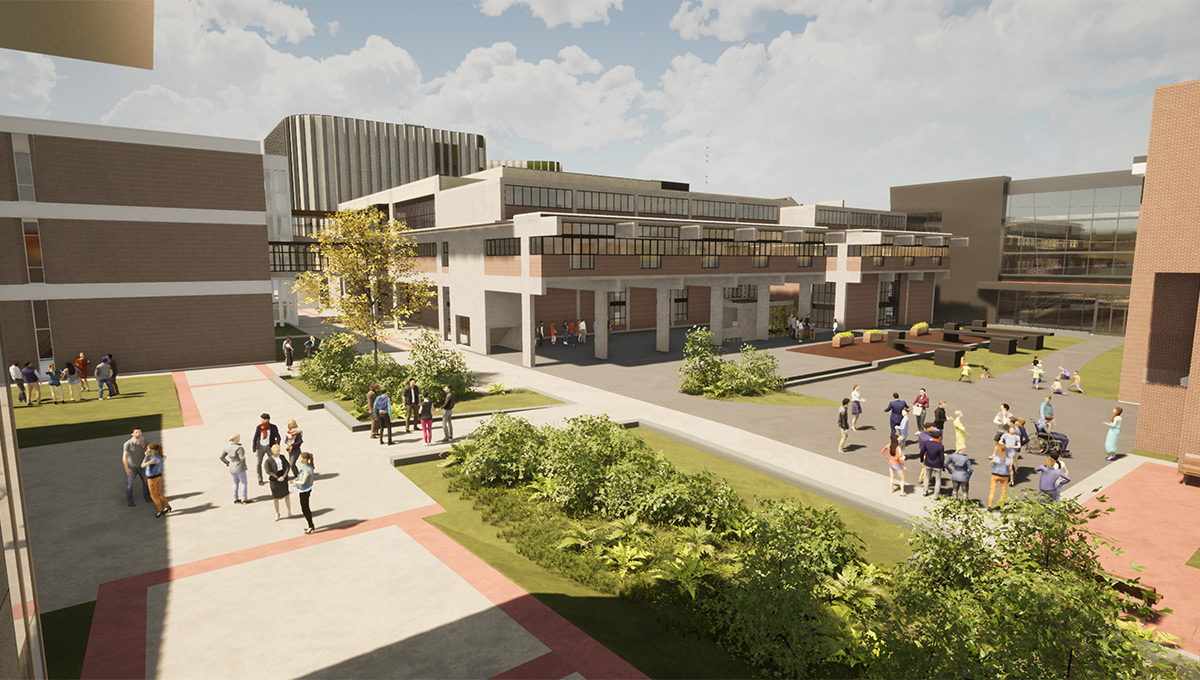 Building a National and International Reputation
The CIMS team hopes to expand on this and incorporate new software to create a game environment where students can engage with a digital version of campus in real time—motivated by a series of tasks and rewards.
"It is gratifying to have our work recognized by the Architecture, Engineering, Construction, Owner Operator (AECOO) industry generally and CanBIM specifically," says Prof. Stephen Fai, director at CIMS.
CanBIM is a nation-wide, not-for-profit organization that serves as Canada's business voice for the entire building and infrastructure community who are collectively working to advance civilization and improve the built environment through adopting and implementing digital technologies and practices.
"Over the past decade, we have committed ourselves to building a national and international reputation for advancing the use of digital technologies in this sector," says Fai.
"This award demonstrates that CIMS is a valued contributor and we are truly honoured."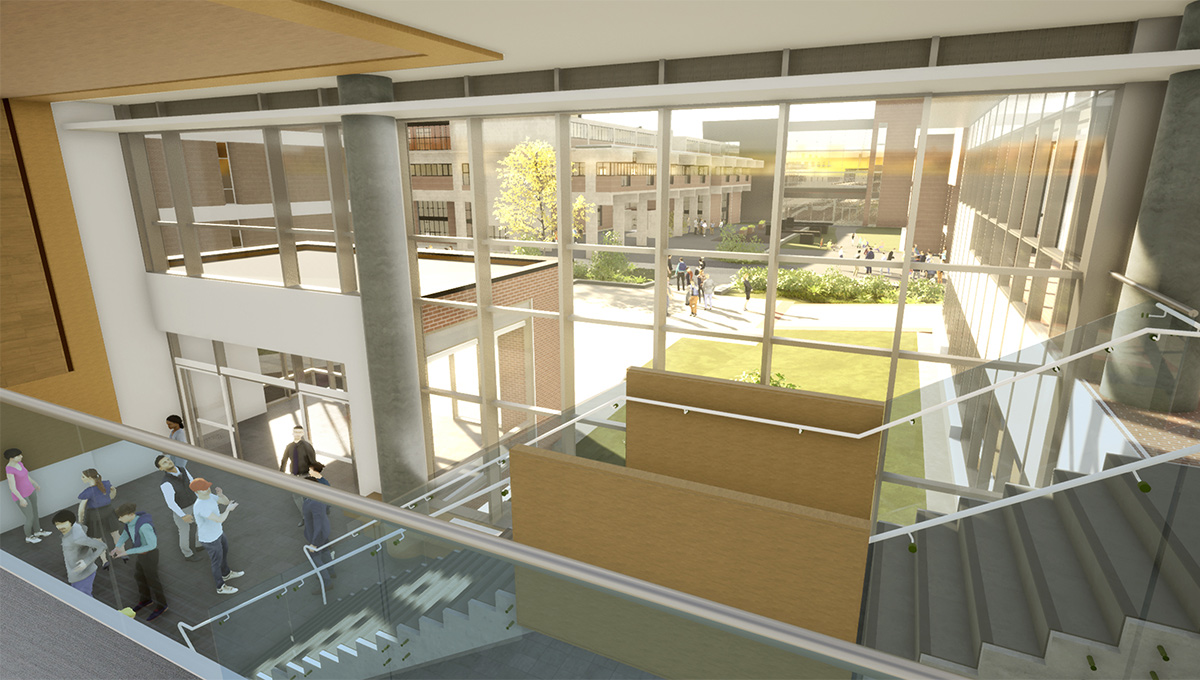 Technological Evolution
The Innovation Spotlight Awards are an annual opportunity to recognize the most innovative companies and professionals in the industry. The awards help benchmark trends and the technological evolution of CanBIM's top firms.
"It is a great honour to win such a prestigious award," says Nico Arellano, CIMS research team lead.
"At CIMS, we always try to push our limits to be at the forefront of innovation and technology. CanBIM has proven to be an important reference for the building sector at recognizing those efforts."
"In projects as ambitious as the digital twin of Carleton University, it is sometimes difficult to convince people of how important it is to invest time and resources in these new technologies," Arellano adds.
"This award gives us the confidence to keep moving forward."
The CIMS team sees the potential for this technology to be scaled up and used for larger projects. Looking ahead, they hope to create a virtual tour of the neighbourhood surrounding campus, the city of Ottawa and eventually, a digital simulation of all of Canada so users can explore the country from the comfort of their homes. CIMS is currently looking for partners to turn this vision into a reality.
Tuesday, November 24, 2020 in Awards, Innovation, Research, Technology
Share: Twitter, Facebook