Every fall, when students return to class at Carleton University, they come back to a changed campus: new programs, new faces, sometimes new buildings, and always new opportunities.
This September, although the physical landscape may be familiar, they will begin an academic year unlike any other.
The onset of the COVID-19 pandemic last March forced Carleton and universities across the country to shut down non-essential campus operations and rapidly switch to remote learning, but faculty and staff have now had several months to plan and prepare for the new term, developing a wide array of supports and services to help students settle into the year as smoothly and safely as possible.
Online classes and meetings will remain the norm for the foreseeable future — part of a broader municipal and provincial effort to minimize the transmission and community incidence of the coronavirus — while a limited number of campus facilities carefully reopen.
Students will move into residence rooms over a six-day period starting Sept. 2, and they will be following a series of COVID-19 protocols that cover everything from dining and masks to extra cleaning of communal spaces.
Centralized Fall Orientation — which is open to all incoming new students — will begin on Sept. 6 and, following Ottawa Public Health's social distancing rules, will feature mostly virtual programs this year. To maximize the experience, organizers recommend participants have a high-speed Internet connection, web camera and microphone.
The ground level of MacOdrum Library opened on Aug. 24 as a study space for a maximum of 50 students, faculty and staff at a time who must wear masks (as per the Carleton University COVID-19 Mask Policy) and have ID cards available. While library stacks are still closed, the print collection is available through curbside pickup and mailing, and digitally via the HathiTrust Digital Library service.
Recreational and athletic facilities and programs are also moving toward a phased reopening, with the Fitness Centre scheduled to open its doors on Sept. 8 and a hybrid model of virtual and in-person fitness classes planned for fall.
Registration is already underway for the Ravens Adult Co-ed Soccer League, which will follow Ontario Soccer's Return to Play Guide, with limits on the number of players per team, and the Carleton Adult Hockey League and Carleton Women's Adult Hockey League are both back as well, adhering to provincial guidelines that prohibit physical contact between players. In other words, everything will be different this fall — even hockey.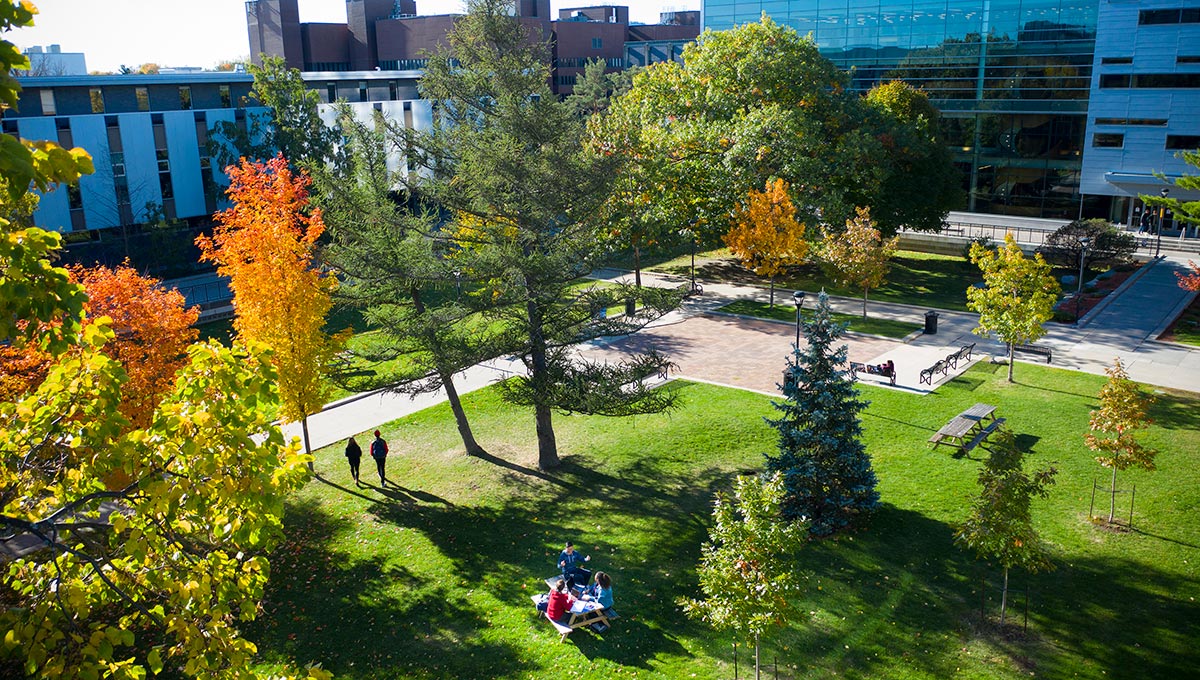 Stream in Mental Health and Well-Being
On the academic front, one of the most anticipated new options is a stream in Mental Health and Well-Being from the Psychology Department.
This timely and practical new stream, offered in combination with one of the department's six existing concentrations, is intended "to give psychology students who are considering graduate clinical psychology programs, counselling programs or other mental-health related professions a coherent set of introductory courses that will help them meet their vocational goals."
At the same time, Psychology has established a new Research Centre for Mental Health, Resilience and Well-Being. With Prof. Joanna Pozzula serving as director, the centre is a research hub for faculty, students and community partners with interest in mental health and well-being that help enhance the university's leadership in this area.
There is also a lengthy list of new minors being offered at Carleton this fall, including Performance in the Public Sphere, Korean, Quebec Studies and a News Media and Information minor in Criminology, as well as new specializations in Latin American and Caribbean Studies and in Toxicology associated with Chemistry.
To help with the implementation of remote classes, Carleton's Teaching and Learning Services has developed a range of resources, including a dedicated webpage that covers building online courses, tools for delivery, designing assessments and exams, working with TAs, supporting students and more.
Beyond the pandemic, increasing awareness at Carleton and in the community about the importance of and need for equity, diversity and inclusivity has spawned a number of initiatives at the university, including a first-year seminar on Blackness and Anti-Racism that "focuses on the significance of representation and resistance in the struggle for racial justice in the United States and Canada" and "will examine historical and contemporary issues and events to consider how race and power influence political debates and activism strategies that result in cultural shifts."
Carleton's Department of Equity and Inclusive Communities has been busy over the summer, working to bring more anti-racism learning outcomes and training into a broad spectrum of university activities, organizing interactive online sessions such as Equity, Diversity and Inclusion (EDI) in a Virtual World back in June, and planning ahead to the second annual Inclusion Week in late October.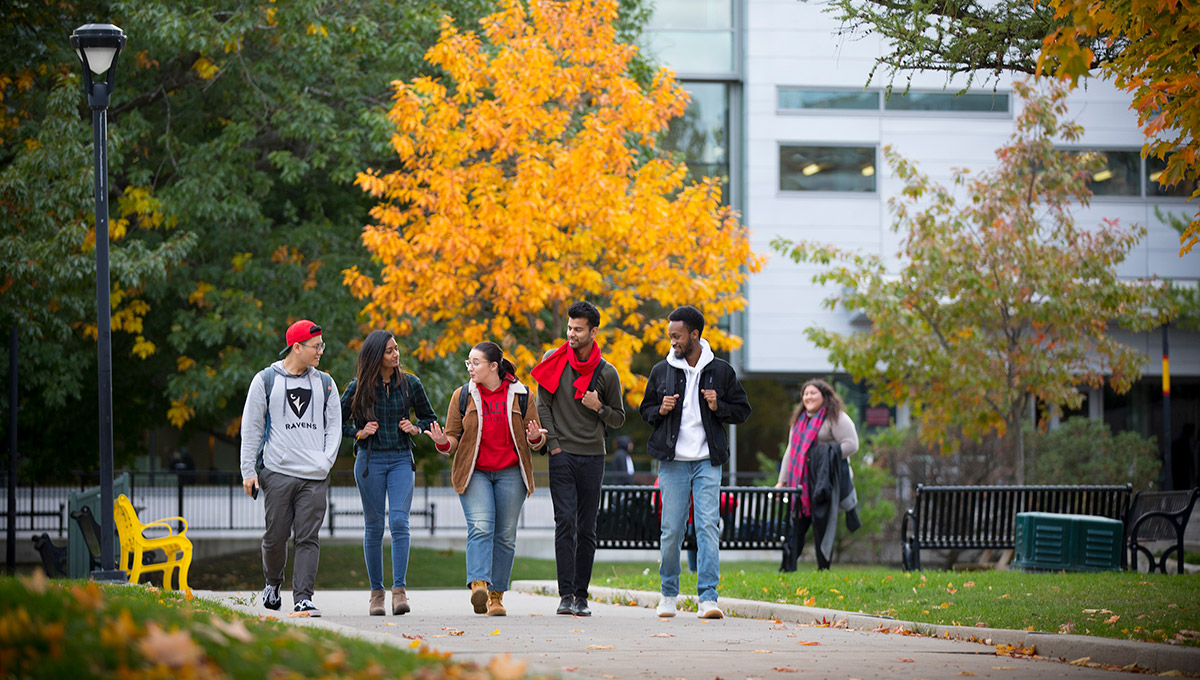 Inclusion Efforts Accelerating this Fall
EDI efforts continue within the Journalism program as well, which is "taking significant new steps to foster more diversity and inclusion in the school's curriculum and teaching practices and among the ranks of its faculty and instructors."
Among other changes, according to the Journalism website, the program "will establish a new academic post — the Carty Chair in Journalism, Diversity and Inclusion Studies. The goal is to hire a new faculty member for this endowed chair by July 2021. The successful applicant will create new course offerings, establish a program of research and bring a focus to the Journalism program's efforts to foster an environment that cultivates diverse journalists and fully recognizes and engages with all members of Canadian society.
"As part of a review of curriculum, first-year introductory undergraduate Journalism courses will now have a strong central focus on diversity and inclusion. For example, the winter term course will be renamed 'Foundations: Practising Journalism in a Diverse Society' and will be anchored firmly in the belief that real change starts with a clear understanding of how to cover communities that have long been marginalized."
The journalism program will also make it mandatory for all students to complete a course in Indigenous history in order to meet responsibilities more fully as a journalism program under the Truth and Reconciliation's Call to Action 86.
To help helm the university's efforts around equity, diversity and inclusivity, three highly-respected Carleton leaders took on new roles and expanded responsibilities on July 1.
Prof. Kahente Horn-Miller (Kanien:keha'ka/Mohawk) has been appointed as the inaugural Assistant Vice-President, Indigenous Initiatives, and will oversee strategic projects and build partnerships on research and funding to work towards advancing conciliation with Indigenous communities.
Michael Charles has been promoted to the role of Assistant Vice-President and University Advisor, Equity and Inclusive Communities to reflect the growing capacity of this portfolio.
And Benny Michaud has become Director, Centre for Indigenous Initiatives. This new role will fulfill the 23rd Call to Action outlined in Carleton's Kinàmàgawin report, which calls for structural changes aimed at consolidating all Indigenous initiatives.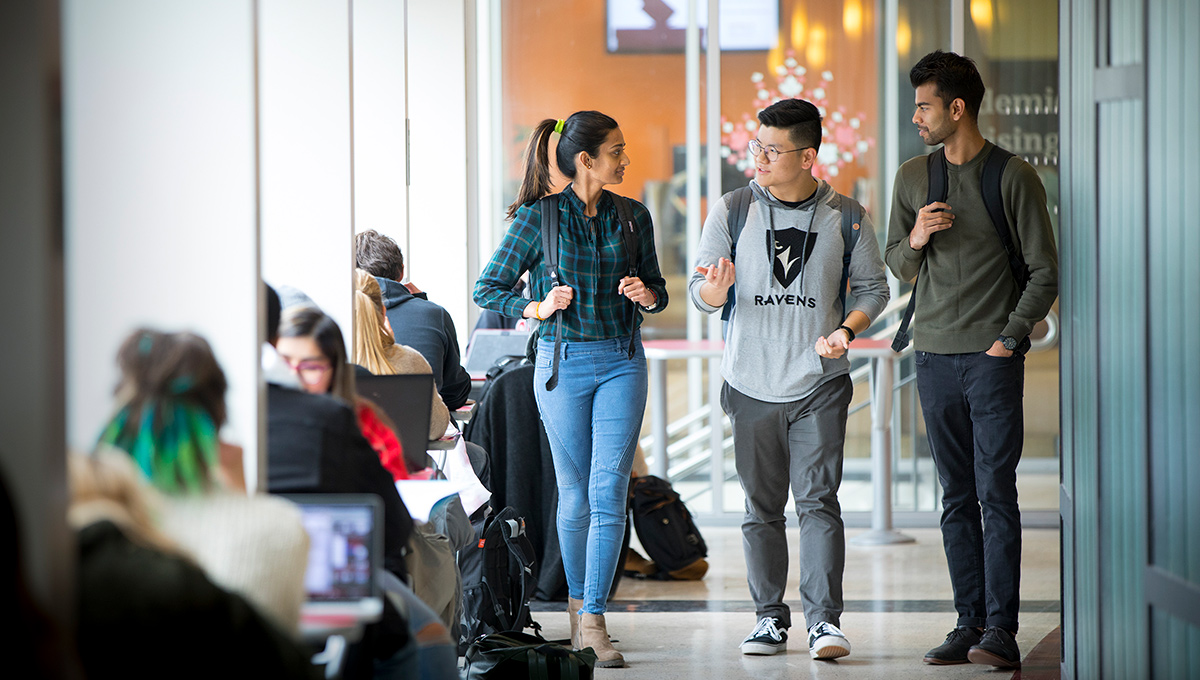 Extensive Pandemic Research at Carleton
In addition to getting ready for fall classes, professors across Carleton's faculties are also immersed in research projects addressing various aspects of the pandemic.
Some of this work is funded by the university's internal COVID-19 Rapid Research Response Grants, while other projects are supported by external funders such as MITACS and the Social Sciences and Humanities Research Council of Canada.
This research covers a tremendously wide range of areas, from e-health, technology, AI and autonomous systems and epidemiology, testing, tracing and security to mental health, wellness and social adaptation.
Although access to labs is limited for faculty and students, some research and field work has resumed following appropriate safety protocols, and workarounds have been developed, such as the Faculty of Engineering and Design's efforts to continue hands-on remote learning opportunities for students.
This has entailed measures such as allowing students to log onto a secure Carleton server from home in order to use specialized software to run simulations and interact with on-campus lab hardware in real time. The Department of Systems and Computer Engineering has also piloted an alternative approach, shipping specialized hardware kits to students enrolled in select courses that contain each of the elements needed to complete lab work from home.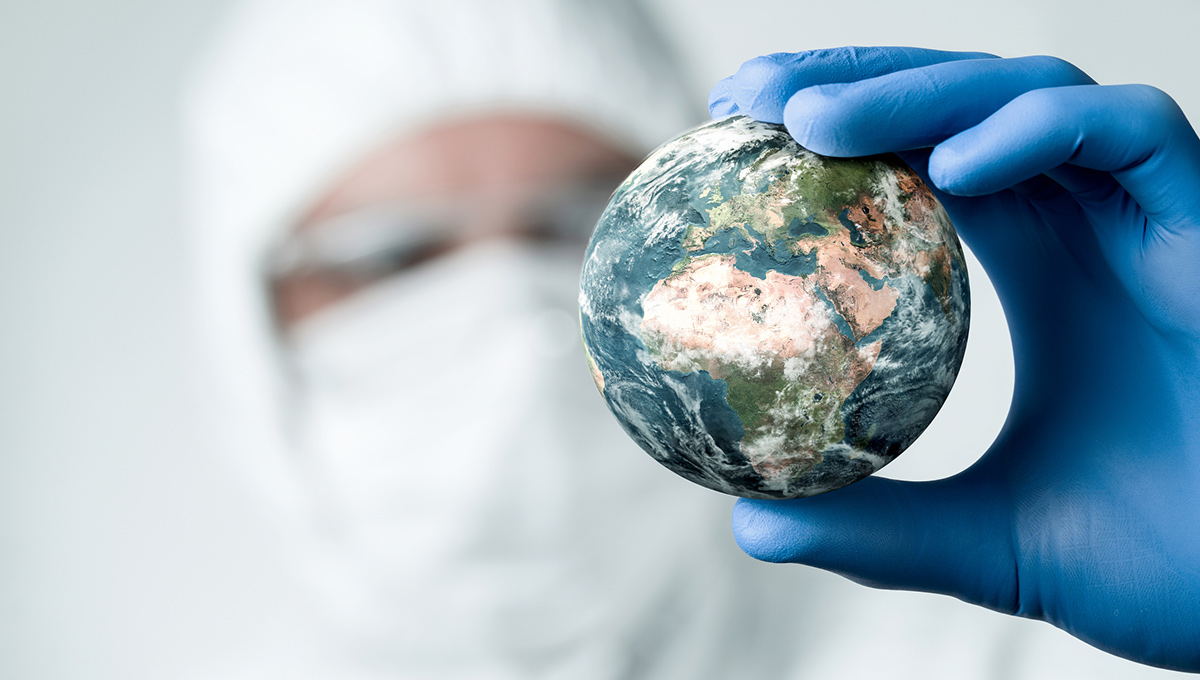 Faculties Make New Appointments
In terms of personnel changes, Carleton's Faculty of Science has appointed new associate and assistant deans in various capacities.
Biology Prof. Sue Bertram has been named Associate Dean (Recruitment and Retention), taking over from Prof. Maria DeRosa, who has held the role since 2017. Julia Wallace, an instructor in the Institute of Environmental and Interdisciplinary Science and Department of Physics, has been appointed Associate Dean (Undergraduate Affairs), and Andrew Runka, an instructor in the School of Computer Science, has been named Assistant Dean (Academic Integrity), a newly created position.
Earlier in the summer, the Faculty of Science also announced that Prof. Rowan Thomson was named Assistant Dean (Equity, Diversity and Inclusion) for a three-year term to build on the faculty's existing work in creating a diverse and inclusive environment for students, faculty and staff.
Meanwhile, at the Sprott School of Business, where construction continues on the new Nicol Building, Prof. Rick Colbourne begins his appointment as Assistant Dean, Equity and Inclusive Communities for a two-year term starting Sept. 1.
"Social injustice expressed through inequality is an obstacle to recovery from the tumultuous period we are living through and an obstacle to our future of shared prosperity," said Sprott Dean Dana Brown. "As educators, thought leaders and conduits to the business community, we can have a profound and positive influence on the way that organizations and their leaders think about purpose and progress going forward."
During his term in this permanent position, Colbourne will focus on building new and innovative partnerships with Indigenous communities in education, entrepreneurship and economic development. In addition, he will help to establish a new centre of excellence for Indigenous-led research.
"Working in partnership with Indigenous industry and academic partners, the International Centre of Excellence in Indigenous Innovation and Enterprise will facilitate Indigenous-led research and education initiatives to promote Indigenous business, management and entrepreneurial capacity building that will foster sovereignty, self-determination and socioeconomic health and well-being of Indigenous communities across Canada and globally," said Colbourne (Mattawa/North Bay Algonquin First Nation), who joined Sprott in July 2019 as an Indigenous Management and Leadership professor.
At the Faculty of Arts and Social Science, Music Prof. James McGowan from the School for Studies in Art and Culture has been named the 2020 Carleton University Chair in Teaching Innovation.
Established last year, the Chair in Teaching Innovation is awarded annually to an educator who has demonstrated teaching excellence and innovation across their academic career. It provides faculty with a $45,000 grant spanning three years to undertake projects that advance teaching, and learning and student success at Carleton.
And the Faculty of Public Affairs is looking forward to the arrival of its new dean, Brenda O'Neill, on Oct. 1. O'Neill recently served as the department head of Political Science at the University of Calgary and previously held academic leadership appointments at the University of Manitoba, first as the graduate chair of Political Studies and later as Provost of the school's University College.