Following the unexpected shift to online learning this spring, multiple academic units within Carleton University's Faculty of Engineering and Design began developing enhanced strategies for remote education to ensure "hands-on" experiential learning remains a key element of studying online.
During Carleton's 2020 summer term, both the Department of Electronics and Department of Systems and Computer Engineering launched unique remote learning initiatives that enable students to experience authentic lab sessions from home.
Within the Department of Electronics, students in select summer courses can now remotely access tools and equipment required to complete lab work online. After logging on to a secure Carleton server from home, students are granted access to specialized software which they can use to run simulations and interact with on-campus lab hardware in real-time.
"At first, some students assumed everything was a simulation," says Nagui Mikhail, computer systems and physical facilities manager in the Department of Electronics. "They did not realize they were actually interacting with real lab equipment here at Carleton."
From the server, students can connect to a lab computer which becomes their personal workstation during lab hours, meaning no other student can access their circuit design. Each station also includes a Raspberry Pi programming board, along with a webcam that allows students to view feedback in real-time. Additional webcams also enable students to see the broader lab environment.
Technicians Answer Questions
During lab hours, a technician can view the state of every instrument and answer questions from students as they progress through their exercises. Students are also provided with extended lab access hours compared to a typical semester, along with in-depth tutorial videos.

"We're looking to provide an experience as close as possible to what students would receive during in-person labs," says Department of Electronics Chair, Niall Tait. "We haven't watered down the content or altered course standards – we're simply developing new ways of delivering the material."
While remote access is helping to emphasize online experiential learning in some courses, others involve hands-on labs that require students to physically interact with the equipment itself.
With that in mind, the Department of Systems and Computer Engineering has piloted an alternative approach – shipping specialized hardware kits to students enrolled in select summer courses that contain each of the elements needed to complete lab work from home.
Acting Department Administrator Jenna McConnell says the home lab kits have helped to provide students with extended hands-on experience while studying remotely.
"Normally, students would only have access to the equipment during their labs on campus," says McConnell. "Now, every student has their own kit to work with at home, meaning they're getting a lot more time with the equipment."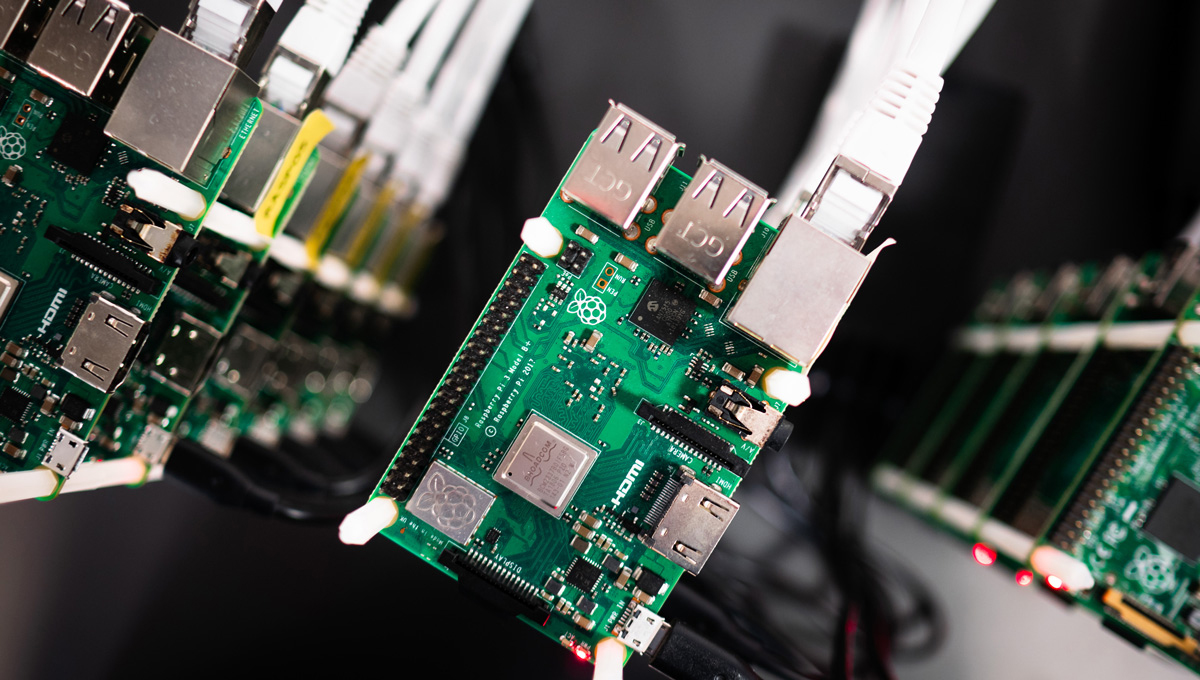 Learning at Their Own Pace
During remote lab hours, students can access teaching assistance, professors or technicians through email or desktop sharing technologies. Courses have also been adjusted to an asynchronous format, meaning students can learn at their own pace.
Kevin Fox, a third-year software engineering student, is one of the students who has benefited from this approach.
"This course was actually well designed to kind of retrofit for the kind of situation we're in," says Fox. "Having the course (not) be taught at specific times, but on your own time, makes it easier for me to learn, and also having the lab kit to play around with for the entire course makes it a lot easier."
Each kit includes components ranging from $150 to $350 depending on course requirements. Students are also provided with prepaid shipping labels and boxes so they can return the kits at no cost once their course is complete.
Both departments, among others within the Faculty of Engineering and Design, are continuing to develop alternative remote learning solutions for Carleton's fall semester.
"We understand that transitioning to online learning has been a major shift for students," says McConnell. "It completely changes how they study and interact with the university community, but we want students to know that we continue to be here to support them as they adjust to learning from home."
Wednesday, July 15, 2020 in Electronics, Faculty of Engineering and Design
Share: Twitter, Facebook