By Tyrone Burke
Photos by Josh Hotz
Human health doesn't begin at birth – or even at conception.
"The origins for health, development and disease trajectories occur even earlier than that," says Kristin Connor, assistant professor in the Developmental Origins of Health and Disease in Carleton University's Department of Health Sciences.
That's because parental health before and at conception, and during the early stages of pregnancy, can influence the health and development of a fetus and then the lifelong health of that individual after birth.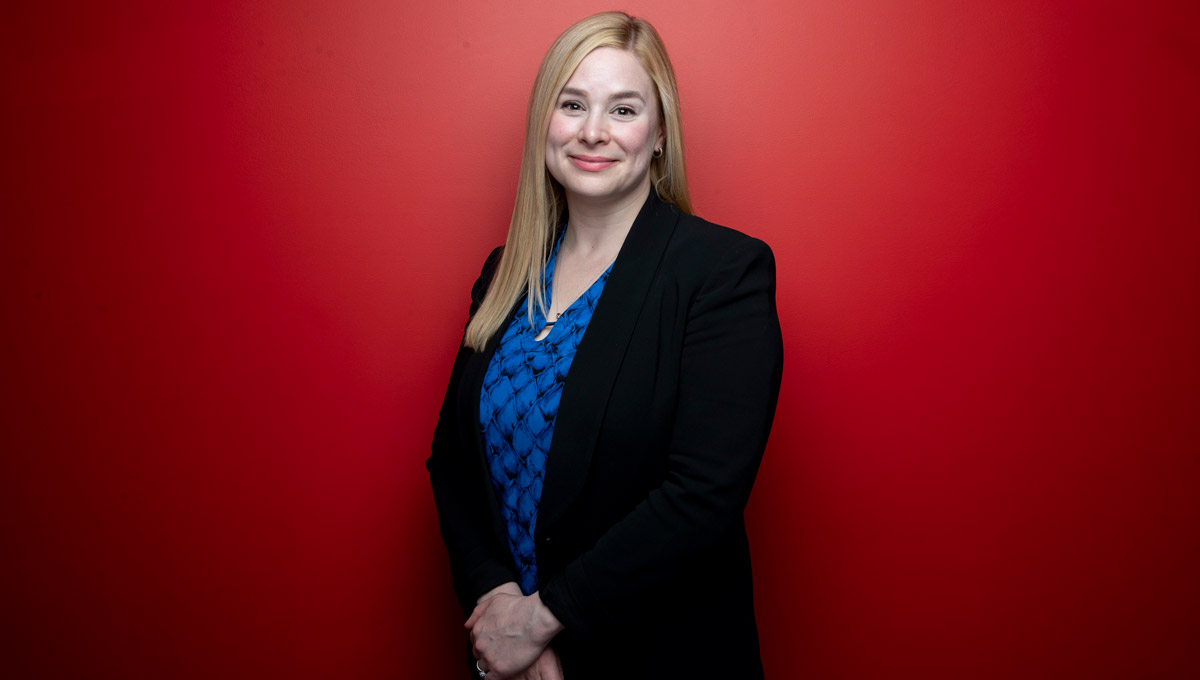 Life Sciences Day Highlights Groundbreaking New Research
Connor shared her research at the Human-Microbe Interactions session of Life Sciences Day 3.0, an all-day event that brought together academia, government and entrepreneurs to share their work.
"We want to make sure that people are situated on the right track long before they start families of their own," she said.
"Even though nutritional requirements are extremely small in the early stages of pregnancy, nutrients are still very important to the developmental trajectory of that individual."
And the microbes that are present at the time of conception and during pregnancy can have health impacts too. For example, there are distinct microbial communities along the female reproductive tract.
These microbial niches can be associated with adverse reproductive health outcomes. Specific bacteria in these niches are associated with reproductive tract diseases that are linked with rates of implantation, pregnancy and live birth.
"Microbial factors can circulate in the blood and target maternal tissues, which means they could potentially target the placenta and fetus," Connor said.
"We have to consider the microbiome as a third genome that actively participates in maternal adaptation to pregnancy and possibly programming fetal development. And because the infant microbiome is seeded from the mother through the mode of delivery, breastfeeding and early exposure to antibiotics, microbes present in an infant have the potential to shape their lifelong immune and metabolic systems."
Connor was one of the life sciences researchers who shared their work at the third annual edition of Life Sciences Day. The diversity of research in the field at Carleton was showcased through presentations on subjects that ranged from Shelley Hepworth's work in cannabis polyploidization (genome duplication) to Jenny Bruin's research on insulin-secreting beta cells in the pancreas to Chris Polowick's use of drones and Light Detection and Ranging (LiDAR) to create precision maps of agricultural land with his company RME Geomatics.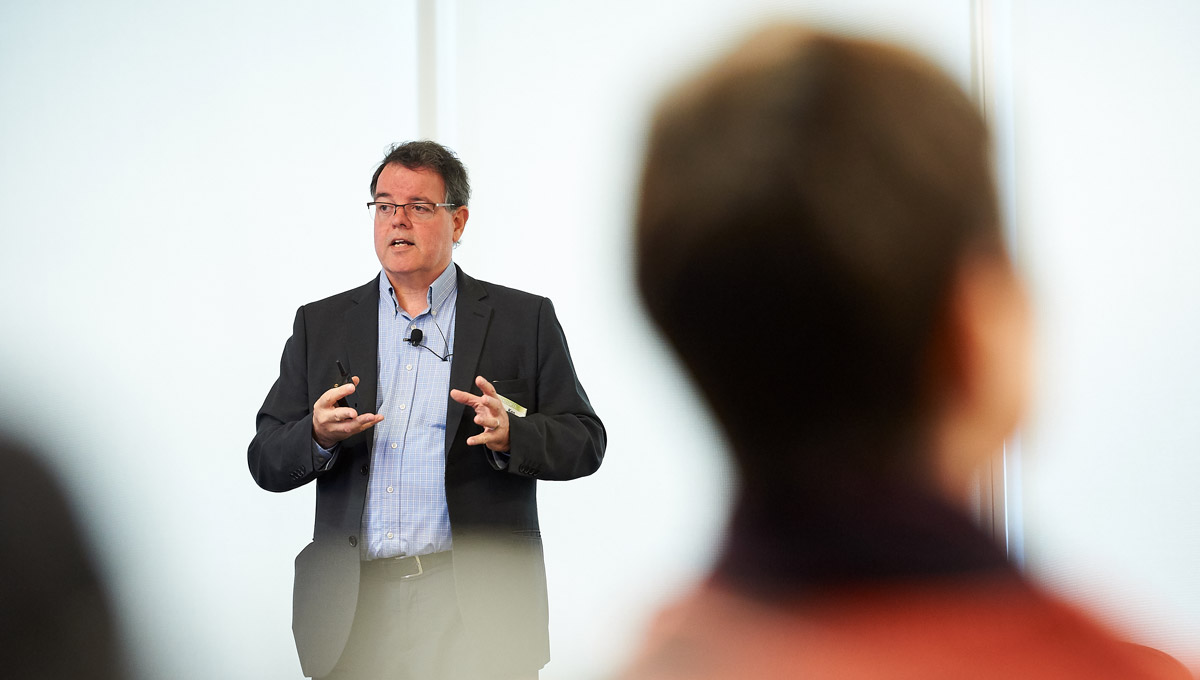 Examining the Impact of Advanced Technologies
Life Sciences Day 3.0 also staged a student poster competition and, throughout the day, the impact of advanced technologies like neural networks on the field was a prominent theme.
"Technology is enabling smart health care," said keynote speaker Ken Lawless, president of Epitope Capital.
"Both inside the hospital, and outside its walls. There's a shift in the conventional model of health-care provision towards what we call value-based care. It's about creating value for the patient and value for the system. We're really now much more reliant on real world evidence — not just a clinical trial but actually what happens when we bring it into the actual system. We're starting to see the impact of some of these disruptive technologies that we have out here and this is everything from genomics to sensors to you name and all of these things now are really pushing on trying to improve outcomes and lowering the cost and making these systems more efficient."
It was a great pleasure to help kick off Life Sciences Day 3.0 @Carleton_U today. Great way to showcase our many research strengths in neuroscience, chemistry, biology, food security, data science and more. Ottawa is a major Life Sciences Hub set for further growth in this area! https://t.co/xM22wbXEYd

— Benoit-Antoine Bacon (@CU_President) May 1, 2019
Carleton President Benoit-Antoine Bacon is optimistic about the future of Ottawa's life sciences ecosystem – and Carleton's place in it.
"The Ottawa region has so many resources," said Bacon, noting the university's investment in a new Health Sciences Building.
"Great universities, great hospitals, growing businesses and so many outstanding researchers, Ottawa's life sciences sector is poised for many further successes. We need to catalyze that and work together to make it happen. The tech sector has done it, and I think life sciences is next."
Monday, May 6, 2019 in Faculty of Science
Share: Twitter, Facebook