Every February, Black History Month honours the legacy of Black Canadians and their communities. The theme this year is "The Future Is Now" — an opportunity to celebrate the transformative work taking place across the country.
At Carleton University, where an ambitious Equity, Diversity and Inclusion (EDI) Action Plan was recently approved, an array of programs and courses are incorporating new initiatives, lessons and guest speakers focused on Black history and anti-racism efforts.
"Our curriculums need to be broader so that every ethnic group is lifted up, and the value of every ethnic group is designated so that we have mutual respect for everyone," Martin Luther King III, the oldest son of Martin Luther King Jr. and Coretta Scott King, said during his speech at Carleton's SOAR Leadership Conference, which kicked off Black History Month on Jan. 30.
"The job of colleges and universities is to set the tone.
"Racial intolerance is at an all-time high and I really do believe that young people are determined to address this issue and rid our society of it," King added.
"My father believed in education, not merely as a lever for advancement, but more importantly, as a tool for increasing understanding."
Carleton's flagship Journalism program is one of the areas where change is underway.
The Journalism school has established a Permanent Working Group on Anti-Racism and Inclusion committed to "eliminating racism against racialized and Indigenous people, as well as inequities or other barriers based on ethnicity, nationality, religion, gender expression, sexual orientation or ability.
"We hope our program's commitment to anti-racism and anti-oppression practices will benefit all of our students while they are here and that it will foster a wider culture of equity and inclusion in newsrooms of the future," says the Permanent Working Group on Anti-Racism and Inclusion's website.
To help build these newsrooms, the Journalism program launched a mentorship program for two Indigenous and racialized students in partnership with the Globe and Mail and has started a new course — Journalism, Race and Diversity — taught by CBC News Ottawa's Adrian Harewood.
"This will be a little bit like a civics course: it provides students with the analytical tools to ask better questions," says Harewood.
"Understanding race equips students to look at the world from multiple perspectives and to challenge mainstream frames of reference. It's a tool that enables a journalist to be disruptive — to go out into the world and tell stories with breadth, depth and perspective."
The Journalism school is also hiring for the Carty Chair, Diversity and Inclusion Studies. The chosen professor will develop and teach courses and lead a program of research on journalism, diversity and inclusion that will engage journalism students and the journalism industry at large.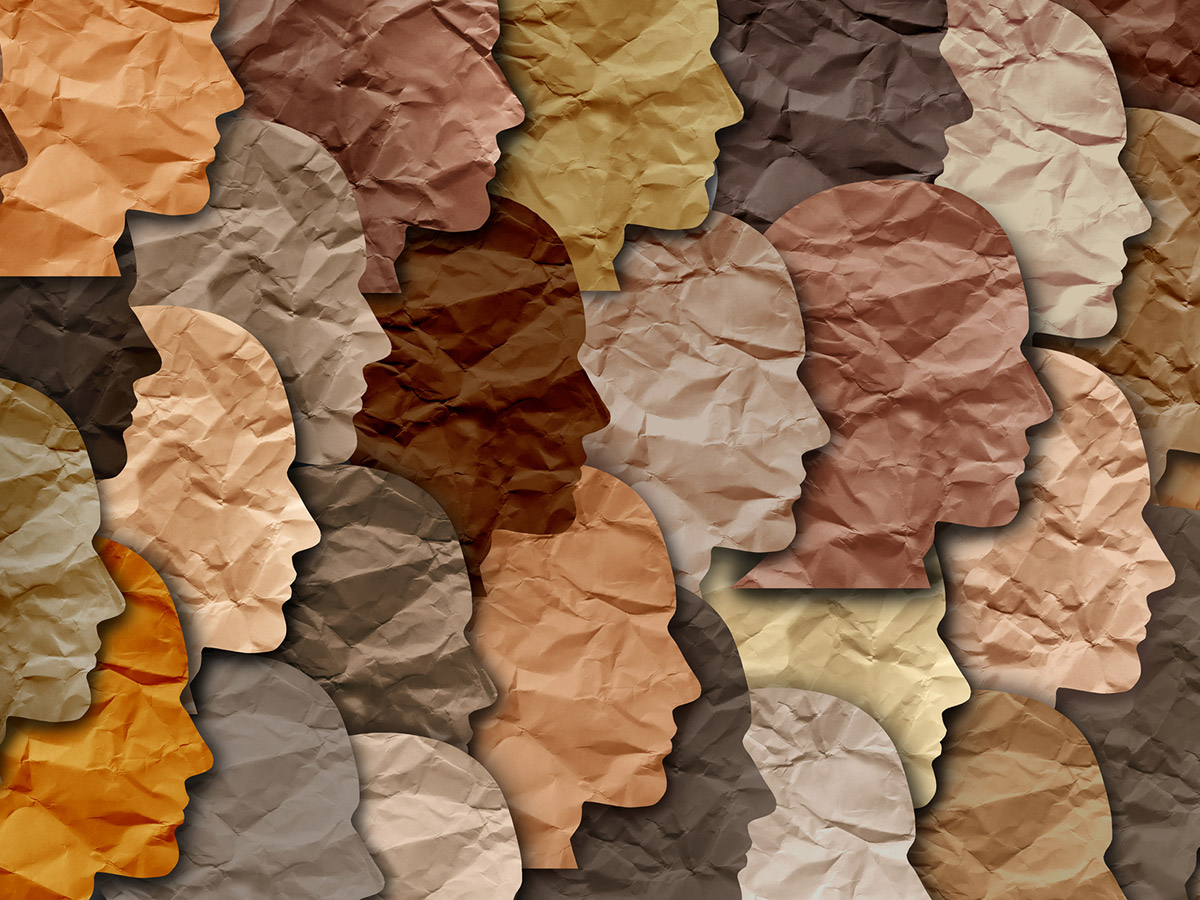 A Deep Dive into Systemic Racism
Carleton's Institute of African Studies engages in important work throughout the year, such as academic exchanges with universities in African countries through the Queen Elizabeth Scholars Program, and courses like African Social and Political Thought, taught this term by visiting professor Samuel Oloruntoba to help students understand "the development aspirations of Africans amidst competing social and political thought from outside the continent."
Other courses at Carleton that resonate this month include a new Blackness and anti-racism seminar in the Human Rights and Social Justice program.
"When we say systemic racism, we need to ask what these systems are," says Instructor Kisha McPherson.
"We have to go to school and to the doctor. Someone could be in conflict with the law. If you drive a car, you can get pulled over. We have to interface with all of these systems on a day-to-day basis. And when racism exists in the systems, we have no choice but to engage with it. This course tackles racism in three major systems: education, health and criminal justice."
The School of Social Work is offering a course — Racialization and Social Work — that explores racism and its consequences.
There's also an elective graduate course in Social Work, Afrocentric Social Work, which will be taught in the spring by Senator Wanda Thomas Bernard. The class "provides students with an opportunity to engage in critical dialogue, reflection and action about historical and contemporary experiences of African Canadians and Africans in the diaspora.''
Beyond this formal curriculum, several classes have invited special guest speakers to shine a spotlight on subjects related to Black History Month.
Prof. Lisa Mills brought in two local activists from the 613-819 Black Hub to speak to her Public Affairs and Political Management class during a week focused on the Black Lives Matter movement and policing.
And for her Social and Political Movements class, Instructor Sheila Grantham invited Darrell Maxwell — her grandfather's second cousin — to talk about his experiences 50 years ago as a trailblazing Black hockey player in the Maritimes.
"Black peoples from Nova Scotia, like my family, have been residing in the province for longer than most people think," says Grantham.
"They are Nova Scotian, despite many people's assumptions, and they have helped to shape the landscape of the Maritimes through a variety of fields, despite racism and a history of segregation."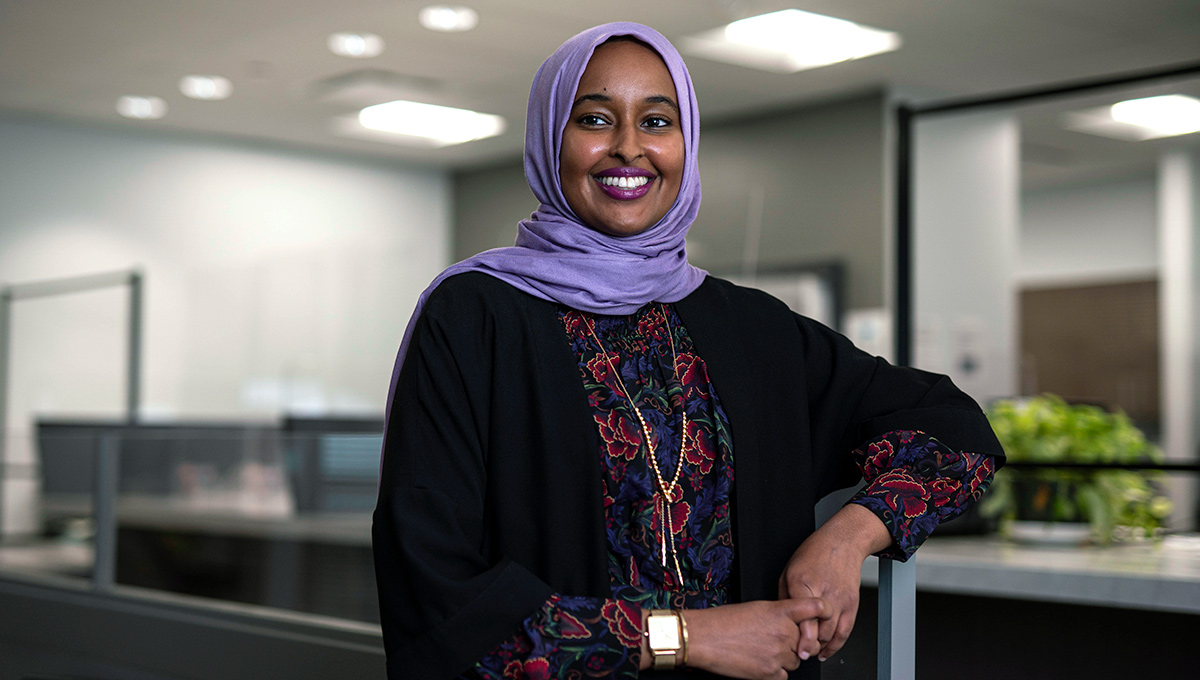 Supporting Racialized Students
Coming up on Feb. 22, the Faculty of Public Affairs hosts a conversation with Celina Caesar-Chavannes, a former MP and parliamentary secretary to Prime Minister Justin Trudeau and author of the new book Can You Hear Me Now? How I Found My Voice and Learned to Live with Passion and Purpose.
And on Feb. 27, the Afro-Caribbean Mentorship Program (ACMP) — an initiative dedicated to supporting Afro-Caribbean and racialized students in Ottawa — is holding its third annual Black History Month event, co-hosted by ACMP founder Warren Clarke, a PhD candidate in Sociology at Carleton.
Meanwhile, other supports and services for students continue year-round, such as sessions at Health and Counselling Services with Manal Haji Egeh who specializes in helping racialized students.
And more will be coming soon, including a new research internship for Black, Indigenous and racialized undergraduate students in Carleton's Health Sciences Department.