Because Derek Bradley and his colleagues do their jobs so well, their craftsmanship is virtually imperceptible — even though it's seen by millions of people on the big screen.
Bradley, who has both a master's and bachelor degree in Computer Science from Carleton University, was part of a team that won a Technical Achievement Award at the Academy of Motion Picture Arts and Sciences' Scientific & Technical Awards ceremony on Feb. 9.
They were recognized for the conception, design and engineering of the Medusa Performance Capture System, which allows filmmakers to record and digitally reconstruct an actor's face as a full-motion animated character. Medusa has been used in nearly 20 Hollywood movies, including all of the recent Star Wars blockbusters, 2016's The Jungle Book and other hits that blend the real world with special effects.
Being celebrated with a science and tech Oscar award at the Beverly Wilshire Hotel in Los Angeles, with his parents, sister and brother-in-law accompanying him at the gala, was a thrill for Bradley, a Disney Research scientist whose work is discretely integrated into films.
"After all the hard work, it was a really exciting experience for us to be front and centre," he says. "This award is for 10 years of technological innovation."
Bradley, who has worked for Disney in Zurich, Switzerland since 2010, shared the Oscar with colleagues Thabo Beeler, Bernd Bickel and Markus Gross. The Academy cited Medusa for its ability to capture "exceptionally dense animated meshes without markers or makeup, pushing the boundaries of visual fidelity and productivity for character facial performances in motion picture."
There may have been no red carpet, but Entertainment Tonight was there to interview Bradley before the ceremony, and he has received congratulatory messages from former co-op colleagues in Ottawa who he hadn't heard from in 15 years.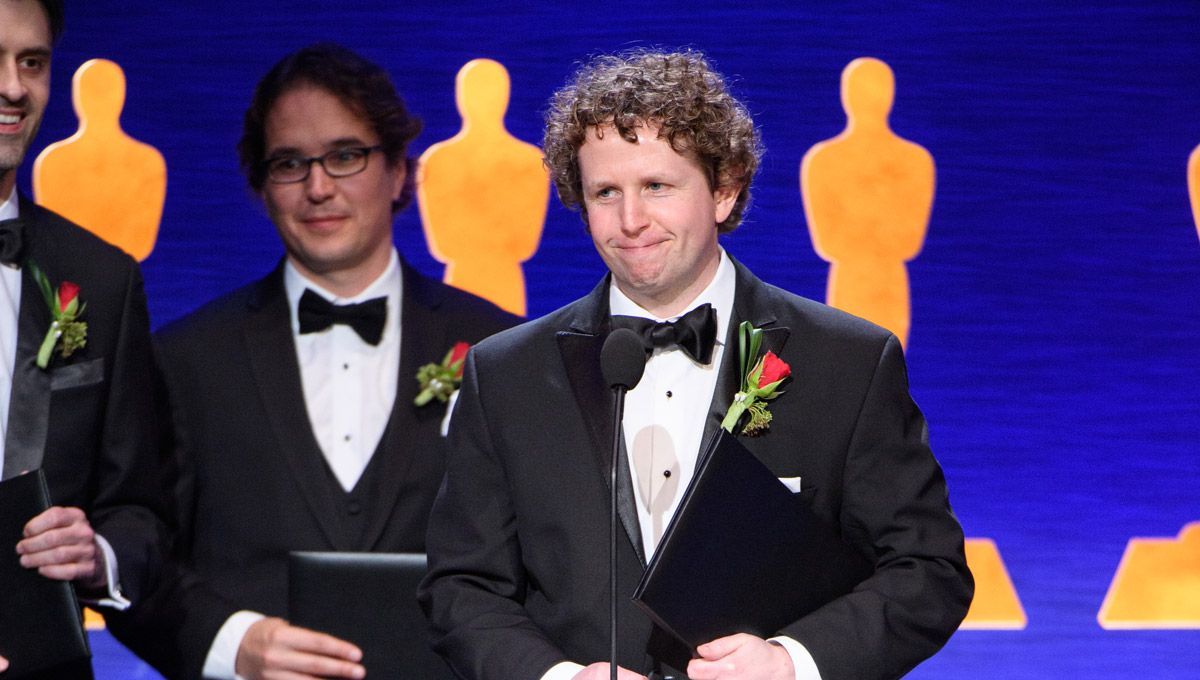 Catching the Computer Programming Bug
Bradley first caught the programming bug back in high school in Smiths Falls, Ont. He recalls making a ping pong game using the Turing language and deciding that he wanted to go into computer science.
He was drawn to Carleton because of the strength of its Computer Science program and because it was close to home. He received a scholarship and did a five-year undergraduate degree with co-op placements at software companies like Corel and Cognos, since acquired by IBM.
Those placements gave him invaluable hands-on knowledge and industry experience, but the classroom work was also inspiring. "Everything I learned," says Bradley, "made me want to learn more."
In fourth year, Prof. Gerhard Roth talked to students about augmented reality and mentioned to Bradley the possibility of graduate studies. "The idea that I could use computer graphics to take the real world and change how things appeared was really fascinating," he says.
Roth, who co-supervised Bradley's master's degree with Prof. Prosenjit Bose, also worked at the National Research Council, giving Bradley an opportunity to spend time at the NRC campus on Montreal Road in Ottawa's east end.
Scientists there were being interviewed by the New York Times about their work and flying off to conferences to present papers. That made Bradley even more excited about the research and development possibilities in his field, and he went on to do a PhD at the University of British Columbia focused on graphics, using multiple cameras to digitally recreate realistic movement of clothing.
A lifelong film buff, Bradley wondered whether the same technology could be used to capture facial expressions. His PhD supervisor, Wolfgang Heidrich, had a colleague who worked in Zurich for Disney Research, and in 2010 Bradley flew to Switzerland to begin a postdoctoral researcher that seamlessly transitioned into his dream job.
"Coming from Canada, from a beautiful country with beautiful cities, there wasn't much culture shock," he says. "People are friendly in Zurich and there's great public transportation — so great that it's worth mentioning. Plus, it's easy to travel to places like Paris and Berlin and Rome for the weekend."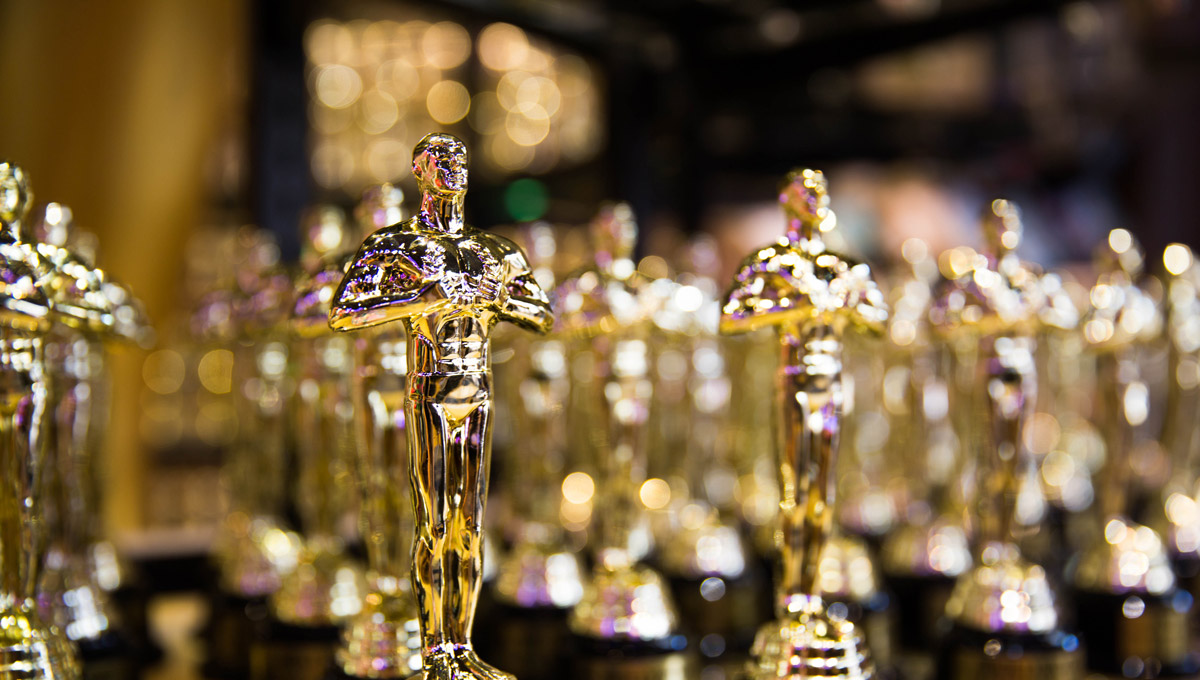 The Road to Being an Oscar Winner
The 2014 release Maleficent was the first movie to use Medusa. Three digital flower pixie characters resembled the actors who voiced them, right down to their pores, wrinkles and facial expressions.
The mega-villain Thanos, played by actor Josh Brolin in the recent Avengers: Infinity War, is also largely a product of the Medusa system.
A mobile rig of cameras and lights was used to capture the data needed to bring these characters to life. Because it can be brought to a film set, the process is fast and easy for actors and doesn't bog down a production.
"Medusa is really just the beginning of a long pipeline," says Bradley, who usually gets pulled into the story — just like the rest of us — when he watches a movie and attempts to focus on the behind-the-scenes effects. "There is a lot of other technology and human work, including of course the actors, that goes into creating these characters."
Bradley is the second Carleton alumnus is two years to win an Oscar. Last year, architecture grad Paul Austerberry won the Academy Award for Best Production Design for his work on Guillermo del Toro's The Shape of Water.
"I think that my time at Carleton has impacted pretty much all of my film projects," Austerberry said at the time, "as the skills we learned there were really about how to look at the world around you and the visualization of three-dimensional space."
Which mirrors what Bradley says about his studies at Carleton.
"It really laid the foundation for my programming skills," he says. "From the influences of my professors to the co-op experience, it helped me get to where I am today."
Wednesday, February 27, 2019 in Alumni, Computer Science, Faculty of Science
Share: Twitter, Facebook