By Ty Burke
Photos by Chris Roussakis
Without experience, you can't get the job. Without the job, you can't get the experience.
It's the new graduate's paradox, and the implications of this classic Catch 22 are only amplified when you're looking for a job in government. Hiring processes adhere to rigid rules and frequently demand specific types of experience that are difficult or impossible to obtain in the private sector.
Alex Russell was intrigued by the Canada Health Act in his undergrad years, but after graduating, he found work at a bank. It wasn't giving him the experience he needed to get the job he wanted. Job postings demanded skills like processing Access to Information and Privacy claims and drafting ministerial briefing notes.  You just don't get that kind of experience at TD.
So Russell enrolled in Carleton's Master of Public Policy and Administration, where co-op work terms would allow him to custom-build his resumé for government hiring processes.
"Banks are important to our economy, "Russell says, "and I liked working there, but I knew wanted a career in health policy. It's something that's really important to all Canadians. The relationship between the federal government and the provinces on health care is something that has always fascinated me, and with Health Canada, I've really been able to get great experience on exactly what I want to work on."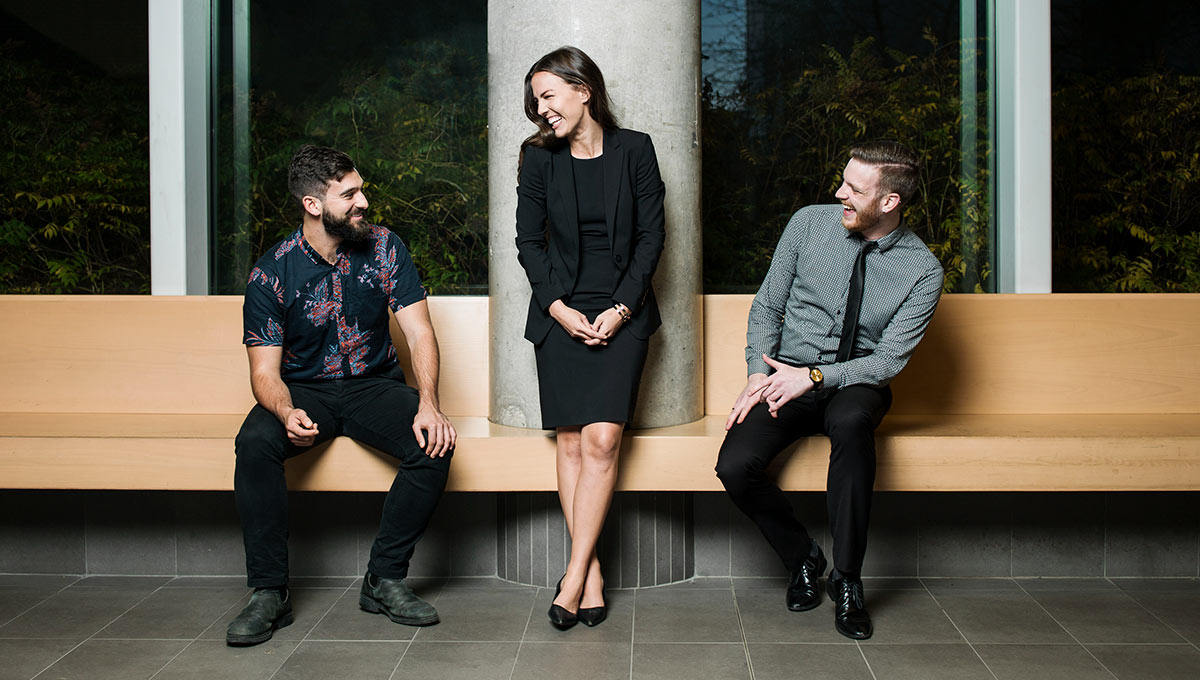 Attaining Hard-to-Find Experience
Jennifer Beach's experience has been similar. The Queen's law graduate was eyeing a career at Global Affairs Canada (GAC), but repeated job applications seemed to disappear into the void. At least until she did her master's with a co-op at the Norman Paterson School of International Affairs (NPSIA).
"Public hiring processes would ask things like: 'Have you worked in policy before,''' she says, "but there aren't many ways to work on policy outside of government. They'd ask for skills like drafting memos, which I never would have been able to get if I hadn't gotten my foot in the door. I worked on a memorandum to cabinet during my work terms with GAC. If I hadn't, I'm pretty sure that my resumé wouldn't have been picked up."
After completing her co-op work terms, Beach had the opportunity to work full time at GAC, but a job in a related field at the Department of Finance arose through the federal government's Post-secondary Recruitment Program. She credits her co-op work for helping her stand out.
"I was able to list the skills that they're looking for. It provided experience I didn't have before. I honestly wasn't able to get my foot in the door before I went through the co-op program. It's one of the main reasons of why I chose Carleton, and I couldn't speak more highly of it."
Carleton has nine graduate co-op programs, with options in the public and the private sector, but connections with the federal government are a major selling point for many students. If a student has successfully completed a federal government co-op term, she or he is eligible for a temporary or permanent position after graduating without going through a competition.
"That avoids the sometimes cumbersome, lengthy competitive process," says Kathleen Hickey, Carleton's manager of Co-operative Education. "Writing up lengthy job descriptions, putting it out to competition, etc…"
The most popular graduate co-op programs are the Master of Arts in International Affairs and Master of Public Policy and Administration (MPPA). Many students ennroll precisely because they serve as a pipeline into government.
"They know there's a good chance of finding work," Hickey says. "With the federal government being locally-oriented, there are many co-op graduates working there. So people know the programs and hire students from them. There are many grads from MPPA, NPSIA and Political Science who are familiar with Carleton's co-ops, even if they didn't go through the program. I've been here for 17 years, and now I see names that went through co-op calling to hire co-op students."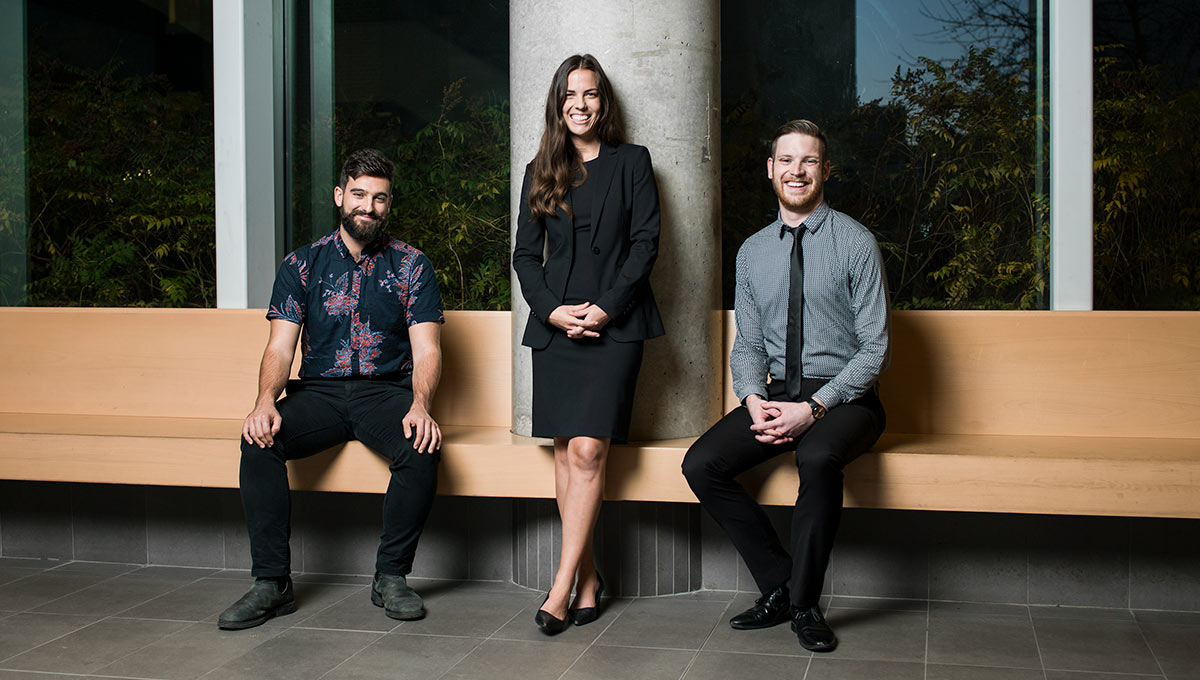 Co-op Opportunities Help
Students Gain Transferable Skills
Hazen Jonah, a recent graduate of the Master of Arts in Public Administration (now MPPA), used his co-op terms as a springboard to being bridged into indeterminate employment at Innovation, Science and Economic Development Canada.
The former dancer with the Royal Winnipeg Ballet began studying politics and governance at Toronto's Ryerson University after an injury derailed his dance studies. It piqued an interest in government that led Jonah to move to Ottawa, intent on working for the feds.
The freshly minted policy analyst chose the MAPA program in part for the co-op. But he now sees that the skills he's acquired are transferable to other levels of government, and international organizations like the United Nations and the Organization of Economic Co-operation and Development, a career arc he envisions pursuing.
For Jonah, that transferability is key.
"This program helped me hone soft skills," he says. "How do you write succinctly and convey a point?  I've put together ministerial briefing binders and Treasury Board submissions. I've analyzed industrial trends, and learned the relationship between departments, between programs and policies. All of this will help me jump to the next stone. With a co-op, you get real-world application of skills you've spent your academic career building. And you get your foot in the door."
For more information about graduate school co-operative education at Carleton, please visit carleton.ca/co-op/.
Wednesday, November 1, 2017 in Careers, Graduate Students
Share: Twitter, Facebook