Lead image by Ketut Subiyanto / Pexels
By Boké Saisi, Kikachi Memeh and Vinita Srivastava
This article is republished from The Conversation under a Creative Commons licence. All photos provided by The Conversation from various sources.
---
It seems like everywhere you look these days, on TikTok, on the sides of buses, in news headlines, you see Ozempic, the drug originally created as a diabetes treatment, but now being used as a weight-loss method.
Ever since it arrived in Canada, it's been in incredibly high demand.
While Ozempic may just be the next in a long line of get-thin-quick fads, it's already causing a lot of issues, many of which are especially felt by racialized communities.
In this episode of Don't Call Me Resilient, we are joined by fat and disability studies professor Fady Shanouda, who examines anti-fat bias in medicine. As the use of Ozempic, a drug for diabetes, slams into the mainstream as a weight-loss method, will the drug's use impact our concept of fatness? And how does fatness intersect with race and class? How might the craze for Ozempic deepen racial and class disparities?
Higher risk for diabetes
In the United States and Canada, Black, Indigenous and South Asian communities are at a higher risk of Type 2 diabetes. A recent report revealed that First Nations children in Manitoba are 25 times more likely to be diagnosed with Type 2 diabetes than other children.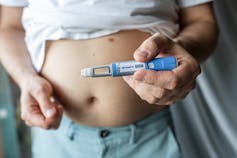 The cost of Ozempic already puts certain communities at a disadvantage. In Canada, Ozempic costs around $300 a month and in the U.S., the price is about $1,000 a month. While many rely on health insurance for prescriptions, insurance for the most part does not cover Ozempic for non-diabetic use.
The racist roots of fighting obesity
Prof. Shanouda explains how fatness has been negatively associated with Blackness, both historically and currently. These harmful conceptions of fatness influences the treatment of racialized communities in health care. This includes frequent misdiagnosis, under-treatment and frequent fat-shaming by doctors.
"I imagine fat people will be asked all the time now: why they continue to be fat and why they're not on Ozempic. It is presenting us with a supposed solution for a human variation that has existed for all time. There have always been fat people. There will always be fat people." – Fady Shanouda
Listen and Follow
You can listen to or follow Don't Call Me Resilient on Apple Podcasts, Google Podcasts, Spotify or wherever you listen to your favourite podcasts.
We'd love to hear from you, including any ideas for future episodes. Join The Conversation on Twitter, Facebook, Instagram and TikTok and use #DontCallMeResilient.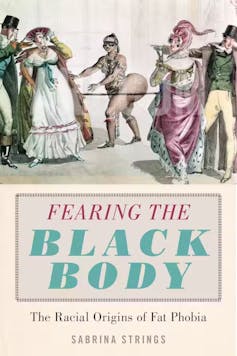 Resources
The Racist Roots of Fighting Obesity
(Scientific American)
New Obesity Drugs Come With a Side Effect of Shaming (The New York Times)
Where do Black people fit into the Ozempic conversation?
Fearing the Black Body: The Racial Origins of Fatphobia by Sabrina Strings
Fat and Mad Bodies: Under, Out of, and Beyond Control by Fady Shanouda in Fat Studies in Canada: (Re)Mapping the Field
Why I'm Non-Binary But Don't Use 'They/Them' by Hunter Ashleigh Shackelford
Jockstraps and Crop Tops: Fat Queer Femmes Dressing for the Night by Caleb Luna in Queer Nightlife

Thursday, June 22, 2023 in The Conversation
Share: Twitter, Facebook