By Ash Abraham
Photos by Chris Roussakis
Children are still sometimes instructed to be seen and not heard. Shaking the Movers is all about getting them to talk.
Designed by the Landon Pearson Centre for the Study of Childhood and Children's Rights at Carleton University, a two-day Shaking the Movers workshop in October 2018 promoted the right of children to participate as citizens in society.
Now in its 11th year, each workshop centres on an article from of the United Nations Convention on the Rights of the Child. Adults – or Movers listen to recommendations on pressing issues affecting children – the Shakers.
"Most consultations with kids are one way. They aren't dialogues. The rights-based approach makes the consultations more universal," said Landon Pearson, who served in the Senate between 1994 and 2005. Pearson's work to promote the rights of children garnered her the nickname the "children's senator."
Senator Pearson and Virginia Caputo, who is the centre's director, hosted 40 children living with disabilities between the ages of 11 and 17 to a Shaking the Movers workshop.
It was part of a larger partnership project funded by the Social Sciences and Humanities Research Council of Canada called the Early Childhood Service System Project (IECSS), which is asking families nationally about their experiences of disability services and access to education.
"First, the youth wanted to talk about accessibility, and then it became broader," said Caputo. "They wanted to talk about how to fully participate in society and barriers to that participation."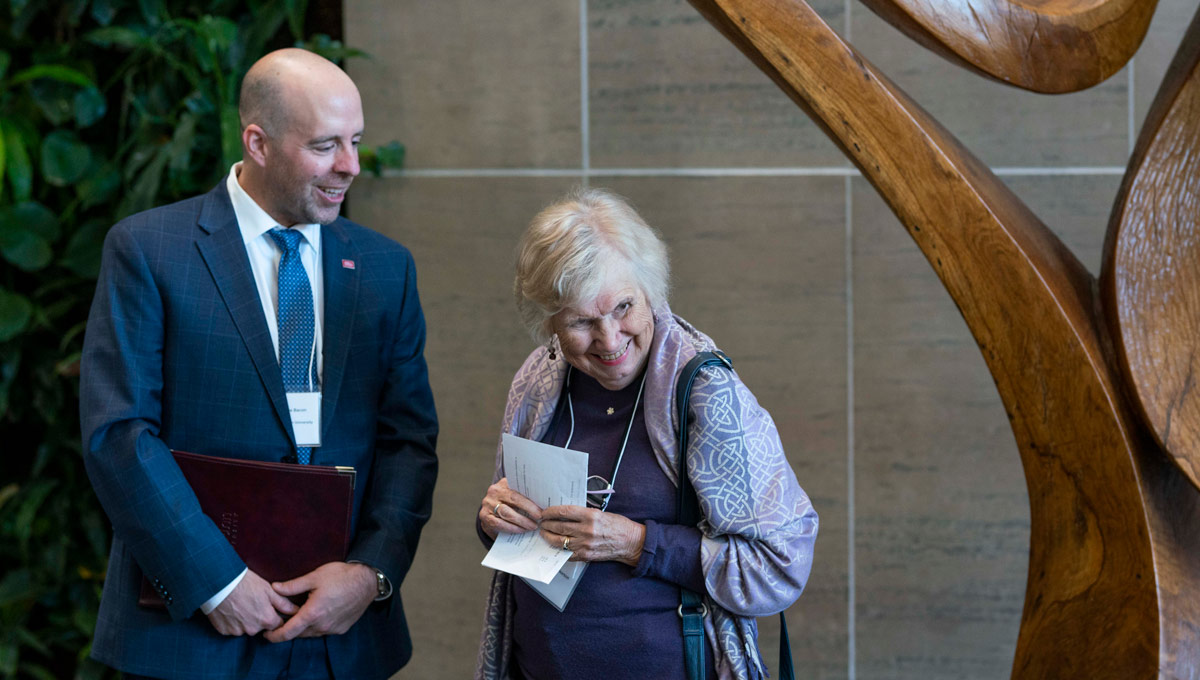 Youth Talk About Accessibility
Carleton President Benoit-Antoine Bacon attended the event, and said he took many notes.
"We have a great culture of accessibility at Carleton, but we can always improve. It's really a partnership and a dialogue between the Movers and Shakers. Nothing about us without us is the right way to do research and inform policies," said Bacon.
Bacon was inspired by an 11-year-old with physical disabilities named Zach. "He spoke to these issues better than anyone I have ever met," said Bacon.
At roundtable discussions, children with disabilities talked about problems affecting their daily lives.
Newfoundlander Charlotte Peddle, 16, has severe hearing loss. She described how a small wireless microphone helps her follow along with the teacher's instruction. If she doesn't remind teachers to turn on the device, she won't be able to participate in class.
"It's very helpful. Without it, I probably wouldn't do very well in school," Peddle said.
Kalea Davies, 16, added that not all youth with disabilities feel comfortable asking for help. She stressed the importance of learning how to self-advocate.
"You have a right to stand up for yourself. The only person who can speak up for me . . . is me," said Davies, who deals with generalizations surrounding disability on a daily basis.
"When people find out I am in advanced placement classes they are really shocked. My disability affects my walking and my balance, but academically I do everything the same.''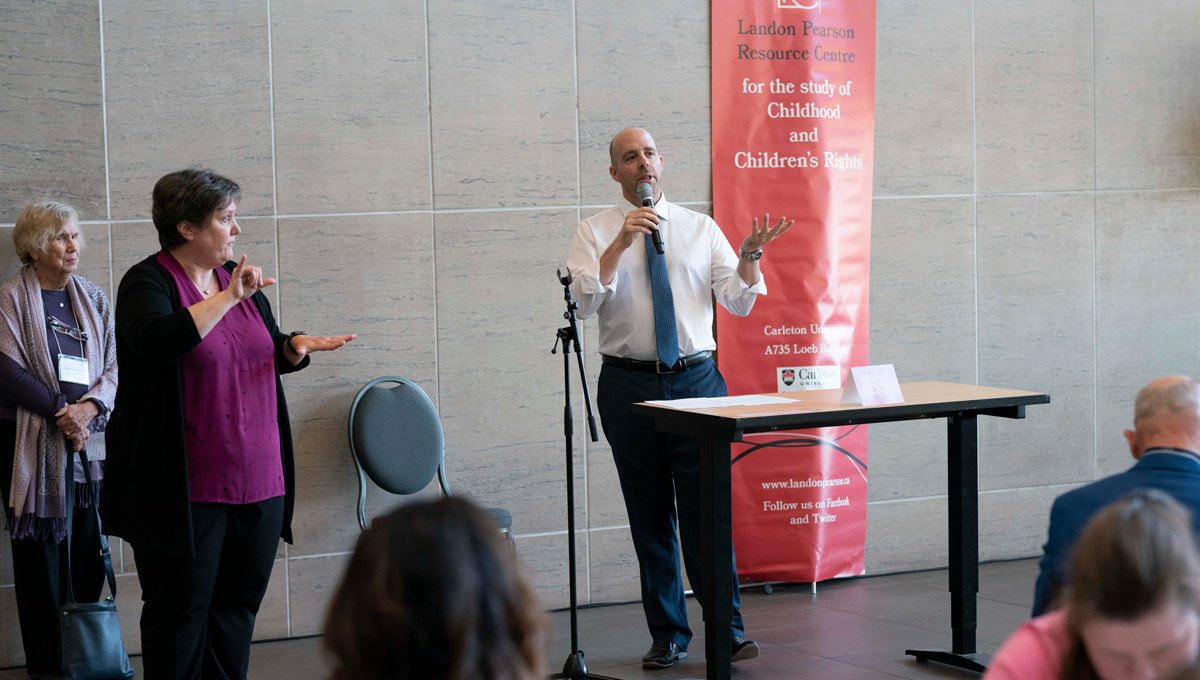 Children's Rights: Countering Bullying and Stigma
Roundtables discussions also focused on bullying, identity and social stigma.
Peddle said she would like to go on a loudspeaker at her school and tell everyone to stop bullying and be respectful.
"If you judge someone by their disability, you're looking straight at their disability and not really looking at them. You should get to know them," said Peddle.
Caputo collected all of the feedback after discussions drew to a close. "I have the cards in my hands," Caputo said. "I hand them off – without looking – to the facilitators. Then, they have a discussion with the Movers, and talk about what they heard, or think they heard."
Movers will discuss actions they will take to address the Shakers' concerns.
"We adults are making such a mess of things, (we) have to take charge," said Pearson. "It gives me a lot of hope, because that's where change is going to happen."
For more information about the IECSS project, please visit Inclusiveearlychildhood.ca
Wednesday, October 31, 2018 in Landon Pearson Centre
Share: Twitter, Facebook