By Elizabeth Howell
Photos by Rob Lloyd
African academics from Carleton University's Queen Elizabeth Scholarship – Advanced Scholars Program highlighted the threats of climate change on their continent in a talk at Sunnyside Library on May 8, 2019.
The program aims to increase international partnerships and collaborations between Canada and Africa, and includes partnerships from Mzuzu University (Mzuzu, Malawi), Nelson Mandela African Institute for Science and Technology (Arusha, Tanzania), and the University of Ghana (Accra, Ghana).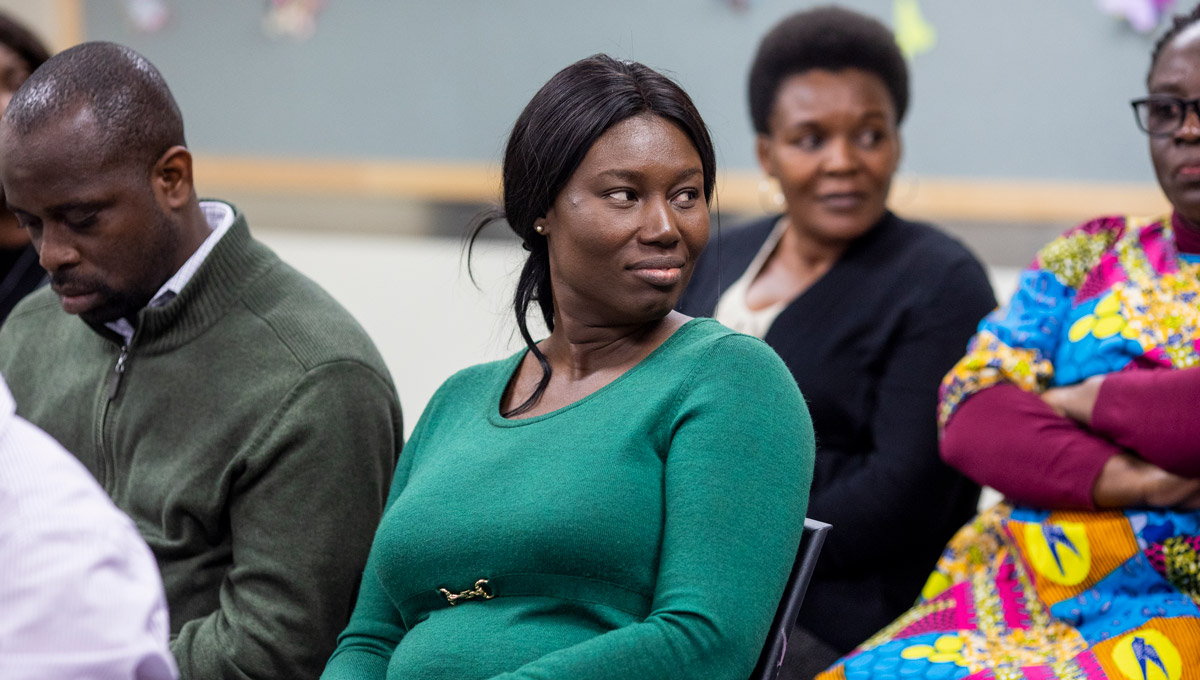 "Climate change – it's here. It's happening. We see it in Ottawa right now, with the flooding this year and two years ago," said Onitu Basu, an associate professor in Environmental Engineering who heads Carleton's QES program.
Georgette B. Atakorah, a PhD student from the University of Ghana provided an overview of climate change issues in Africa, pointing out that Africa only contributes 3 per cent of global carbon emissions, yet remains vulnerable to the effects of climate change.
"Human activities are forcing the world to warm up beyond what it should be," Atakorah said.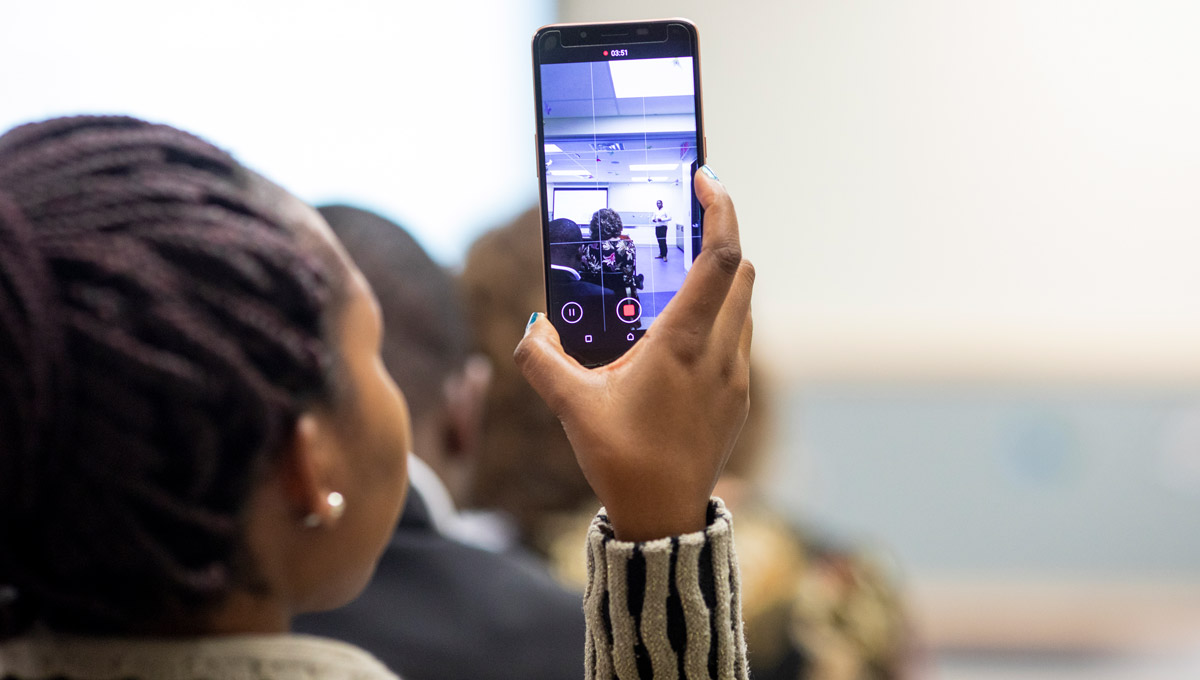 Citizens in Malawi and Other Countries Dependent on Agriculture
Intergovernmental Panel of Climate Change (IPCC) predictions suggest that by 2100 Africa will warm up considerably by 2.7 C to 6.5 C, depending on the region and severity. Precipitation will most likely decrease across the continent, which is troubling as Africa already has large desert and semi-arid areas, Atakorah said.
Already, the continent as a whole is experiencing effects such as flooding, drought, reduced food productivity and increased rates of cholera, malaria and malnutrition (to name just a few of many health effects.)
Roughly 80 per cent of Africa's 54 countries have ratified the 2016 Paris Agreement on climate change.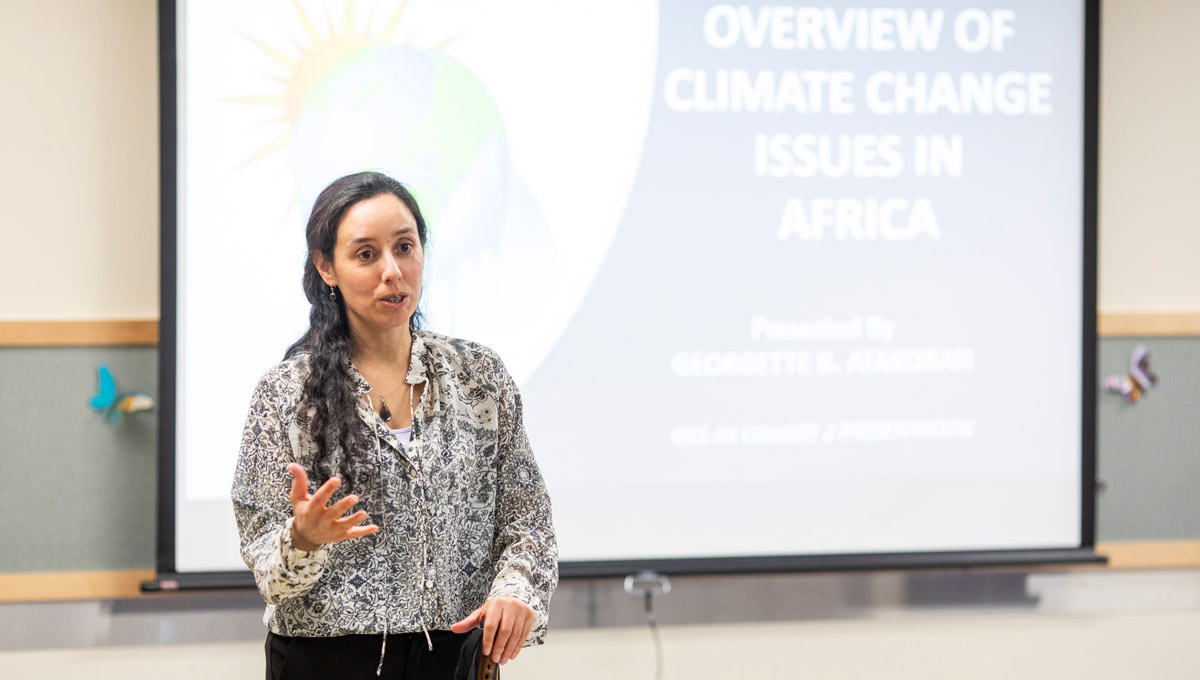 Three academics presented regional reports from their own countries. Beatrice Mbakaya, a PhD candidate in transformative community development in Malawi explained how her country has a per capita income of $320 and many citizens are highly dependent on agriculture.
With the rainfall season experiencing a later onset and early cessation, "it leaves us in a dire situation at the best," Mbakaya said. The country is working to mitigate effects through measures such as natural regeneration of plants and catchment conservation of water.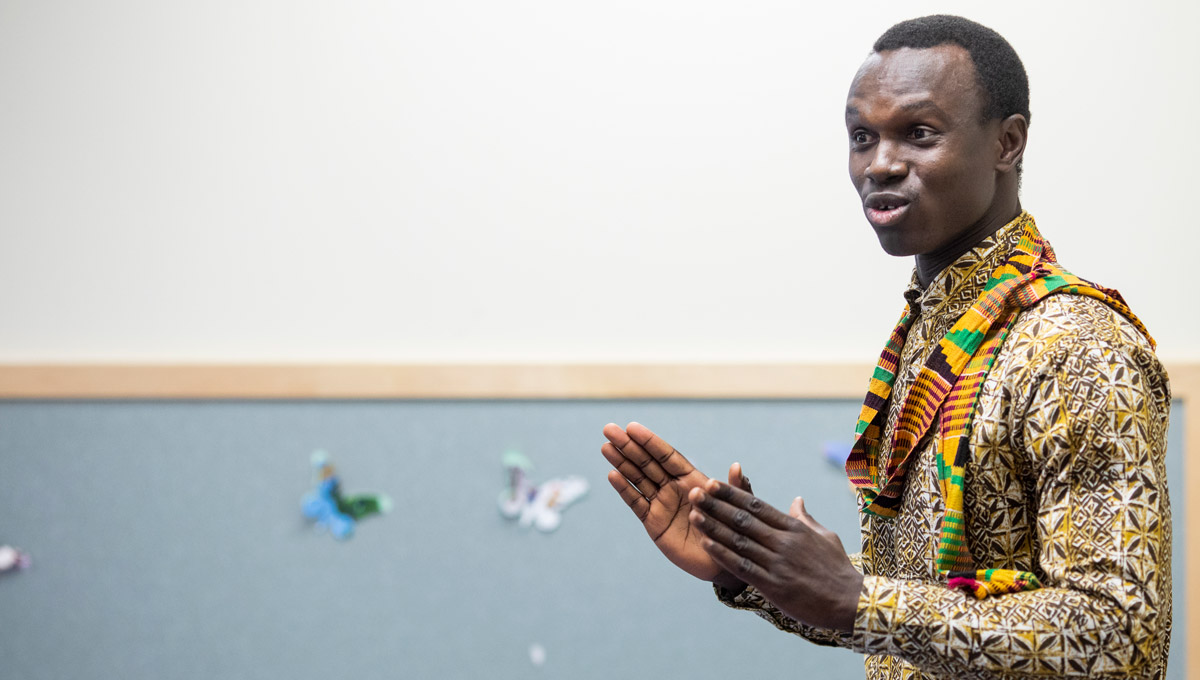 Mount Kilimanjaro a Symbol of Climate Change
George Semango, a PhD student in global health and biomedical sciences from the Nelson Mandela African Institution of Science and Technology, gave a report on Tanzania – a country famous for its grassland, wildebeests and Mount Kilimanjaro. The mountain itself has become a symbol of climate change:
"The snow is melting away, and it is projected in the next 30 years to have no top snow any more," Semango explained. Hydropower is drying up, forcing Tanzania to move towards fossil fuel. The country is trying to adapt through diversifying its economy beyond farming and livestock, and planting drought-resilient crops.
Lastly, Abraham Bugre – a PhD student studying urban environmental change in Ghana – focused on the coastal and agriculture-rich country, which "is actually noted as one of the rising economies of the world."
Here too, however, climate change is rampant. One more unique climate effect here, as opposed to Tanzania or Malawi, is rising sea levels – as high as three metres a year, which is quickly washing out seaside villages. Production of the cocoa bean for chocolate is dropping and Volta Lake, a human-made lake with river sources coming from surrounding countries, is experiencing water stress that could affect national relations.
Ghana is working to adapt through measures such as improved crop varieties, and implementing national programs to install energy-saving appliances and phase out wood fuel cooking stoves with gas.
Each talk also featured a brief discussion with the audience, on matters such as how to attract Canadian attention to African climate change.
Friday, May 10, 2019 in Environment and Sustainability, Faculty of Engineering and Design
Share: Twitter, Facebook