At age three, most children have just learned to tackle a set of stairs. The skillset of three-year-old Ryan Van Stralen, who graduates this year with a BA in Psychology, was much different. At three, little Ryan was already lacing up his skates and gearing up to become the professional hockey player he is today.
Van Stralen recalled spending many chilly winter nights as a child on his family's outdoor rink, cutting tight bladed lines into the snow-covered ice.
"I never wanted to get off the rink . . . those are my earliest memories of learning to play and falling in love with the game," he said.
The rest, as they say, is history.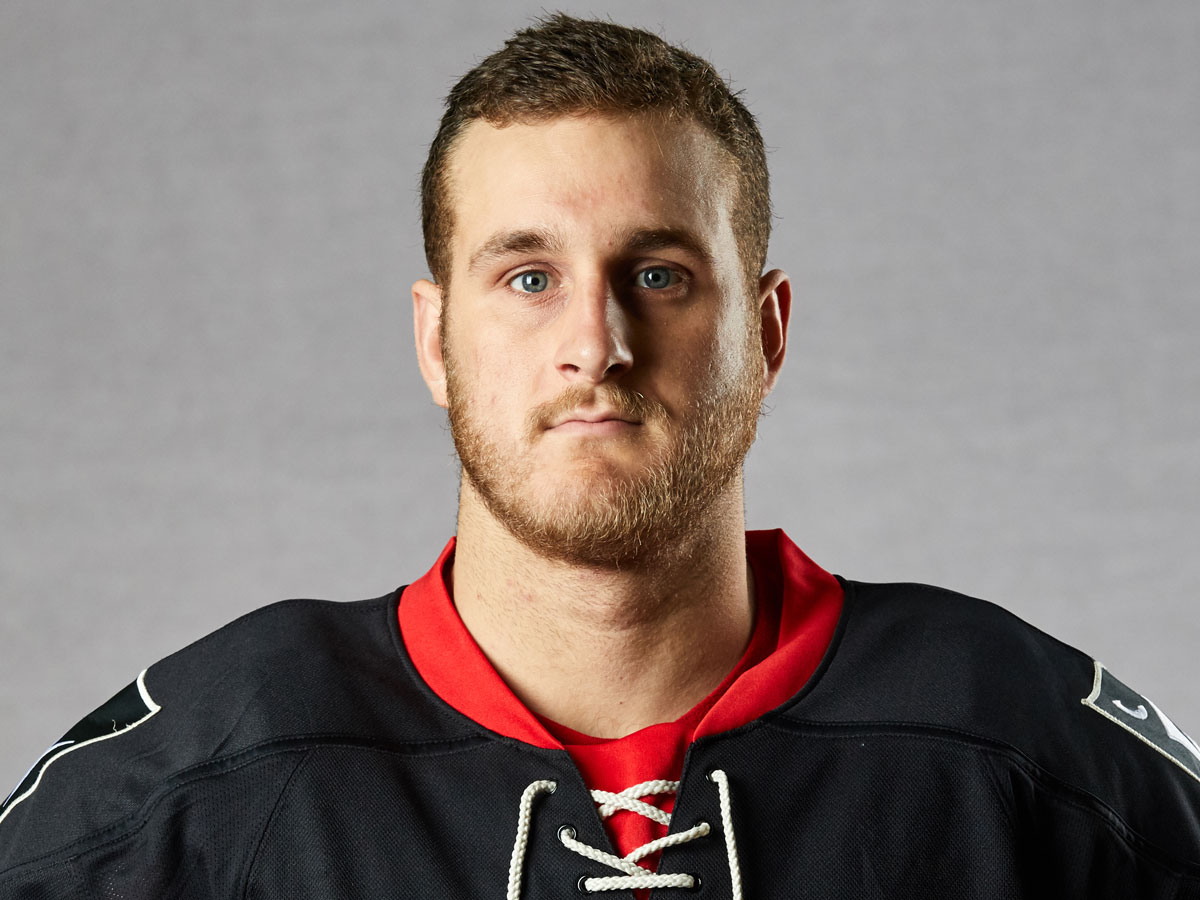 From the 67s to the Ravens
After playing for three seasons in the Ontario Hockey League (OHL) with the Ottawa 67s, Van Stralen decided to stay in the capital city by joining the Carleton Ravens men's team as a forward in 2014 while completing a degree in psychology.
Van Stralen racked up 48 goals at Carleton in his four seasons with the Ravens, making him the fourth-highest scorer overall in team history.
Van Stralen said a memory he'll never forget from his time at Carleton was making it to the playoffs in his second year.
"Four years goes by pretty fast . . . cherish every moment and take it all in," he said.
Living the Pro Hockey Dream
Van Stralen made the leap to the pros late last year by joining the East Coast Hockey League (ECHL) in the United States with the Wichita Thunder, based in Wichita, Kansas. By that time, he'd already earned enough credits to graduate from Carleton.
In his first season with the Thunder, Van Stralen scored eight goals and made seven assists.
Van Stralen admitted he's not exactly sure what's in his future, but knows it will involve hockey.
"It's the only thing I've found that I'm truly, truly passionate about [so] it needs to be something in the game," whether that be coaching or playing, "I want to keep a foot in hockey," he said.
Friday, June 15, 2018 in Athletics, Convocation
Share: Twitter, Facebook