It's up to all of us to work toward a gender-equal world – by celebrating women's achievements and supporting the collective goal of fairness and equality for all in our everyday lives.
The theme of this year's International Women's Day is "Each for Equal" – a call to action to challenge stereotypes and fight bias in our daily lives in order to help create a better world.
To celebrate this important day, we are featuring 10 Carleton faculty members, leaders and doctoral students among many women at Carleton who are changing the world through  innovative teaching, groundbreaking research and vital community outreach.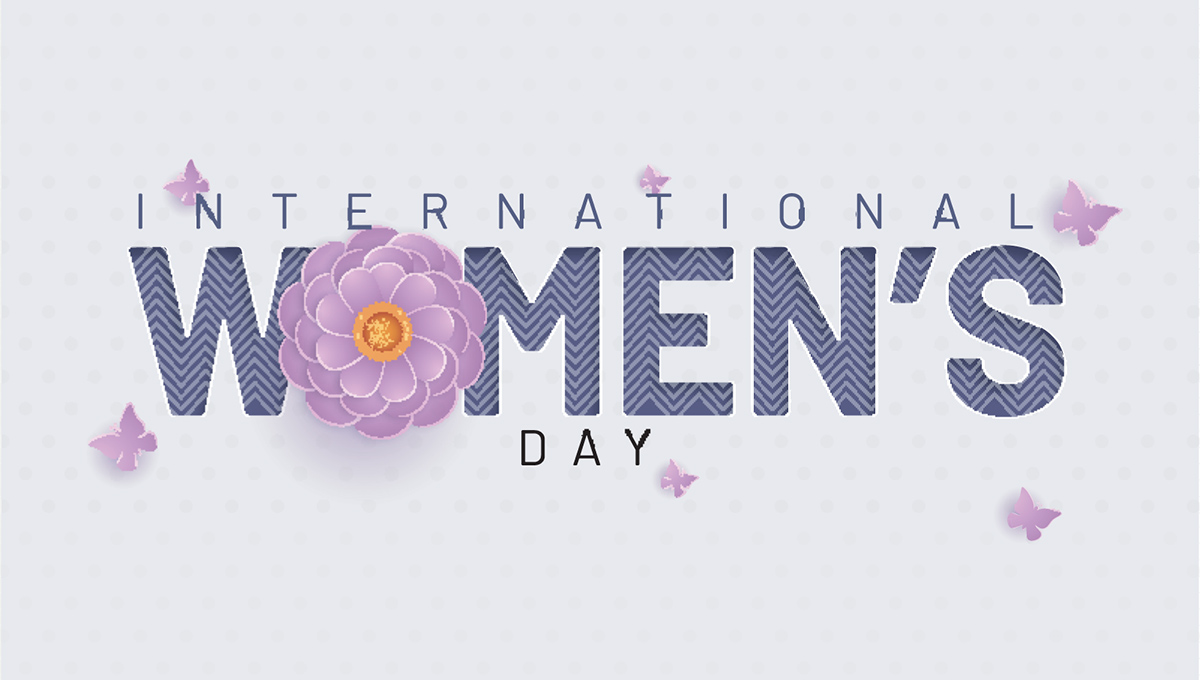 Patrice Smith
Patrice Smith didn't have her sights set on academic leadership.
She was focused on her work as a neuroscientist, conducting research on how the brain responds to strokes, traumatic injuries and diseases such as Parkinson's, and how we can promote central nervous system regeneration and recovery.
However, her time as president of the Carleton University Academic Staff Association (CUASA) and associate dean responsible for academic affairs in the Faculty of Science led Smith to become more engaged in university governance as an elected member of Carleton's Board of Governors and Senate.
Then, when the university started looking for a new dean to helm the Faculty of Graduate and Postdoctoral Affairs (FGPA), the search led directly to Smith.
"One of the main reasons I took this job is because I think I can make a positive difference," said Smith.
"There's so much potential in our students, and I believe that my perspective can add value to what Carleton has to offer them."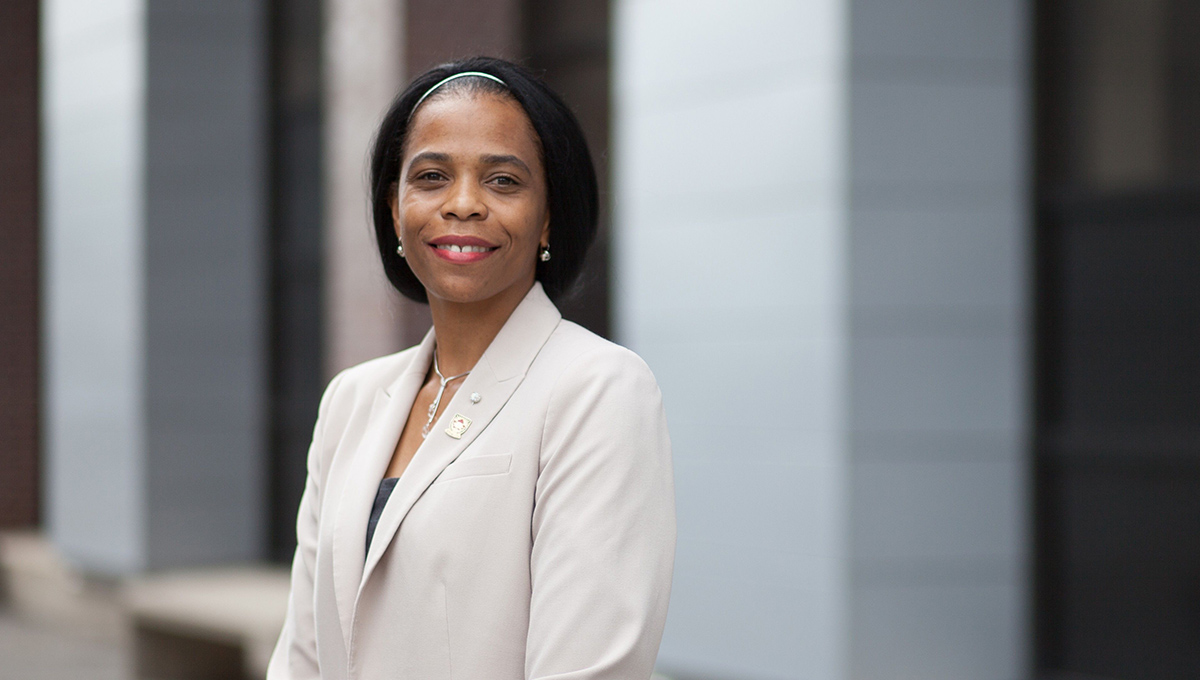 Staci Loiselle
The Centre for Indigenous Initiatives and Health and Counselling Services were proud to announce that Staci Loiselle, Indigenous cultural counsellor, will receive the 2020 Indigenous Practice Award from the Canadian Counselling and Psychotherapy Association.
Loiselle is Mohawk from the community of Kahnawake. She is Turtle Clan. The award honours excellence in advancing culturally congruent counselling and psychotherapy services for Indigenous people in Canada.
Loiselle joined the Centre for Indigenous Initiatives in September 2019. Prior to coming to Carleton, she worked at the Wabano Centre for Aboriginal Health in Ottawa for four years as a youth clinical therapist.
"I started to explore more about my heritage in my late teens," said Loiselle.
"I learned that all the messages I had heard as a kid about Indigenous people were wrong. Indigenous people are strong and resilient. They have overcome systems which were designed to erase them.
"I knew I carried this strength in me and that made me proud and confident. I wanted to help others feel the same. The work I do is important because Indigenous students are important and I try every day to make sure they know that."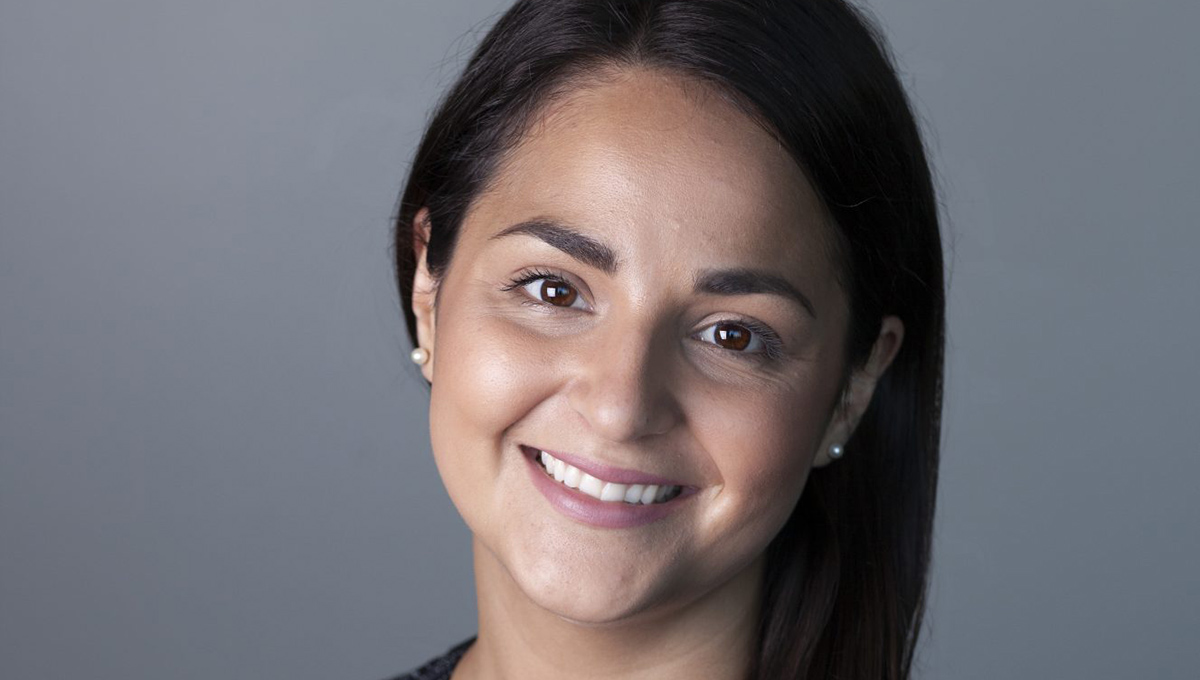 Hillary Maddin
A team led by Hillary Maddin has discovered the earliest fossil evidence of parental care. The fossil predates the previous oldest record of this behavior by 40 million years and was featured in an article in Nature Ecology & Evolution, as well as news stories around the world.
"This is the earliest evidence of prolonged postnatal care in a vertebrate," said Maddin, professor in the Department of Earth Sciences.
"The adult animal appears to be concealing and protecting a juvenile in a den. This behavior is very common in mammals today. It is interesting to see this animal, which is on the evolutionary line leading to mammals, exhibiting this behaviour so early."
Maddin's team discovered the specimen of a varanopid synapsid inside a lithified tree stump on Cape Breton Island, Nova Scotia. The preserved articulated partial skeleton has a unique combination of features and represents a new species. The preserved remains are of a small individual close to a large individual of the same species in a position resembling a parent denning with an offspring.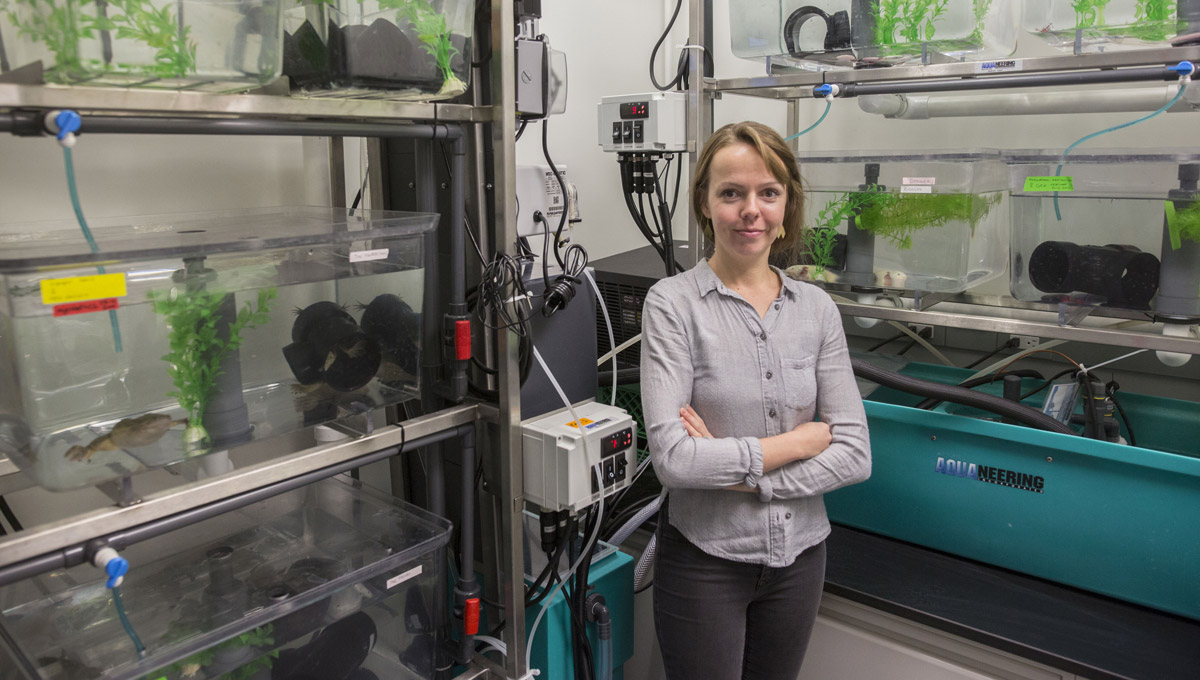 Cynthia Cruickshank
Cynthia Cruickshank has received $5.1 million in funding from the NRCan Energy Innovation Program and the Ontario Research Fund (ORF) to develop new building envelope technologies that make Canada's buildings more energy efficient and less greenhouse gas intensive.
Drawing upon advances in super-thin insulation materials, prefabricated construction and panelized retrofits, CU-CABER will develop new approaches to constructing building envelopes that are thinner and cheaper, and new methods for renovating existing buildings with less cost and less disruption.
"Solutions for existing buildings will play the biggest role in meeting Canada's climate change goals," said Cruickshank, professor in the Department of Mechanical and Aerospace Engineering and director of CU-CABER.
"Although Canada will construct nearly four million new homes before 2030, more than 13.7 million homes are already built, and 62 per cent of them were constructed more than 20 years ago before the National Building Code prescribed requirements for energy efficiency."
The funding supports construction of large-scale building envelope test equipment, including a state-of-the-art, two-story guarded hot box with a spray rack capable of testing full-scale residential and building facades, and a materials characterization lab.
The new infrastructure will enable researchers to study how heat, air and moisture move through materials and highly insulated wall systems, and how these elements contribute to occupant health, comfort and building science risks, including condensation, mold growth and rot.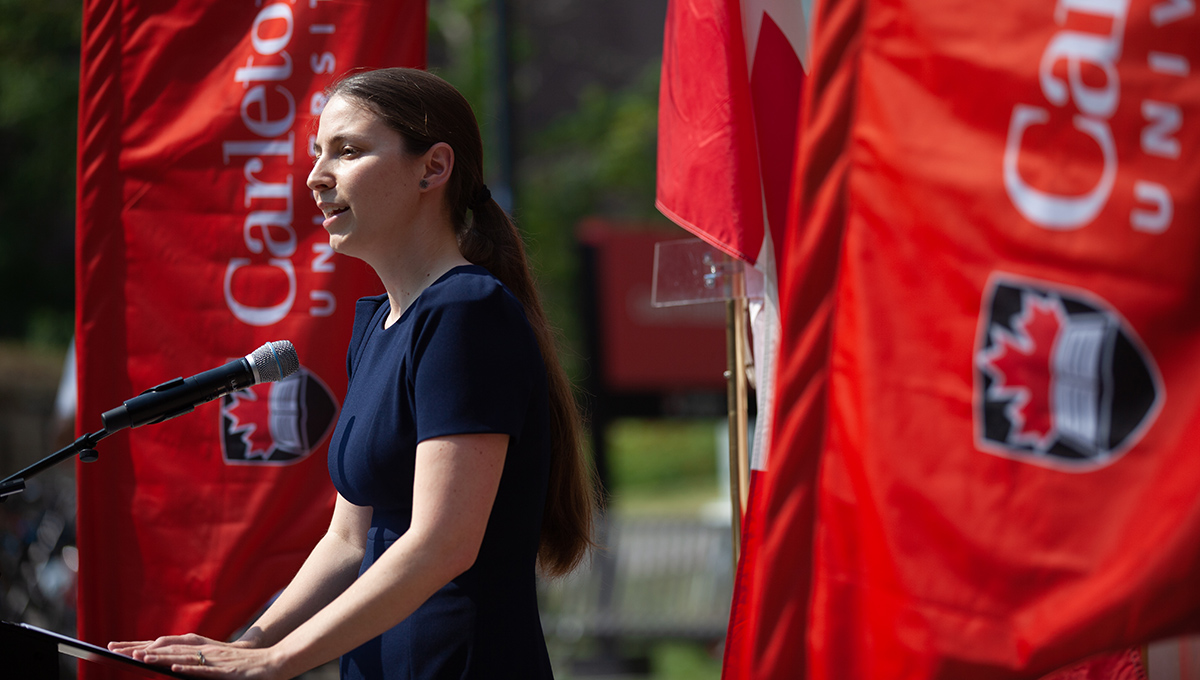 Dana Brown
Dana Brown, the new dean of the Sprott School of Business, did not follow a traditional trajectory from the United States and United Kingdom to her first job in Canada.
Her most recent academic positions in the UK may have been dean of the Faculty of Business and Law at De Montfort University and director of the MBA program at the University of Oxford's Saïd Business School, and she may have been one of the first few dozen employees at Amazon in Seattle in the mid-1990s, tasked with creating a new inventory system for the fledgling Internet giant.
But her graduate school experience — a master's degree in Russian and Eastern European Studies at Oxford followed by a PhD in Political Science at the Massachusetts Institute of Technology — aren't the typical launch pad for the head of a business school.
Brown believes that a new approach to business education will help students and graduates make constructive contributions to our rapidly changing world.
"For most of their history, business schools have perpetuated the idea that profit comes from some form of exploitation — of people, the environment, lax regulations and so forth," said Brown, who also spent three years working at the EMLyon Business School in Lyon, France.
"This is no longer acceptable in the world today and it is not what this generation wants to learn. Business must serve the needs of people and communities and create a positive impact. By developing services and products that address real needs, businesses will profit."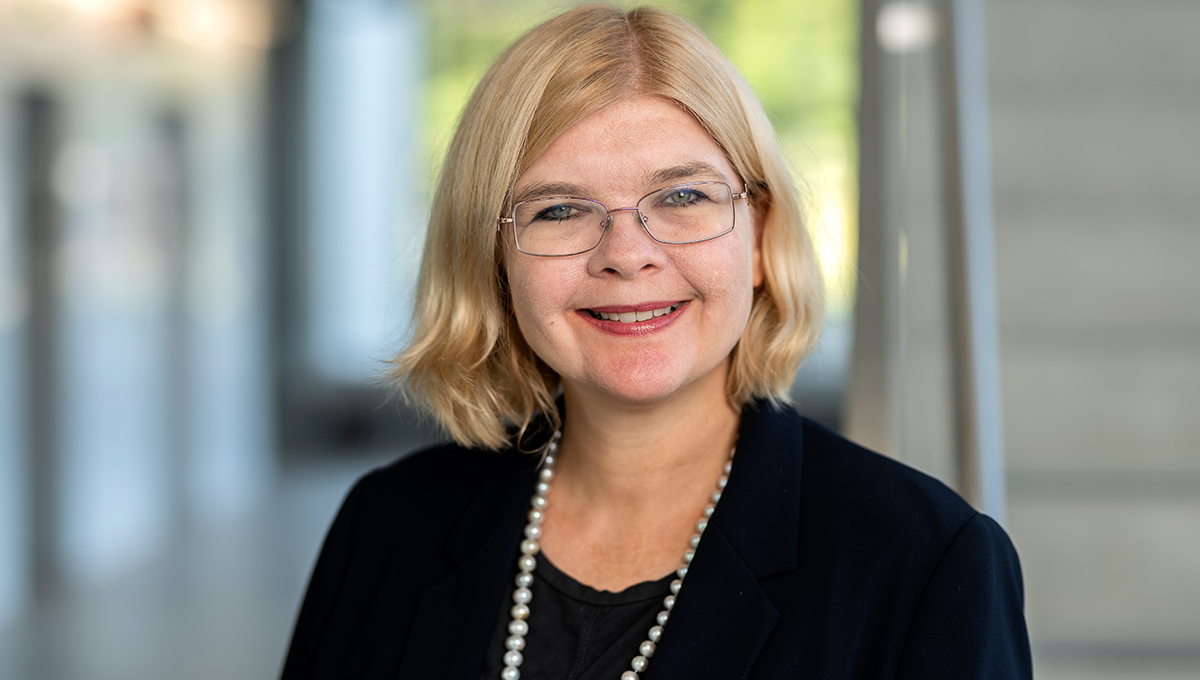 Merlyna Lim
Political cartoons and jokes are an age-old tradition. But Communication and Media Studies Prof. Merlyna Lim says that in the age of social media, hateful speech and misinformation spreads incredibly quickly—intensifying the polarization within politics.
For instance, prior to the 2016 U.S. election, Lim used algorithms to track an explosion of social media posts from alt-right accounts and fake accounts (bots). In 2017, she saw another surge in advance of the French national election.
As Canada approached its 2019 national vote, Lim and her students looked out for the same phenomenon.
"We live in a society where irrational feelings are now more valued than information," explains Lim, whose Canada Research Chair in Digital Media and Global Network Society was renewed in 2019.
"We don't vote for people based on experience or policies, but because of their persona. It's a form of fan-based activism."
Lim's latest research is looking at antagonistic communication in social media—what she calls the "freedom to hate."
"People are separating themselves into algorithmic enclaves where they are brought together because they hate the same thing," she explained. "The algorithm is changing the way we connect to each other, but it doesn't mean that algorithms predetermine whom we want to be connected with. Human contact still has agency. The complexity of this relationship is what I'm interested in."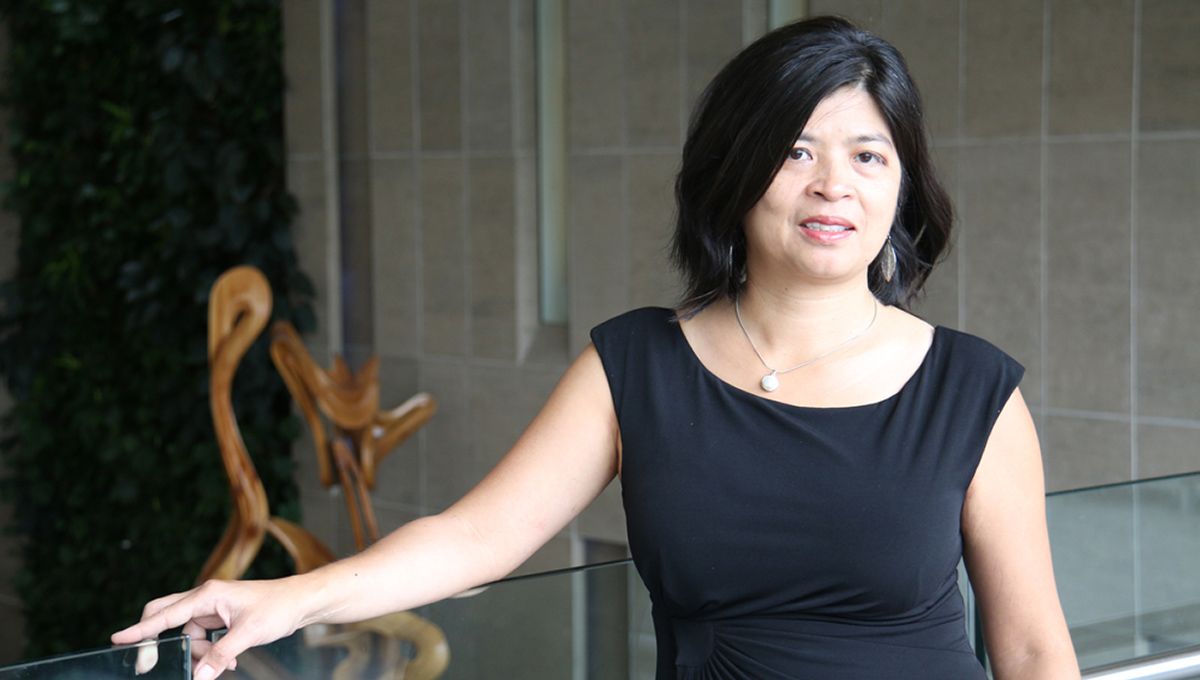 Jacqueline Kennelly
Jacqueline Kennelly doesn't want to just curb homelessness that plagues up to 40,000 Canadian youths each year and 6,000 on any given night. She wants to eradicate it.
Kennelly, a professor in the Department of Sociology and Anthropology, is working with the Networks of Centres of Excellence (NCE) to create Making the Shift: Youth Homelessness Social Innovation Lab, an $18-million, five-year project.
The lab will have a real-world impact on young people who are homeless or at risk of homelessness across Canada by generating evidence-based models through research on prevention and supports that work best for at-risk communities.
"We want to pilot a way of generating evidence that is actually grounded in young people's experiences and driven by them in a more participatory way," she says.
"The research is always meant to lead to change."
The lab also hopes to partner with municipal, provincial and federal governments to shift from emergency responses to a planned approach that invests in preventing and ending homelessness.
Youth homelessness was not the field where Kennelly thought she'd end up. Yet it's become the culmination of the work she cares about most.
"My work has always revolved around youth engagement," she said.
"Over the years, it has shifted towards low-income youth and homeless youth. It's always been about young people."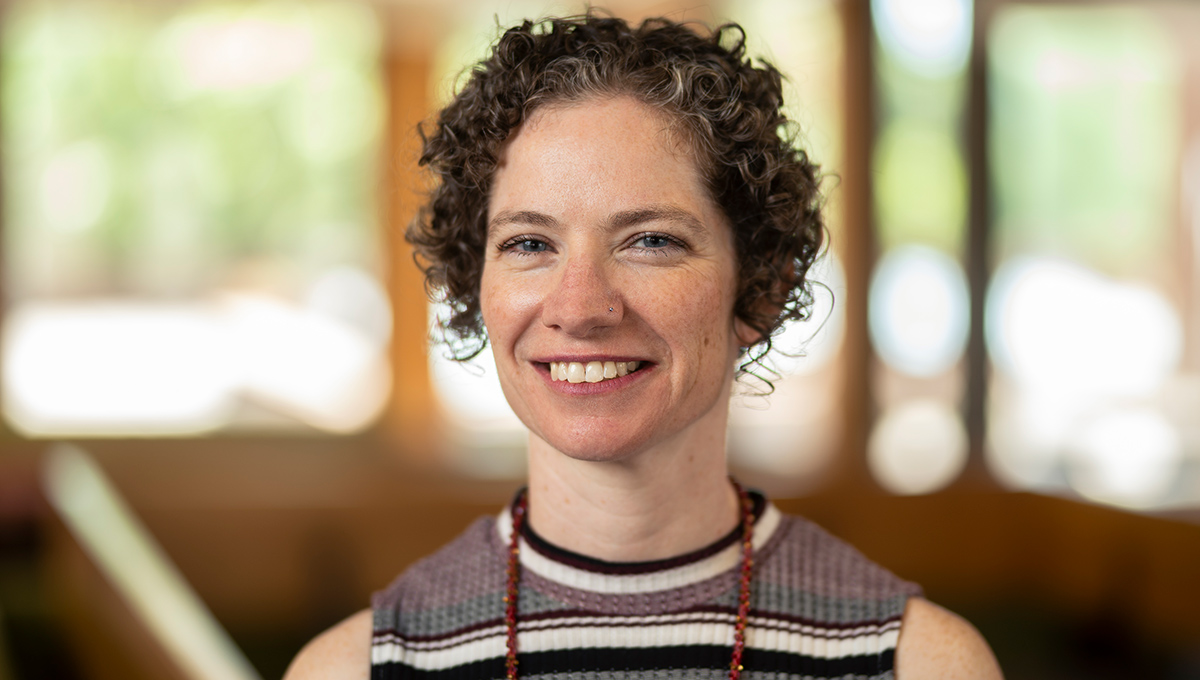 Ariel Root
After reviewing records from the Sioux Lookout Health Centre, an expert recognized that children's health in northern Ontario could be improved by ensuring people knew how to get rid of mold in their homes.
But getting the word out wasn't going to be easy. The 49 First Nations communities that make up Nishnawbe Aski Nation are spread across a vast swath of northwestern Ontario. Public health materials in First Nations languages didn't exist; the English-language toolkits were difficult to understand and had been developed with urban settings in mind, so they weren't a perfect fit with some aspects of rural life.
"There is some high-level scientific information about mold that's available from the various government departments and agencies, but there wasn't anything really simple," said Ariel Root, a PhD student in the School of Public Policy and Administration.
Root worked with youth from Nishnawbe Aski Nation communities to develop public health educational materials in Oji-Cree that will help spread the word about the health impacts of mold, and steps to mitigate them – like proper cleaning techniques and installing a heat recovery ventilator.
"If a tool kit is full of jargon, no one will use it," said Root. "We wanted to make materials that are targeted to our communities, user-friendly and easy to follow – and we wanted to focus them in ways that are relevant to our community members. Working with students from those communities was really beneficial."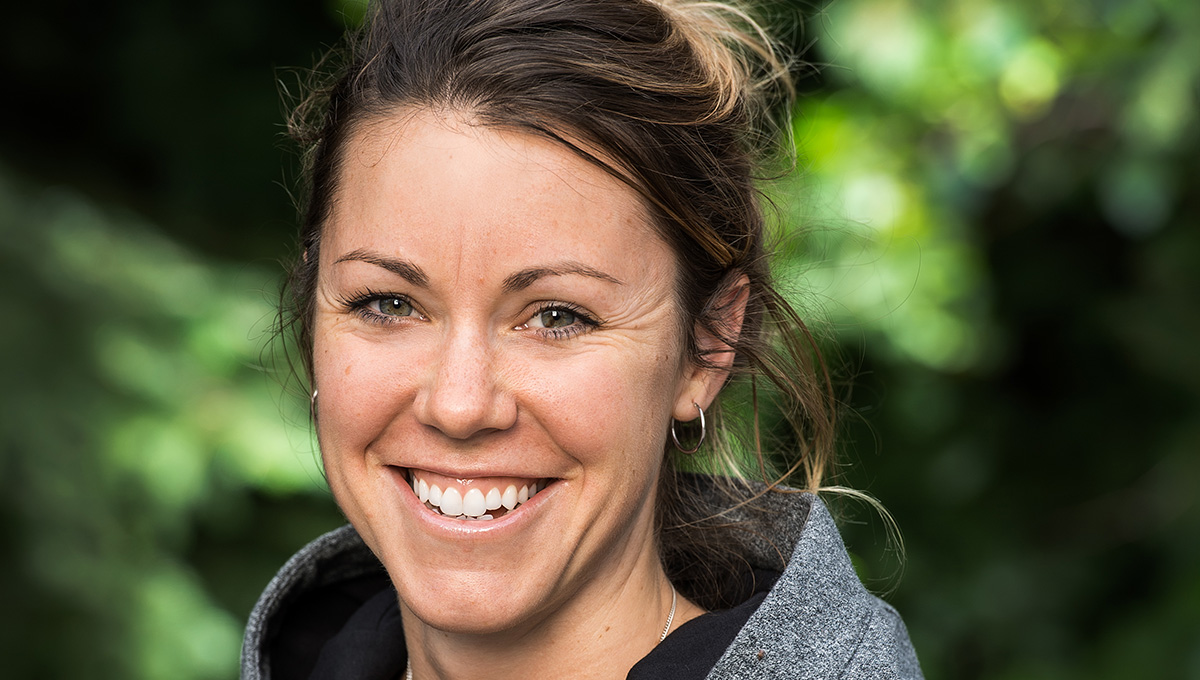 Lee Jones
Lee Jones, a Digital Media PhD student, is working to expand the range of accessible clothing – facilitating a co-design approach that aims to break down the physical and social barriers of existing assistive technologies and smart clothing, and place more power in the hands of users.
Co-design allows for the user to be a partner in research, which can be complicated in the specialized field of wearable e-textiles. Jones' PhD thesis project, Wearable Bits, helps position individuals with mobility disabilities in the design process early on at the prototyping stage.
"I want the wearers of e-textiles to design for themselves," said Jones.
"It's about expression, and creating fashionable garments that provide support while reducing the stigma that often leads people to abandon their assistive devices."
Wearable Bits – the name for Jones' toolkit developed for prototyping wearable e-textiles – does not require any sewing or electronics knowledge.
"You can think of them like textile puzzle pieces," she explained. "Each piece has its own function such as lighting up, heating up, or changing colour, but when you put them together you create an interactive garment."
At the end of her thesis, she plans for her Wearable Bits toolkit to be available online for anyone hoping to create their own e-textile garments.
"We can put out patterns, and anyone who has access to a makerspace can make whatever they want," she said.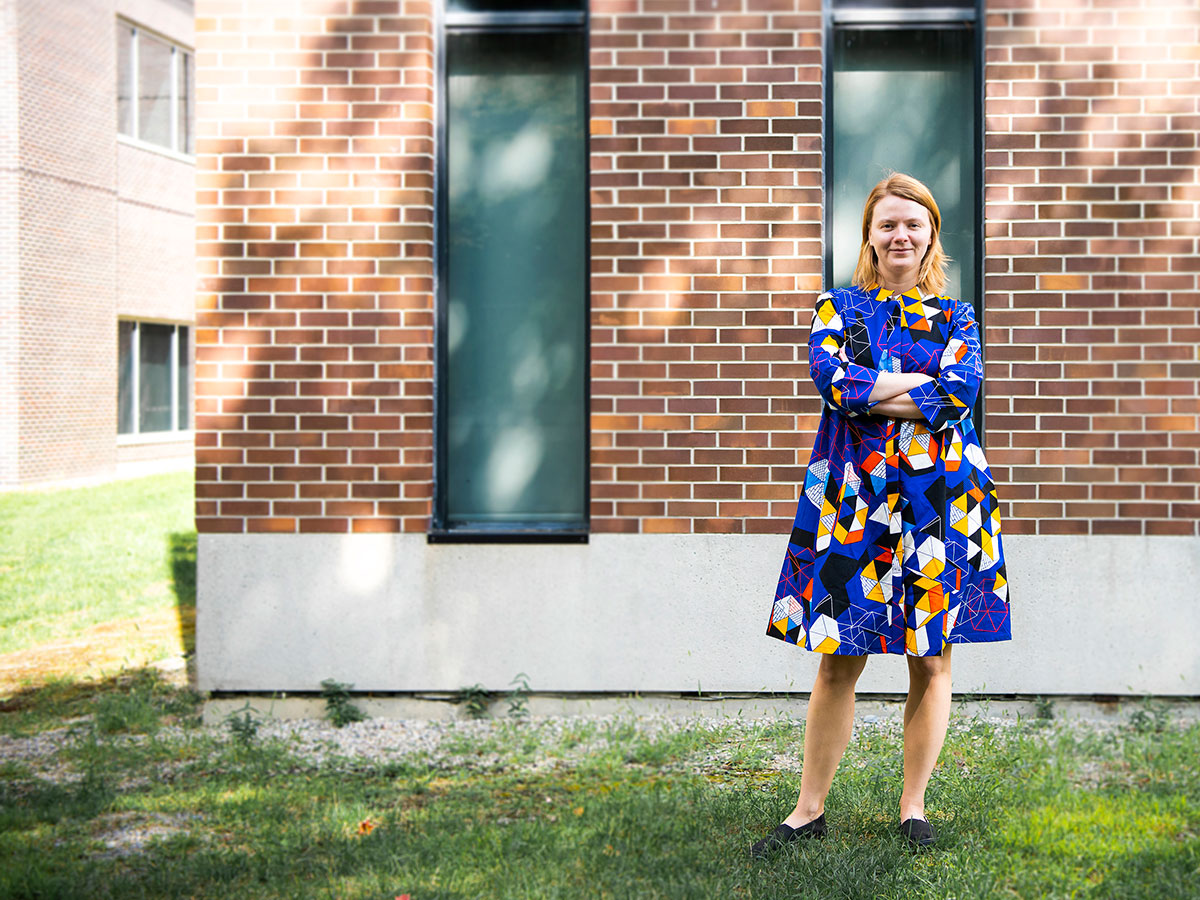 Mara Brown
Mara Brown wasted no time collecting input from the community when she became the first director of the Carleton Dominion-Chalmers Centre (CDCC) — the historic United Church in downtown Ottawa the university has transformed into an arts, performance and learning centre.
A few days after arriving in Ottawa in April 2019 for her new job, Brown described that time as the "hopes and dreams" stage and invited people to share their ideas and aspirations for the centre.
Although Brown has a resume that's tailor-made for the unique challenge of running a facility like the CDCC, she spent her first few weeks at Carleton meeting with and talking to as many colleagues and community members as possible to gain a deep understanding of the tapestry of perspectives on the centre's possibilities.
"There's a real momentum at Carleton and in the city to energize community partnerships," she said.
"Community, cultural and creative hubs are important throughout the world. They take different shapes in different places, but lend themselves to social and economic growth."