Carleton University's Board of Governors has reappointed President and Vice-Chancellor Benoit-Antoine Bacon for a second five-year term.
The decision at the Board's meeting on June 1 came after a 13-member advisory committee unanimously recommended that Bacon remain in this critical leadership role.
"A key oversight role of the Board of Governors is to ensure strong, committed and enduring leadership at the helm of the university," said Board Chair Dan Fortin, who also chaired the reappointment advisory committee.
"As we move towards a post-pandemic future, the Board's responsibility to affirm resilient and reliable university leadership has never been more important.
"President Bacon has shown exceptional leadership, always emphasizing the university's core mission of student success, innovative academic programming and excellence in research, all while navigating through governmental funding changes and a global pandemic. Under his continued guidance, I have no doubt that Carleton will continue to grow as a leader in higher education and empower those within our community to drive positive impact in the world."
"I'm honoured to continue to serve the Carleton community at this time of both significant challenge and great opportunities for the university," said Bacon, who started his first term as president on July 1, 2018.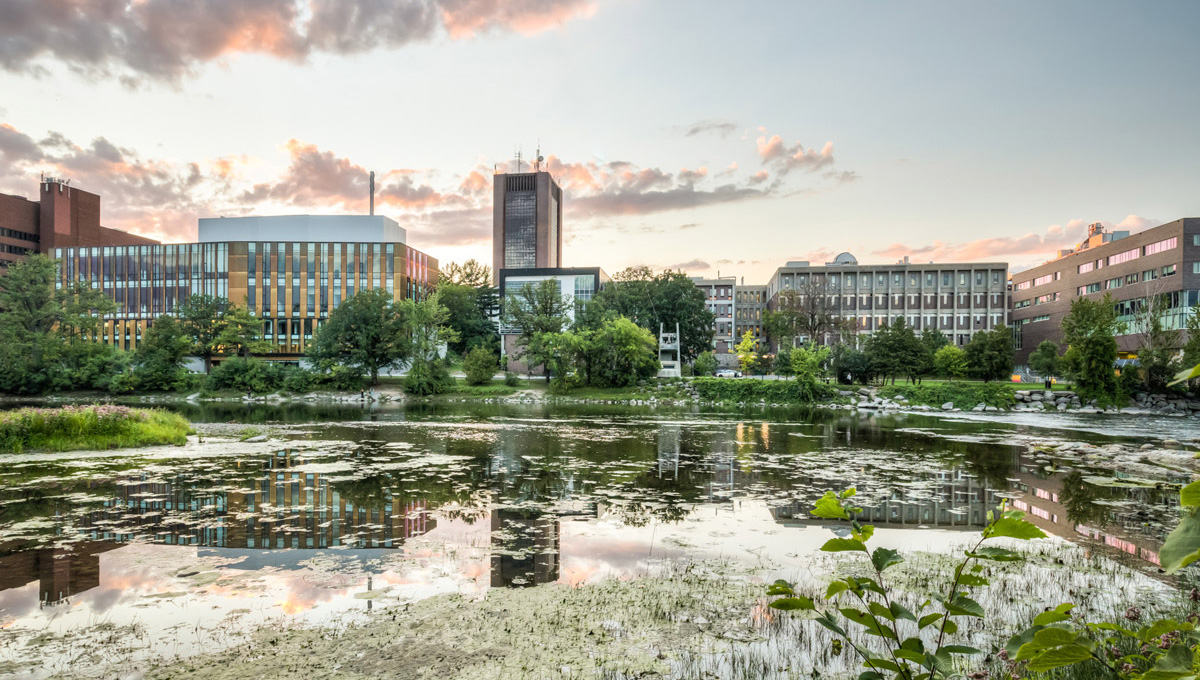 Carleton is Building Momentum
In addition to helping the university navigate the biggest public health crisis in a century and the accompanying rapid shift to online learning, Bacon has played a leading role in several significant accomplishments during his first three years as president.
Notably, Carleton has recently launched its ambitious new Strategic Integrated Plan, and a bold new Equity, Diversity and Inclusion Action Plan. The university is also implementing the 41 calls to action of Kinàmàgawin, its revitalized Indigenous strategy.
Carleton's research continues to soar, bringing in a record-breaking $86.5 million in external funding over the last year to tackle some of the world's most pressing challenges, including COVID-19.
Expansion on campus includes the new ARISE building and soon-to-be-completed Nicol Building, a new home for the Sprott School of Business. Newly minted partnerships with Ericsson, BlackBerry QNX and others are creating both cutting-edge research and career opportunities for students.
In March 2021, Bacon joined a list of illustrious Canadians, including retired general Roméo Dallaire and former Ottawa Senators captain Daniel Alfredsson, when he received a Transformational Leader award at the Royal Ottawa Foundation for Mental Health's 2021 Inspiration Awards. The award recognized his work as a mental health champion — for sharing his own story about depression and substance use to inspire others and lead the Carleton community in a collective effort to overcome the stigma around mental illness.
"Carleton has retained a decisive leader who will continue to move the university forward," said Prof. Josh Greenberg, who was on the reappointment advisory committee.
"In the over 300 responses received by the advisory committee, the Carleton community overwhelmingly portrayed President Bacon in a positive light. They lauded his openness, communication skills and accessibility. It became clear to the committee and to me that President Bacon is trusted and respected by students, faculty and staff and is the right choice for Carleton's future," said Greenberg.
"What was noted by many is President Bacon's authentic leadership style, approachability and how he leads by example," added Prof. Kim Hellemans, a fellow committee member.
"Personally and professionally, I wholeheartedly agree. President Bacon's willingness to display vulnerability and humility inspires the Carleton community in our collective purpose of shaping the future through academic and research excellence."
"President Bacon is a charismatic and attentive leader who identifies with the everyday experiences of Carleton's student body," said Lisa Tsintsadze, an undergraduate student representative on the committee.
"By sharing his mental health journey in an open and candid manner, he continues to foster a safe and secure environment for students, staff and faculty. I believe Carleton is in very capable hands, with a bright future ahead."