On March 4, Carleton President Benoit-Antoine Bacon will join a list of illustrious Canadians, including retired general Roméo Dallaire, author and advocate Margaret Trudeau, former Ottawa Senators captain Daniel Alfredsson and Olympic figure skater Elizabeth Manley, when he receives a Transformational Leader award at the Royal Ottawa Foundation for Mental Health's 2021 Inspiration Awards.
Bacon has been a champion for mental health, sharing his own story about depression and substance use to inspire others and lead the Carleton University community in a collective effort to overcome the stigma around mental illness.
"The stigma around mental health issues remain strong and keeps people from getting the help they need and deserve," says Bacon.
"It is our shared responsibility to break that stigma."
Today, Carleton faculty, students and staff talk more openly about mental wellness, and an extensive array of resources, services and learning opportunities have been developed to help them.
One important moment in this evolution toward a campus-wide focus on wellness came just over two years ago — on Jan. 29, 2019 — when Bacon spoke honesty about his journey through childhood trauma and mental health issues at a campus Let's Talk event attended by more than 300 people.
"Nobody should have to walk alone on their journey toward healing," says Bacon, who will be joined on the Inspiration Awards virtual podium by Carleton Sociology master's student Charlotte Smith, winner of the Royal's Personal Leader award for overcoming homelessness and addiction and helping others through her research and volunteer work.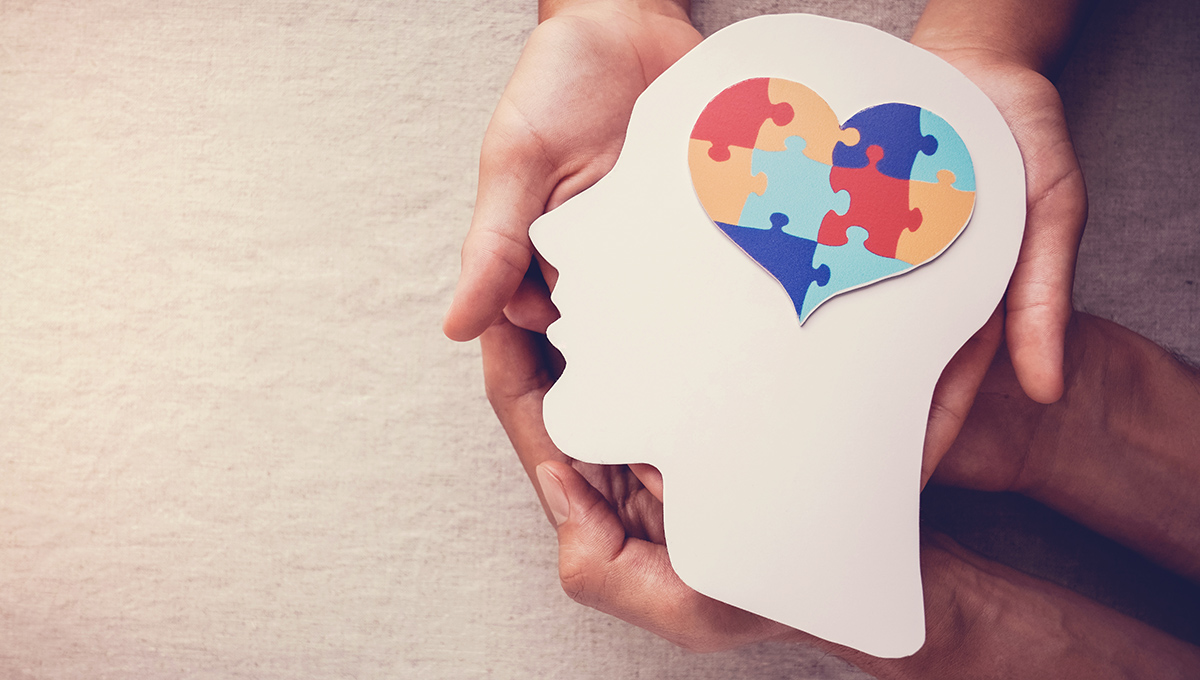 Focusing on Root Causes
"It's important to examine the root causes of mental illness, not just the symptoms, and it's important for Carleton not to try to hold onto the way we have always done things, but to adapt, to be flexible and to be compassionate in how we support our faculty, staff and students who are going through difficult circumstances."
Bacon set the tone for this shift at Carleton when he was formally installed as president during a Convocation ceremony in November 2018, when he told the audience about his life's journey, which started in a dysfunctional family with a father who was fighting his own demons.
"You come to think it's your fault," he said in his speech.
"That's where the shame comes in, and the warped self-view, where you think you deserve contempt and pain, but certainly not joy or love. When you come out of that sort of place, you don't come out shining. I figure I was in and out of depression — mostly in — for about 20 years. Twenty years is a long time to live like that. Lots of alcohol and drugs. That's self-medication. People say alcohol and drugs are a problem. For the people who use them, it's often an attempted solution to the problem of living with trauma. I've only recently started to talk about this… It's not easy, because there's a lot of tacit pressure not to talk about things like this.
"Talking openly and honesty about mental health issues, their symptoms and their causes, is the first step toward addressing them, both as an individual and as a society. I've been on the path of recovery for 10 years now, and I'm learning to love life again, to love myself again, and it's been amazing. There's a veil that lifts and you get to see the world in colour again."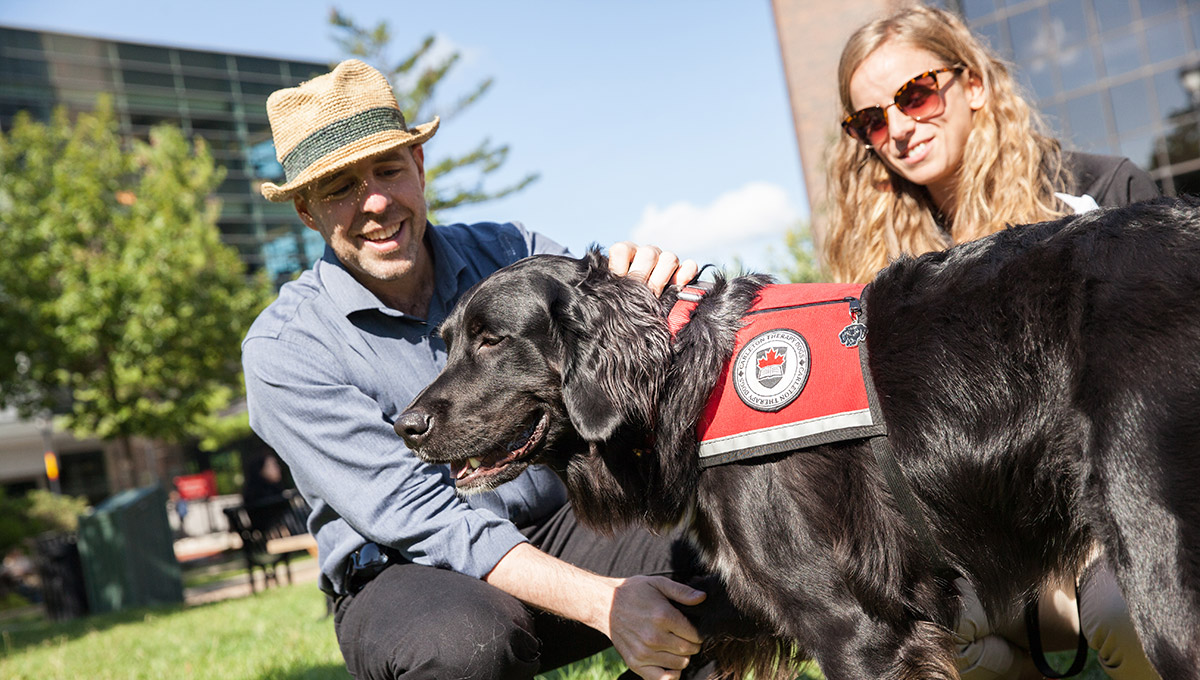 Excellence Canada Distinctions
A year later, at the Excellence Canada Summit in Toronto, Carleton became the first post-secondary institution in Canada to reach Gold Level certification in Mental Health at Work, and the university's Students and Enrolment division earned Bronze Level certification in Excellence, Innovation and Wellness. Bacon's keynote address at the summit was entitled "My ongoing journey towards resilience, purpose and gratitude."
Carleton received these distinctions from Excellence Canada — a not-for-profit dedicated to advancing organizational performance across the country — thanks to several ongoing efforts, including the Student Mental Health Framework 2.0, a robust Healthy Workplace program and the university's holistic approach to supporting workplace mental health.
These priorities gained new emphasis during the COVID-19 pandemic, with mental wellness being challenged in many ways.
On Feb. 1, Carleton was for the seventh straight year named one of the National Capital Region's top employers, in large part for supporting the health of the university community, including a network of more than 85 Healthy Workplace champions who act as departmental ambassadors, and flexible work options to help people balance personal and family commitments.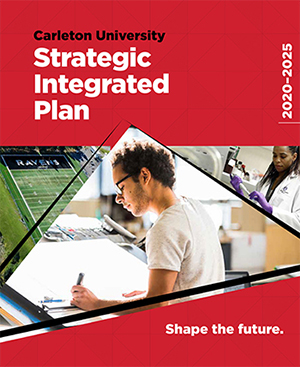 Carleton's pandemic response — frequent communications from Bacon to the campus community, a dedicated COVID-19 website with all of the university's communications, and an emergency fund to help students with their immediate needs — was also praised.
Underlying this culture of and commitment to wellness is the university's new Strategic Integrated Plan (SIP) launched last September.
One of the SIP's three strategic directions is "strive for wellness, strive for sustainability," calling for pathways that "build and promote programming, infrastructure projects and spaces that embrace a commitment to social, physical, cultural and environmental wellness" and "increase openness, knowledge and capacity across campus to proactively support and empower the mental health, resilience and well-being of our communities."
Wednesday, February 24, 2021 in Awards, Leadership, Mental Health
Share: Twitter, Facebook