Not all youth in Ottawa have the same access to technology, but an exciting collaborative venture between three city institutions has set out to change that.
In the summer of 2017, Christine Riddell, director of Carleton's Virtual Ventures summer camps and programs, met with Brittney Oberfeld, outreach producer at Shopify, to develop a pilot project aimed at creating digital literacy programs for youth members of the Boys and Girls Club of Ottawa (BGCO).
By the end of the year, a set of skill -building workshops, aptly named Link<ed>, were ready to be delivered to the first group of BGCO members.
Link<ed> is part of Shopify's broader Dev Discover program, says Oberfeld.
"Created to bridge the gap between youth and technology exploration, Dev Discover focuses on actionable steps that bring youth from their first experience in technology to the possibility of pursuing post-secondary education in STEM (science, technology, engineering and mathematics), to an impactful career in technology," she explains.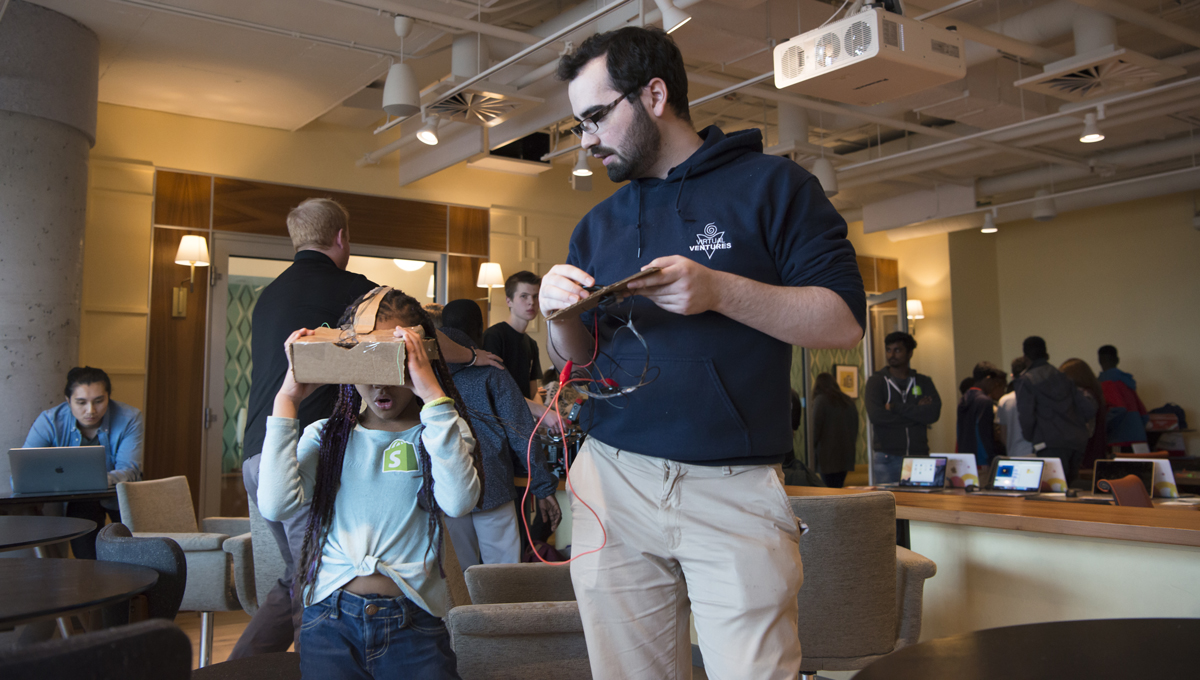 Creating Pathways to Digital Literacy
For participating BGCO members, aged 6 to 14, Link<ed> introduces the concepts of computational thinking and digital skills development. The program includes an introduction to coding, game development, 3D modelling, and more.
According to Adam Joiner, director of programs with BCGO, most members don't have access to functioning computers, electronics, or the Internet unless they are in the clubs or at school. Fully funded by Shopify, Link<ed> sessions are hosted weekly at BGCO locations, with programming delivered by experienced Virtual Ventures staff and motivational mentors from Shopify. A culminating visit to Shopify headquarters in the final week gives members a taste of what digital literacy initiatives can mean for their future.
---
---
"Digital literacy is so important in much of today's workforce," says Riddell, who is no stranger to organizing kids clubs, camps and other outreach activities offering stimulating experiences with computers, information technology, engineering, and science.  ͞
"Often, kids don't view these fields as an option unless they have adults in their lives with a background in them. Providing mentorship and exposure to these technologies can open doors down the line in a school setting and ultimately lead to employability in the tech fields," she adds.
The long-term goal for Link<ed> is to reach all of the seven Boys and Girls Club locations in Ottawa to give kids across the city the same opportunities.
"This type of programming has never been provided to our members before, which makes it a first of its kind. Their attitude toward technology has shifted from seeing it as a tool to perhaps an opportunity for their future," says Joiner.
"I love that it's a new program we have never done before and each week we do something new and fun. I can't wait to do the Virtual Ventures summer camp; my mom already signed me up," says BGCO member Valerie, age 10.
"It's fun to be able to work on laptops and learn something I didn't know I was interested in. Now I love it and can't wait for it to start up again," says Thabisa, age 11.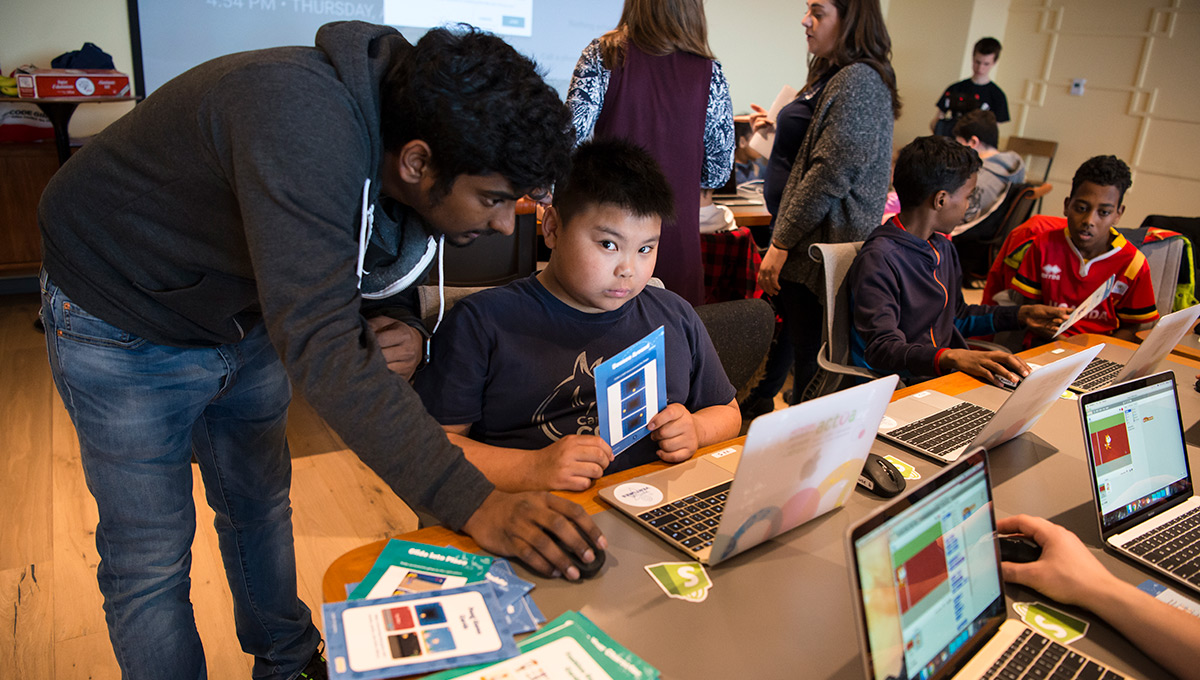 An Early Start is Crucial
While on tour at the inaugural Link<ed> visit to Shopify's headquarters, a group of BGCO members got a sneak peek into the office of Shopify founder and CEO, Tobias Lütke. With wide eyes, they admired his fireplace, a skateboard in the corner and a row of gleaming, colourful snowboards mounted on the wall.
Lütke became interested in technology at a young age. He was gifted a home computer at age 6 and began writing code by age 11.
He is now a prominent advocate for coding education.
"I know first-hand how these experiences can create unique opportunities which otherwise wouldn't be available for the youth in our communities," says Stephen Beckta, BGCO board chair.
Beckta has fond childhood memories of his time as a BCGO member and is now one of Ottawa's top restauranteurs.
"The partnership with Shopify and Virtual Ventures is really a game-changer for our members, and their trajectory in our community."