By Ellen Tsaprailis
Photos by Chris Roussakis
Helping students respond to changes in media technology and faculty research excellence are the hallmarks of Carleton University's Communication and Media Studies program, one that has thrived for 40 years.
Technology routinely upends how we deal with a constant flow of information in our lives. Effective communication is a significant skill set with real-world impact and Carleton students are asked to think broadly and critically about the people and mechanisms influencing it.
On Sept. 11, 1978, Carleton held its first classes in the Mass Communication program, as it was then known. Josh Greenberg, director of the School of Journalism and Communication, says the small program originally drew from established academic disciplines such as sociology, political science, history and philosophy.
"Originally, our faculty came from other disciplines and fields and didn't have degrees in communication," says Greenberg. "This interdisciplinary nature was also shaped by a fundamental commitment to intellectual curiosity that our program has always maintained."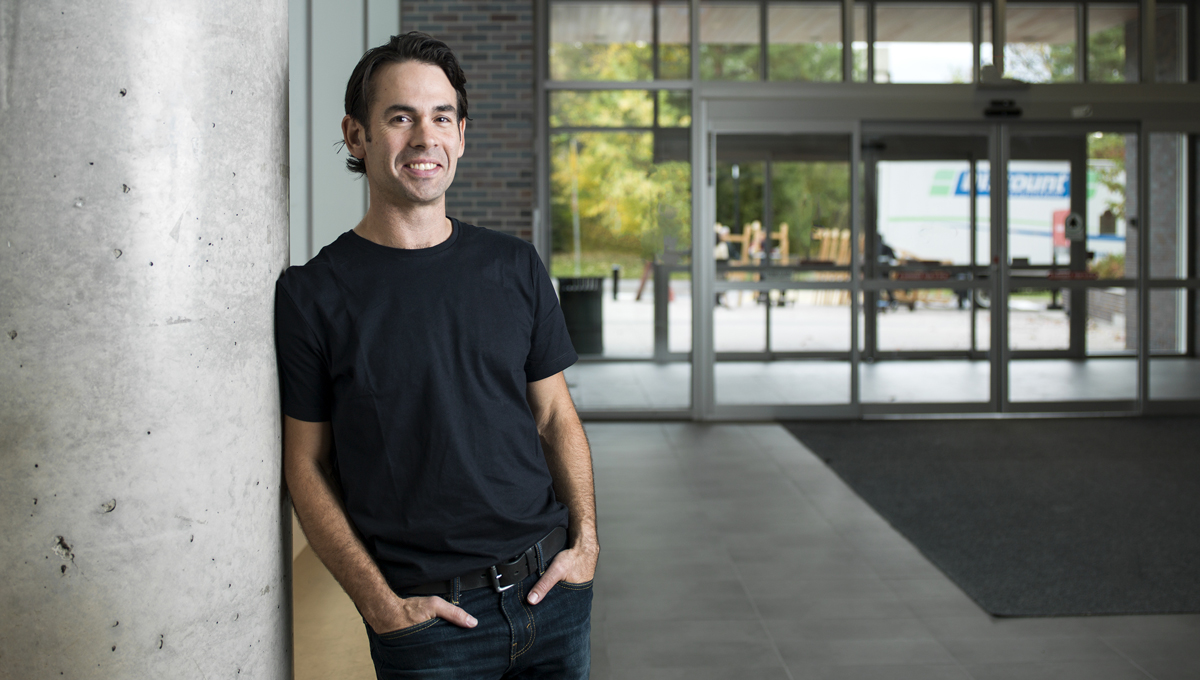 Communication and Media Studies Reimagined
Eileen Saunders was the first faculty member hired specifically for the Mass Communication program. The program was offered as a BA in Mass Communication and later as Communication Studies. It grew in scope and popularity and finally became its own degree program – Bachelor of Communication and Media Studies – in 2015.
Saunders, now retired, is proud of the trajectory and popularity of the program, and the quality of its students.
"These students became your best advertisement for the program."
Carole Craswell, head administrator at the School of Journalism and Communication, says the second-year class had approximately 70 students compared with 350 now.
"It's good to see the Communication program come into its own," says Craswell who has been a part of the school for 31 years. "They have fine-tuned the focus, hired a good complement of faculty and they've come a long way to have their own degree at the undergraduate level, which is a great success."
In addition to offering a Bachelor of Communication and Media Studies, the school also offers a Master of Arts and PhD.
Sandra Robinson teaches undergraduate courses in algorithmic culture, visualizing social media and data analysis, and says she has seen a dramatic increase in course offerings.
"Students have so many more courses to choose from and more opportunities to develop their understanding of media culture and communication," says Robinson. "We've developed fourth-year courses that take the very best of experiential learning to enable students to develop practice-based skills that they can apply in professional life.
"Seeing students 'light up' in these courses when they see what they can do with what they've learned is inspiring!"
In the early years, most students came from Ottawa and the surrounding region. But as the program grew and developed, demand increased from across Canada and around the world, says Greenberg. The program has also become far more global in focus and orientation as a result.
"Over time, we have been able to add many different faculty members who approach communications and media in diverse ways," explains Greenberg. "We're providing a program that acknowledges the local, national, global and international aspect of communication and is also welcoming to students who come from other parts of the world."
Saunders is also pleased with the current faculty gender balance, as she was the lone female faculty member for many years. "The number of women faculty we have now is one of the changes that makes me the happiest to see."
"The collegiality was there in the beginning and still here," says Saunders. "It is a nice workplace culture."
Ira Wagman has been a professor with the school since the early 2000s.
"The best part of the job is that things are always changing!" enthuses Wagman. "One of the first research articles I published was about a website where people send each other goofy messages and play silly games. Now that website—Facebook—is at the centre of important discussions about invasions of privacy, media power and the health of liberal democracies."
Some courses now offered in the undergraduate program—like Data Mining and Analytics, Media and Conflict, Algorithmic Culture and Indigenous Media in Global Contexts—reflect matters of contemporary interest, says Wagman.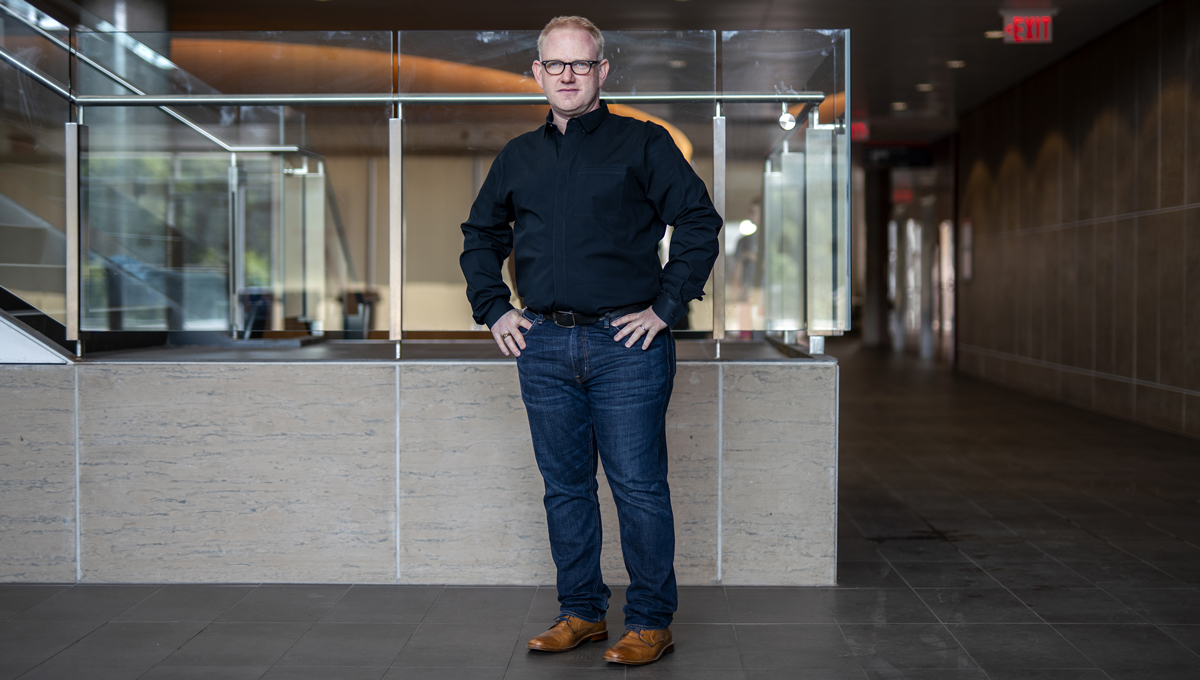 Reflecting Matters of Contemporary Interest
"Things that we now deal with—about how to manage our online reputation, about how to handle sensitive data, whether to spread truthful or false information, or how to address audiences that are far away from us—are things that used to be reserved for the traditional media sector—places like newspapers and radio stations," says Wagman.
"It is simply a fact nowadays that all individuals and organizations must behave like media institutions. All of us are increasingly expected to engage with different groups of people on a range of media platforms from internal communication systems like Slack to a company Twitter account."
McGill University Prof. of Urban Media Studies, Will Straw, spent many years teaching in film studies at Carleton and has close connections with Carleton's Communication and Media Studies program as he supervised many of today's faculty when they were graduate students.
"The Communications program has grown quite incredibly, keeping many of its finest thinkers and adding a large number of new ones," says Straw. "I have watched it grow and expand and renew itself. It is now, in my view, one of the most comprehensive and exciting in Canada, covering the full range of approaches from media policy and political economy through more interpretive approaches to media texts. It benefits a great deal from being in the capital city, but is, at the same time, genuinely global in its outlook."
Greenberg says the school is spending the next year reflecting on how the field has changed and what role Carleton's program has played in shaping that field. "For instance, many of our PhD graduates are now faculty members at other universities in Canada and internationally who are helping to shape the discipline elsewhere."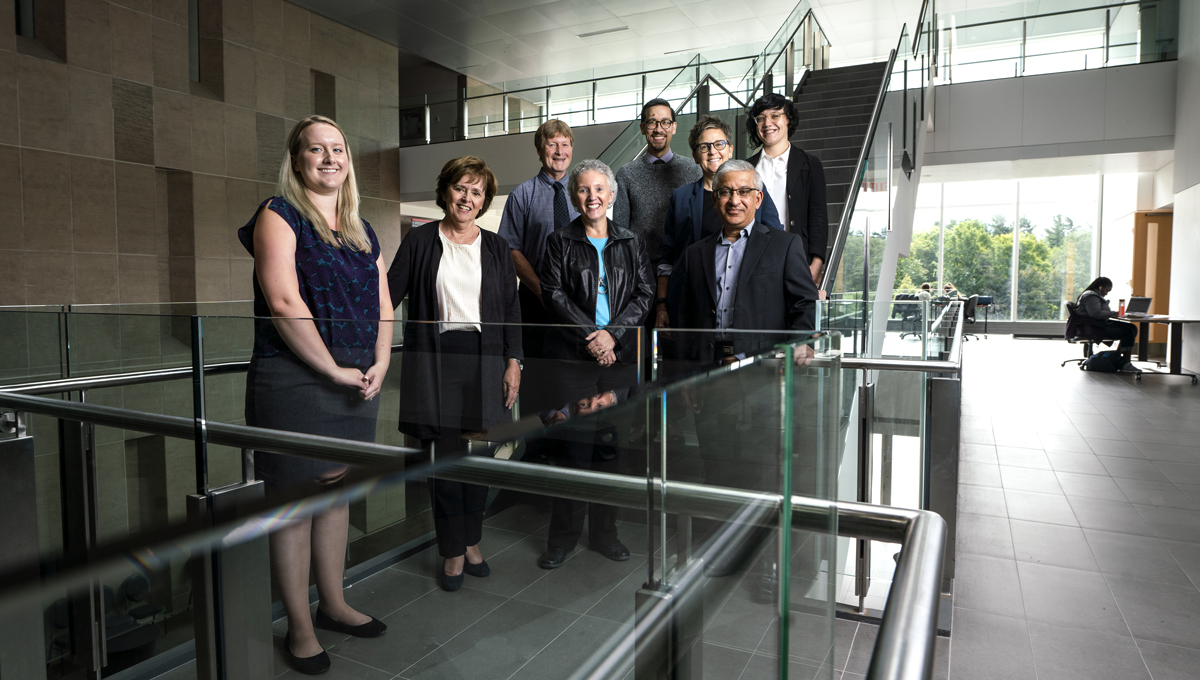 Focus on Research
"Our faculty members are highly engaged and are recognized leaders in their fields of research," says Greenberg. "Almost everyone currently holds some form of major grant. The number of books we've produced in last five years has been vast."
Greenberg praises the strength of the graduate programs, highlighting the students who have won prestigious Vanier Canada Graduate Scholarships three years in a row from 2015 through 2017.
"We've also adapted to changing patterns in demand by becoming involved in supporting other initiatives at Carleton, such as the Bachelor of Global and International Studies (BGInS), and collaborative graduate programs in African Studies, Political Economy and Data Science," says Greenberg. "Part of the story of our growth has been our commitment to those initiatives.
"We are helping shape the emergence and development of other programs, which demonstrates our contributions to Carleton's academic culture broadly."
The 10th Annual Attallah Lecture, on Sept. 13, 2018, kickstarts the 40th anniversary celebrations.
Attallah Lecture
Named after Paul Attallah, former associate director of the school who led the Mass Communication program from 1991 to 2005, the annual lecture has become an integral part of the program as it stimulates discussions on current issues in communication and media studies.
Straw, a friend of Attallah's, will be delivering this year's lecture about how Canadian media artifacts of all kinds, from magazines to films and vinyl recordings, have sometimes had to hide their Canadian origins in order to circulate in international markets. His lecture is entitled Media Forensics: Reading the Canadian Cultural Commodity.
The next day, the school will host a symposium entitled, Histories/Theories/Archaeologies/Archives: 40 Years of Communication and Media Research at Carleton.
"The idea for the symposium is to bring together former students from our program and showcase what they have been up to since they completed their studies with us at the master's or doctoral levels," says Wagman.
The symposium will end with a plenary lecture by Prof. Shannon Mattern from New York's The New School on new areas of communication and media research.
Wagman says the communication program is also planning to add feature materials from its 40-year history onto the departmental website, including an overview of all of the books written and edited by faculty.
"It's been a great privilege to witness all of the changes that have gone on in our unit."
Monday, September 10, 2018 in Communications and Media Studies, Faculty of Public Affairs, Journalism and Communication
Share: Twitter, Facebook