By Dan Rubinstein
Photos by Chris Roussakis
Owen Craston was signed up for Computer Science at Carleton University and received an email from the program's director.
Laura Aubin was planning to study a different subject in another faculty when a high school mentor told her about an exciting new opportunity.
Lulu Sheng heard about it from a friend.
Niko Kouloufakos started down this path when he was in Grade 11. He was summoned to a meeting in the principal's office, where his computer teacher suggested that he drop the class and, instead, apply for a co-op placement at a rapidly growing Ottawa-based commerce company.
Although the routes they have taken vary, all four of these Carleton undergrads are enthusiastic participants in Carleton's unique Dev Degree internship partnership with Shopify, where students split their time between campus and the company's downtown headquarters, getting tuition covered and earning a salary through their four-year degrees.
This experiential learning program gives Computer Science students real-world experience that can springboard them into rewarding careers and, at the same time, helps develop the tech talent that Ottawa and Canada need to remain competitive in the global knowledge economy.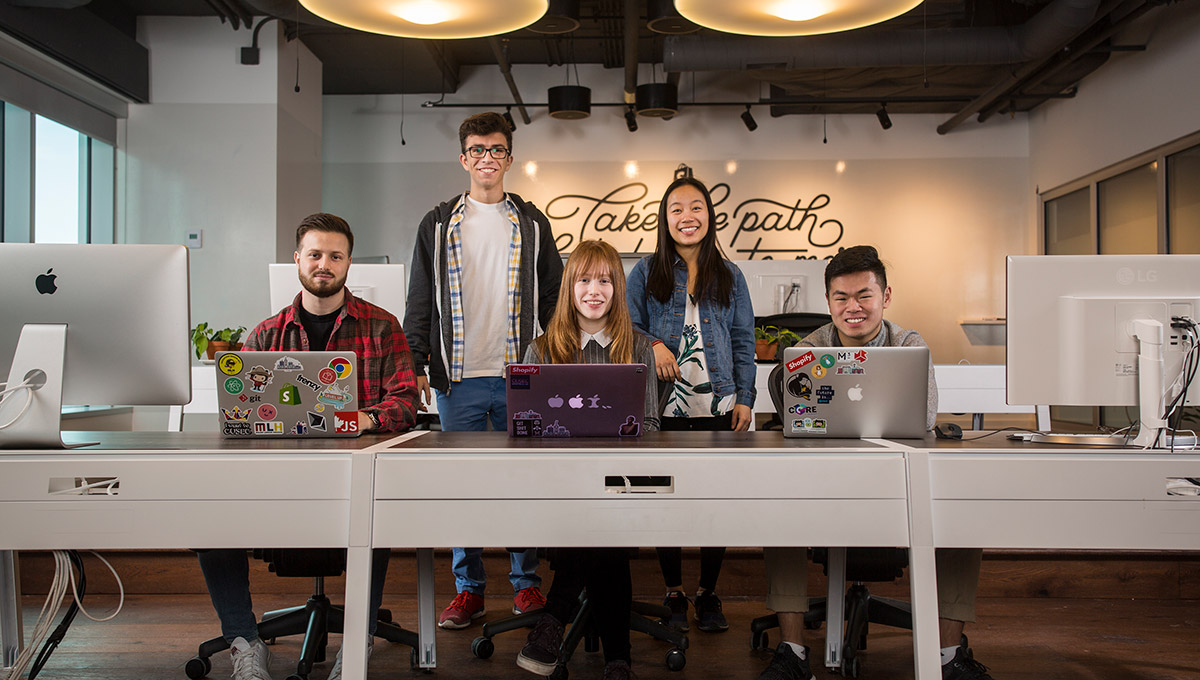 Working with a world-class partner
Shopify, which has more than 3,000 employees, is the world's leading cloud-based commerce platform for small- and medium-sized businesses. Business owners or merchants can use the software to design, set up and manage their stores across multiple sales channels, including web, mobile, social media, brick-and-mortar locations and pop-up shops.
Launched in September 2016, the Carleton partnership is several months into its second year, and though all feedback has been overwhelmingly positive, Shopify's education team refined the program before the new group of students arrived in September 2017. Those adjustments will pay dividends when a university in the Greater Toronto Area starts a similar collaboration next September at the company's Toronto office, the first step toward a possible larger rollout across Canada.
"From day one, both Shopify and our partners knew we were building an extremely ambitious program that would require close collaboration and the ability to adapt to constant feedback," says Jean-Michel Lemieux, Shopify's senior vice-president of engineering.
"Because of this feedback loop, we were able to focus on improving two integral areas: building a stronger foundation of development skills, so students are equipped with the right knowledge to make an impact on their teams, and enhancing the personal growth of students. We know there's more to working on a team than just technology and tools, so we're working to build out those skills in our students.
"Through our founding partnership with Carleton, we've been able to validate a work-integrated learning model that works," he adds. "Our goal, by the time our first cohort graduates, is to have over 100 students enrolled in the Dev Degree program and to share a blueprint of our work-integrated learning model with other universities and companies in Canada."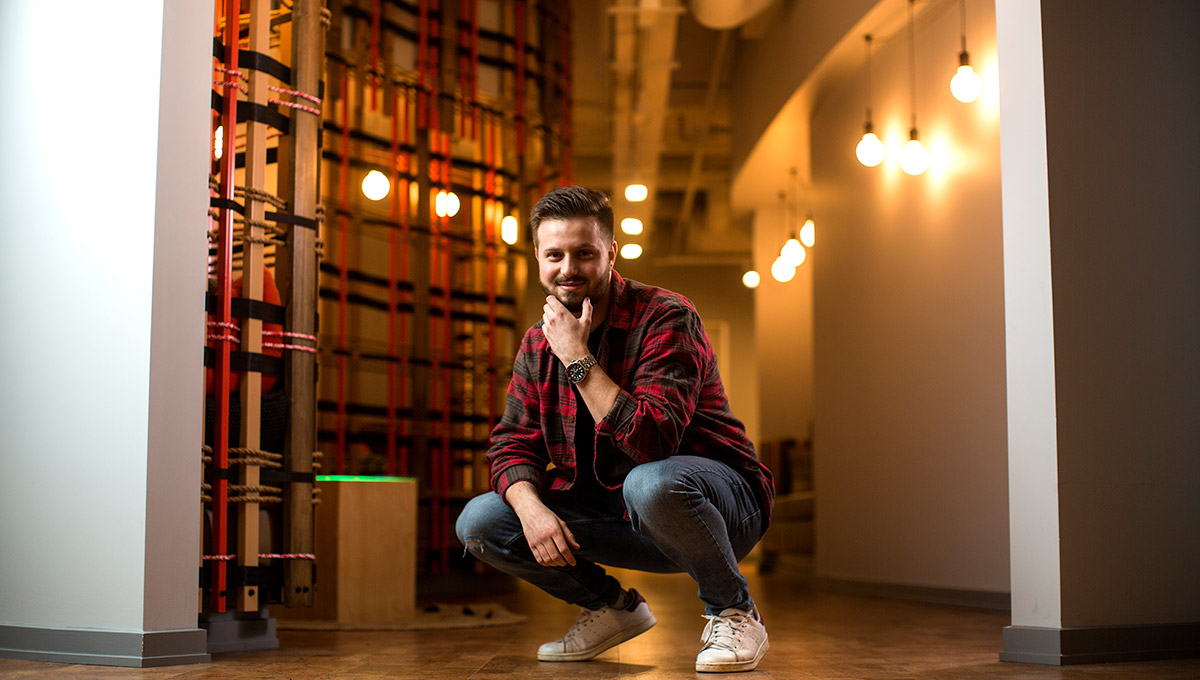 Shopify internship a perfect fit
Craston, one of 10 Carleton students in the second year of the program, knew about Shopify as a teenager growing up in Ottawa. He was introduced to programming in a Grade 10 class, bought a book to teach himself more and, after deciding to study Computer Science at Carleton, the opportunity to do a four-year internship during his degree seemed like a perfect fit.
"The first year was challenging," Craston says about trying to balance university course work and his immersion into Shopify, which included joining a software development team after four months. "I didn't even know what type of questions to ask. But even getting things wrong, I learned so much — and I really enjoyed the process."
One of the key changes made by Shopify over the summer was to delay the students' deployment onto development teams until September of their second year, so they could have more time to acquire the skills they needed to contribute. Those development team hours were replaced by a skills development path featuring training with web, database, development tools, and other essential technologies. Students also collaborate on a student app-building group project and other training modules.
Moreover, Shopify added some job shadowing and pair programming with a staff developer, as well as regular sessions with a "Life at Shopify" wellness mentor and with a "Student Life Producer" (who focuses on soft skills, HR matters and budgeting) to help students find firm footing.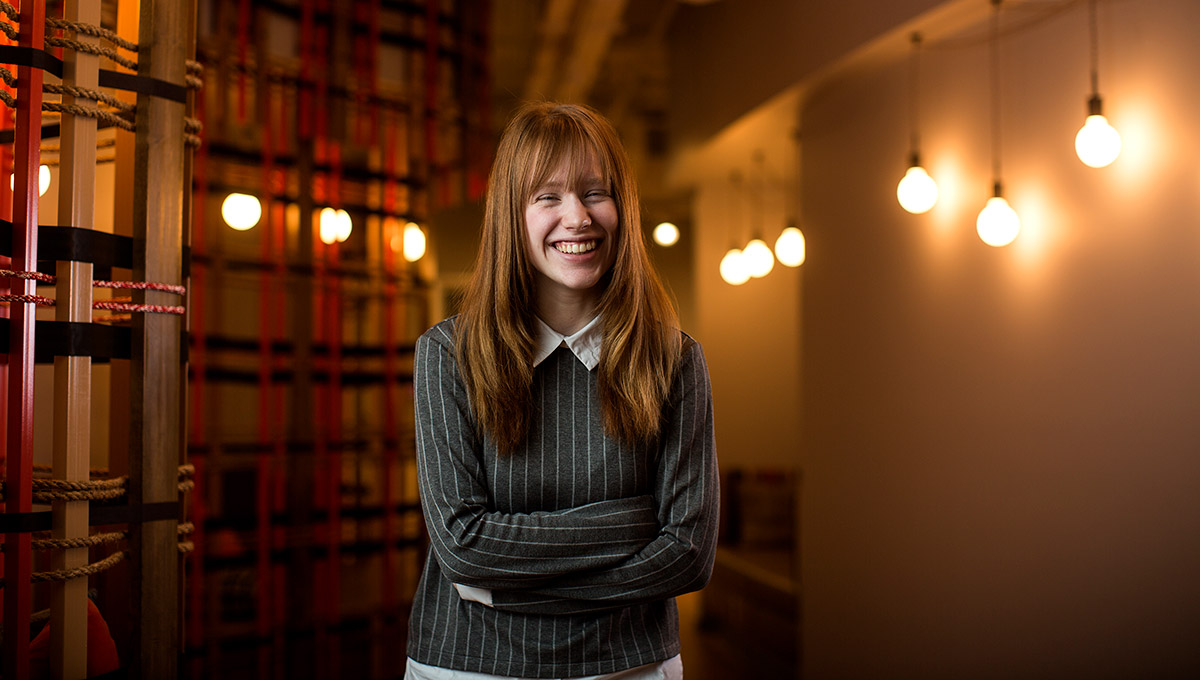 An amazing space to work and study in
"The people here have been amazing," says Aubin, one of Craston's classmates. "It was shocking, coming from high school and meeting people in industry and having them talk to me like a peer.
"Going from high school to university can be a scary experience, but the people at Shopify have helped make it really comfortable."
"Programming and software development are taught so late in life — in comparison to math or science — which creates a gap between entry into the workforce and impact on a team," says Lemieux. "We've shortened the distance to impact on a team with the Dev Degree program, which means this new education model is working and will continue to grow with our feedback loop. Our education team works with the students and mentors to provide better documentation and support to ensure each student is contributing back to the program for future generations."
Aubin is working on the coding for the system that Shopify uses to give its merchants cash advances. As a second-year student, she's taking on more high-level tasks, which is helping her become a better software developer.
Yet despite these heightened expectations, she's finding that it's now easier to find the right balance between her Carleton course work and intern responsibilities.
"I am spending more time than I have to at Shopify," she says, noting the funky workspaces and delicious (and free) catered meals and snacks in the building just off Elgin Street, "because it's such a great place to study."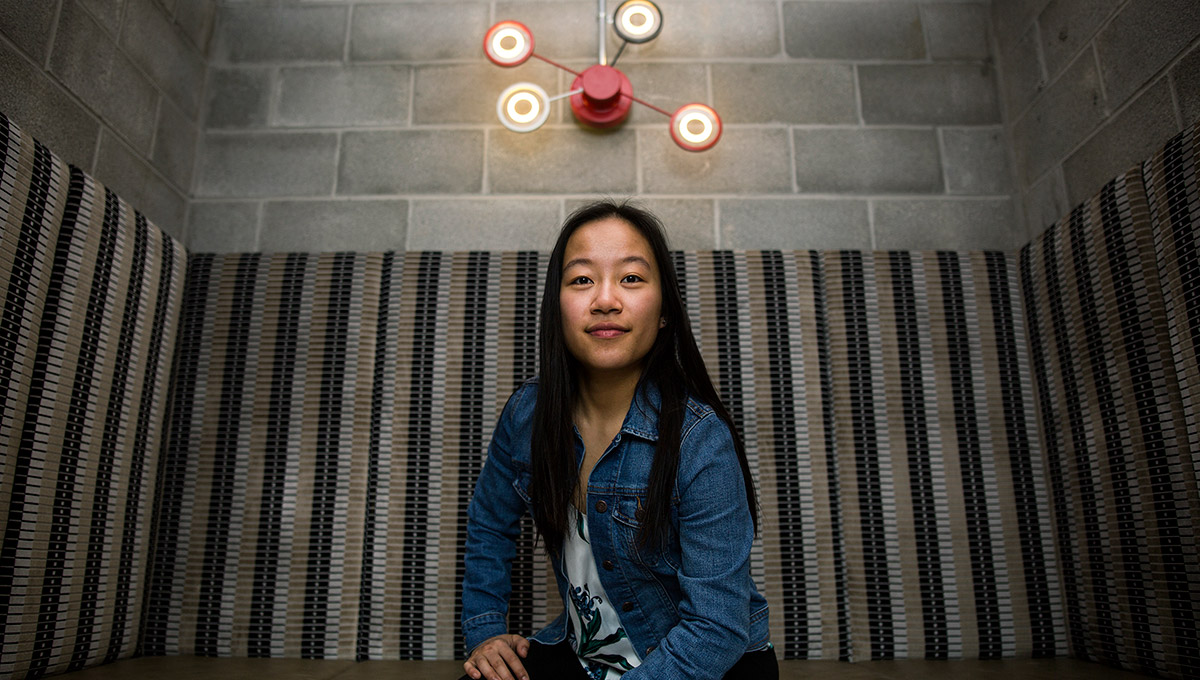 Students tapped for their potential and passion
In Grade 12, Sheng taught herself to code by "just fiddling around" on her computer. A friend told her about the Shopify internship — and it seemed like an ideal match.
"This type of program didn't exist anywhere else," says Sheng, one of the 14 first-year students. "They were looking for potential. You can always teach skills."
Sheng's first few months at Shopify were fast paced and demanding, but there was a strong support system, including a low instructor-to-student ratio. "It was a conversation," she says. "I could talk about what I was passionate about and what I wanted to explore."
Half of the two dozen Carleton interns at Shopify and most of the instructors are women, which supports the program's goal of bringing more gender equity to a traditionally male-dominated career.
"It's no secret that the tech industry needs to do more to increase accessibility and diversity," says Lemieux. "In fact, we noticed in our initial outreach in 2016 that the response was predominantly from men. To fix this, we revisited our application and built (in) more inclusive language to increase the diversity of applications.
"While the program is also diverse in other ways, including nearly 20 per cent of students identifying as members of the LGTBQA+ community, there is still more we can do to successfully engage other communities that have been historically under-represented in tech."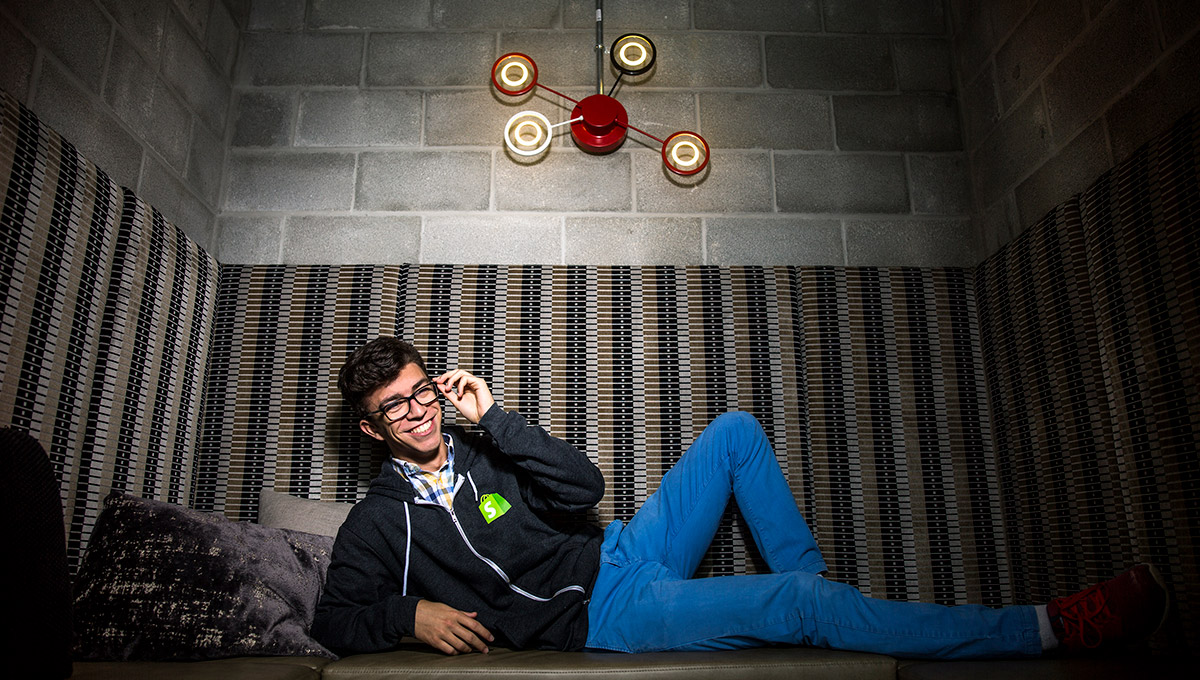 A real-world mix of theory and applied creativity
One of Sheng's fellow freshman, Kouloufakos — who had started at Shopify as a high school co-op student and quickly had his sights set on the internship — loves the program's combination of applied creativity with the purely theoretical.
The first product he created "crashed and burned," he says, so he fixed the coding and hasn't made the same mistake again. And he's been able to build tools that Shopify merchants actually use, such as a patch that facilitates free shipping to American military bases from U.S. addresses.
"We're learning and starting to understand so many new things," says Kouloufakos, "and at the same time, building things that look good and work well. Plus, we're surrounded by people who want to help us out as much as they can."
"The intention of this program is to give top students from across Canada and the United States an opportunity to fast-track into high-end development jobs," says Doug Howe, director of the university's School of Computer Science.
"Students get the Computer Science fundamentals from Carleton and apply them at Shopify, one of Canada's top employers of elite software developers,'' he says.
"In Computer Science, one of the best ways to learn the academic material is to get immersed in using it to solve practical problems. Because students will be at Shopify year-round, they can get deeply involved in a variety of long-term projects at the same time as they are doing their academic studies."