By Dan Rubinstein
Photos by Justin Tang
Over the last few decades, women have played an increasingly large role in science, technology, engineering and math (STEM) fields, but full gender equality remains elusive.
Carleton's Virtual Ventures program is helping to close this gap through its technology and engineering programs for girls. On January 21, the non-profit organization, run by Carleton's research-intensive Faculty of Engineering and Design, was recognized for its effort and success when it was presented with the 2015 Actua Experience Award – National Girls Program.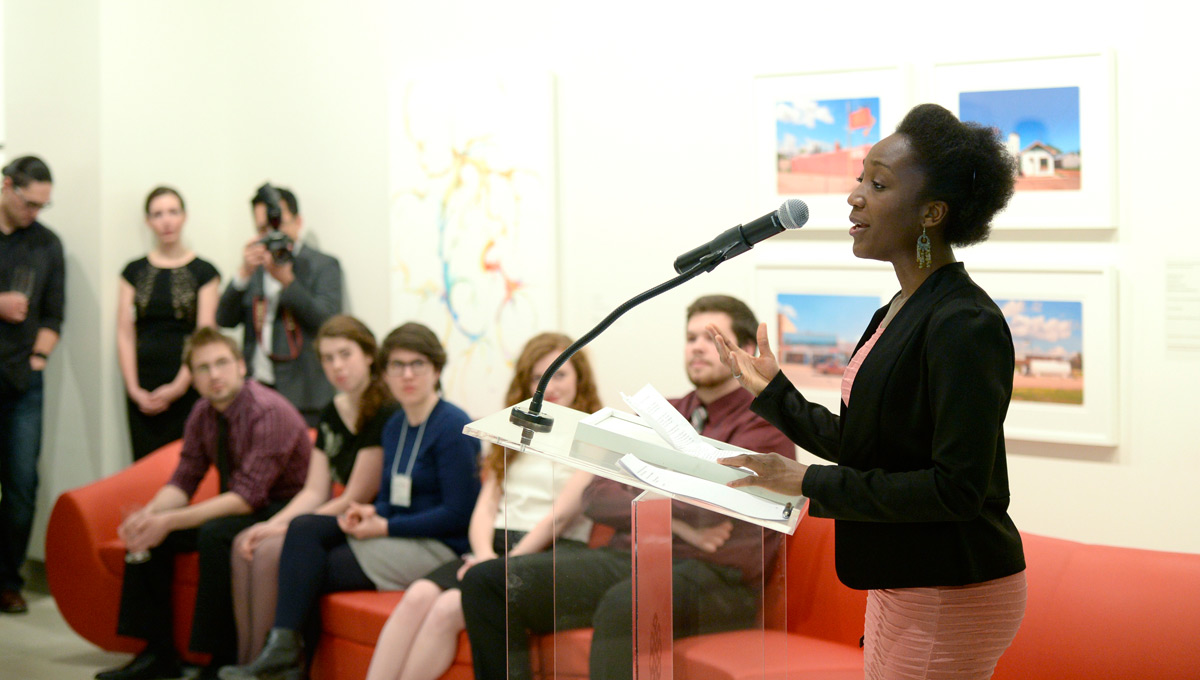 "What makes us successful is the model we follow — youth teaching youth," said Mawuena Torkornoo, director of Virtual Ventures, which has been offering summer camps, fall and winter clubs, and outreach sessions for children at schools, community centres and libraries since 1994.
"The Carleton students we hire to teach were elementary and high school students not that long ago," said Torkornoo, "so they can really relate."
Youth in grades 1 through 10 can enroll in Virtual Ventures' programs, including computer coding and game design camps. Girls are encouraged to sign up for co-ed sessions, but Torkornoo explains that some feel more comfortable in a girls-only group.
"They will be among like-minded girls, and can be themselves and make mistakes. Leaning is all about experimentation."
Actua is an Ottawa-based national charity that engages youth in STEM experiences and encourages girls to become innovators and leaders. Its selection committee was impressed by Virtual Ventures' dedication to providing high-quality, impactful programming to the girls they reach.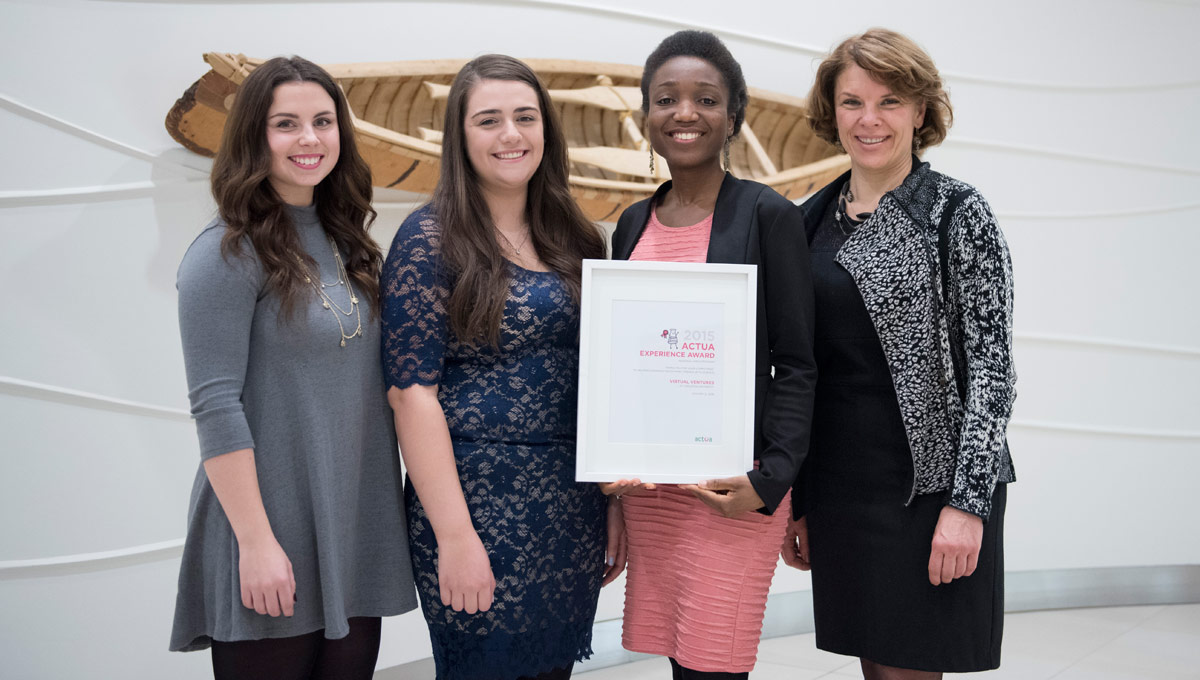 "Virtual Ventures' commitment to the all-girls club and camp format, ensuring there are female role models – both through mentors and well-trained instructors – and their dedication to sustaining girls' programming with the new girls outreach coordinator position resonated greatly," noted Actua.
While Grade 12 physics is a mandatory prerequisite for an undergraduate degree in engineering, female enrolment in high school physics courses stands comparatively low. The Faculty of Engineering and Design hopes programs such as Virtual Ventures will encourage more girls to pursue science and mathematics courses in high school.
"At Carleton, our goal is to encourage young women to explore their potential in engineering and design and to discover the exciting career opportunities that are open to them," said Rafik Goubran, dean of the Faculty of Engineering and Design.
"We are extremely proud of our Virtual Ventures program. For more than two decades, this tremendous initiative has been inspiring youth with a wide assortment of engaging engineering and technology programs at Carleton."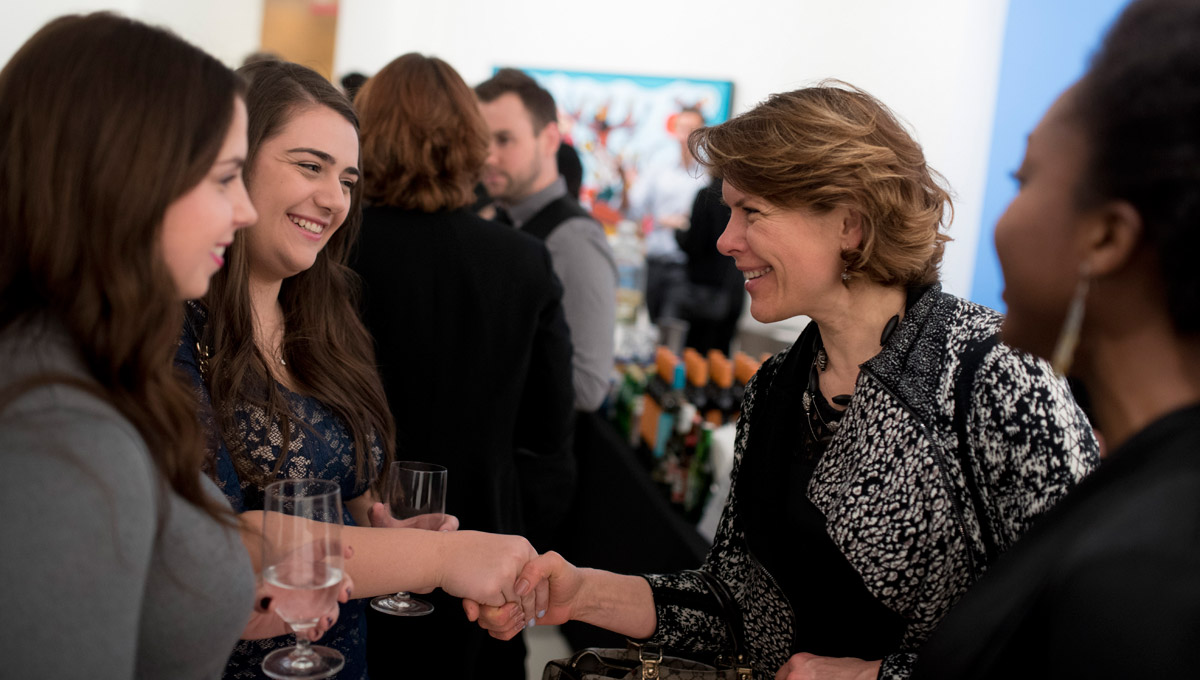 More than 20,000 youth have participated in Virtual Ventures' programs, which have evolved with the times.
"Science is still science, gravity is still gravity," said Torkornoo, "but technology is not stagnant."
Last year, new offerings included app design and wearable electronics. Hands-on activities such as building marshmallow and spaghetti towers that can withstand load-bearing tests remain part of the mix, alongside web design, robotics and many other STEM subjects.
In addition to the camps and workshops on campus, Virtual Ventures organizes sessions at schools, libraries and community centres, and with the Girl Guides of Canada. "It's important to go to where the youth are," said Torkornoo. "It's great when you can work with them in a familiar environment where they are comfortable."
The award from Actua, said Torkornoo, confirms that Virtual Ventures is making a difference.
"We don't do this because we want to be recognized," she said. "We do it because we are passionate about inspiring youth."
That passion is paying off. More than 1,500 girls have participated in the last three years, including a 35 per cent increase in girls-only program attendance in 2015.
Torkornoo graduated with a degree in mechanical engineering from Carleton before becoming the director of Virtual Ventures in 2012. Her father, who is also a mechanical engineer, encouraged her to follow this path.
"I want other girls and women to have that kind of voice in their lives," she said. "We are not just running kids' programs. We are breaking down stereotypes, providing life-changing experiences and, in the end, positively shaping the future of Canada —and I dare say the world, because who knows where these youth will end up."
Friday, January 22, 2016 in Engineering, Research, Virtual Ventures
Share: Twitter, Facebook