By Dan Rubinstein
Photos by Chris Roussakis
Thousands of Carleton alumni, students, faculty, staff and people from the broader Ottawa community celebrated Throwback — the university's Homecoming festivities — from Sept. 10 to 17.
There were more than 25 events this year, a combination of networking receptions, reunions, lunches, lectures and varsity games, with every Carleton faculty represented.
"A special thank you to everybody who joined us," said Mark Savenkoff, the director of Alumni and Donor Relations.
"Thousands came back to campus to reconnect with former classmates and professors, reminisce, hear from distinguished speakers, and cheer our Ravens on to victory. We're already looking forward to Throwback 2019!"
Savenkoff wasn't exaggerating when he mentioned the Ravens' victories. All of Carleton's teams — women's rugby, women's and men's soccer, and football — won their games on Saturday, Sept. 15. The football squad beat Queen's 42-39 in double overtime, its third straight win to advance to 3-1 this season, in front of a sold-out crowd at MNP Park.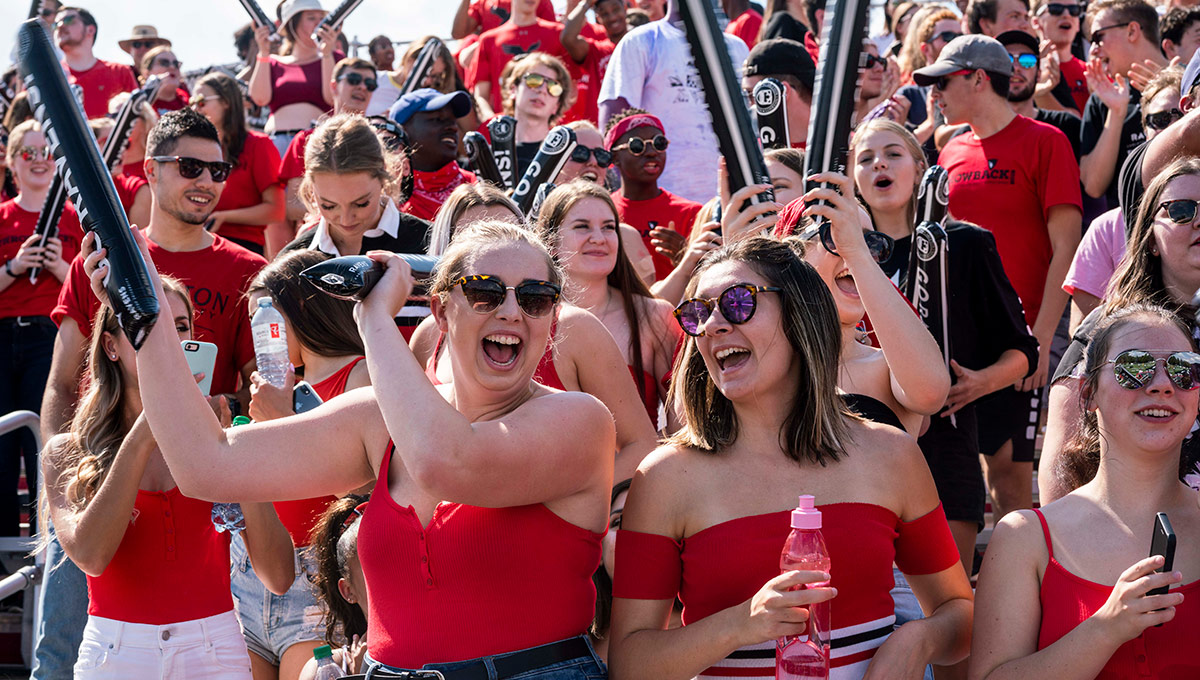 Throwback: Bringing Alumni Home
The Raven's Rally that day offered family friendly activities, including a miniature train, inflatables, virtual reality stations, a performance by Junk Yard Symphony and food trucks.
The Ravens Hall of Fame dinner on Sept. 13 was also part of Throwback.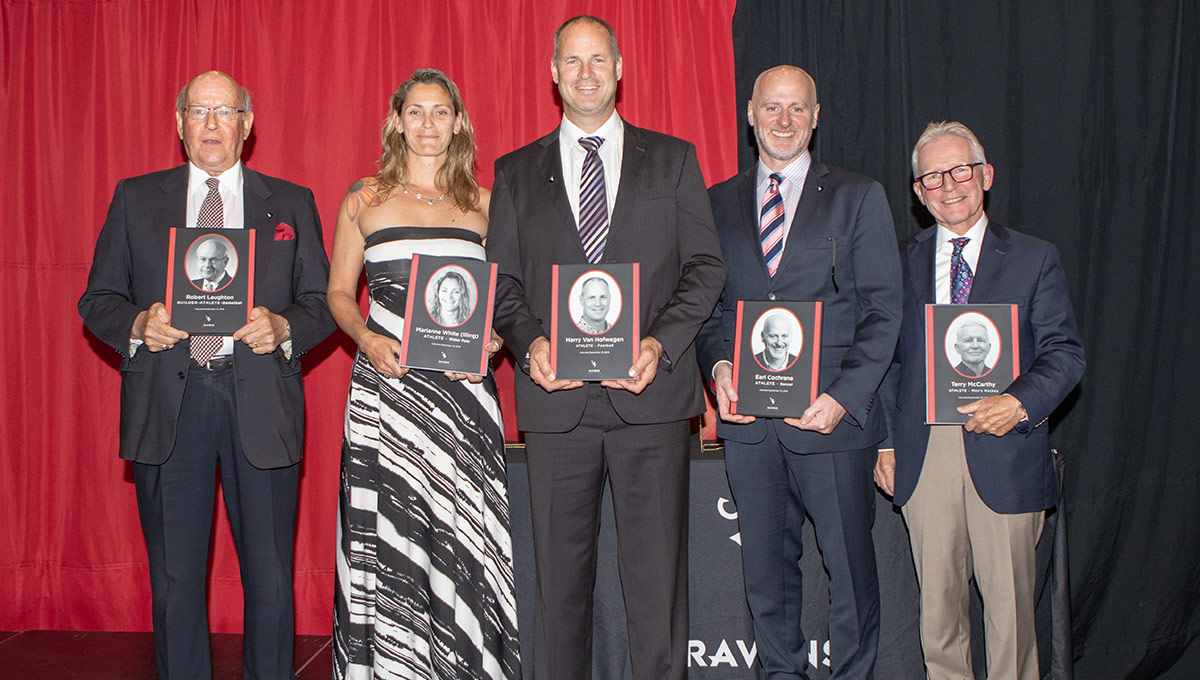 Four new members were inducted in the Athlete category: Earl Cochrane, men's soccer; Marianne White (née Illing), women's water polo; Terry McCarthy, men's hockey; and Harry Van Hofwegen, football. Robert Laughton, men's basketball, was inducted in the Athlete/Builder category.
Carleton alumnus Ian Mendes, a sportscaster with TSN, emceed the dinner and participated in the coin toss to kick off the football game.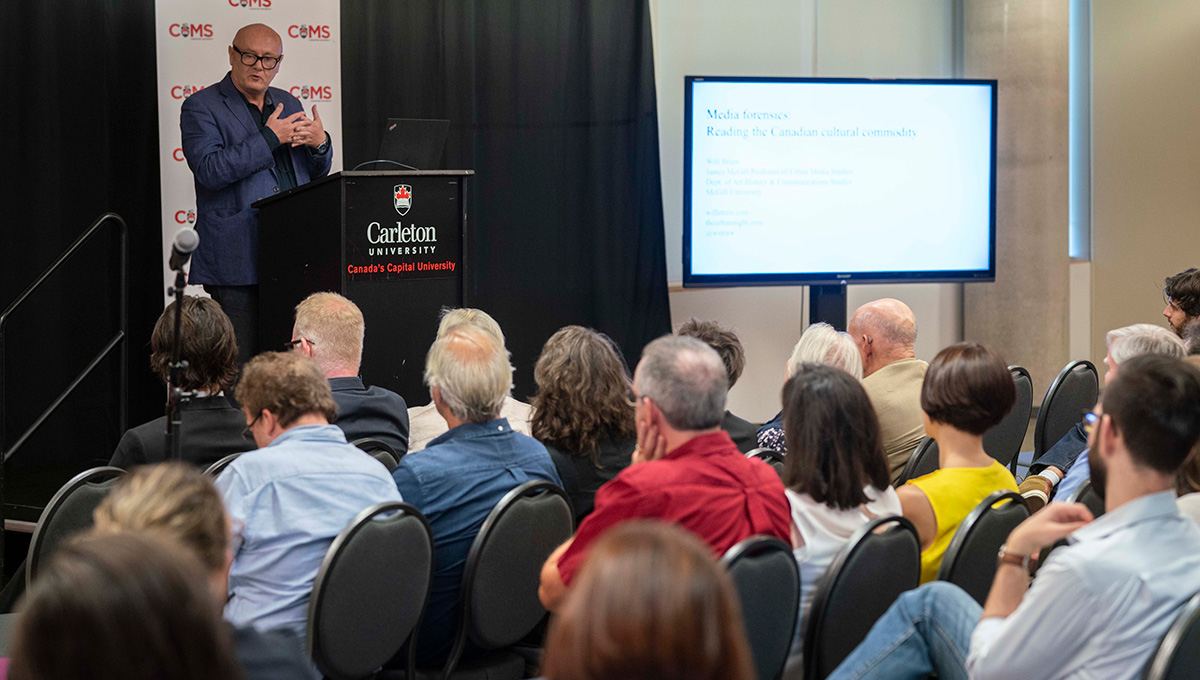 Looking Back on Our Academic Achievements
On the same night as the Hall of Fame ceremony, Carleton hosted the 10th annual Attallah Lecture, "Media Forensics: Reading the Canadian Cultural Commodity," delivered by Carleton alumnus Will Straw, the James McGill Professor of Urban Media Studies at McGill University.
On the morning of Sept. 15, alumni from across Ontario and Quebec and from as far away as Florida returned to campus to attend the Milestone Anniversary Celebration.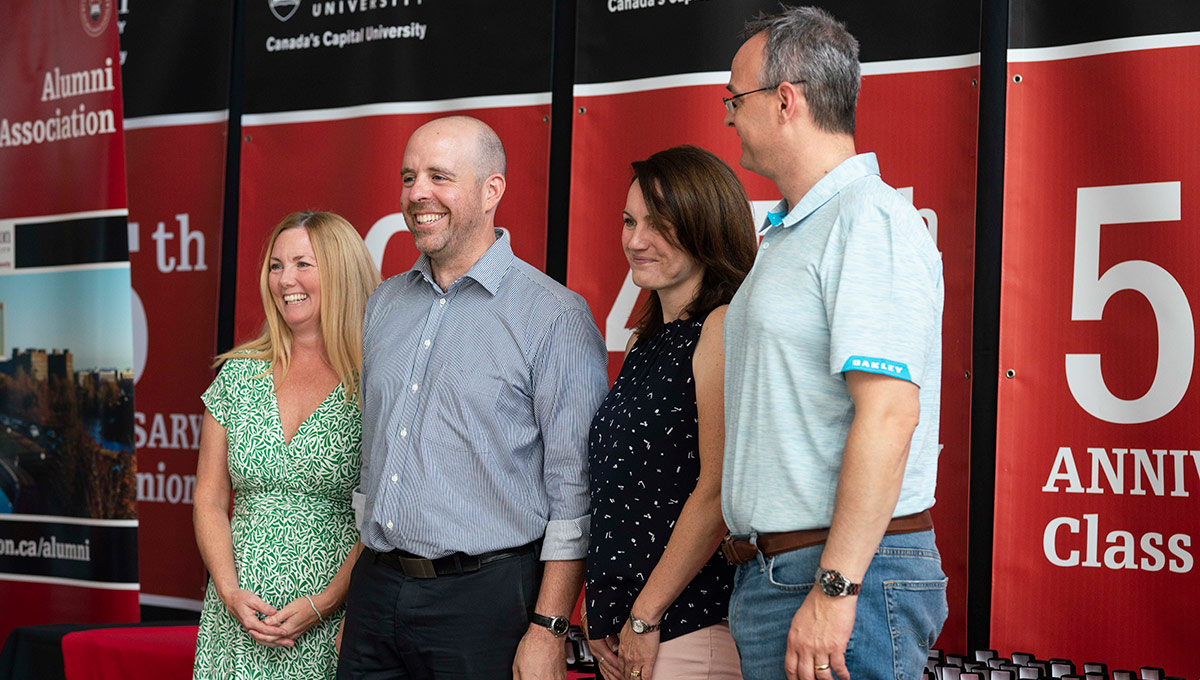 And on Sept. 13, the annual Economics Alumni Reception featured special guest speaker Anil Arora, Canada's chief statistician.
Throwback 2019 will be held from Sept. 29 to Oct. 5 — save the date.
Tuesday, September 18, 2018 in Alumni, Throwback
Share: Twitter, Facebook